The Lexus IS F CCS-R has been called the manufacturer's "most prized race car" – a bold admission that might come as a shock considering the existence of at least two Lexus LFA supercars prepared for the gruelling Nurburgring 24 Hour race.
On its introduction in 2011, very little information was forthcoming from official sources about the development or objective of the Lexus IS F CCS-R. Only much later – in fact the week leading to the Macau Grand Prix in November 2014 – was the true purpose of this one-of-a-kind vehicle revealed.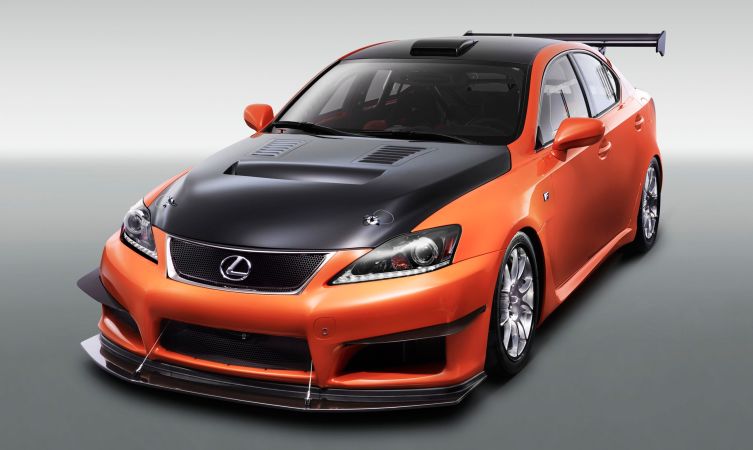 The Lexus IS F CCS-R (Circuit Club Sport Racer) concept pictured above was unveiled at the 2011 Tokyo Auto Salon.
A modified version of the production IS F, the car featured extensive use of carbon fibre body and interior panels as well as polycarbonate windows and lightened doors to reduce kerb weight by a significant 314kg.
The bodyshell was reinforced and strengthened with a multi-point roll-cage, while the suspension, brakes and wheels were also upgraded to race-specification. At that time the engine was announced as the same 2UR-GSE 5.0-litre V8 as the production IS F, offering 416bhp at 6,600rpm and 371 lb/ft at 5,200rpm.
Through 2012 (above) and 2013 (below) the IS F CCS-R became one of the most recognised Lexus racecars, making a name for itself in many prestigious races. It competed in successive Pikes Peak International Hill Climbs, and underlined its reputation for endurance and speed by taking part in the Nasa 25 Hours of Thunderhill and the Nurburgring 24 Hours during 2013.
During 2014, rumours were circulating that the Lexus IS F CCS-R had been modified once again, this time being equipped with a top secret development of that 2UR-GSE V8 engine. These rumours were officially confirmed by Lexus Hong Kong during its Ignition of F event, a party that showcased four Lexus F-series models to local media in the lead-up to the Macau Grand Prix. As you can see from the picture below, one of these was the IS F CCS-R.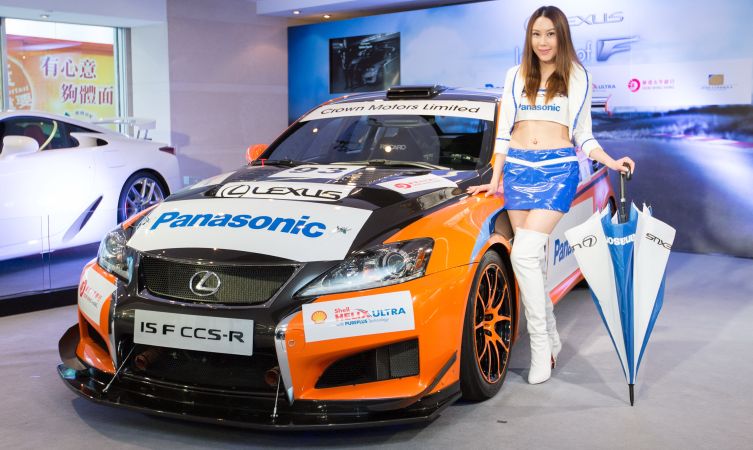 Equipped with this new all-singing V8, Lexus Hong Kong commented: "The unparalleled power and extreme performance of the vehicle is apparent in its acceleration from 0-100km in just 4.8 seconds.
"With the carbon fibre parts and powerful engine, they greatly improved the CCS-R's power-to-weight ratio. As the first ever Lexus 'F' model, the IS F CCS-R not only opened a new chapter in Lexus history, it also helped Lexus make great strides in its high-performance racecar development, cementing the brand's place as one of the leaders of the industry."
If any questions remained about the true purpose of the IS F CCS-R as a test bed for what was to come, all doubts were quashed with the following quote: "The CCS-R was essential to the development of Lexus's all-new coupe model – the RC F."