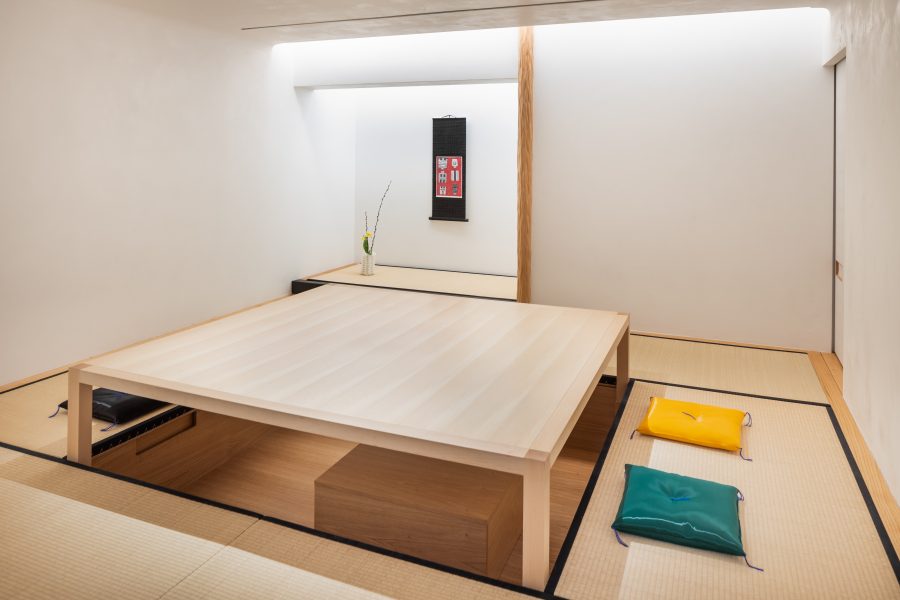 Lexus will open the first INTERSECT BY LEXUS brand experience space in Tokyo's Aoyama district on August 30th, 2013 to reinforce its commitment to the world of luxury, design, craftsmanship and its Amazing In Motion mantra.
INTERSECT BY LEXUS are unique, luxury spaces where people can experience Lexus without getting behind a steering wheel. Neither a dealership, nor a traditional retail space, guests are able to engage with Lexus through design, art, fashion, culture, film, music and technology.
The Tokyo Aoyama district space and future INTERSECT BY LEXUS locations planned for select cosmopolitan cities like New York City and Dubai, are developed by Masamichi Katayama, the world-renowned interior designer and founder of the interior design firm Wonderwall.
The first floor of INTERSECT BY LEXUS Tokyo features a café, serving world-renowned coffee, and the Garage, an exhibition space for car culture and lifestyles. The stunning Lexus LF-CC concept will be the first car on display.
On the second floor is the Crafted For Lexus shop, featuring a collection of lifestyle items produced by companies that reflect with Lexus' philosophies, and a library lounge serving modern Tokyo-themed foods.
"INTERSECT BY LEXUS seeks to be a comfortable and inspiring space for interaction among people and between people and cars," said Mark Templin, executive vice president of Lexus International. "These spaces will evolve as people gather and make connections. Not just a car company's space, rather a place for everyone to treat as their own unique place."
INTERSECT BY LEXUS will be hosting Lexus brand workshops and exhibitions in these space. We'll bring you more details about the future events, so stay tuned.