"We wanted a showcase for the Formula 1 technology we'd developed. We thought it would be fun to put them in a road car base." So says Toyota Motorsport Germany's Alastair Moffitt, describing the rationale behind building the Lexus LS-based TMG 650.
First revealed at the Essen Motor Show in 2012, the TMG 650 is the car that many have labelled as Lexus' answer to Mercedes AMG. Based on a 2010 Lexus LS, the concept car shows off TMG's engineering skills and pushes the limits of performance and imagination.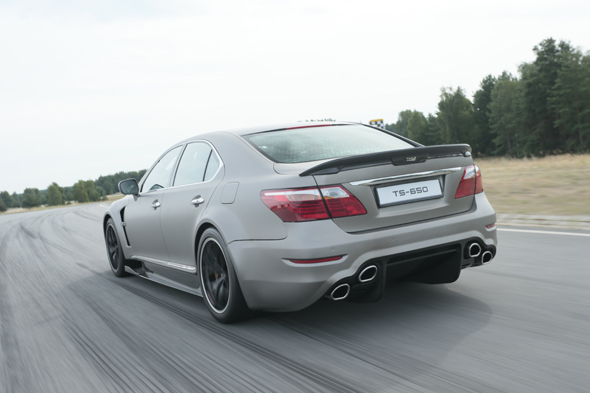 Under the bonnet, there's a twin-turbo 5.0-litre Lexus V8 engine connected to an eight-speed high-torque gearbox. Maximum power output is an incredible 650hp while top speed is 198mph – but if you think that's outlandish, it's worth bearing in mind that the car has been "refined" in recent months. In the early days, says Moffitt, it was making 800bhp…
"You could, of course, take a very light car but that's too close to what we were doing before, in terms of prototyping and small formula cars, so we preferred to take a large Lexus, bring our Formula 1 knowledge and experience, using the processes and facilities we have available to us back at TMG in Cologne, to put that into practice to show what you can really do with a car like this." Moffitt continued.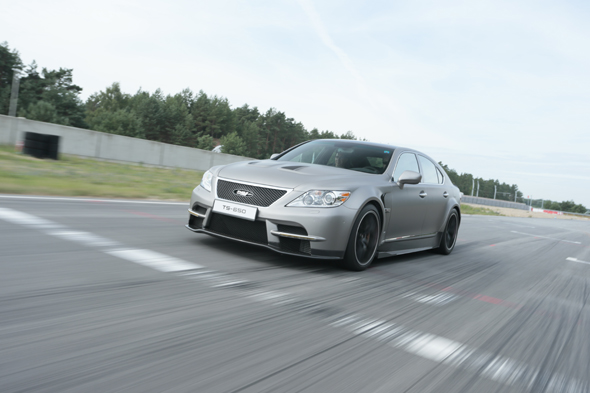 "[We wanted to show] how you can refine the handling, you can refine the performance, you can deliver more speed, you can take away weight, so this is a showcase for all of those technologies.
"It's a sweetshop for engineers in a way because you have so many different areas for development. We've been optimising every area that we could. That doesn't mean that this car will be this shape on the road, it's a laboratory car that shows the different aspects that you can work on.
"We started on this car in 2010. This is the phase 3 car. The phase 1 car started in 2010, which was extremely ambitious, we really wanted to create a formula 1 car combined with a limousine so we had many ideas with all the technology, we're looking at 800BHP so it was a very serious bit of kit.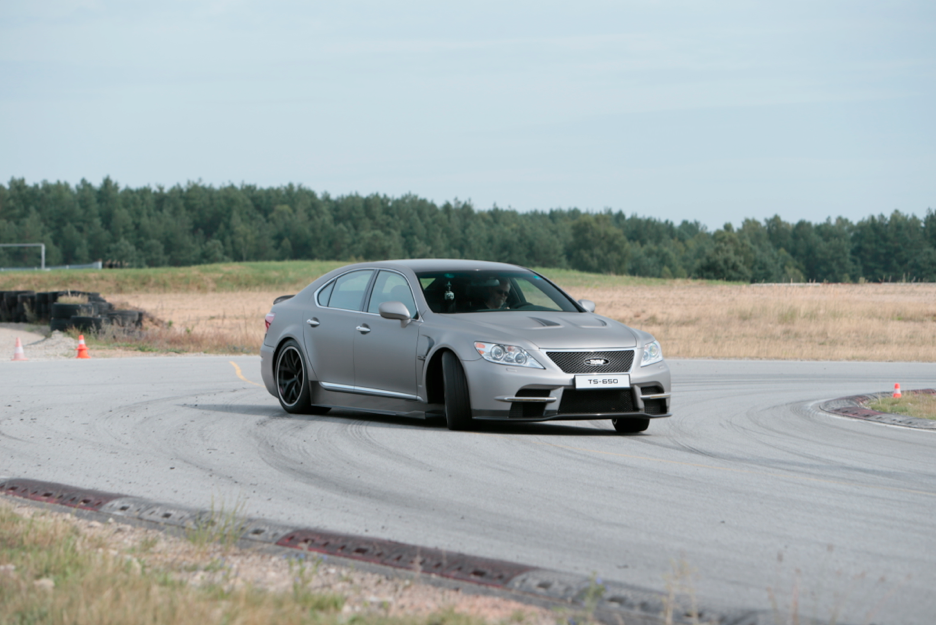 "We then took what we learned from that, we refined it in the areas we could, but crucially we had to look to road application. So you start to look towards Euro5 emissions, you need to think about fuel efficiency, and it needs to be practical so that we can, at least in concept, design a car that can be built and built again.
"At the moment there are no plans to put this car into any kind of production. We would like to think that some of the areas we've shown on this car will lead to future projects for us at TMG.
"We believe you can be very strong in developing prototype examples which could then be taken by the Toyota or Lexus group and expanded into small series production cars. So, we hope this is an exciting time, we want to be more involved in the road car side of things, it's an interesting and very challenging industry so we'd like to bring something to the brand."
All information was correct at the time of publishing.