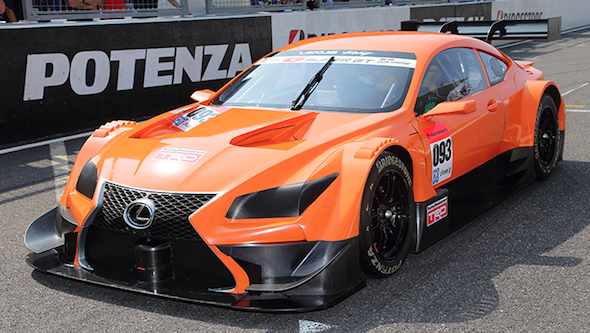 We brought you the news last week that the Lexus LF-CC is set to be transformed from a beautiful, design-focused concept car into a thoroughbred motor sport monster competing in the Japanese Super GT series.
Today we can bring you new images of the car (from the Lexus Racing website), showing on track and in the pit garages at the famous Suzuka circuit.
The pictures give the best look yet at the extensive modifications made to the car, from the incredibly wide arches and imposing rear spoiler to the large vents, scoops and aerodynamic additions to keep the car cool and glued to the track during racing.
We'll bring you more details on the LF-CC Super GT 500 as we get them.