Lexus USA has unveiled the winner of its SEMA show design competition. In a special tie-in with artist community DeviantART, budding car designers were asked to create their vision of a custom Lexus IS sports saloon, with the judges' favourite entry going on display at the Special Equipment Market Association Show in Las Vegas.
This year's event will be held between the 5th and 8th of November.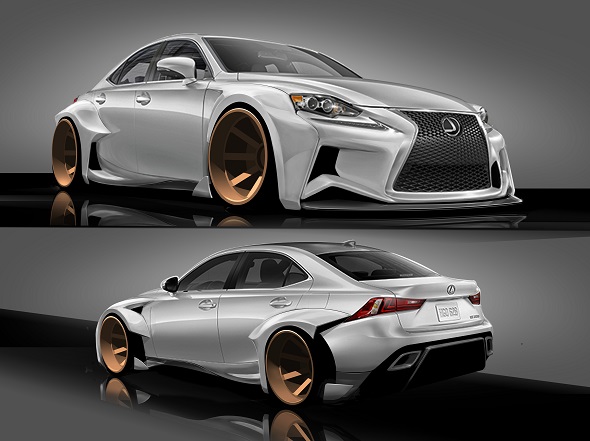 After much deliberating, a panel of four judges – made up of Brian Bolain, Lexus corporate manager marketing communications; Clark Ishihara, VIP AutoSalon president; Nate Martinez, Motor Trend associate online editor; and Alex Shen, Calty Design Research, Inc. studio chief designer, narrowed 600+ submissions down to 25. The top 25 entries were selected based upon their trueness to the essence of both Lexus and the third-generation IS, as well as the feasibility of turning the entry from photoshop image to reality.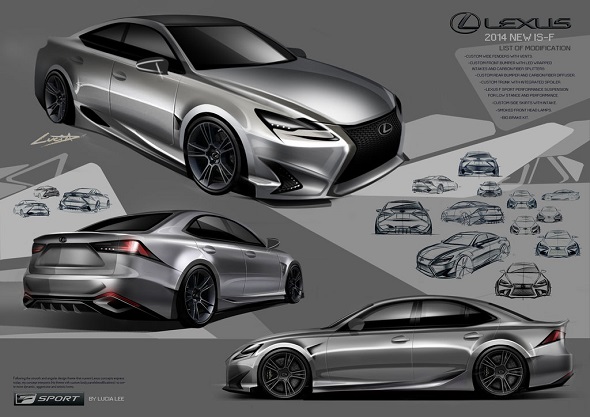 Rob Evans from Seattle, Washington, was selected as the overall winner with his striking white and copper design now being t. Second place was reserved for Lucia Lee of Pasadena, California, while Guanghao Huang from Southfield, Michigan took third, with his grey and red design. Prizes consisted of a $1,500; a six-month premium membership to DeviantART; and 4,000 DeviantART points. Semi-finalists will receive 2,000 DeviantART points; a three-month premium membership to deviantART; and a Lexus slim master hardcover notebook.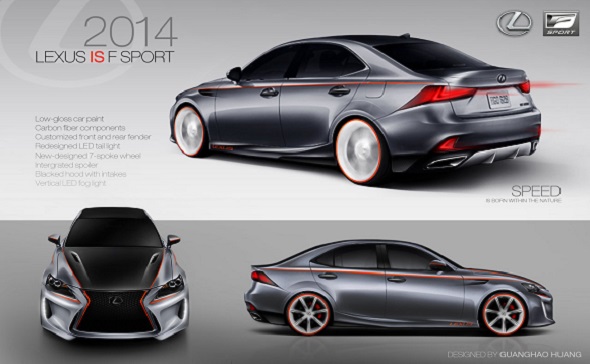 Additionally, Rob receives a Lexus IS F Sport for one year, as well as $2,000 and a trip to this year's SEMA show to see his IS concept on display. 8,000 DeviantART points and a one-year premium membership to DeviantART complete the prize.
Further information on the Lexus IS is available here