Lexus' leadership in safety goes hand in hand with its commitment to making technologies accessible to more motorists. With this aim in view, it is providing Lexus Safety System + as standard on all new NX models across all its European markets including the innovative e-Latch system.
The all-new Lexus NX is the first model to be fitted with the e-Latch electronic door release system. This electronic system replaces the familiar internal door handle with a push-button switch positioned next to the arm rest in the door panel. The ease of use with one smooth and simple motion is inspired by the traditional fusuma sliding paper screen room dividers in Japanese homes.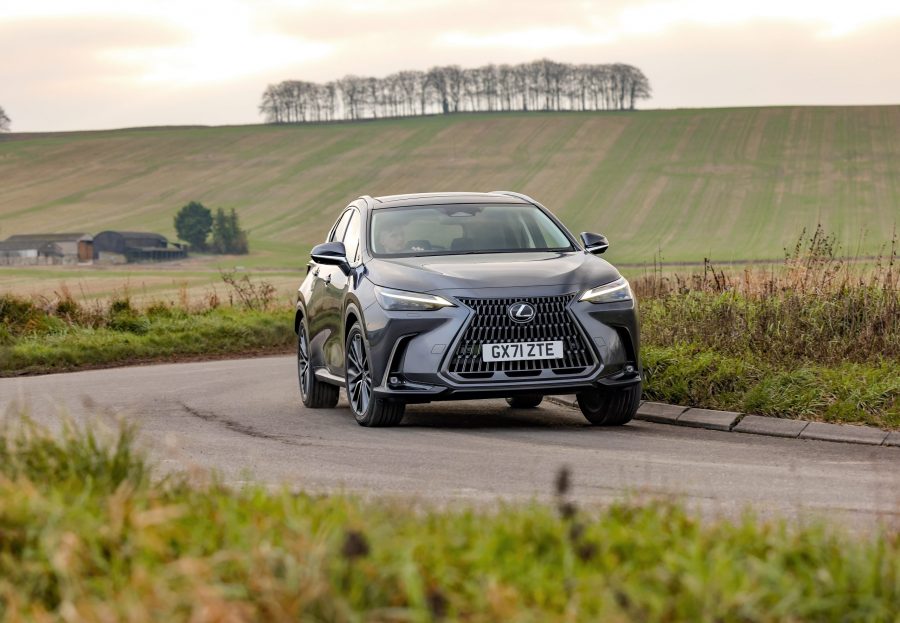 The all-new RZ is also equipped with Lexus's e-Latch, a smooth, one-touch electronic door release system. Its operation is linked to the car's Blind Spot Monitor to provide Safe Exit Assist, which automatically cancels the door opening if vehicles or cyclists are detected approaching from the rear. Developed as a world-first, it is expected to help prevent 95 per cent of accidents caused by the door opening.
A digital rear-view mirror is also available, giving the driver a clearer view with no obstruction from headrests or luggage, and improved vision at night and in poor weather conditions.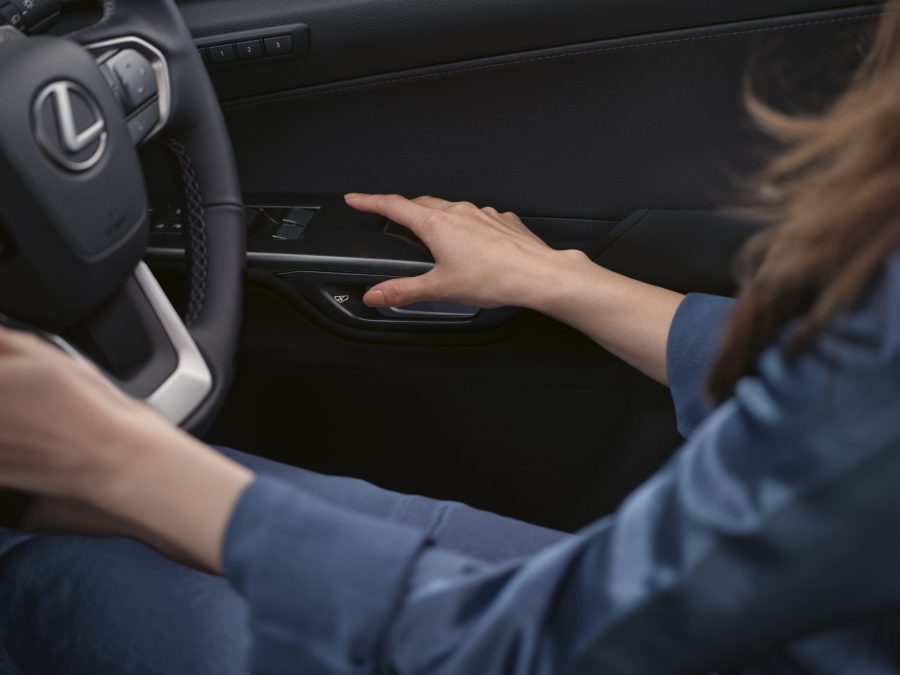 The doors use an e-Latch system. When the driver or a passenger approaches the car carrying a key, the retractable door handle automatically presents itself; the door can then be unlocked and opened smoothly simply by touching a sensor inside the handle. To exit the car, the door can be opened by pressing the door opening switch. Sensors on the vehicle monitor the surrounding area and warn of an approaching vehicle or cyclist, reducing the risk of an accident when getting out of the car.
Laura Kenny praises Lexus e-Latch innovation
Dame Laura Kenny, five-time Olympic cycling gold medal winner, has welcomed a new Lexus safety system designed to help prevent accidents caused by car doors being opened into the path of cyclists and other vehicles. The risks from "dooring" are in focus this week with World Bicycle Day being celebrated on Friday, 3 June.
"Dooring" is a common hazard, where a vehicle driver or passenger opens a door into the path of a cyclist approaching from behind.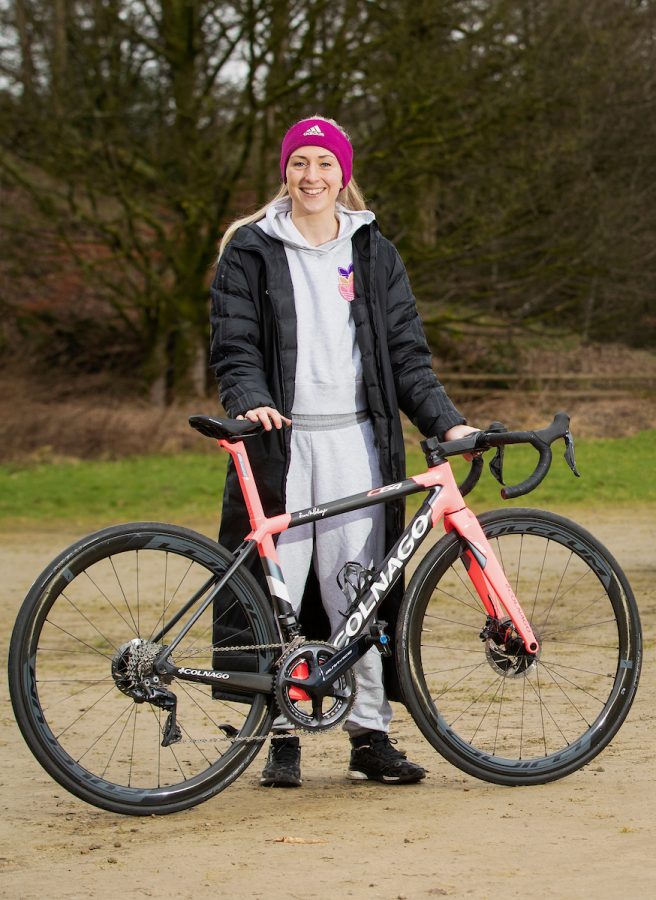 Lexus has helped address the issue with a world-first technology that can prevent a door being opened, if there is the risk of an accident. Its new e-Latch is an electronic door release system that is linked to sensors mounted on the rear of the vehicle. These will detect a cyclist – or other road user – and provide a Safe Exit Assist function, alerting the driver or passengers with warning lights in the door mirror glass and instrument display, and disabling the e-Latch operation. If the driver tries to release the door, a further, audible warning message will be sounded.
All-new Lexus NX: How does Safe Exit Assist work?
Dame Laura Kenny, the UK's most successful female Olympian and a Team Toyota GB athlete, welcomed Lexus's safety initiative, commenting: "I welcome all innovations that help keep cyclists safe on the roads, and I think the e-Latch is a great idea as I've had a few narrow escapes from car doors myself when out on my bike."
The technology made its debut on the all-new Lexus NX mid-size SUV and has the potential to be featured on other future Lexus models.
It is just one element in the wide-ranging safety provisions Lexus is fitting to its cars that safeguard against accidents involving cyclists – and other road users and pedestrians – in its drive towards the ultimate goal of zero road accidents, injuries and fatalities.
For example, the Lexus Safety Sense package of systems fitted to all new Lexus models includes a Pre-Collision System that can detect the risk of a collision with a cyclist on the road ahead**. The new Intersection Turn Assist function can also warn if a crossing cyclist is in the car's path as it makes a left or right turn at a junction.
* Department for Transport Official Statistics, Walking and Cycling 2020. **In daylight driving.
Read more: Lexus RZ 450e: your questions answered