Whichever version of the Lexus NX you drive, the best place to get a service for it is at your nearest Lexus service centre. With our top-rated customer service, first-class facilities and fully trained Lexus Technicians looking after your car, you can guarantee that your Lexus NX will be treated to the best care possible.
Our Lexus service centres can help with the service and maintenance of your Lexus NX, no matter which version you drive. We are available to undertake scheduled servicing and maintenance, MoT tests and warranty work, while we can also repair your car if it needs it. Our technicians are fully trained on every version of the NX, so they will know how to keep your car running smoothly.
What is the service interval for a Lexus NX?
Whichever version you choose, the service intervals for the Lexus NX are every 12 months or 10,000 miles, whichever comes sooner. The first-generation Lexus NX went on sale in 2014 and lasted until 2022, which is when the second-generation model arrived. The vast majority of NX models come with hybrid drive, with the NX 300h in the first generation, and the NX 350h in the second, alongside the NX 450h+ plug-in hybrid. The first generation was also sold with a 2.0-litre turbocharged petrol engine for a short period in the UK, badged the NX 200t.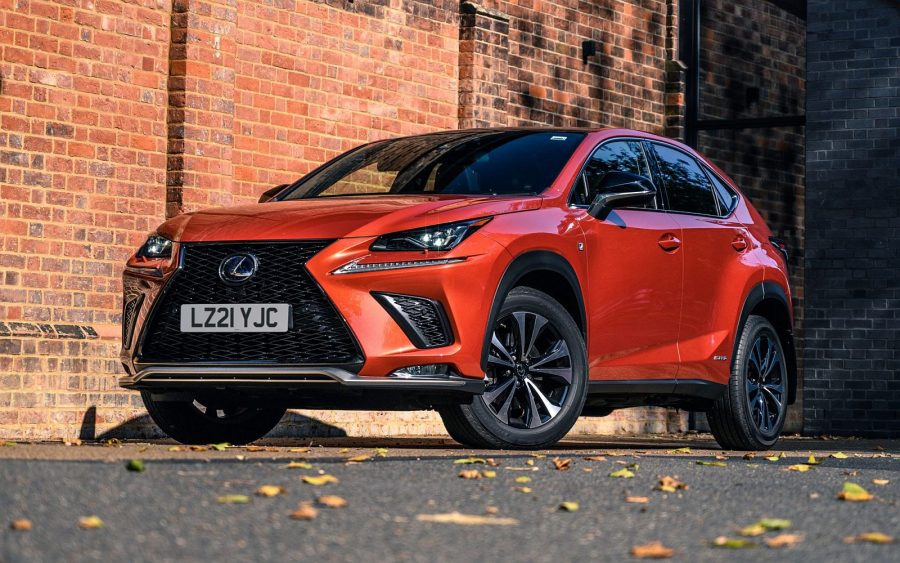 Services alternate between minor and major and see the oil changed at each one, while a different level of inspection and component check is in place whether your car is undergoing a minor or major service.
If you want an annual reminder that your NX is due a service, then your Lexus Centre can arrange that, while the car's trip computer will also keep a log of when a service is required. You can still drive your NX beyond the limit of a service interval, but we would recommend arranging a visit to your nearest Lexus service centre as soon as possible.
What happens in a Lexus NX service?
Log on to the Lexus website to book your NX service, or call your local Lexus Centre to arrange a time and date for a service that's convenient for you. If you are in need of a courtesy car, then this is when to ask for one. Of course, there's no obligation for you to stay while your NX is serviced, although all Lexus Centres are equipped with waiting areas where you can grab a tea or coffee, read the paper or catch up on work. Free wifi is available, and the comfortable seating areas can help you relax, safe in the knowledge that your car is being looked after.
Our staff are fully trained in everything Lexus, and they will treat it with the utmost care and attention. At the bare minimum, your car will be treated to an oil and filter change, while the rest of the car will be inspected, and other fluids and filters will be changed as necessary, depending on whether it's a minor or major inspection. All cars are placed on a hydraulic lift so that our technicians can check over all of the vehicle's running gear and they will be able to spot issues that might cause a problem. Once our technicians have completed the job, your NX will be given a complimentary wash & vacuum, while a visual safety report will accompany the paperwork that will be given to you when your car is ready for collection.
Lexus Warranty
If your Lexus NX is less than 10 years old and has covered less than 100,000 miles, then it qualifies for the Lexus Warranty. This is provided through an initial three-year manufacturer warranty, and up to an additional seven-year service activated Lexus Warranty. Under Lexus Warranty, a 12 month/10,000 mile warranty is included with every Lexus service, giving you a chance to relax in the knowledge that you and your vehicle are in safe hands. Terms and conditions apply but all the information you need is available at your local Lexus service centre .
How much does a Lexus NX service cost?
All of our Lexus Centres charge the same price for your NX service, no matter where they are in the country. You can pay for your service outright once it's completed, or Lexus offers you the opportunity to purchase a service plan to help spread the cost of scheduled maintenance. Log into the Lexus service portal, enter your NX's registration, and we'll do the rest. Lexus offers cover for two or three services, and you can either pay for scheduled maintenance upfront or in monthly instalments.
What's a Lexus Hybrid Health Check?
All Lexus hybrids, including the NX 300h, NX 350h and NX 450h+, are given a Lexus Hybrid Health Check, which is a complimentary inspection that's included with every service. Our Lexus Technicians will check over your car's electric motors and hybrid battery to ensure that everything is working correctly. Once this is done, it means that the hybrid drive system is covered by its own 12-month/10,000-mile warranty independent of the rest of the car. This cover is available until your NX is 15 years old or has covered 100,000 miles, whichever comes sooner.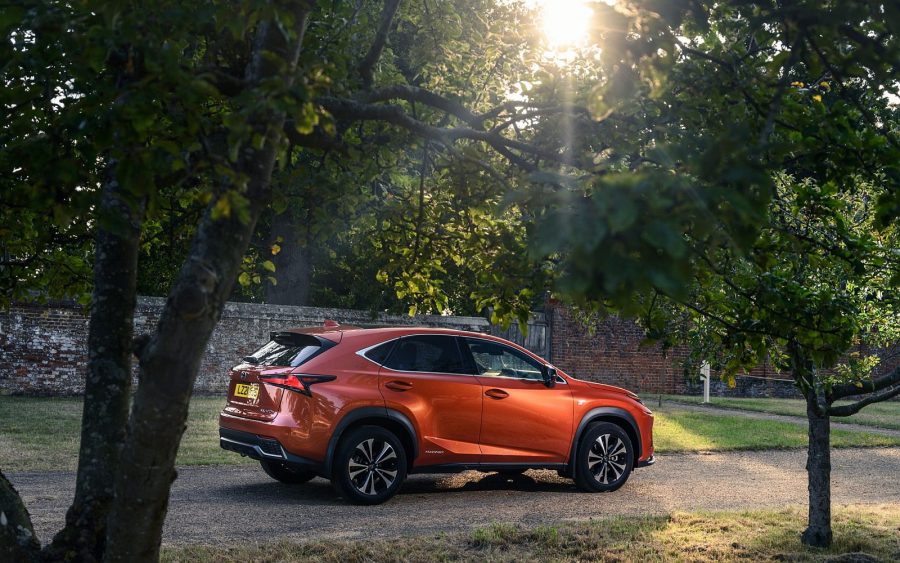 Why choose Lexus servicing?
Book your NX in for a service at a Lexus Centre, and you will benefit from award-winning customer service that is the envy of many rival manufacturers. Our centres have consistently delivered a high standard of service, and as a result, our customers have constantly sung our praises in independent ownership surveys over the years.
Our centres are staffed by fully trained Lexus Technicians, who have the knowledge and training that means they can work on and maintain every Lexus, whether old or new. Refresher courses help them keep up to date with the latest technical information, while our centres carry the latest diagnostic equipment to keep your car in working order. If your car isn't scheduled for a service, our Lexus Technicians can still help by offering a 37-point Vehicle Health Check. This can give added peace of mind and help you to avoid any nasty surprises if your NX is due an MoT test.
How to repair a Lexus NX
Our Lexus Centres are also qualified to repair your NX if it's needed. Whether it's bodywork, paint or mechanical repairs, our Lexus Technicians will know the NX inside out and work in fully equipped service areas with all of the tools required to get a Lexus back on the straight and narrow. Our aim is to get your NX back on the road within 24 hours (subject to the work needed), while all official Lexus parts and components that are fitted for repair are covered by a 12-month warranty.