If it's time to get your Lexus UX serviced, then where better to get it carried out than at your nearest Lexus service centre?
Whether you drive a Lexus UX 250h or the all-electric UX 300e, you'll want to keep it in the best condition. And there's no better way to do that than get it serviced at your local Lexus Centre. Our technicians are fully trained on all of our models to keep them in perfect working condition, so they will be able to keep your UX going strong.
Our Lexus service centres are on hand to help service and maintain your Lexus UX. You can call upon them for scheduled servicing and maintenance, MoT tests, warranty work and also repairs beyond the scope of regular upkeep of your car. With specialist knowledge of the UX, our technicians will know how to keep your car running smoothly.
What is the service interval for a Lexus UX?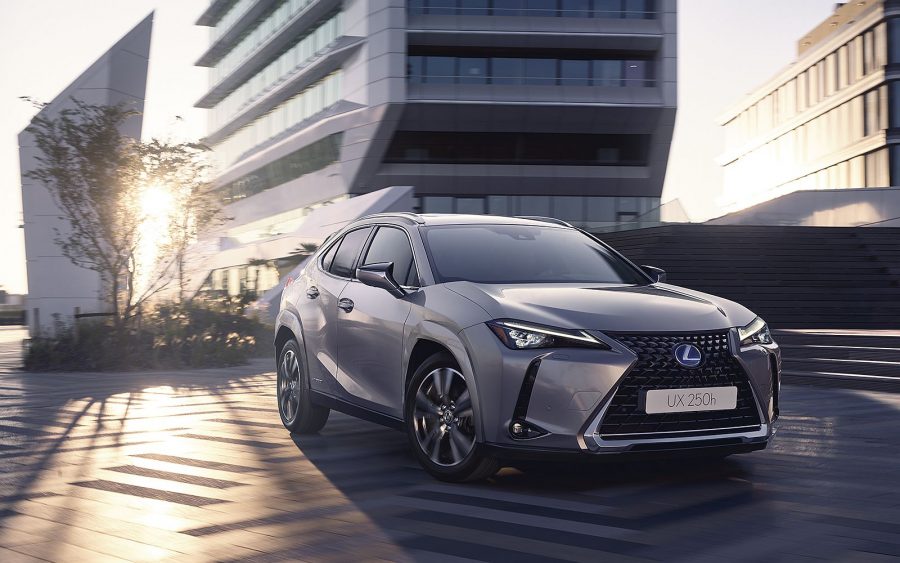 Whether you own a Lexus UX 250h hybrid or the electric UX 300e, it will need to be serviced at every 12 months or 10,000-mile interval, whichever comes first, and services alternate between minor and major.
For the Lexus UX 250h, a minor service involves an oil and filter change and a thorough inspection, while a major service sees extra filters replaced and there's a more detailed look at what's going on under the skin. Of course, with the UX 300e there are no oil changes needed, but our technicians are still able to top up any fluids and ensure that everything is working properly.
Your Lexus centre can send you annual reminders of when a service is due, and the UX's on-board computer will also let you know when maintenance is required. The on-board systems won't prevent you from driving your car if you pass a service milestone, but it's recommended that you book your car in at your Lexus service centre as soon as possible.
What happens in a Lexus UX service?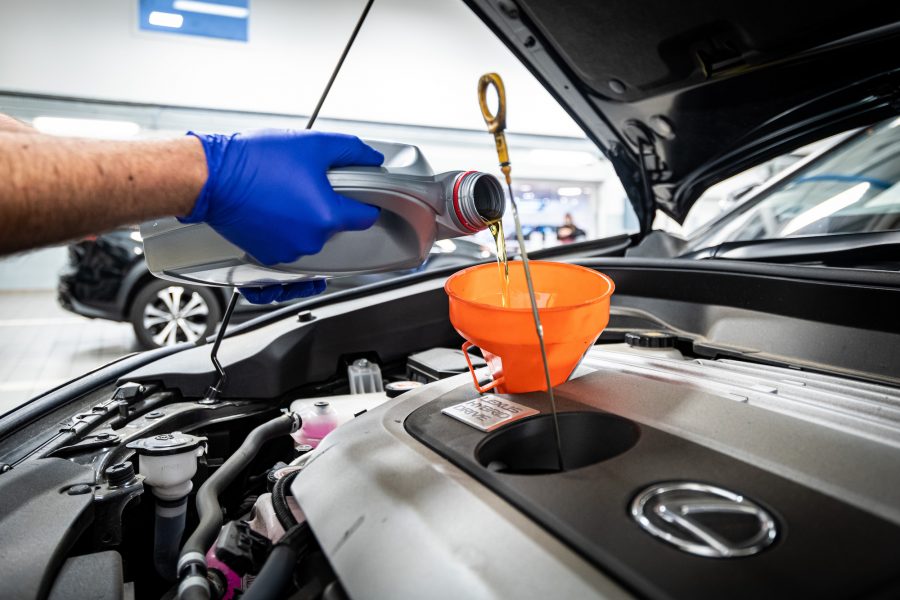 The Lexus website allows you to book your UX service at a time and date that's convenient for you, or you can call your local Lexus centre. This is when you should ask about the availability of a courtesy car, should you need it. If you don't, then you can always take advantage of the facilities at our Lexus centres while you wait. We've won awards for our first-class customer service, and our waiting areas will be equipped with tea and coffee-making facilities, and free wifi is available, should you need to stay connected.
When you hand over your car, our staff will treat it with the utmost care and attention, with a full inspection and detailed look at everything on the car. As mentioned, the hybrid UX 250h will be treated to an oil and filter change, while all other fluids will be checked and topped up as necessary. The car will also be placed on a hydraulic lift for a full inspection of the running gear from below to check for leaks or damage. With full training on every Lexus vehicle, our technicians will know what to look for and spot issues that might affect your car's performance. Once finished, your UX will be subject to a complimentary wash & vacuum and you will be provided with a visual safety report when you come to collect your car.
What's a Lexus Hybrid Health Check?
If you own a Lexus UX 250h, then it will be given a complimentary Lexus Hybrid Health Check as part of the standard service. This sees our Lexus Technicians pay extra attention to the car's electric motor and hybrid battery, ensuring everything is working correctly. The added benefit of a Hybrid Health Check is that the car's Hybrid Synergy Drive system is then covered by a 12-month/10,000-mile warranty (whichever is sooner), and annual Lexus servicing sees this cover available until your UX is 15 years old (or has covered 100,000 miles).
How much does a Lexus UX service cost?
No matter which Lexus service centre you take your UX to, you'll pay the same price. The traditional way is to pay once your service is complete, but Lexus also offers you the option to pay for a service plan. This can be paid for upfront or in monthly instalments and can be arranged to cover two or three services. We even offer you the opportunity to pay for extras, such as an MoT if your car is over three years old. To arrange a service plan, simply visit the Lexus Service portal on our website, and fill in your car's details to get a quote for your UX.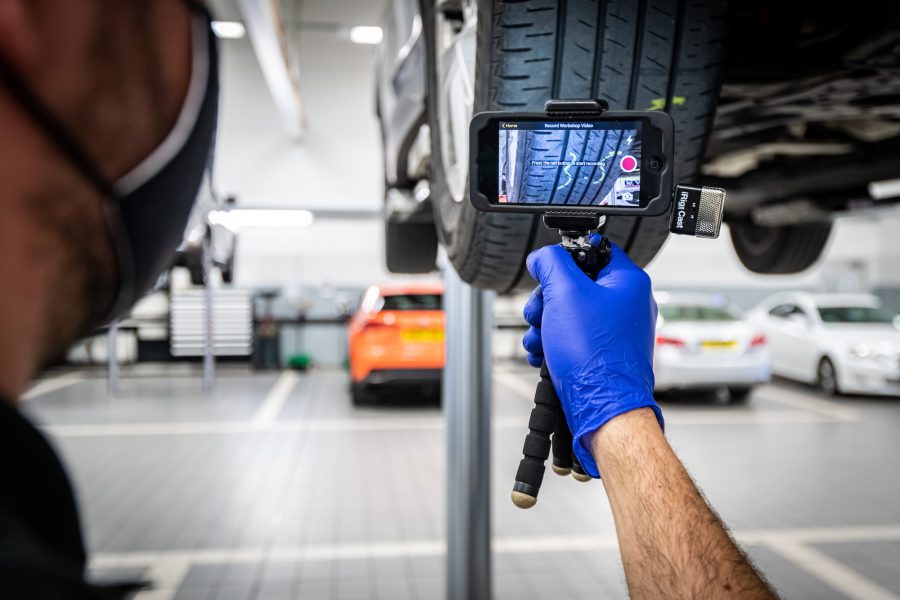 Lexus Warranty
If your Lexus UX is less than 10 years old and has covered less than 100,000 miles, then it qualifies for the Lexus Warranty. This is provided through an initial three-year manufacturer warranty, and up to an additional seven-year service-activated Lexus Warranty. Under Lexus Warranty, a 12-month/10,000-mile warranty is included with every Lexus service, giving you a chance to relax in the knowledge that you and your vehicle are in safe hands. Terms and conditions apply but all the information you need is available at your local Lexus service centre.
Why choose Lexus servicing?
Lexus service centres are staffed by fully trained Lexus Technicians, who can work on and maintain every Lexus in the range, old or new. Constant training means that they will know what to look for when carrying out scheduled maintenance, while our service centres are fitted out with the latest diagnostic equipment to help them check that your car is in perfect working order. Lexus Technicians offer a 37-point Vehicle Health Check to ensure that everything about the Lexus UX is covered.
How to repair a Lexus UX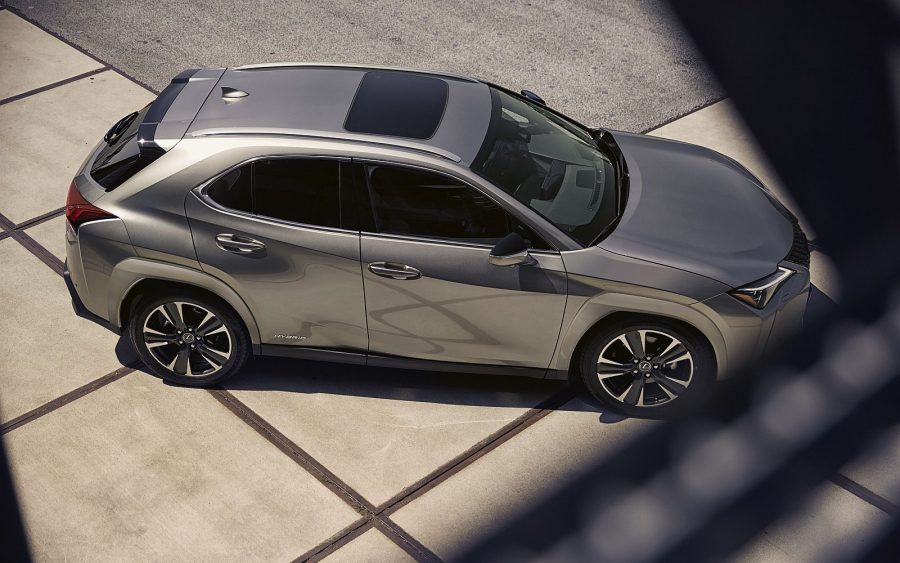 As well as scheduled maintenance, your Lexus centre is able to carry out vehicle repairs, too. Whether your car needs attention to its bodywork, paint or mechanical parts, our Lexus Technicians know the UX inside out, so they will be able to help you look after your car and carry out any repairs to the highest standards, and they will attempt to get your car back on the road within 24 hours. Official Lexus parts and components are used for any repairs, and they're covered by a 12-month warranty once they're fitted.
All information was correct at the time of publishing.