It is said that some people wear their heart on their sleeve, a figurative expression which means that it is possible to look at a person and understand how they are feeling. When cocooned inside a vehicle, however, it not usually possible to tell how a person is feeling, or whether they are even enjoying the driving experience.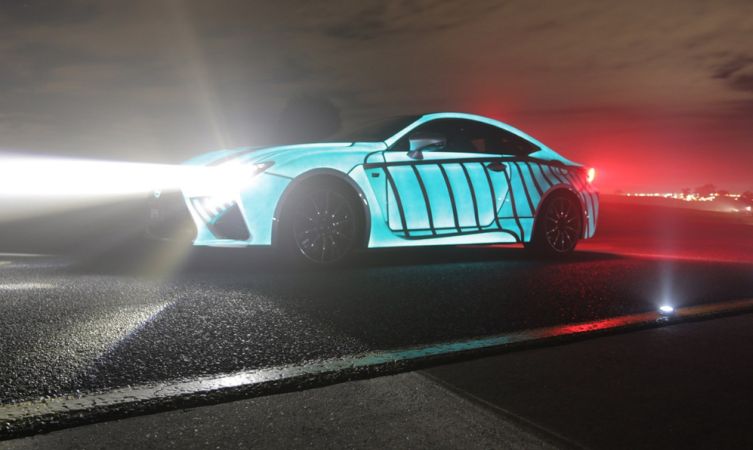 This intriguing experiment by Lexus Australia and Wired explores the concept that a car can wear the driver's heart on its sleeve, so to speak. In other words, project the level of excitement being experienced by the driver through a visual representation of his or her heartbeat on the car's exterior panels.
Developed over a six-month period, the concept uses a range of sensors attached to the driver to relay information through to a complex computer programme that, in turn, animates this information by feeding electrical current into panels of electroluminescent paint applied to the car's bodywork.
Watch the video below to see how this Lexus RC F concept was put together.
The aim of this project was not just to bring the thrill of driving the high-performance Lexus RC F to life but to explore possible developments in personal statistics.
Says Ben Cooper from creative technology partner Tricky Jigsaw: "A car that can understand the driver's biometric outputs provides all manner of possibilities. Imagine mapping biometric and telemetric data to understand what stresses the driver. Could your car temper road rage or recognise tiredness? Mapping man with machine provides an interesting investigation of control – we think the data might show a different view of who's really driving."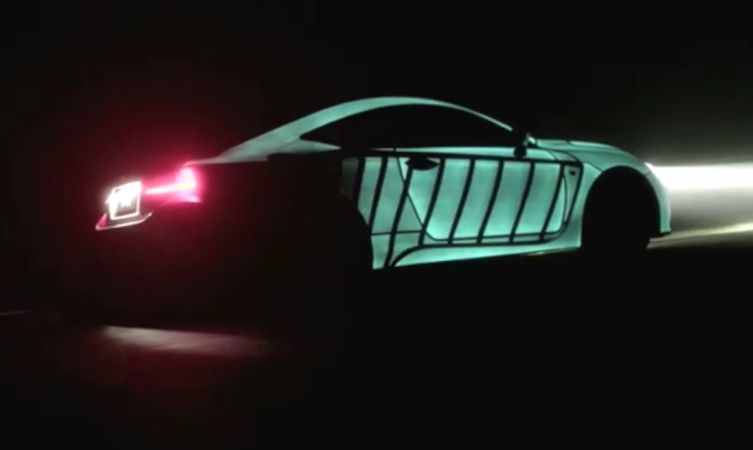 Read more:
How we used luminous tape to define the lines of the Lexus IS
Visual tricks delivered by the Lexus CT 200h