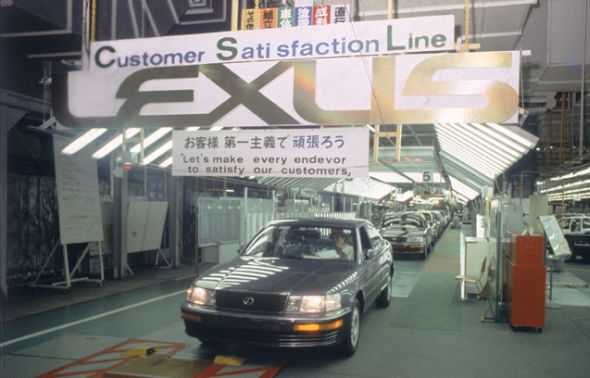 Lexus is recognised throughout the world as one of the most awarded brands in customer satisfaction surveys.
But Lexus realises that the foundation of the ownership experience is laid much earlier than the physical handover of your new vehicle at the supplying Lexus Centre. It actually begins with the quality and attention to detail invested in the very 'birth' of the vehicle at its production site.
No matter where a Lexus is built, one thing remains constant: The idea that every step of the production process reflects the pursuit of perfection. Each plant is therefore filled with the latest manufacturing technologies, such as high-precision machining, cutting-edge robotics and optical measuring equipment. Incredibly precise as these technologies are, however, no car is passed on to the next build stage and no vehicle will ever leave the factory until it has been approved by highly trained Lexus Takumi craftsmen.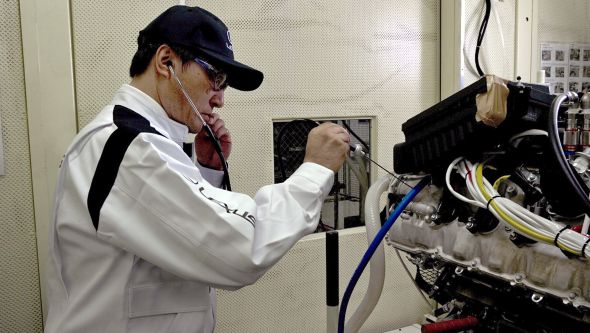 With these measures in place, is it any wonder that Lexus production facilities have been been able to secure many of the most prestigious plant awards in the industry? Below are just some of the highlights from the influential annual JD Power and Associates Plant Awards.
PRODUCTION AWARDS
JUNE 1996: The Lexus Tahara Plant, which builds the LS 400 and GS 300 saloons, captures the JD Power and Associates Gold Plant Award among Asian manufacturing facilities.
MAY 1999: Tahara Plant shares the highest JD Power Platinum Plant Award.
MAY 2000: The Lexus Kyushu Plant, where the ES 300 is built, earns the JD Power Platinum Plant Award.
MAY 2001: For the second year in a row, Kyushu Plant earns the JD Power Platinum Plant Award.
MAY 2002: The Lexus Araco Plant, which builds the LX 470, receives the Platinum Plant Award. It is the fourth year in a row that a Lexus plant has earned the top award.
JUNE 2011: The Lexus Kyushu 2 Plant, which builds the IS line, ES 350 and RX line, and the Cambridge South Plant, Ontario, Canada, which builds the RX were honoured with the JD Power Platinum Plant Award for quality. The Kyushu 1 Plant, which builds the RX line earned the Silver Plant Award for quality.
For a rare glimpse of the attention to detail and build quality by Lexus's standard-bearing Tahara Plant, please watch the following video:
[youvid embded='t' vid='1zz7VWkefKc']