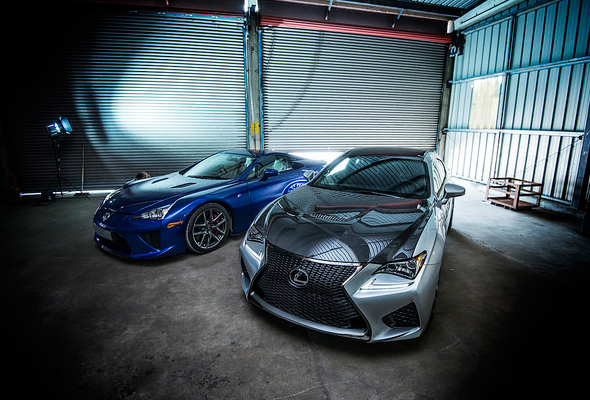 Lexus RC F follows IS F as Lexus's second generation V8 F model. The RC F has been developed with the intention of evoking the best tuning and technology from the flagship V10 LFA supercar.
Do you think you could tell apart the acceleration note of the Lexus LFA against the upcoming 450+ bhp RC F?
Take a listen to the two sound clips below and let us know in the comments section which sound you feel belongs with which car.
Sound A – LFA or RC F?
Sound B – LFA or RC F?
RC F will go on sale in early 2015, for more details click here.
See also:
Lexus RC F review
Sights and sounds of the Lexus RC F Carbon
Untold history of the Lexus LFA
How to service a Lexus LFA