With a monstrous 5-litre V8 engine delivering 417bhp, what more could you want from the ultra-high performance IS F? Lexus has come up with the answers.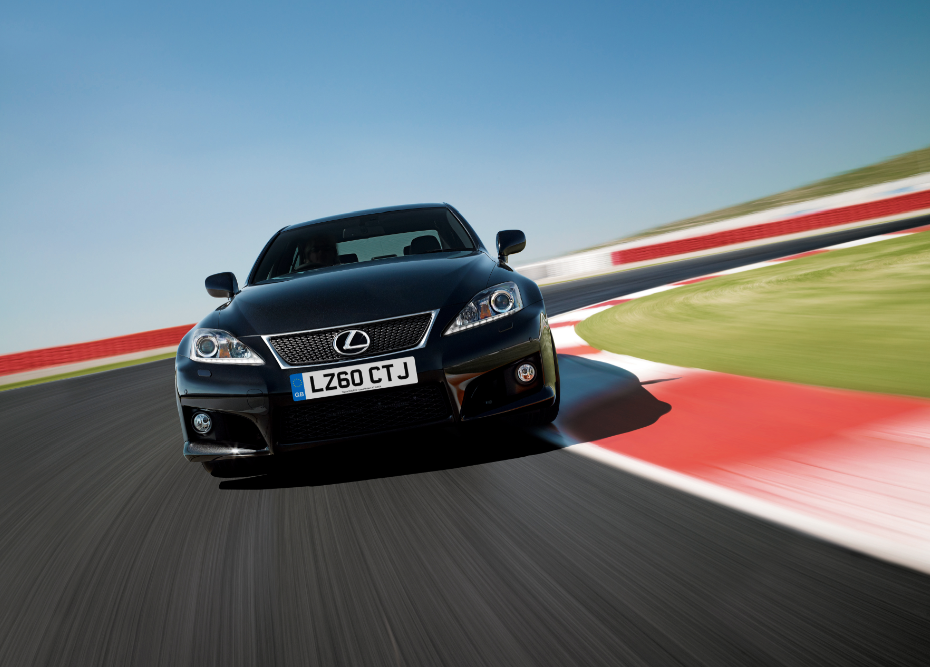 Enhancements for 2011 are subtle yet effective. The pinnacle of the IS Series now meets the stringent Euro 5 emissions standard, yet there is no reduction whatsoever in the car's phenomenal power or speed.
Nought to 62mph comes in just 4.8 seconds.
Top speed? It's electronically limited to 168mph.
Improvements to the suspension geometry, springs and damping have enhanced the handling and ride comfort. You'll appreciate the difference when accelerating, braking or cornering – in other words, all the time.
New LED daytime running lights highlight the
IS F's distinctive arrowhead design, while the interior benefits from new dark silver carbon fibre-style trim details.
The revised instrument display helps you keep track of the eight-speed Sport Direct Shift (SPDS) by placing the tachometer and gear shift indicator right in the middle of the display – exactly where you need it.
Fewer emissions, more improvements – the revised Lexus IS F is on sale now at £57,105 on the road. Why not take a test drive at your local Lexus Centre and let us know what you think?