Members of the UK motoring press were recently invited to test-drive full production versions of our highly anticipated Lexus RZ 450e – the first Lexus electric vehicle to be developed from the ground up. The professional testers were given the opportunity to sample the new mid-size SUV with both a traditional steering set-up and our world-first steer-by-wire system with a steering yoke. You can read what they said in our Lexus RZ review article below, and scroll to the bottom to watch their video reviews too.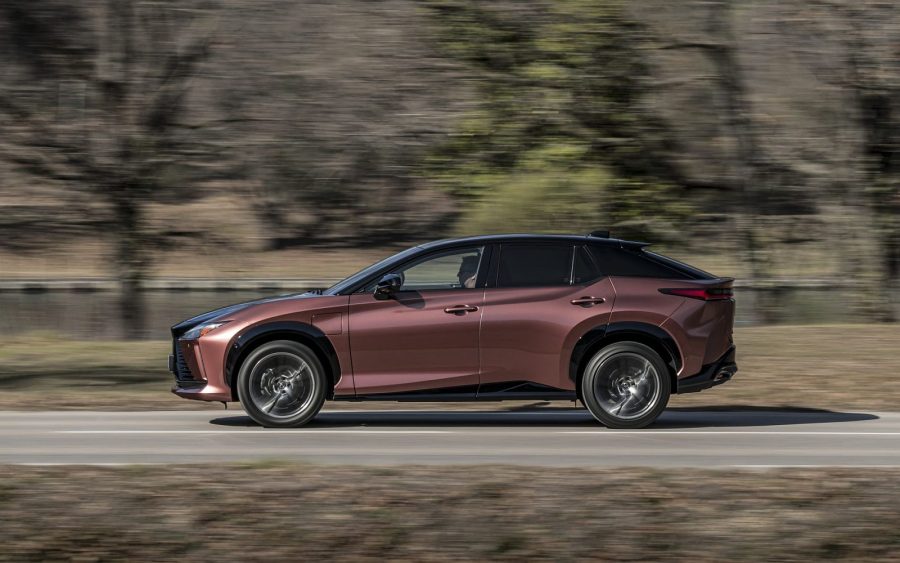 Lexus RZ reviews:
"There's a single powertrain set-up, with a 201bhp motor at the front and a 107bhp unit at the rear, delivering a total of 308bhp. The battery capacity is a net 64kWh, which looks relatively modest in the class, but Lexus hopes it has found the right balance between delivering enough range and chasing its own tail on the ever-increasing physical size and weight of the battery.
"Lexus engineers have done a good job of dialling out wind rush, making the RZ an extremely hushed fast cruiser."

John McIllroy, Auto Express
"It's extremely refined, comfortable and should deliver enough real-world range for most. Factor in Lexus's traditional strength when it comes to customer service and aftersales, and the RZ should find plenty of buyers after a premium EV experience."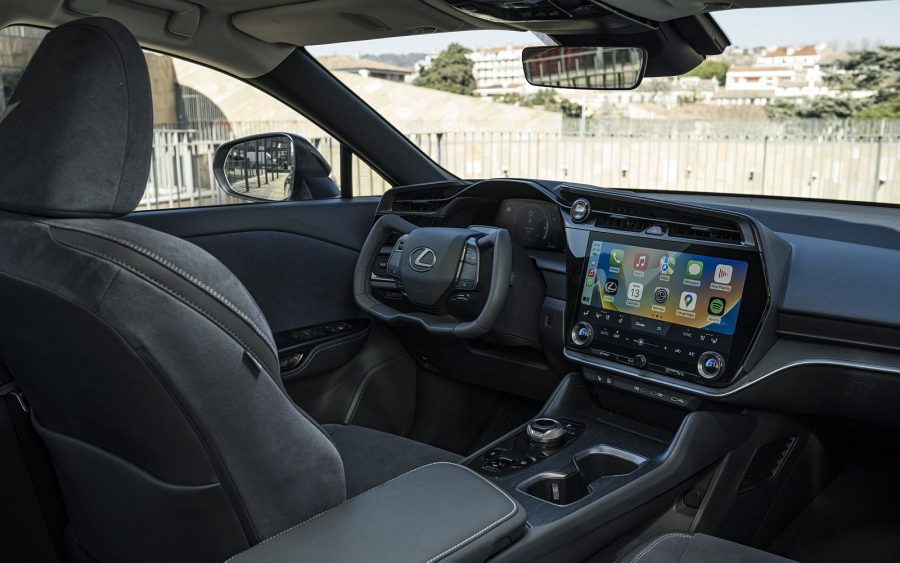 "Thankfully… it has a CCS (rather than a CHAdeMO) charging port – the accepted European standard – and can pull up to 150kW from the grid. That means [a] 10-80% charge can be covered off in half an hour.
"The Lexus RZ is certainly quick. Its two electric motors pump out a combined 308bhp. It's also quiet on the move – even by electric car standards – with hardly any motor whine and low levels of road noise. The regular steering wheel gives a reasonable sense of connection, with weight building reassuringly as you apply lock. We've also tried what Lexus calls One Motion Grip, which replaces the regular (round) steering wheel with the version… which looks a bit like something you'd find in an aeroplane.
"[It is] one of the most practical electric SUVs on sale."

Will Nightingale, What Car?
"It feels really robust inside, with plenty of classy materials on the dashboard and the insides of the doors. [It also] has a frankly ridiculous amount of legroom in the back."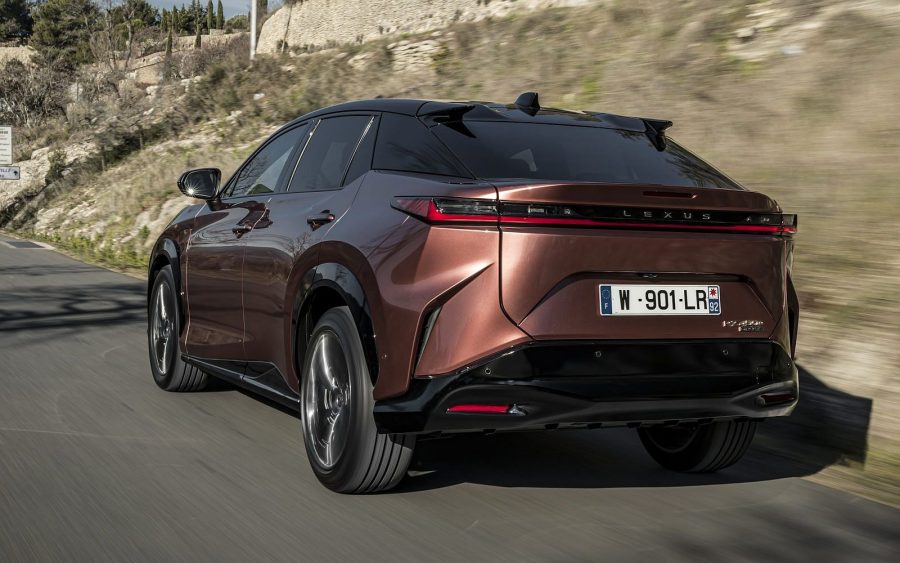 Lexus RZ reviews:
"The RZ 450e is a… resolved product… with a distinctively Lexus combination of luxury, refinement and tech, the latter including the option of a yoke-controlled 'steer-by-wire' system for a properly futuristic driving experience. Performance is strong and quality typically high. [It] feels suitably premium.
"The battery is guaranteed to retain at least 90% of its capacity for up to ten years or 620,000 miles"

Dan Trent, Auto Trader
"The model line-up is simple to understand with even the base spec very generously equipped with a panoramic roof, power adjustable seats, power tail gate and the fully connected Lexus infotainment system through a large central screen. All models get an energy saving heat pump so you can stay warm without impacting your range, the two top level ones also getting a 'radiant heat' system acting like a virtual blanket for the driver and front-seat passenger."
Move Electric: 4/5
"Unusually, the 450e powertrain uses two different size motors: the one driving the front wheels produces 150kW, while the one on the rear offers 80kW. Both are compact 'e-axles', which means that combine the motor, gearing and a power control unit. Power between them is controlled by [the] Direct4 system, which is an all-wheel-drive torque control function. Under normal driving, the system draws power from the smaller, more efficient rear motor. But if you press the throttle with gusto, the front motor will kick into action, with the Direct4 system balancing the distribution in order to balance the performance and offer stable handling. Lexus claims the Direct4 system is key to making the RZ 450e more efficient.
"As the firm's first bespoke electric car, the RZ 450e is the first machine designed to showcase the Lexus Electrified Vision."

James Attwood, Move Electric
"The machine is notably quiet and very smooth: under acceleration and braking you can feel the effects of that Direct4 system shuffling the power to calm the normal wobbling that occurs. It also helps the machine soak up the many of the bumps and imperfections in the road well. There are four levels of brake regeneration and four drive modes ranging from Sport to Range, which control various features and systems on the car to offer more performance or range as needed."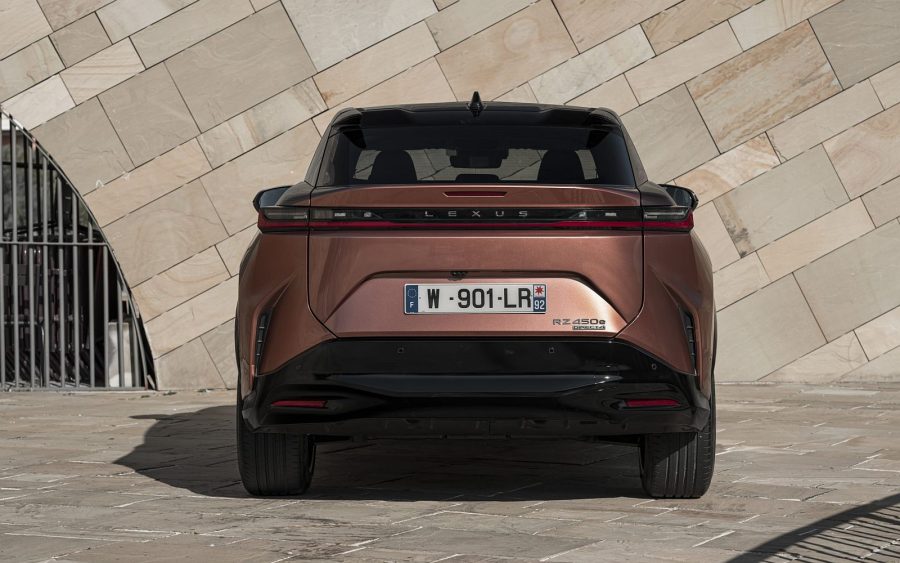 Lexus RZ reviews:
The Scotsman: 4/5
"This isn't Lexus's first EV but it is the brand's first model built on a dedicated EV platform and with no petrol/hybrid option. The RZ slots into the Lexus line-up between the hybrid-powered NX and RX SUVs.
"Lexus exteriors have long stood out for being bold and adventurous in the face of more subdued rivals. Its interiors have done likewise, but… here a more logical approach pays dividends through a clean, simple, user-friendly layout dominated by a 14-inch touchscreen… with a smattering of sensible physical controls.
"It has the traditional Lexus hallmarks of bold design, unimpeachable build quality and high specification allied to a smooth, silent and powerful electric drivetrain."

Matt Allan, The Scotsman
"The real benefit of the electric drivetrain is how smooth and quiet it is. It's exactly the sort of linear, silent, effortless driving experience tailor made for Lexus. And it ties in perfectly with the RZ's excellent ride quality and refinement. Frequency-sensitive suspension adjusts to the road conditions and does an impressive job of smoothing out bad surfaces. This comfort combines with noise suppression efforts including double-glazed windows and active noise cancellation, which make the RZ a smooth, silent cruiser but not a B-road battler."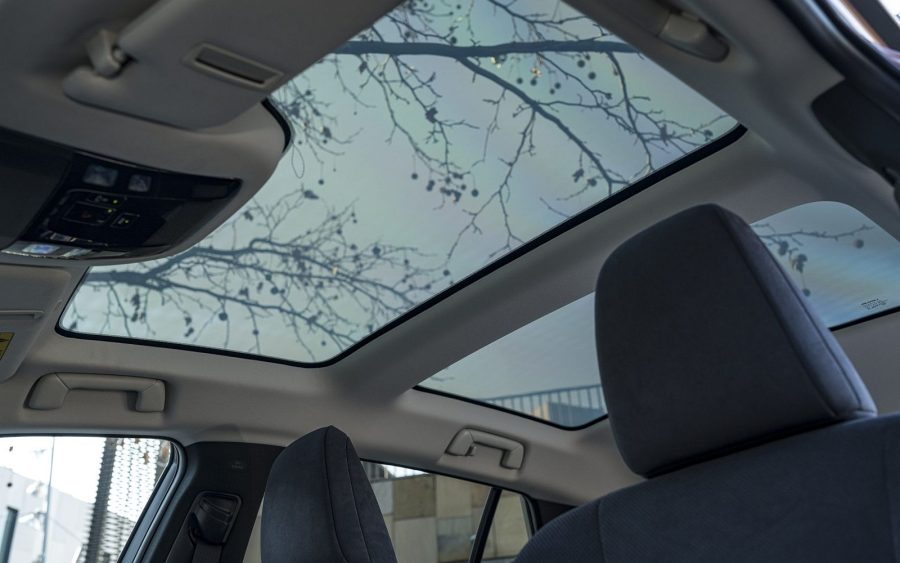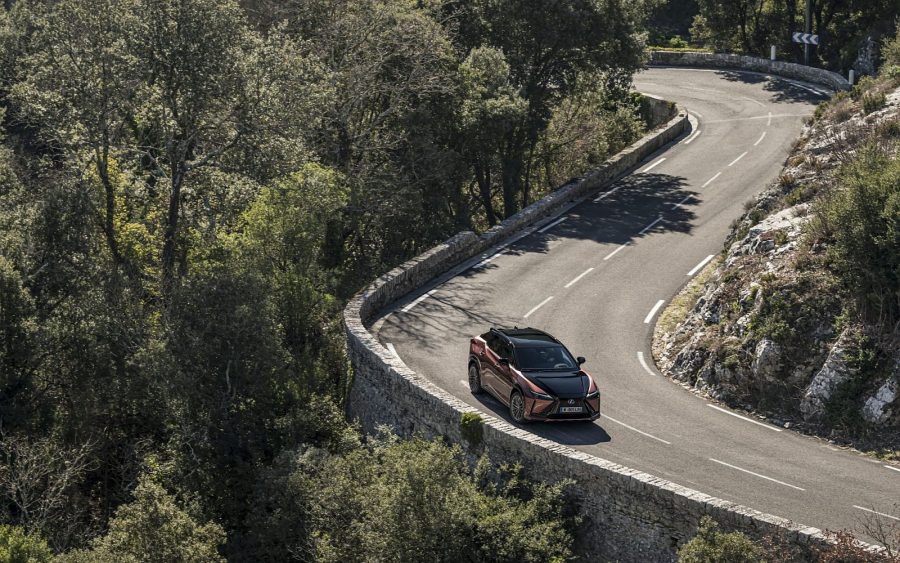 Lexus RZ reviews:
"The RZ has arrived with an inescapable focus on power delivery and dynamic ability without compromising what the brand likes to call its three 'C's: confidence, control, and comfort. Power delivery is as smooth and whooshy as we've come to expect from larger electric vehicles; Lexus quotes a range of between 395 and 440 km (about 245 to 273 miles), depending on specification and road conditions. Purists and hyper-milers should know that the car rides best and drives furthest on the optional 18-inch wheels. Despite this, Lexus expects 80% of all RZs to come with the bigger spinners fitted.
The Lexus RZ is exceptionally well put together and supremely refined, while also being uncompromising in its search for maximum efficiency. In all honesty, you really can't ask for more."

Jonathan Bell, Wallpaper
"It is a remarkably quiet vehicle, wafting along silkily and smoothly. The whole package feels weighty and solid. The taut, creased bodywork is a distinct aesthetic step up.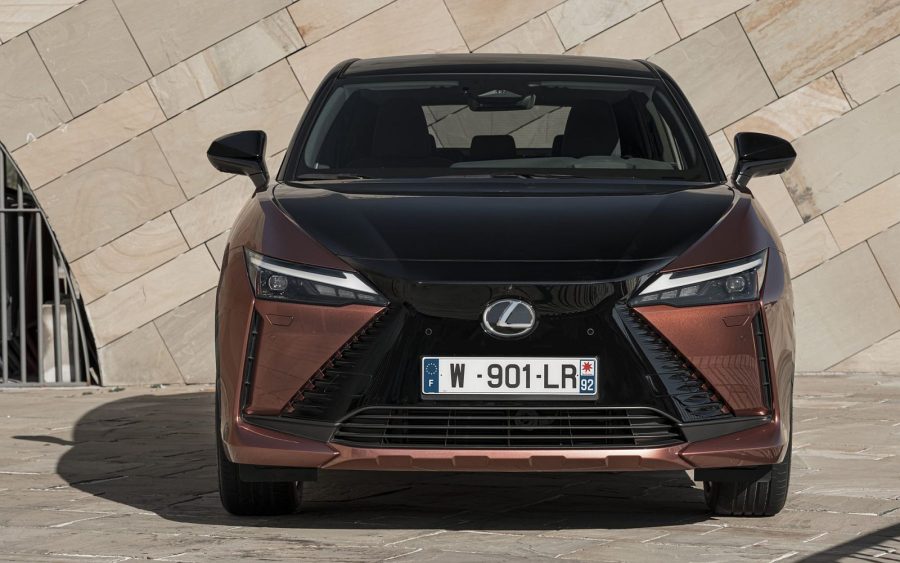 Lexus RZ video reviews:
Learn more: How does the Lexus RZ's radiant heating work?