It has appeared on magazine covers, TV shows and in video reviews. It has raced up the hill at the Goodwood Festival of Speed and taken part in numerous other events across the UK. Yes, Lexus UK's very own LFA is one of the most widely seen examples on the planet, but like all thoroughbreds it needs some downtime every now and again.
Every three years the car is taken to Europe's LFA Centre of Excellence at Toyota Motorsport GmbH (TMG) in Cologne, Germany, for its major service. Workshop manager Peter Dresen is the man in charge of the Centre and oversees maintenance work on all LFA models in Europe.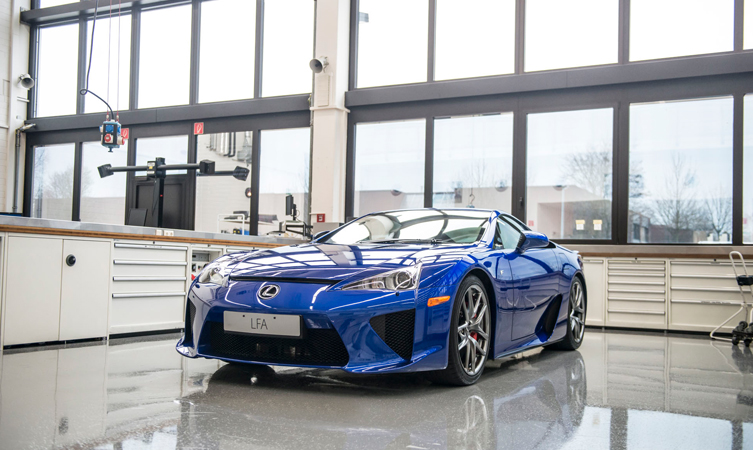 "We treat an LFA more or less like a Le Mans car," he says. "The principles of servicing it are the same as a normal Lexus road car, but it's quite a lot more complicated to do certain things and access certain parts. So in reality, the LFA is closer to a racing car in terms of how we take care of it."
When an LFA is serviced, it's inspected incredibly thoroughly. All panels surrounding parts such as the suspension, steering system and subframe are removed and every nut and bolt is checked and then re-checked. Hydraulics are also tested and given a visual check – far from simple, as like many parts of the LFA, they aren't easily accessible.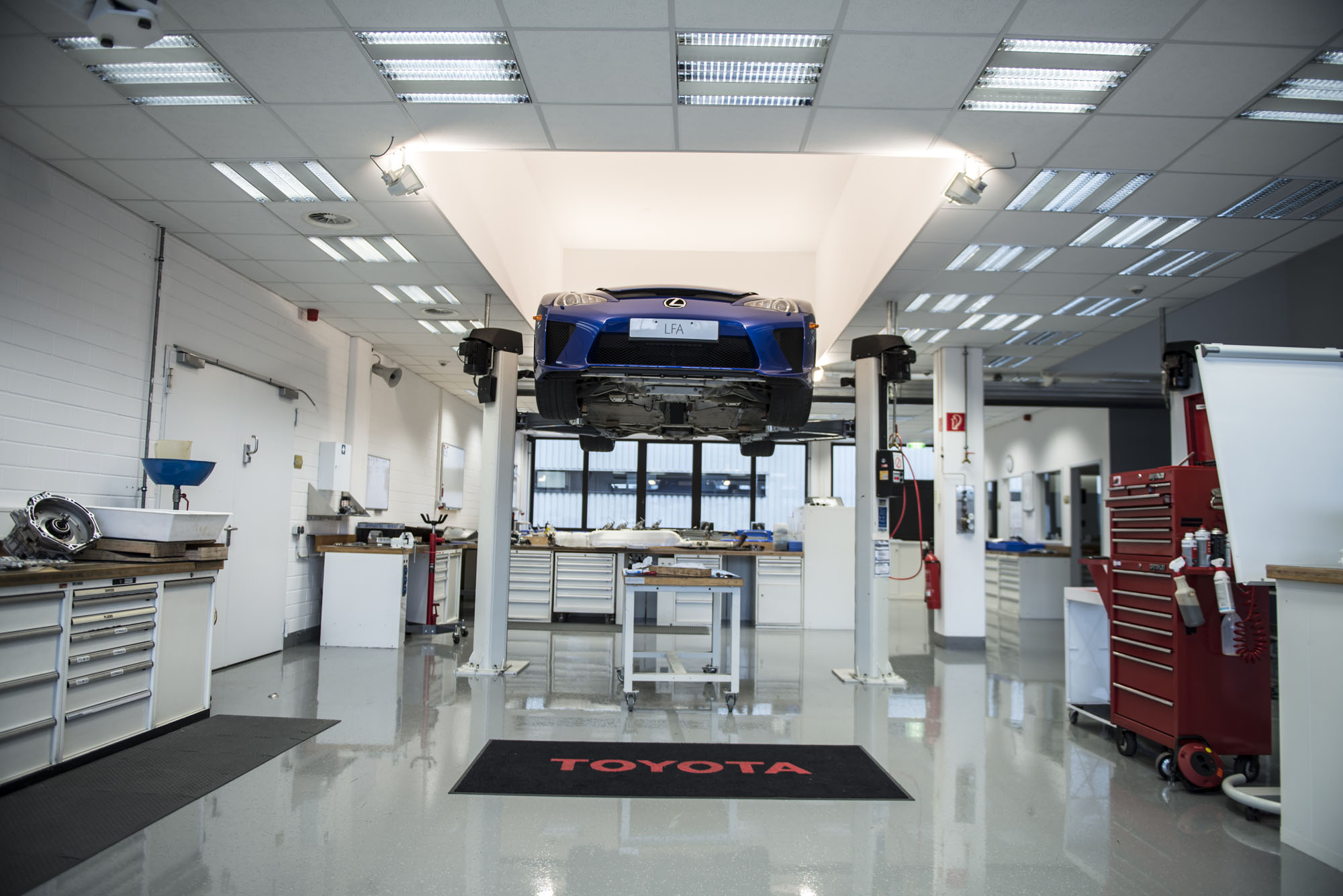 Special attention is paid to the brakes. The discs and pads are removed and a slow, careful visual and fingertip inspection is used to check for tiny cracks in the carbon-ceramic material. Next, the discs are weighed to ensure they're within specific wear limits. TMG also has an X-ray machine to look inside the discs and pads and detect any internal issues, but Peter says it's never needed to be used on an LFA.
"We've never really encountered any issues with the materials," he explains. "But if we see anything strange relating to wear on a disc or pad, we will just replace the item. We also check for things such as play in the brake pedal. Lexus has very strict guidelines, so we have to keep within the allowed limits. An LFA service is quite simple, but you do a lot of checks in addition to what you would do for a normal car. It just takes more time."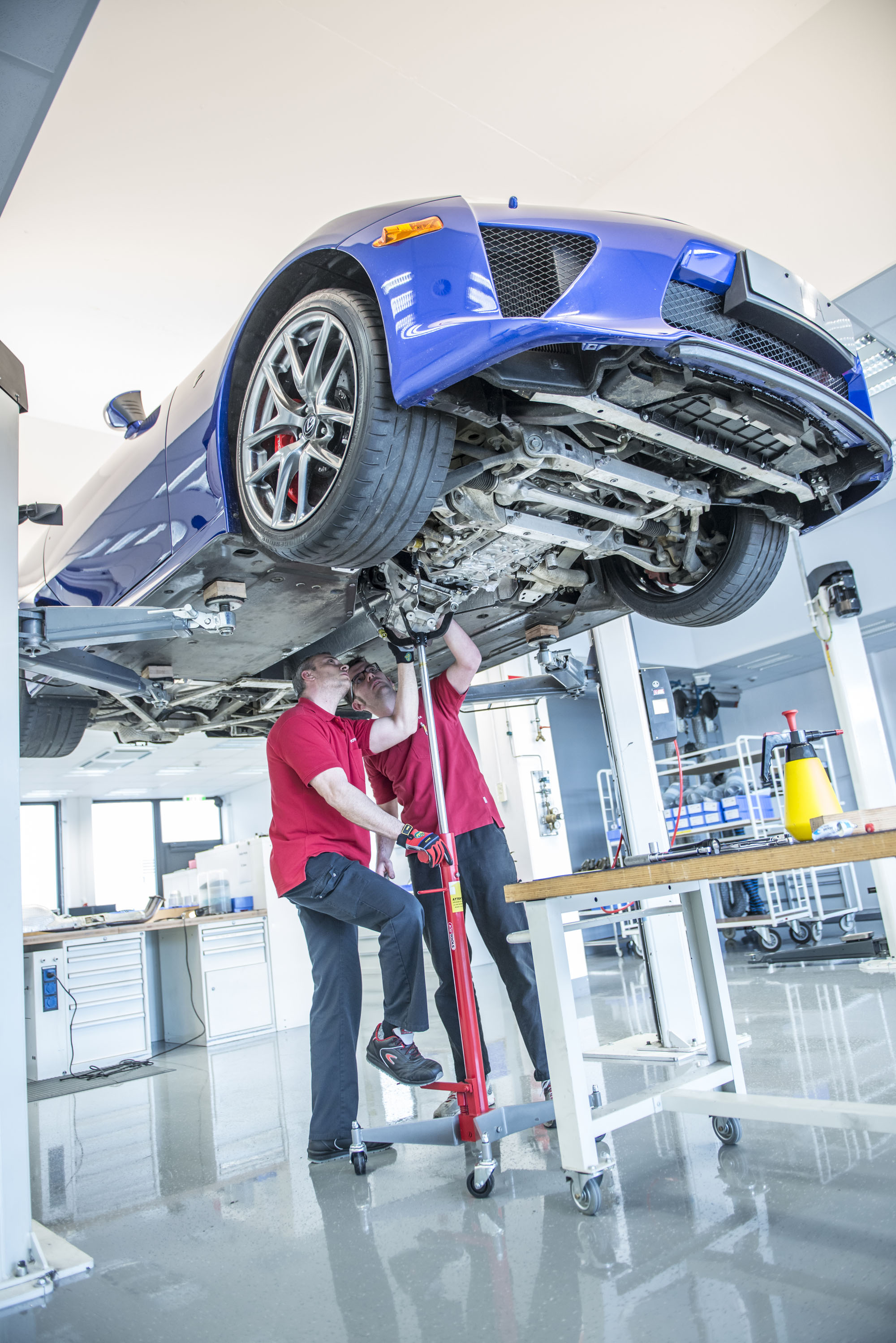 One of those extra checks includes a close look at one of the parts that defines the LFA – its carbon fibre reinforced plastic body. Peter says: "The blue LFA is actually in very good condition apart from some small scratches on the front bumper, but that's normal for a car driven at a lot of events and used by journalists for tests."
On top of the service work, the LFA went to Cologne to have its oil pump repaired. A tiny leak had been detected by the Lexus technical team in the UK, so an internal seal was replaced. The sump was also replaced at the same time to avoid additional work in the future. Again, it's a sign of how hard our LFA is driven – and how thorough the team is when servicing the car.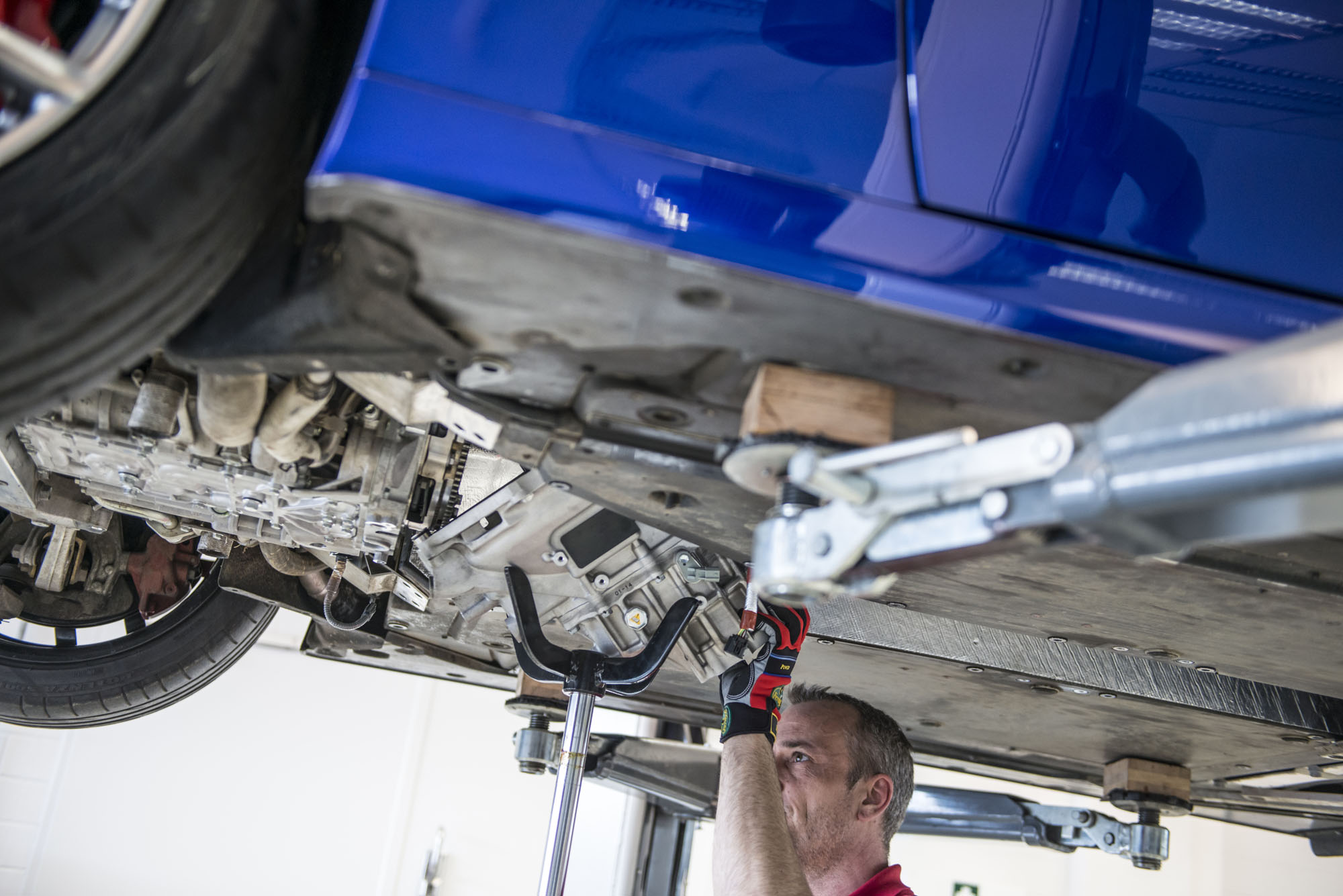 Peter says: "To disassemble the oil pump you have to take out either the engine or the step up gearbox and the transmission tube. We went the gearbox and transmission route because it saves about a day-and-a-half of work."
Finally, the service work you would expect on any car is carried out: changing the oil, oil filter, air filter and air-conditioning filter. But still more high-tech equipment is employed to ensure the LFA is running in perfect condition.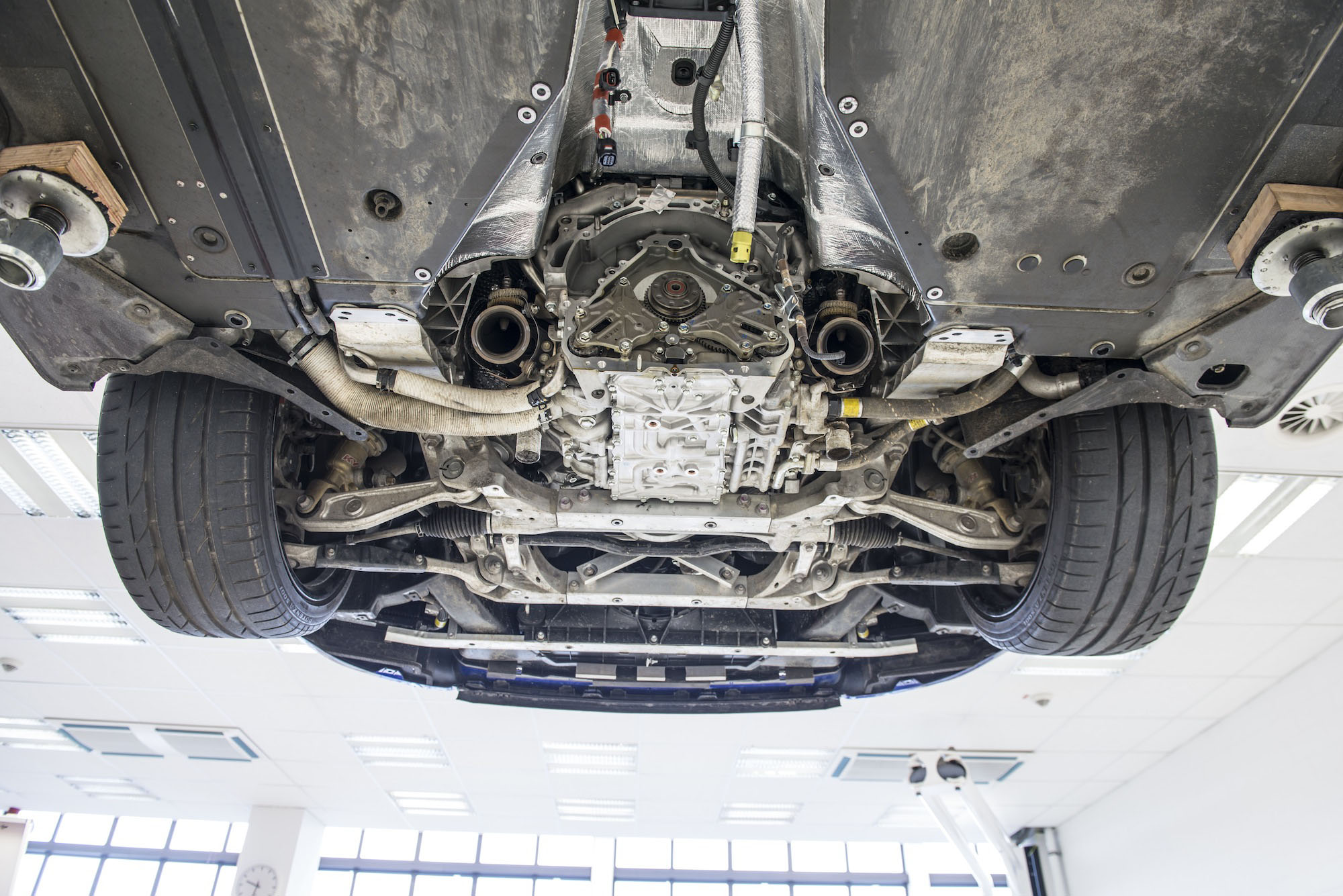 An electronic tool is dipped into the brake fluid reservoir to analyse if it contains any trace of water. None was found, and because the fluid was changed within the past few months, no additional work was needed.
Service completed, the LFA has to be physically tested. Three test drives are performed, as Peter explains: "You have to warm the engine first and then build up. It's very important that you take care and don't just start driving hard directly after working on the LFA, particularly when you've replaced parts such as the seals.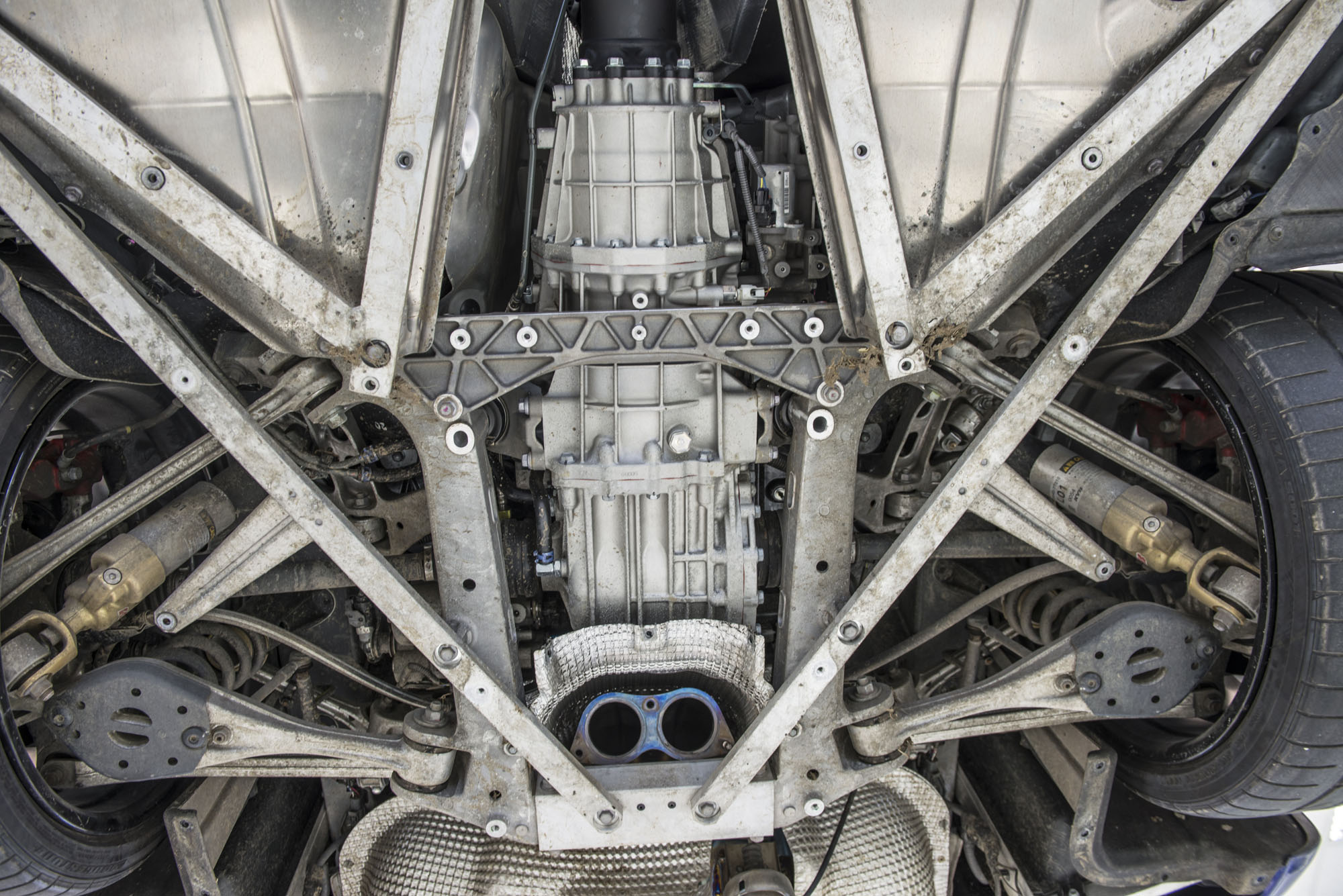 "The first test drive is done around the TMG building without the under-body panels re-attached because it takes around two hours to fit them back on. You have to be sure the car is running exactly as it should before putting them back on. Once we have done that, we take the car out on local roads, and if everything is okay then we take it on the Autobahn for a test over about six miles."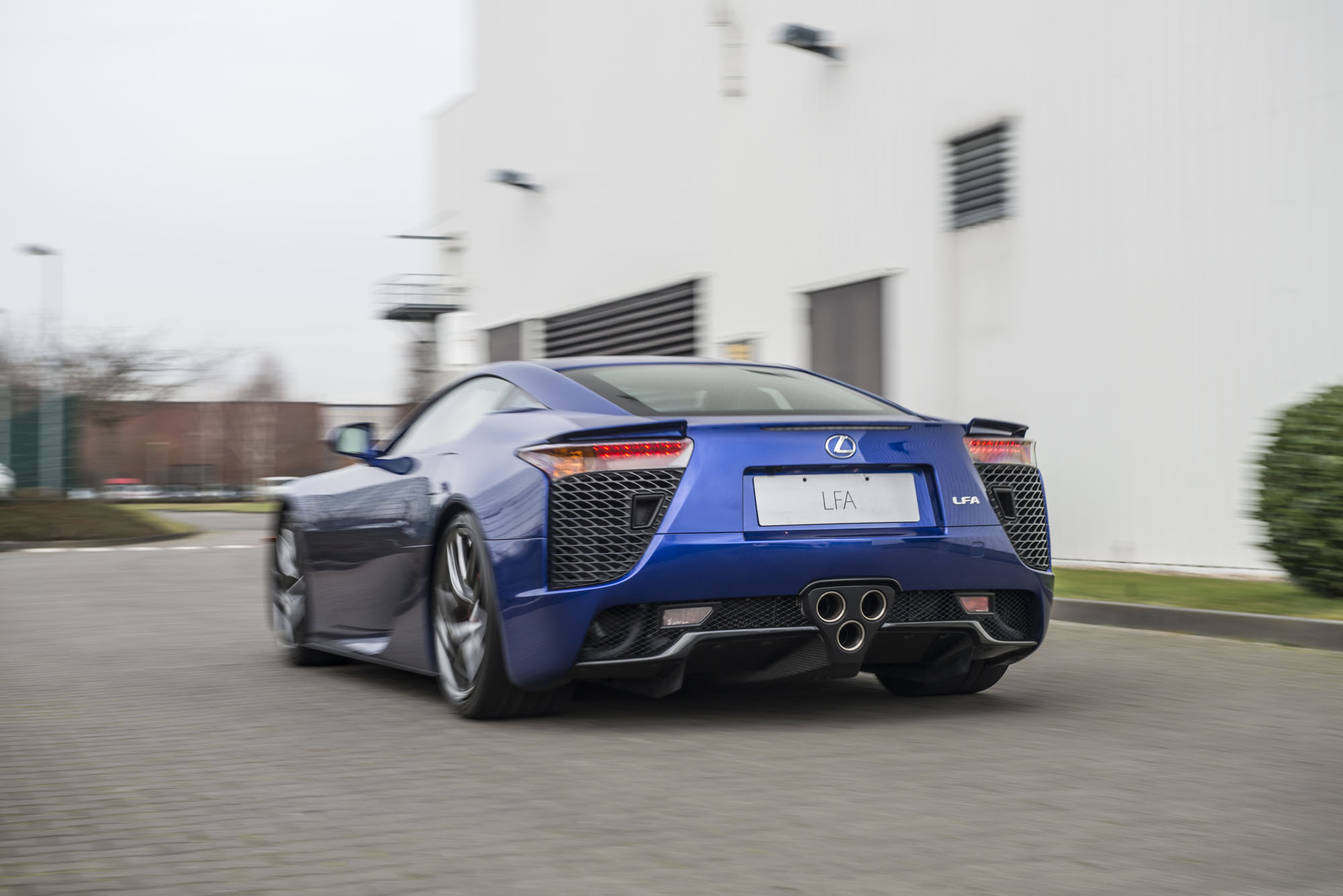 So what does it mean to be the European Centre of Excellence for LFA? Peter explains: "We look after all 38 LFAs based in Europe. Not all of the cars are driven but we see almost all of them once a year for a service.
"Normally, customers would nominate a Lexus dealer to care for their LFA and we work through them because we want the service to be as seamless as possible. We have no problem with owners talking to us directly if that's what they prefer, though.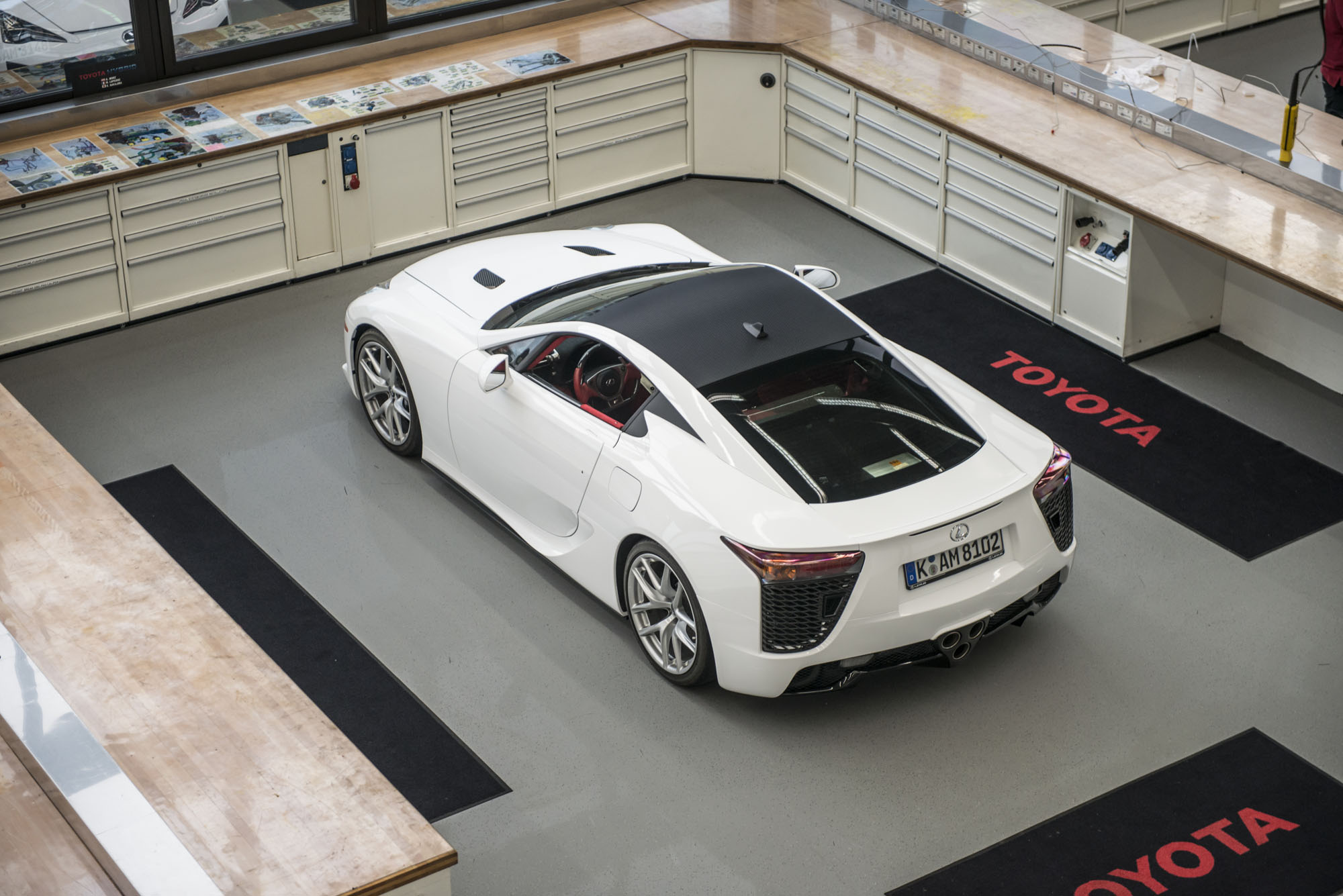 "Some cars come here but normally we travel out to the local dealer. For example, we've just been to Norway to carry out a three-year service and next month we're doing a service for a car in Germany and preparing it for its TÜV check.
"We also look after cars coming over from America, when owners want to drive at the Nürburgring, which isn't far from us. People ask for technical advice, tyre changes or brake checks before they head to the 'Ring and we're always happy to see another LFA."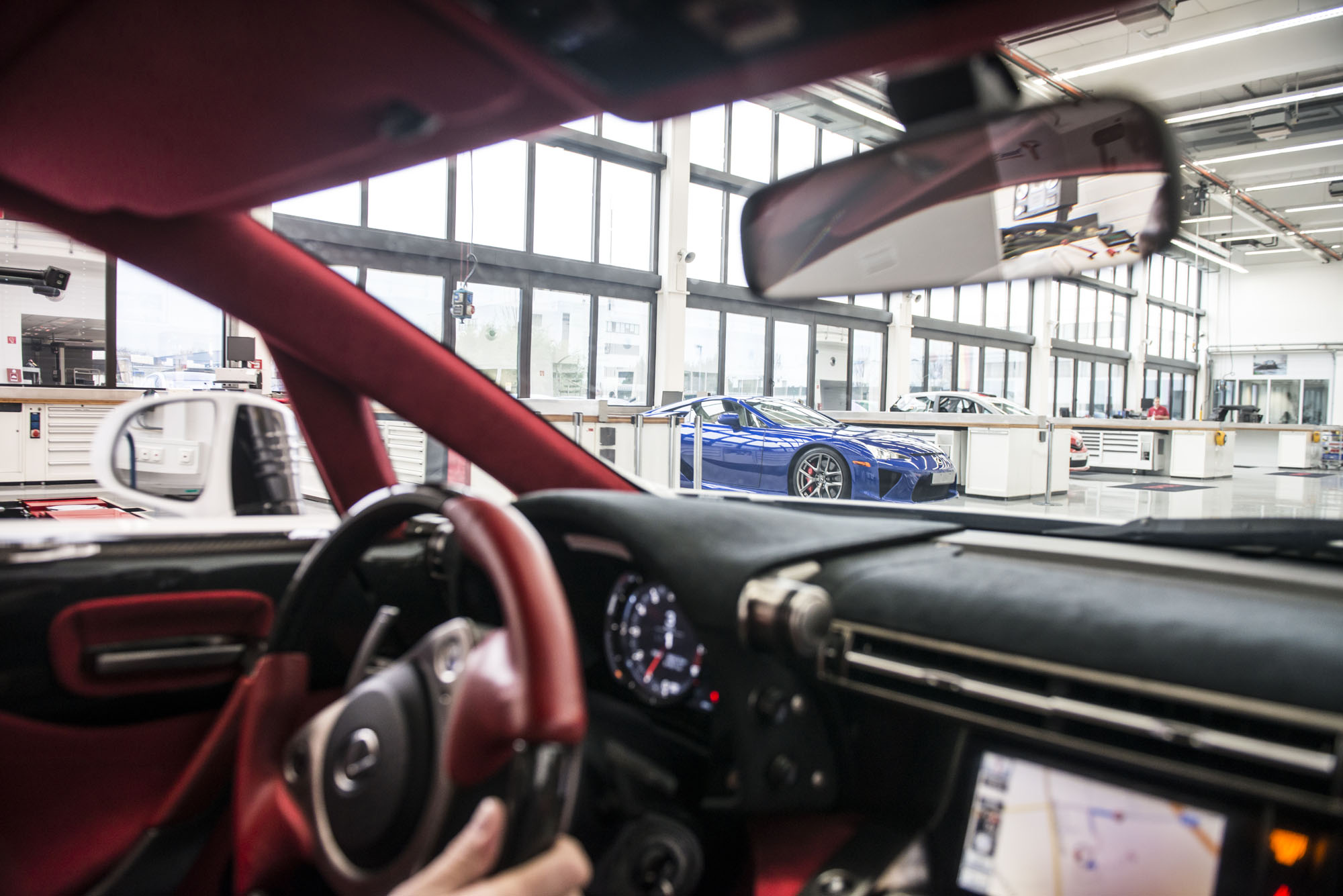 As the man who keeps LFAs across Europe running in perfect condition, what does Peter, who has worked as a race engineer and mechanic for more than 30 years, think of it?
"I think it's a fantastic car to drive. The power is incredible, the handling is incredible and you can drive it every day, which is not possible with some other supercars. You have to remember that the tyres need a little temperature on cold days, and you also need to bear in mind just how much power it has, particularly when cornering – I know how to handle powerful cars but the LFA really is incredible!"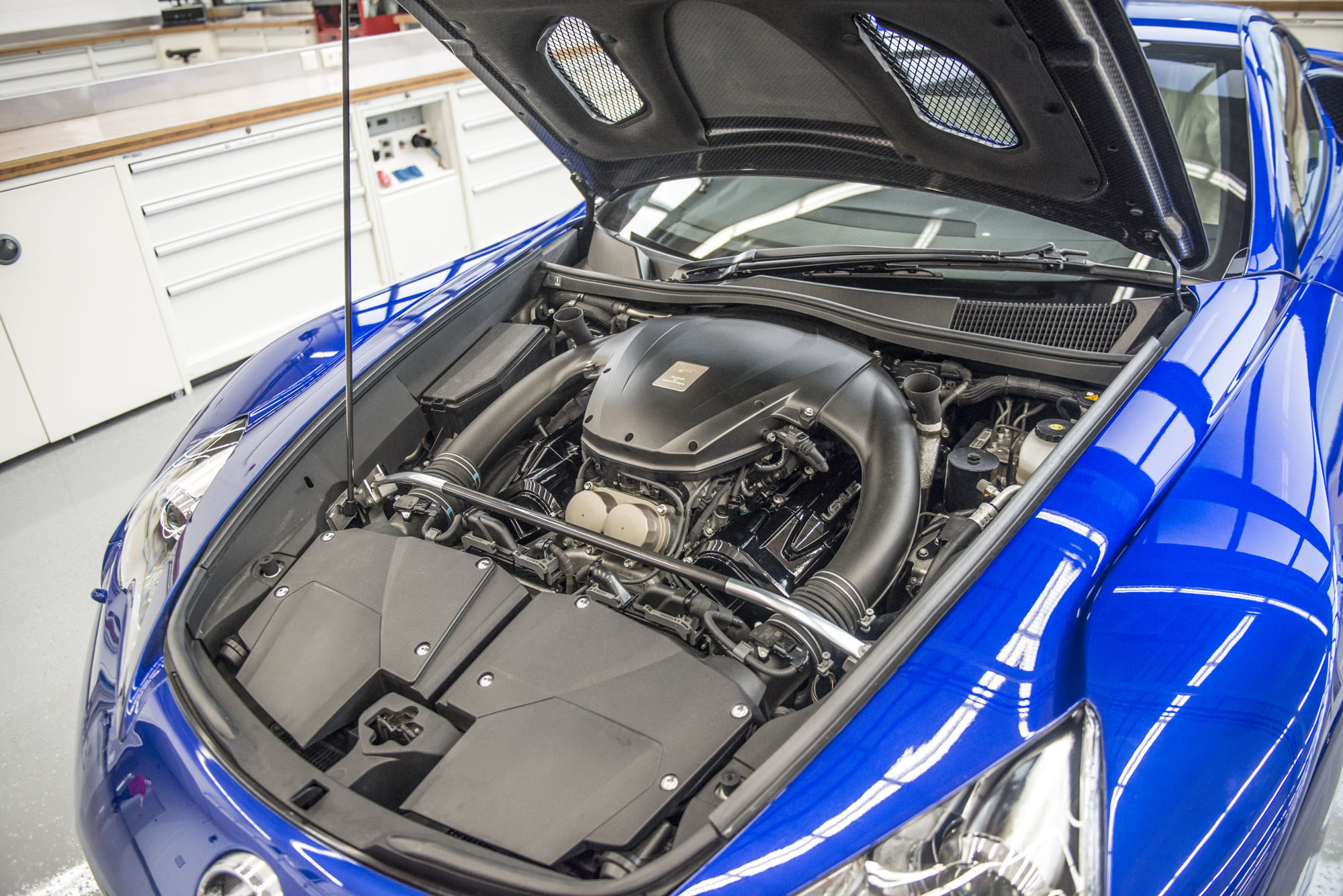 After four days' meticulous work at the hands of Peter and his team, the Lexus UK LFA is ready to add miles to its odometer for another hard-working, high-revving year. The Lexus team always has a string of public appearances planned for the car, so stay tuned and you could soon meet the legend!
See more: Lexus LFA ultimate car cleaning guide