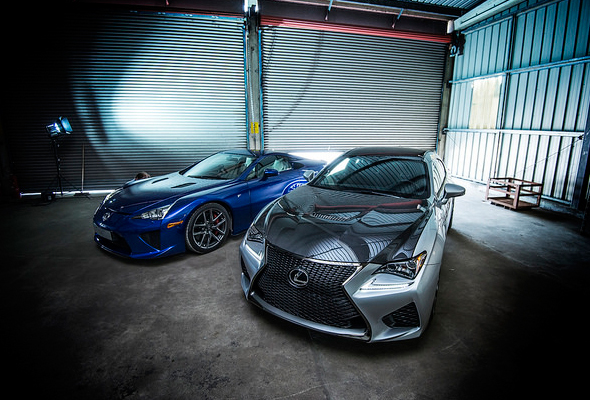 The forthcoming Lexus RC F sports coupe has a 5.0 litre V8 engine. It's performance DNA can be traced back to the LFA supercars, which has 4.8-litre V10.
Question is… can you tell the difference.? Do you know your V10 from your V8?
Take a listen to the two sound clips below, then let us know in the comments section which sound clip you feel belongs to which car.
Sound A – LFA or RC F?
Sound B – LFA or RC F?
RC F will go on sale in early 2015, for more details click here.
See also:
Lexus RC F review
Sights and sounds of the Lexus RC F Carbon
Untold history of the Lexus LFA
How to service a Lexus LFA