Lexus is a leading manufacturer of premium hybrid cars, aided by decades of research and development from parent company Toyota Motor Corporation (TMC), the undisputed world leader in hybrid technology.
Lexus has sold more than one million hybrid vehicles worldwide since 2005. More than 237,000 examples have been sold within Europe in this time, among which over 40,000 were sold in 2015 alone – a record figure for Lexus in this continent.
Lexus's range of new hybrid cars leads the way in harnessing the latest hybrid technologies, combining the strengths of conventional petrol engines with the benefits of electric power.
This petrol-electric 'full hybrid' combination, called Lexus Hybrid Drive, is central to all of Lexus's current hybrid cars. With each generation, its luxury hybrids become more economical, more affordable and offer even better performance – read more about the technology behind Lexus hybrids here.
Lexus is proud to offer a hybrid version of every model in its line-up, ranging from the compact CT 200h all the way to a large executive saloon like the luxury LS 600h L. Additionally, Lexus brings hybrid motoring to the popular SUV market with its all-wheel drive RX 450h and luxury crossover Lexus NX 300h.
Lexus's Hybrid Past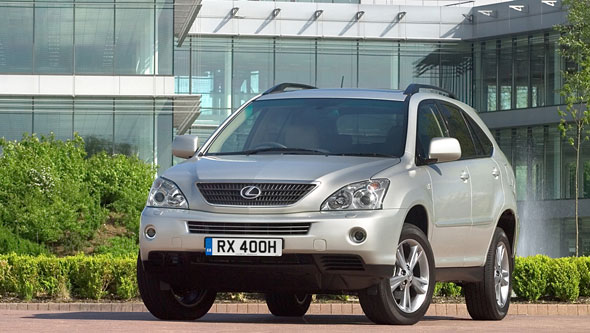 Lexus's history with hybrid vehicles dates back to 2005, when the company launched its first hybrid, the RX 400h. Using a 3.3-litre V6 petrol engine combined with two electric motor (one for the front wheels, one for the rear), the RX 400h's hybrid powertrain delivered performance on a par with a 4.0-litre V8 petrol engine yet with significantly greater fuel economy – the large SUV averaged 34mpg.
After initially being launched in Japan, the RX 400h went on sale in the UK three months later and was followed in March 2006 by the Lexus GS 450h, the world's first mass-produced rear-wheel drive luxury hybrid. The GS 450h had sports car-like performance, sprinting to 60mph in under six seconds, but with fuel economy typical of a 2.0-litre saloon rather than a 3.5-litre V6.
Just over a year later in May 2007, Lexus released the world's first petrol-electric hybrid luxury car, the Lexus LS 600h. The LS 600h marked another first for Lexus, being the first car in the world to feature a full hybrid V8 powertrain. Produced in standard and long wheelbase configurations, the LS 600h continues to be our top-of-the-range hybrid, utilising the latest hybrid technologies for a peerless on-road experience.
The LS 600h was followed in 2009 by the new RX 450h, but it was in 2011 when Lexus reached its next big hybrid milestone with the launch of the CT 200h, the world's first full hybrid luxury compact. Opening the Lexus hybrid experience to a new range of potential owners, the CT 200h quickly became a major sales success.
Today's Lexus Hybrids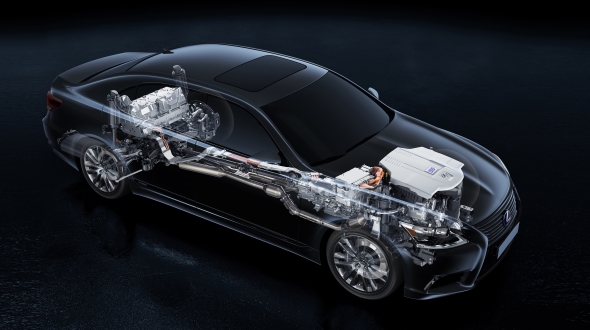 Today, Lexus has eight hybrid cars in its range, a diversity that includes a compact hatchback, three sizes of saloon, a rakish coupe and two SUVs. Click the following links to be taken to the relevant website chapters for each model.
Lexus IS 300h
Lexus LS 600h
Lexus RC 300h
Lexus NX 300h
What's ahead for Hybrid?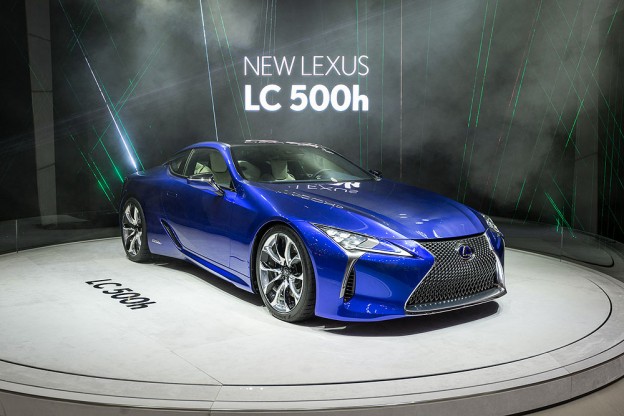 Since 1997, TMC has continually developed and refined its hybrid technologies. As hybrid vehicles become even more popular, we will continue to set the lead in harmony with our kaizen philosophy of continuous improvement. This includes extensive research into next-generation batteries with the aim of reducing their size, increasing relative capacity and saving weight.
The brand new Lexus LC 500h luxury 2+2 coupe signals the next phase in the evolution of Lexus hybrid. It combines the dynamic luxury, ultra-rigid, inertia-tuned chassis and lightweight multi-link front suspension of the LC 500 with a brand new Multi Stage Hybrid System.
Learn more: Lexus LC 500h makes its world premiere
To discover more about the current and future line up of Lexus hybrids and find out which one is right for you, visit the dedicated hybrid section of the Lexus website. If you'd like to test drive any of the models, leave a comment below and we'll help arrange it for you.