The all-new Lexus LC 500, a luxury 2+2 coupe, has been unveiled at the 2016 Detroit motor show.
The Lexus LC 500 is a car that follows a direct, inspirational bloodline from the LF-LC Concept that excited customers, enthusiasts and the media when it broke cover at the same event four years ago. This provocative, athletic flagship model makes the strongest statement yet about Lexus's future product direction.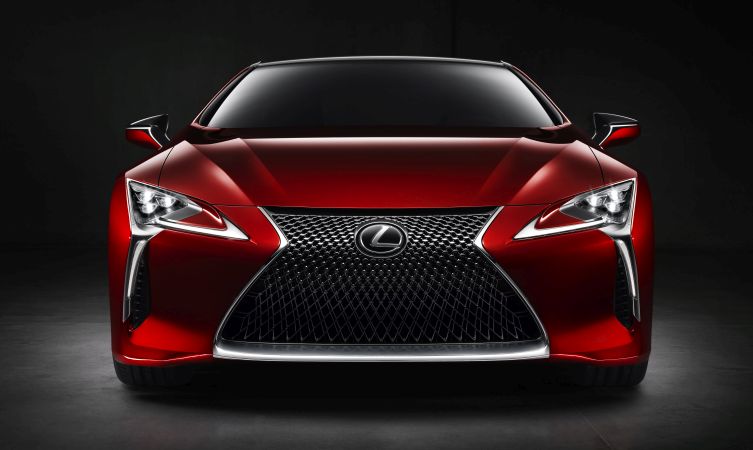 Learn more: Lexus LC 500 exterior design explained
Learn more: Lexus LC 500 interior design explained
Learn more: Lexus LC 500 chassis explained
Learn more: Lexus LC 500 powertrain explained
Lexus has evolved rapidly during the past five years with the creation of a globally focused organisation, Lexus International. Exciting new models delivering higher levels of emotional styling and dynamic driving characteristics, such as the NX, RC and IS, have helped propel a shift in consumers' perceptions of the brand.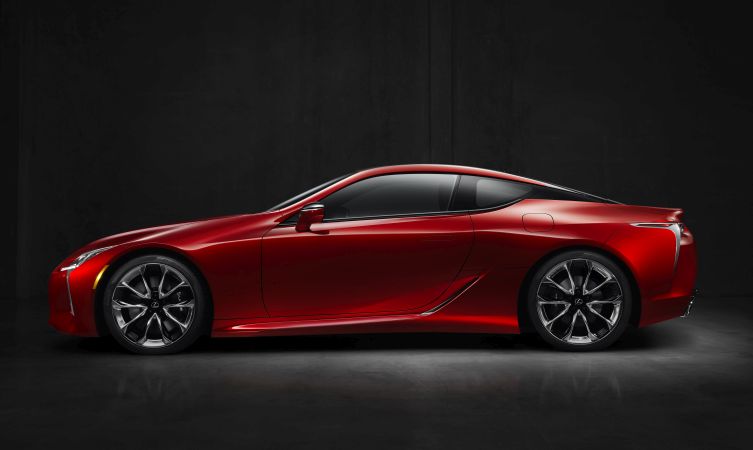 Akio Toyoda has been at the centre of Lexus's global expansion programme, personally driving closer collaboration between the design, engineering and marketing teams to help build a luxury brand that is better suited to meet the needs of the next generation of consumers.
Toyoda, Chief Branding Officer and Master Driver for Lexus, said: "The LC 500 has been an important product for Lexus and for me personally. A few years ago we decided to guide the future of Lexus with products that brought more passion and distinction to the luxury market.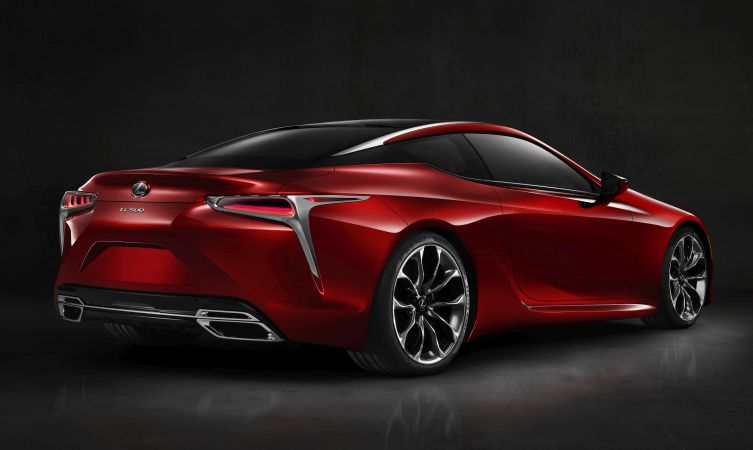 "The new LC 500 coupe's proportions, stunning design and performance make a strong statement about our brand's emotional direction and will increase Lexus's global luxury appeal."
Design and engineering teams united
Beyond its styling and impactful performance, the new Lexus LC 500 symbolises the achievements that can result from closer collaboration between design and engineering teams, with a mutual commitment to problem-solving. When Akio Toyoda challenged these development groups to produce this special car, they had to overcome many of the manufacturing, design, material and dynamic obstacles that could typically compromise a vehicle's performance targets or design vision.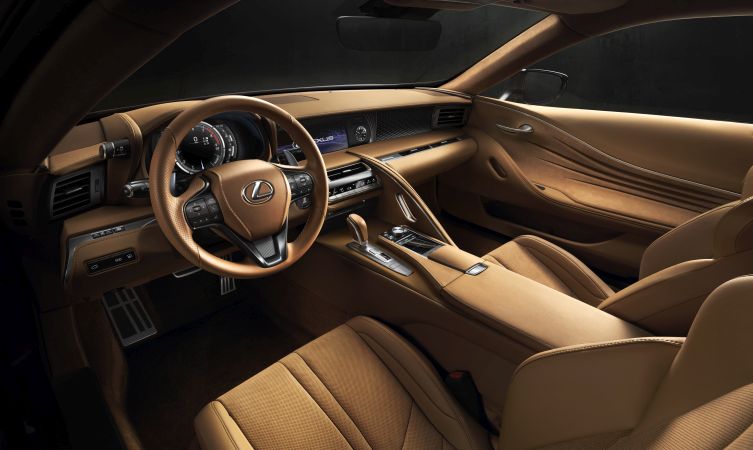 The LC 500 project has been driven by a strong, appealing fundamental design target (witnessed in the LF-LC Concept). Engineering teams worked tirelessly to find new solutions that would allow as much of the concept to be retained in the production car as possible.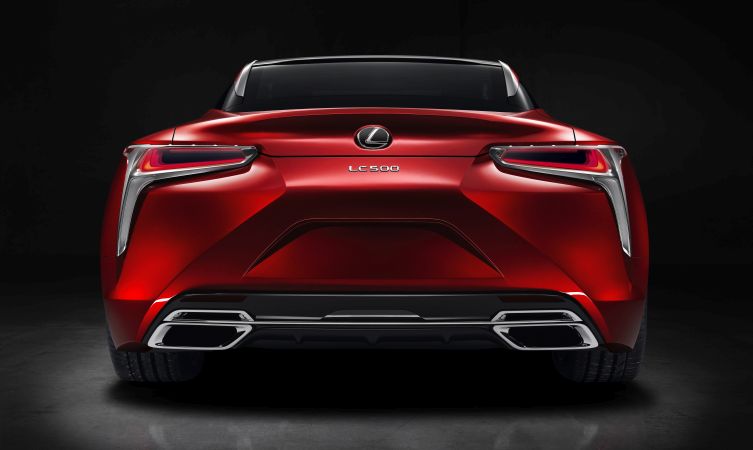 Likewise, vehicle designers were very involved from the earliest stages of the dynamic development process to understand the engineering targets and contribute design viewpoints and potential solutions. This model benefited from additional levels of prototype build, giving both teams better opportunities to study design and engineering ideas and refine key elements.
For Lexus, the LC 500 project became much more than simply the development of a new coupe. Generating a shift in engineering processes and design ideologies, it represents the beginning of a new phase for the Lexus brand.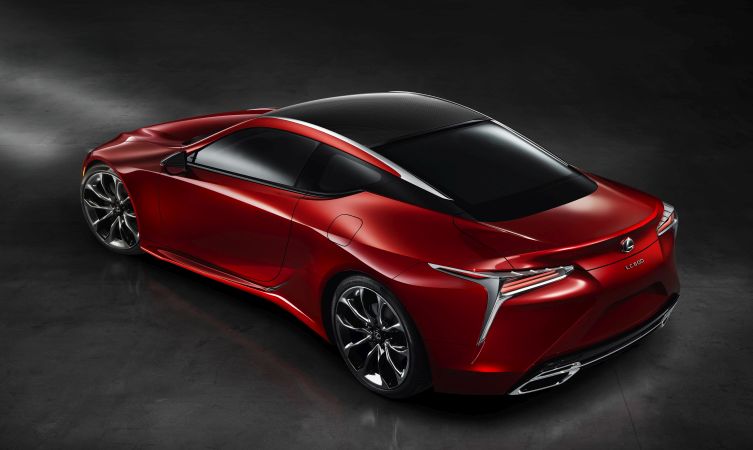 Koji Sato, Chief Engineer, said: "The design and engineering sides worked together on uses and obstacles that were overcome, one by one. I feel we achieved something greater than simply preserving the spirit of the concept's design."
Click the following links for more specific information on key areas of the dramatic new Lexus LC 500.
Learn more: Lexus LC 500 exterior design explained
Learn more: Lexus LC 500 interior design explained
Learn more: Lexus LC 500 chassis explained
Learn more: Lexus LC 500 powertrain explained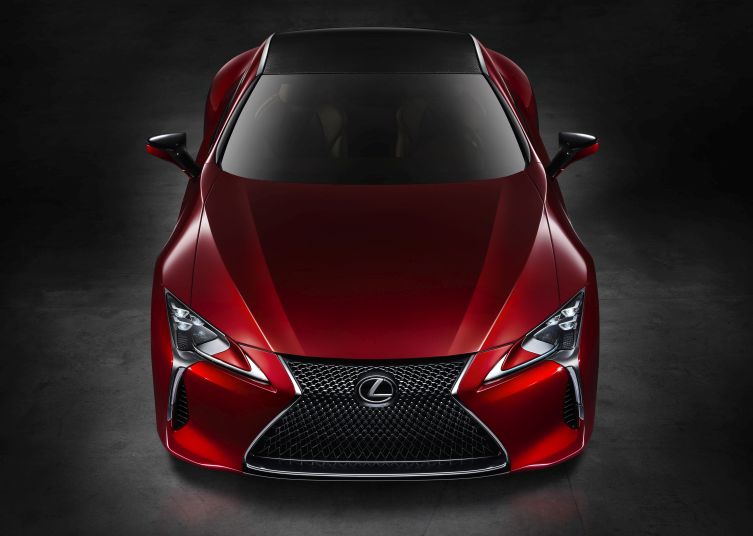 Lexus LC 500 dimensions
(North American market)
| | |
| --- | --- |
| Max. power (bhp @ rpm) | 467 @ 7,100 |
| Max. torque (Nm @ rpm) | 527 @ 4,800 |
| Acceleration 0 – 60mph (sec) | <4.5 |
| Transmission | 10-speed automatic |
| Seating capacity | 4 |
| Overall length (mm) | 4,760 |
| Overall width (mm) | 1,920 |
| Overall height (mm) | 1,345 |
| Wheelbase (mm) | 2,870 |
| Front overhang (mm) | 920 |
| Rear overhang (mm) | 970 |
| Driven wheels | Rear |
| Wheels | 20in cast aluminium or 21in forged aluminium |
| Tyre sizes | 245/40RF21 front, 275/35RF21 rear 245/45RF20 front, 275/40RF20 rear |