What is the powertrain behind the svelte new Lexus LC 500? We lift the bonnet to reveal the workings of its V8 engine and first-of-its-kind 10-speed automatic transmission.
Power delivery to the rear wheels is handled by a new, very well-matched set of components. The engine at the heart of the LC 500 is derived from the proven, high-revving 5.0-litre V8 that is also found in the RC F and GS F. This naturally aspirated, all-aluminium unit was selected for its smooth, linear throttle response and stirring engine note. Its output is 477PS at 7,100rpm and 540Nm of torque delivered at 4,800rpm.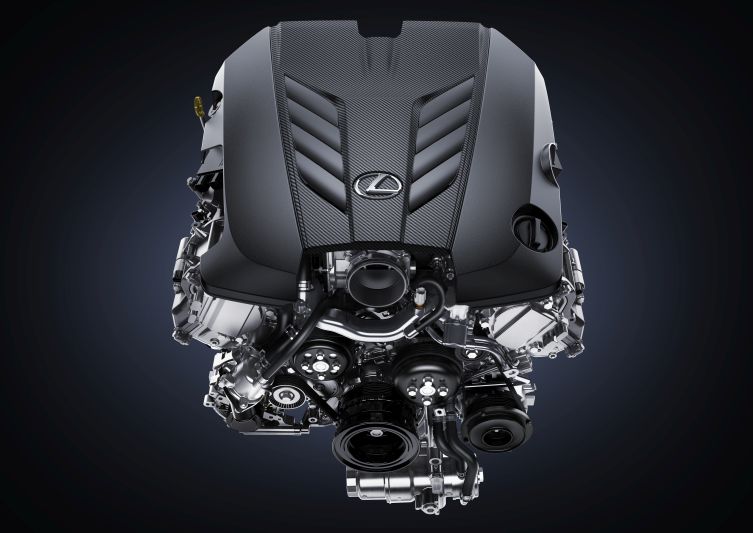 The new engine is built for durability, with lightweight, high-strength forged connecting rods and titanium valves that allow it to flourish at high revs. It features a dual intake inlet that helps breathing and allows the engine to produce its remarkable sound. Linear power delivery allows for easier control and an exhilarating drive.
Sound control valves in the exhaust system are activated during start-up, creating a robust growl when the engine comes to life. Under acceleration, a sound generator enhances the engine's raucous note into an aural thunder that helps distinguish the LC 500 among its peers.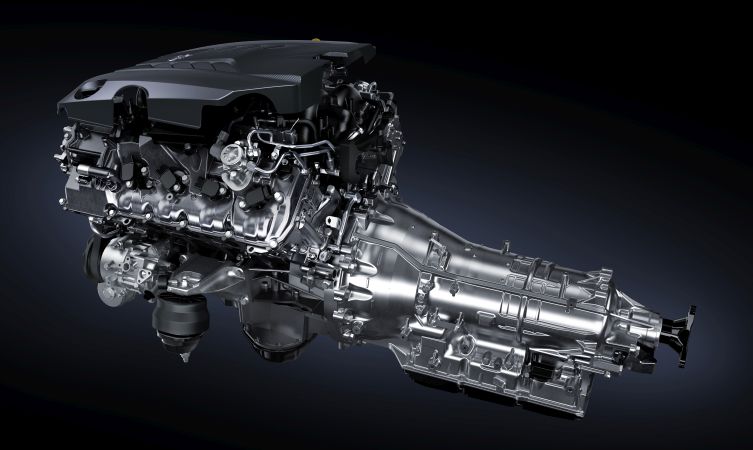 Power is directed to the rear wheels using a new 10-speed automatic transmission – the first of its kind to be featured in luxury car – with shift times that rival a dual-clutch transmission. The unit is smaller and lighter than some current eight-speed transmissions. The closely spaced gears provide a wide shifting bandwith, providing an ideal gear for all driving conditions. The transmission is matched to a new electric control system with software that helps anticipate the driver's inputs by monitoring acceleration, braking and lateral G-forces.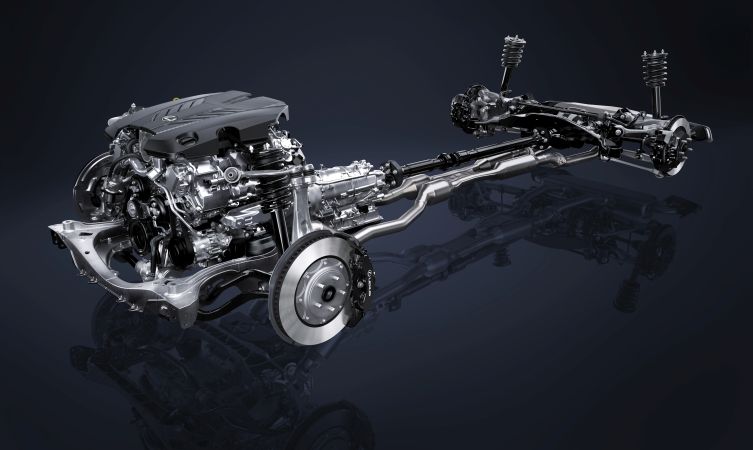 All the LC 500's dynamic control elements, including the transmission, power application, braking and steering, have been tuned for rhythmic operation in sports driving. Drivers will enjoy the controlled balance between the quick and smooth shifting actions, the linear application of engine power and the deceleration afforded by six-piston brake callipers.
The engineering package has endowed the LC 500 with uncommon performance for a 2+2 coupe, with a nought to 60mph time of 4.4 seconds.
Learn more: Exterior design of the Lexus LC 500
Learn more: Interior design of the Lexus LC 500
Learn more: Chassis of the Lexus LC 500