Satellite navigation systems have been in operation since the 1960s. Designed primarily for the military, it wasn't until relatively recent history that the Global Positioning System (GPS) was opened up for civilian use. GPS-based navigation systems then started to appear in vehicles from 1995 onwards.
While Lexus was not the first manufacturer to offer satellite navigation in a production car, the mid-life refresh of the second-generation LS 400 was notable for being the first car in the world to have satellite navigation fitted as standard (European specification).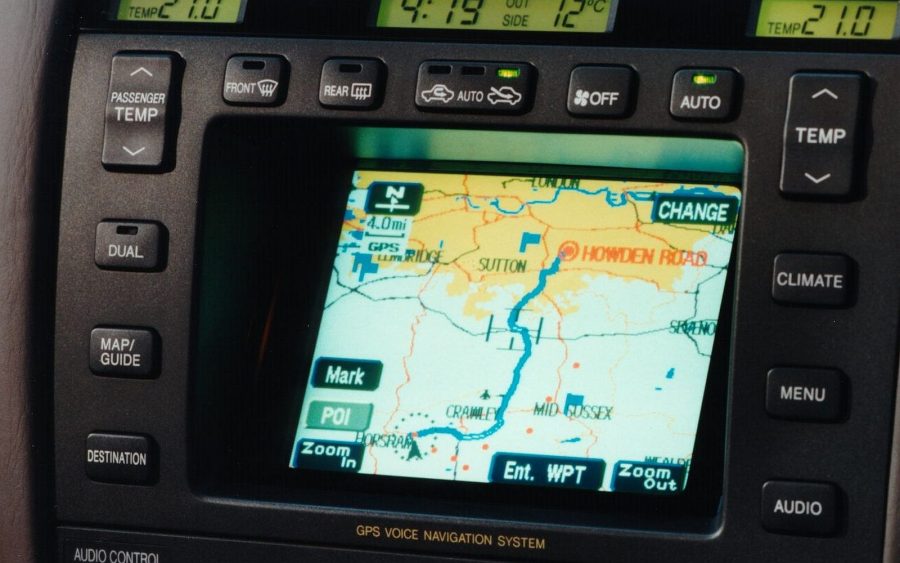 Known then as Lexus Navigator, this GPS voice navigation system may appear antiquated to modern eyes but on its debut in 1998 it featured cutting-edge technology such as CD-based data storage and touch-screen operation. The colour display sat within a bespoke housing in the middle of the centre console surrounded by the car's climate controls.
Two years later the technology had evolved, so the new third-generation LS was equipped with an enhanced and much more user-friendly version of the original Navigator system. Switching optical media from conventional CD to DVD meant there was now 13 times more data from which to draw on. This allowed the storage of road systems for many European countries without needing to change discs, when previously it had only been possible to store information for mainland UK. It provided information on points of interest, allowed restaurants around Europe to be programmed according to food type (French, Italian, fast food etc), found the petrol stations nearest to your location, and offered precise guidance to individual house numbers.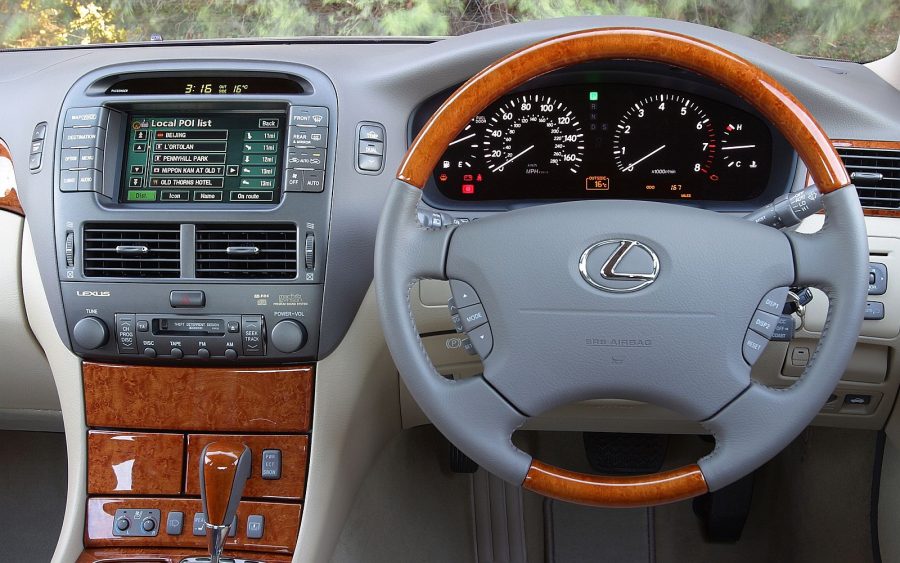 The appearance of the latest Navigator was much improved too. Now displayed on a 7.0-inch wide LCD screen with an infra-red, touch-sensitive face, visibility and ease of use noticeably increased. The number of buttons surrounding the navigation system were reduced by consolidating some climate control and car audio functions into the central screen. Now only the most frequently needed audio and air-conditioning functions were set around the multi-display.
Another few years down the line and the 2003 LS 430 added a couple of extra functions to Lexus Navigator. 'Whole route' display gave you the option to programme a street intersection as a destination, while 'Compass mode' showed the direction of travel and data on the vehicle's current location. A new voice recognition function was added that recognised more than 200 spoken commands relating to the navigation and audio systems. It also allowed hands-free use of Bluetooth-compatible mobile telephones.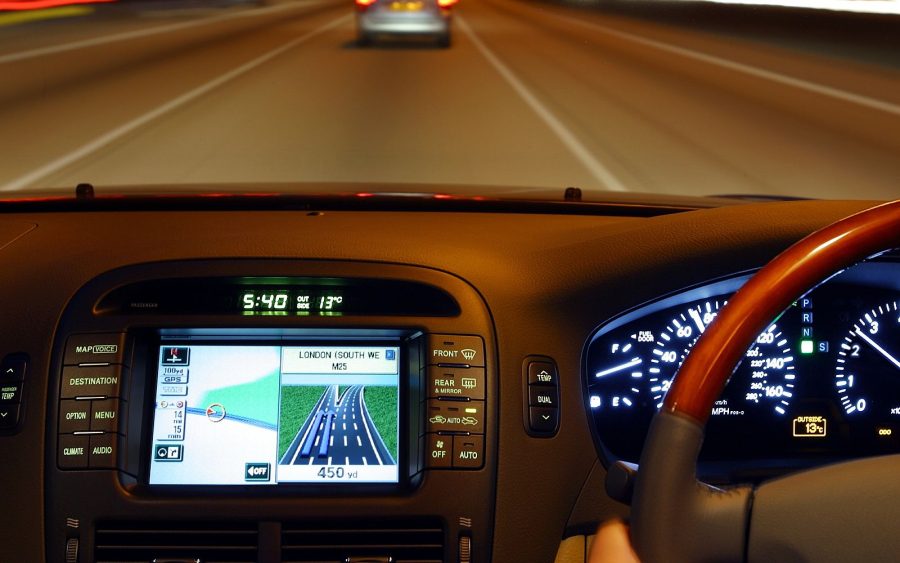 But possibly the most important advance was Electronic Traffic Avoidance (ETA), which provided intelligent route planning that continuously monitored traffic conditions. With ETA, live traffic information from FM radio signals was automatically fed into the navigation system, enabling the car not only to warn the driver of a traffic problem on a pre-programmed route, but also to plot a way around the congestion.
From 2005 onward, various Lexus models used the navigation screen to display a live view from the back of the car. Rear Park Assist Monitor improved the safety and simplicity of reverse parking manoeuvres. Towards the end of 2005, however, the new second-generation IS (below) debuted the next generation system – now known as Lexus Navigation System – with new guidance functions, improved graphics and faster processing speed.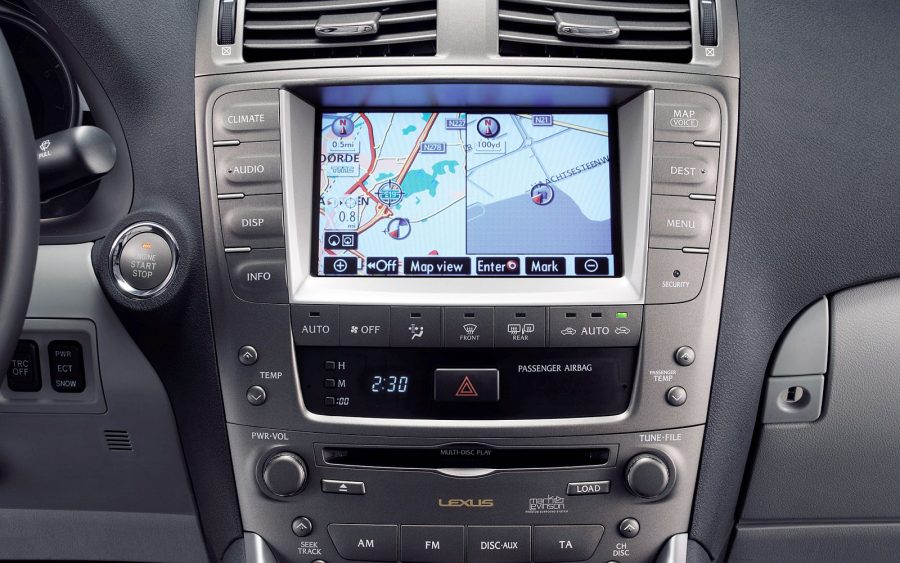 Still DVD-based, the speed of calculation increased 65%, while the graphic draw performance was three times faster. Voice activation was now available in three languages (English, French and German) but voice guidance could be given in ten languages, and a new Help function was incorporated so the user could receive further instructions via an on-screen help button. A lane guidance feature was also incorporated that forewarned the driver of an impending lane change before issuing further instructions. It remained one of the few systems on the market to combine the advantages of both touch-screen and voice activation, thus avoiding the limitations of hand-eye coordination imposed by conventional control knobs.
The next technological leap came in 2009 with the launch of the third generation Lexus RX. Moving the screen higher up the dashboard to a location that was more easily readable and therefore safer to use, the touch-screen function became redundant. So the RX 450h debuted a new, centralised control system called Remote Touch (below). This new system worked like a computer mouse, allowing the user to control all audio, navigation, climate, phone and set-up functions from one remote location.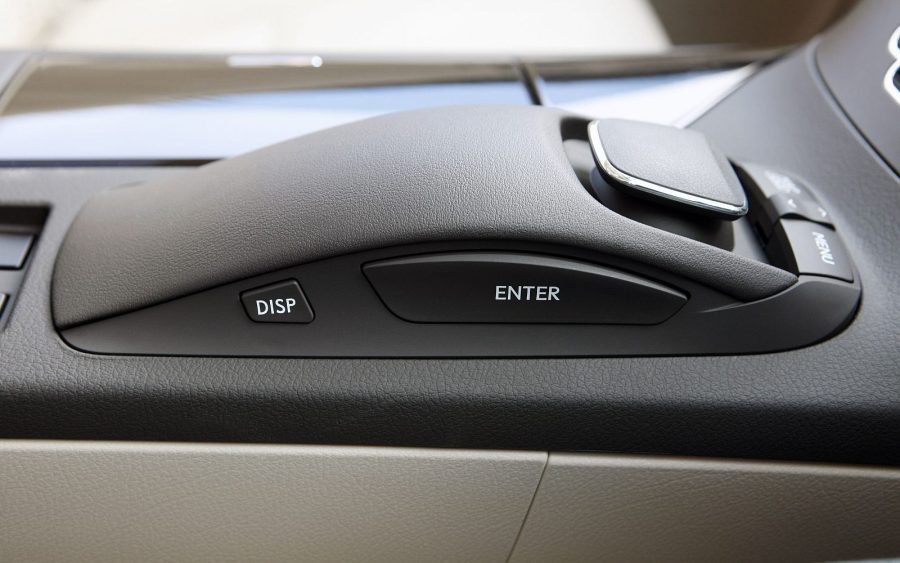 The system was powered by a 40GB hard disc drive (HDD) memory in support of its navigation functions, 10GB of which provided on-board storage for around 2,000 digital music files. While the Remote Touch interface was not universally liked, the navigation system behind it was widely regarded as one of the fastest-responding and most accurate guidance systems on the market, offering full-map coverage across Europe, with automatic links to local traffic information data for efficient route planning.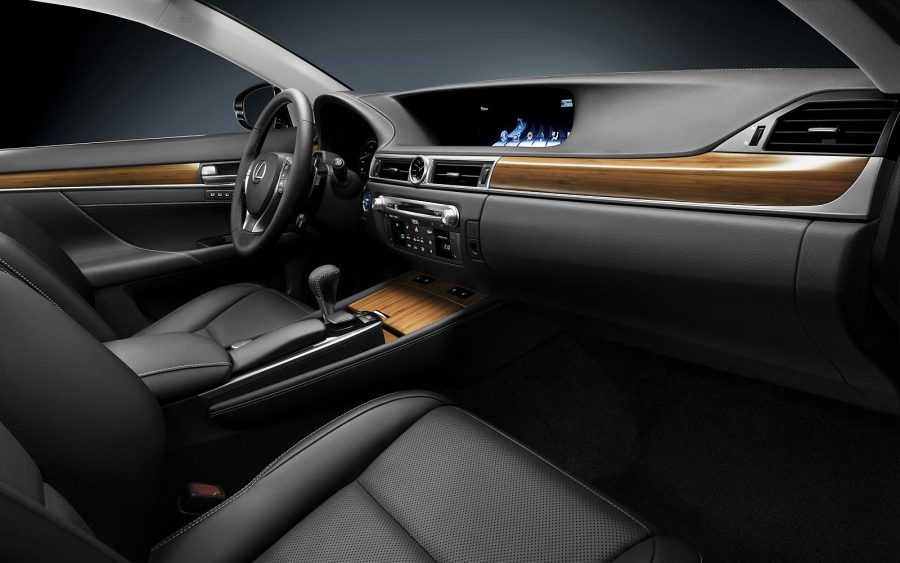 This HDD-based system remained at the heart of Lexus satellite navigation systems for a number of years, during which time screen sizes increased to the 12.3-inch wide multimedia display fitted to the fourth generation LS and some fourth generation GS models (above).
Towards the end of 2012, Lexus introduced the MoveOn navigation system into higher specification CT 200h models. This TomTom supplied solution was integrated into the dashboard and could be operated through the touch pad in the centre console. It offered access to live information services such as local searches, weather forecasts, mobile speed camera locations, and real-time traffic data through a built-in SIM card connection.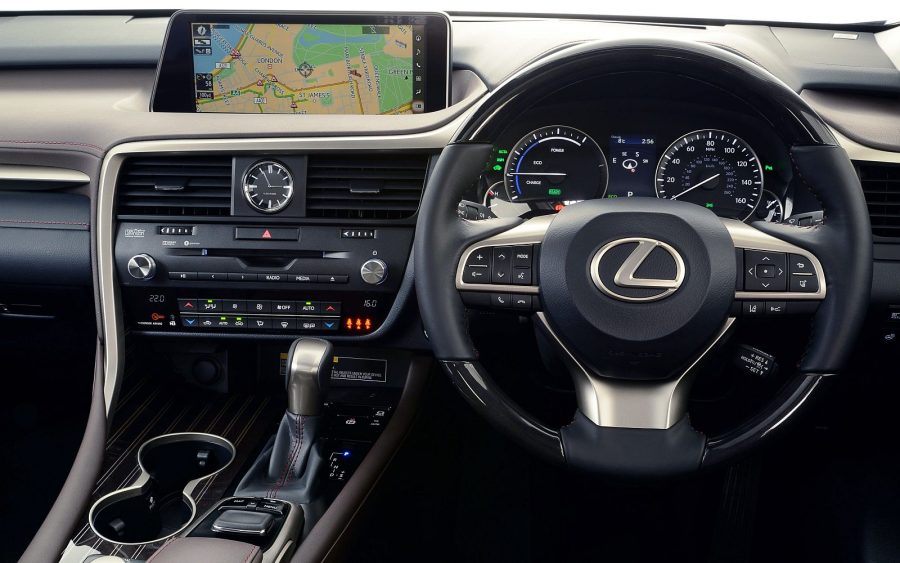 Although head-up display technology had been available within the Lexus line-up since 2009, the fourth generation RX of 2015 (above) was the first model include direction graphics from its Lexus Premium Navigation system directly into the driver's eye line. A few years later, further upgrades were applied to this top-selling model during its 2019 refresh, when it became the first Lexus to receive smartphone connectivity through Apple CarPlay and Android Auto. Since then, and in recognition of the market's increasing reliance on third-party navigation systems, every new or refreshed model has received similar connectivity. But there was much more to come from embedded systems.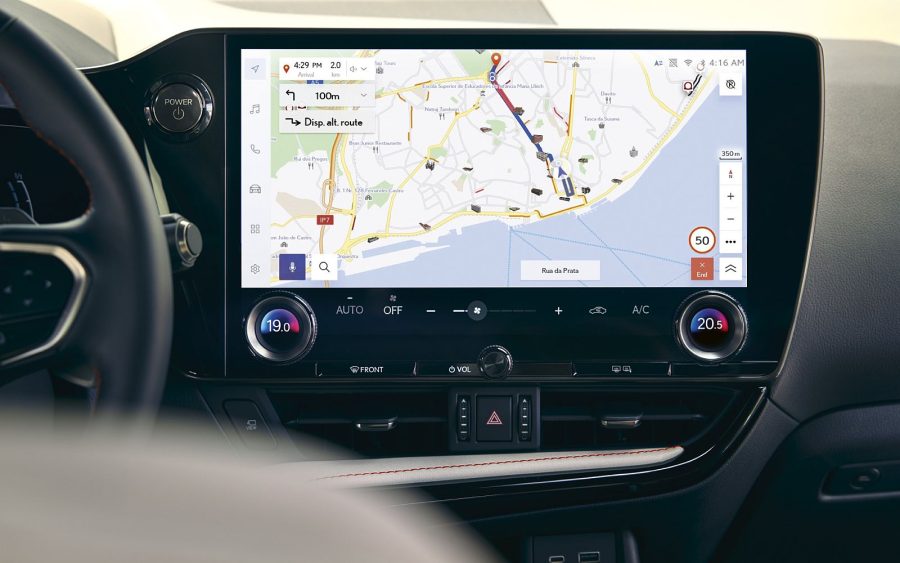 For the 2024 model year NX, Lexus has launched Predictive Efficient Drive technology, which is designed to work in tandem with hybrid and plug-in hybrid systems to reduce fuel consumption and emissions. With the help of the Lexus Link app, embedded navigation systems with Predictive Efficient Drive are able to learn a driver's regular routes and driving style, while simultaneously looking ahead via live traffic data to anticipate ways to save fuel. More economical driving is automatically achieved by optimising the charging and discharging of the battery on hybrid models, and the use of full-electric or hybrid modes on plug-in vehicles.
For example, when upcoming traffic is noted, the system proactively charges the battery to reduce future engine use when traffic flow slows or stops. Additionally, the technology analyses upcoming traffic and road conditions, such as up/downhill or urban/highway sections, and seamlessly adjusts battery charging and discharging for lower fuel consumption. And it becomes increasingly effective the more the vehicle is driven as the volume of data at the system's disposal increases.
What features will mark the next generation of satellite navigation systems? You can be sure that Lexus engineers are working on them right now.