The Lexus Link smartphone app is a useful tool to help you get the most out of your Lexus ownership experience, featuring clever and helpful functions which aim to make your Lexus journey as smooth and stress-free as possible. With modern life proving to be increasingly busy, the Lexus Link app looks to give you some peace of mind when it comes to your vehicle, whether that is booking MOTs and vehicle services to helping find your car on a busy street. Below, we have listed five ways in which the Lexus Link app will benefit you during your Lexus ownership.
1. It reminds you about upcoming services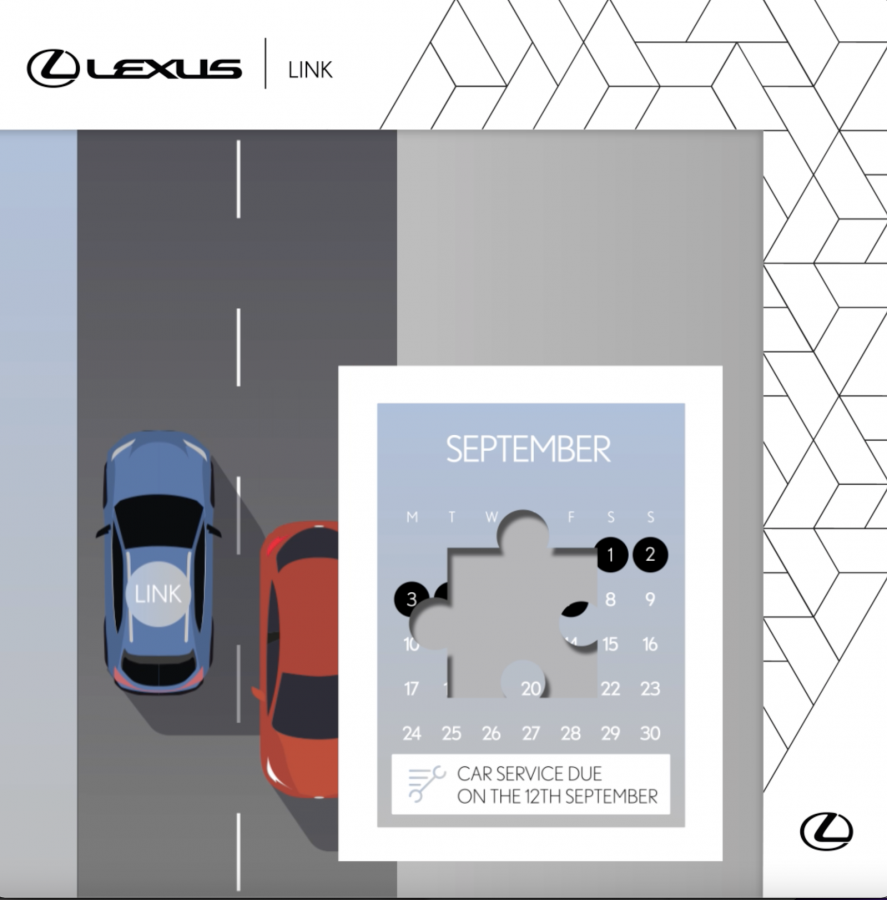 With so many things on our minds, it can sometimes be a juggling act to try and remember everything that needs sorting, and everything that is forthcoming in our hectic lives. From work presentations to visiting the dentist and attending yoga classes, all these come with little reminders in the form of a friendly notification on your phone. Now the same can be applied to your Lexus.
The Service Reminders function on the Lexus Link app helps you to never miss a service again by sending you notifications about when your next trip to the garage is due. Manually log the date of your next Lexus service into the app, and then you will receive a notification when it is due. The Service Reminders function also allows you to book an appointment for your Lexus at either your closest centre or a Lexus centre of your choosing when your car is due a service, MOT or repair.
2. It gives hints and tips to be a more economical hybrid driver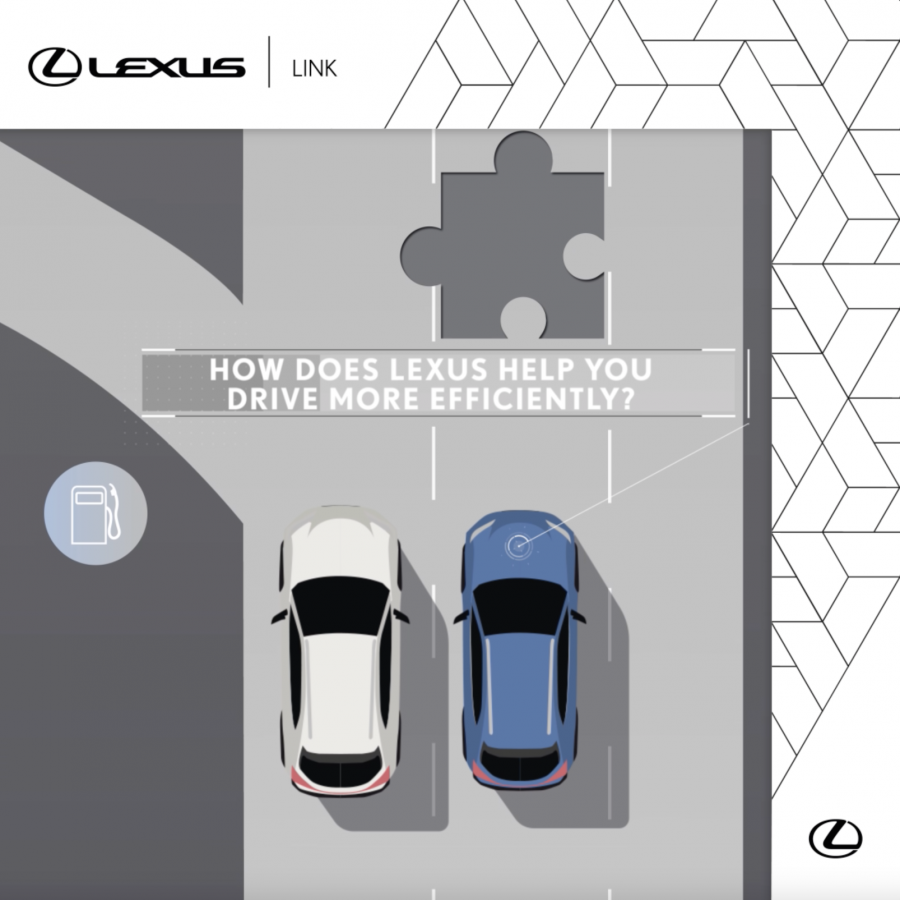 You might be thinking that driving one of the large and extensive range of hybrid Lexus models is no different than driving your old conventional petrol or diesel car, and you'd be right. The hybrid system in Lexus models makes it easy to drive and puts drivers minds at ease when travelling. But many Lexus drivers probably realise that they aren't fully maximising the benefit of owning a hybrid car.
The Lexus Link app can help with this, by offering a unique function called Hybrid Coaching. By using the Hybrid Coaching function, the app will track and monitor data from your journeys, such as time and distance in EV mode. The hybrid driver score is calculated on how your driving behaviour influences the overall energy efficiency of the car, with feedback given on your braking, acceleration and constant speed. The app then collects all this data and gives you a Hybrid Driver Score out of 100. If your score in the 90s, then great, you are fully utilizing the hybrid powertrain of your Lexus. However, if your score isn't quite there yet, then there are helpful pointers to guide you for your next journey based on how you drive.
*Hybrid Coaching is only available for hybrid Lexus models*
3. Lexus Link can help you find your car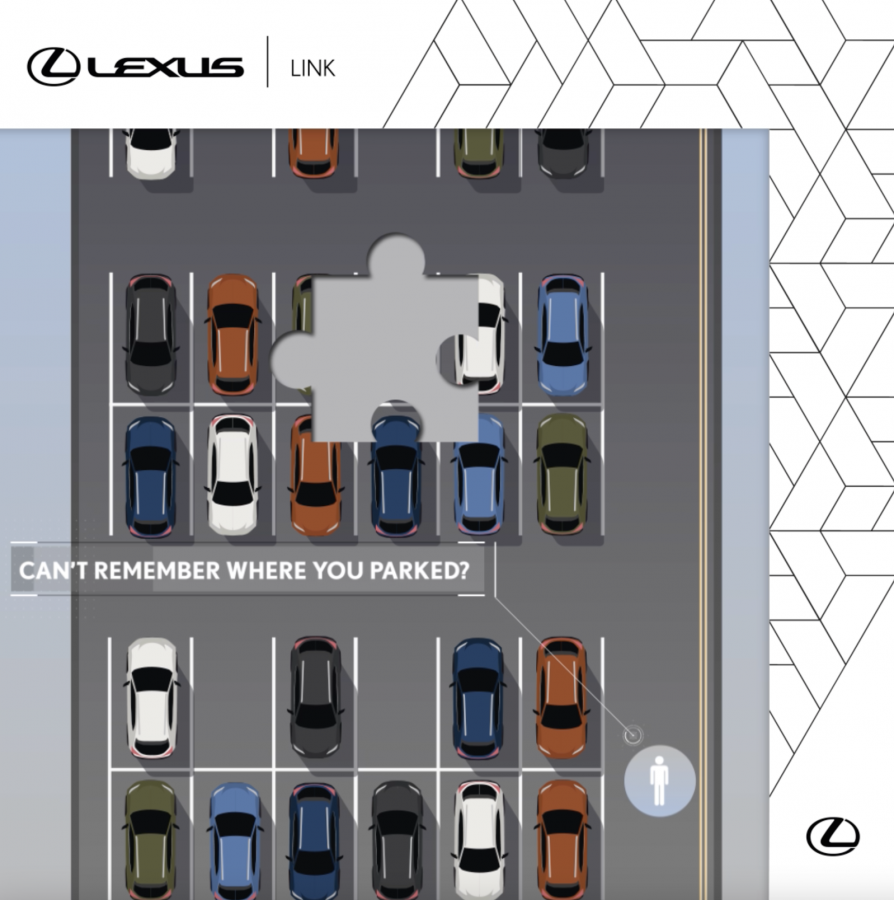 Have you ever come back from the airport or been out all day and can't remember where you parked your car? It can be hard to find your car amongst the sea of other parked cars dotted around and can end up causing unnecessary frustration when all you want to do is drive back home. Luckily, the Lexus Link app has a solution to help avoid this situation occurring in future.
The Find My Car function helps to locate your car at any given time, meaning you no longer need to fret about where you left it. The Lexus Link app can locate your car by remaining connected with your vehicle on the app and then sending the exact location to your phone by sending you directions on how to reach your car.
4. It's the perfect partner for road trips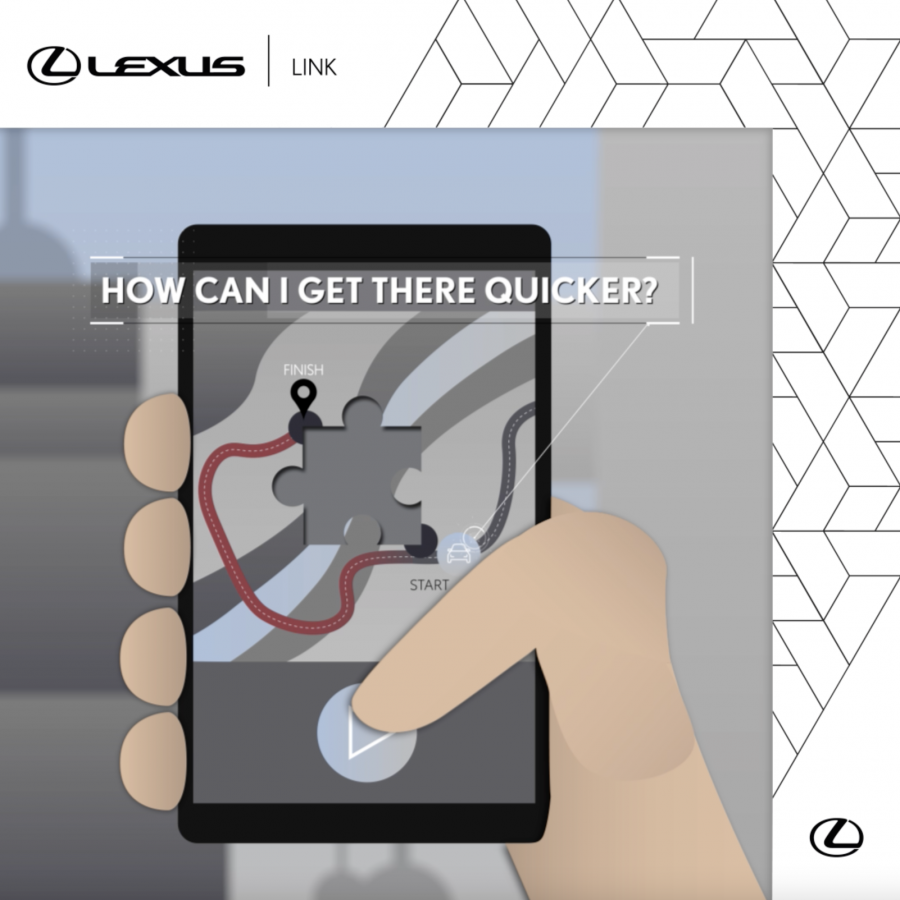 Everyone loves to explore and travel, searching for new destinations or attractions to discover, but this can sometimes be a lengthy process. After finding your desired destination, you must then find directions to said destination and then input those directions into the navigation system of your car. Luckily the Lexus Link app can help with this process.
The Send to Car function on the Lexus Link app allows users to search for places of interest through the app and then sends the directions straight to your Lexus's Sat-Nav via a Bluetooth or Wi-Fi connection. This makes planning new adventures much easier and gives you more time exploring and less time sorting the navigation. Once the directions are in the navigation system of your Lexus, you can save them for future use should you find the perfect quiet cove or picturesque village on your travels.
5. It can guide you to your destination, even after you've left your car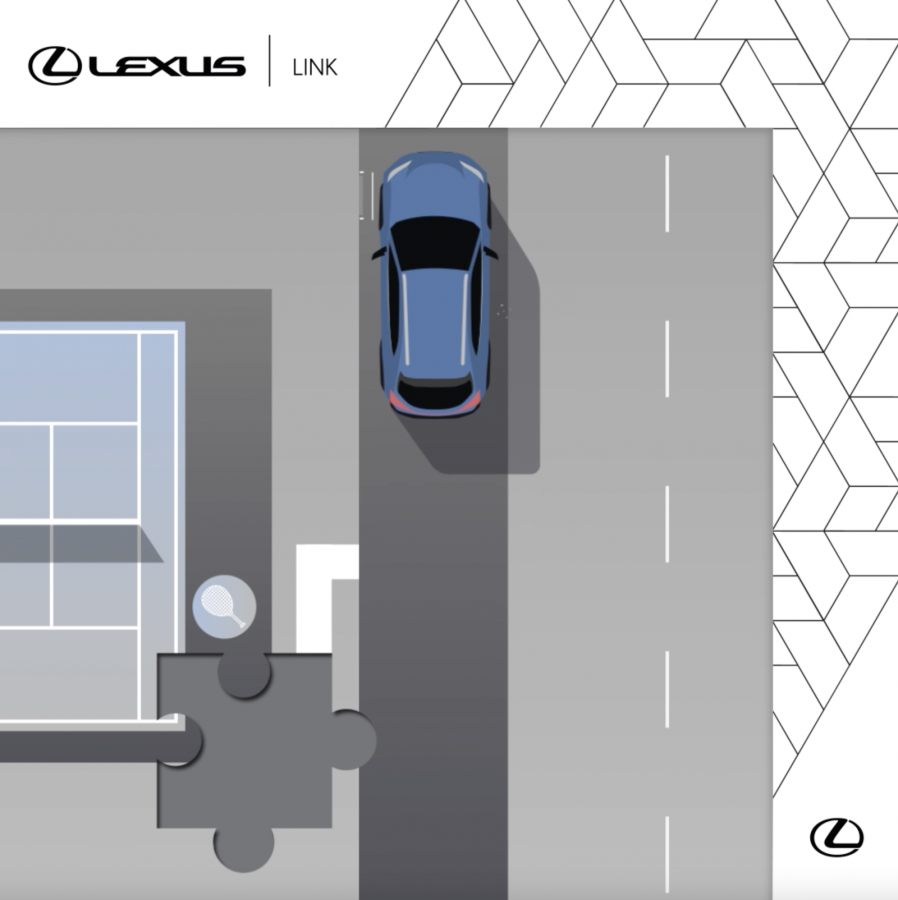 Isn't it annoying when you input a destination into your Sat-Nav, but you find that you cannot directly arrive at your destination due to obstructions, parking restrictions or private roads? This means you must park your Lexus away from your intended destination and try to find the location on foot. Luckily the Lexus Link app can help with this, by using the Last Mile Guidance function.
The Last Mile Guidance function can take you to your destination by transferring the Sat-Nav directions to your phone, via the Lexus Link app. It can guide you to where you have parked your Lexus and offers routes either by foot, or public transport so that you will always end up at your address.
6. Lexus Link can set the temperature just right before you set off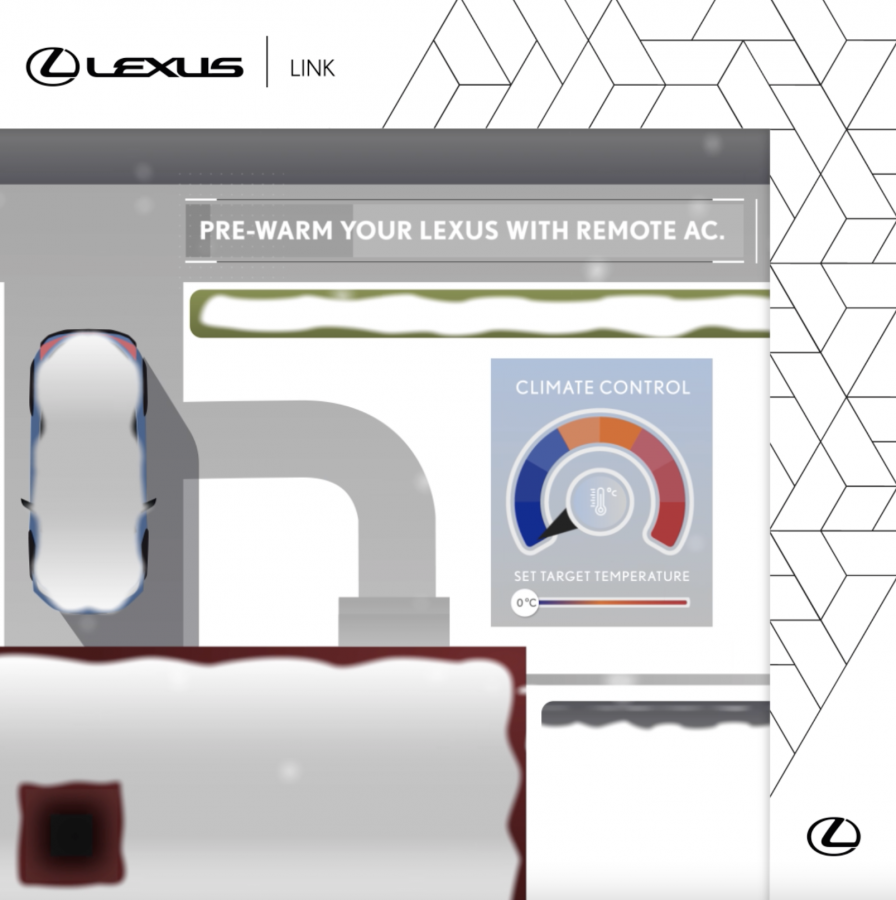 Available for the UX 300e, NX 350h and NX 450h+, the Remote AC function allows for remote control of the heating and air conditioning features of the vehicle, adjustable in 1°C increments. The defrost setting can clear screens and warm the car while the cabin can also be cooled down on hot days. The system will run for up to 20 minutes, so the operation can be synchronised with the time the owner wants to begin their journey.
7. It can allow you to check the range on your electric vehicle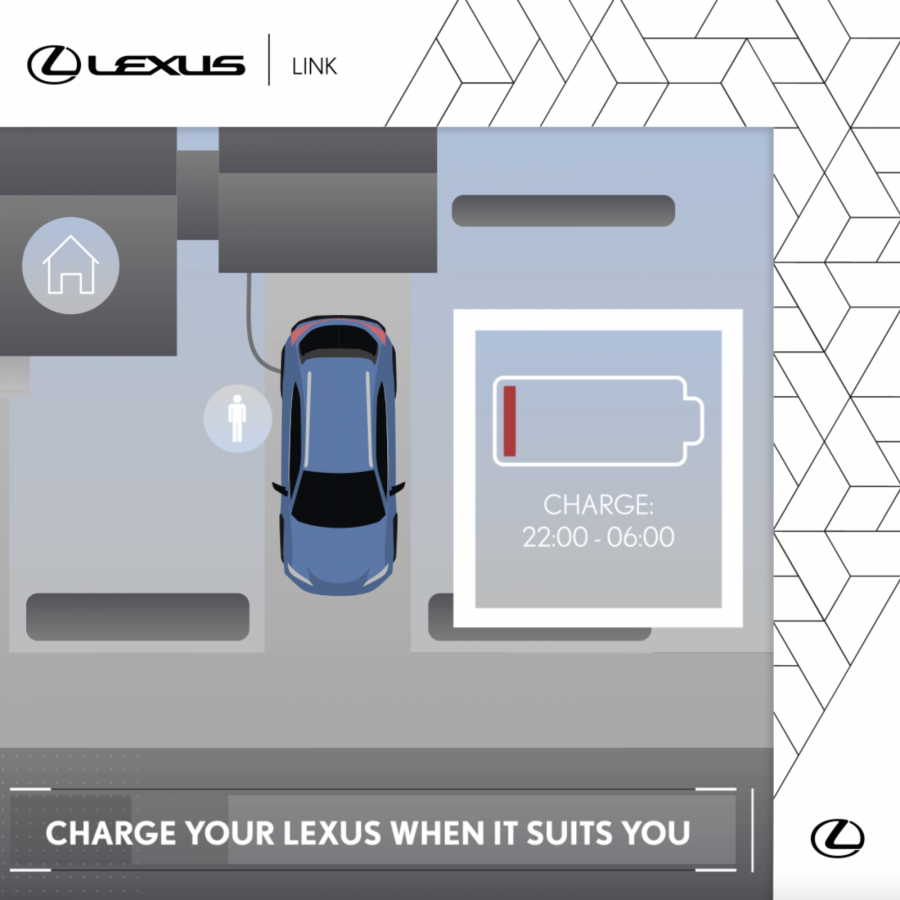 Available for the UX 300e and NX 450h+, the Remote EV Charging function allows users to check their vehicle's charge level or view the driving range, both when the air conditioning is running and switched off. When the car is being charged on AC power at home, the time remaining until completion can be checked remotely. Users can also set a timer to suit their daily routine, to help ensure charging is complete before their planned departure time.
How do I download the Lexus Link app?
Now you have seen how the Lexus Link app can aid you, you will be wanting to get your hands on the app. The Lexus Link app can be downloaded for Android and Apple devices from their respective app stores. Once downloaded, all you need to do is sign up with an email address or create an account and you're away.
Details were correct at the time and date of publication