NHS doctor, Balaji Badrinarayan, bought his low-mileage Lexus NX 300h almost eighteen months ago. You'd be forgiven for thinking the ICU consultant only had plans to nurse his car on gentle commutes to work. Perhaps he'd use his oh-so-refined hybrid for the occasional waft to the supermarket – where obviously he'd park far away from other cars to reduce the chances of his blue paint being chipped by careless car door opening. Maybe sometimes he would take his son to nursery or perhaps his wife to a fancy city centre restaurant.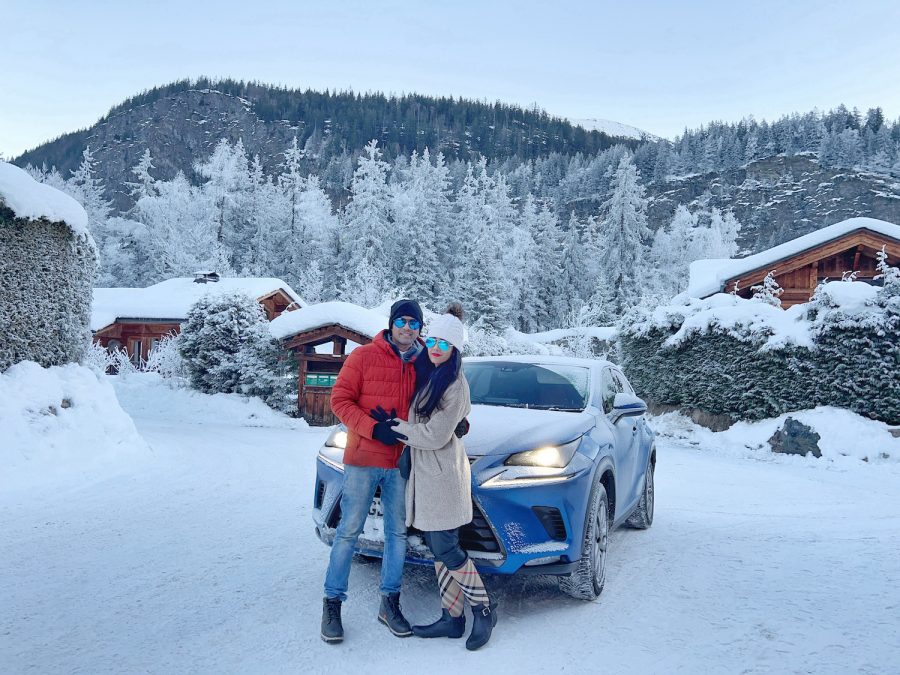 But Balaji's first-ever Lexus was not destined for an easy life in his hands. Before long, a bike rack, roof box, GB sticker – now covered-up with the updated UK version, headlight beam correctors and all-season tyres were fitted. Balaji and his wife Tejashree, both 37-year-olds, like to travel. They like to travel a lot!
Since picking it up from the Lexus dealership in Leicester, the NX has clocked-up 28,000 miles travelling the length and breadth of Europe and the UK. "I've owned other premium brands before but they're not so reliable these days.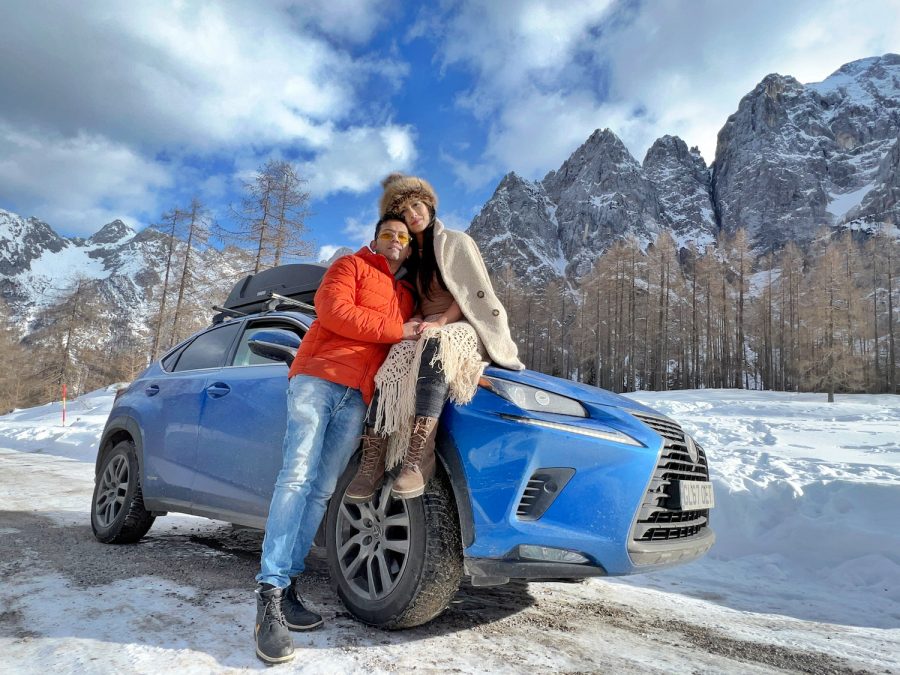 "Reliability is everything. We go to a lot of odd places. Not serious off-road places but to places, where, at times, we wouldn't want to break down.
"We've just returned from a fantastic 21-day, 3,200-mile holiday to Austria and Slovenia – across five countries. Road trips are the best way to explore new places and in these times the safest as well.
"We drove through the stunning Black Forest region in Germany. I'd fitted winter certified tyres but we did manage to get stuck in the middle of the forest in snow and had to use snow chains for the first time. I had practised putting on the snow chains at home but it is much more difficult when putting them to use in reality, especially in -5C.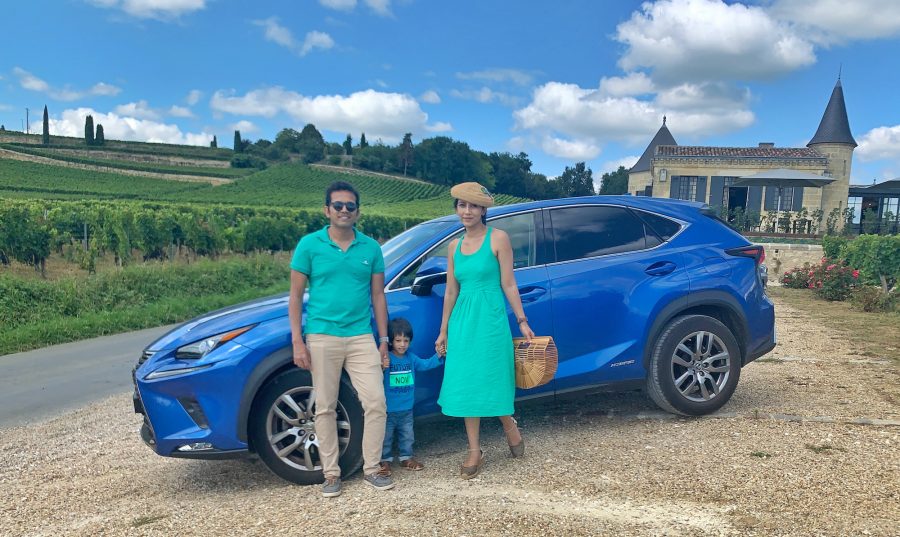 "Austria in winter is breathtaking, it truly is a winter wonderland. And Slovenia was a pleasant surprise – raw, unspoilt natural beauty with picturesque landscapes. We made it up the Vršič Pass, one of the most difficult mountain passes in Europe with over 50 hairpin bends and sharp downturns. It is usually closed between November and March in view of avalanche risk but we were lucky to drive through it. It is an absolute driver's delight." said Balaji.
The couple live in Sutton Coldfield, in the West Midlands with their three-year-old son, Ivaan. They have also taken the NX on trips to Devon, Northern Ireland – where they drove it on the beach – Luxembourg, France, Scotland and Wales. Tejashree, also a doctor is a keen blogger and Instagrammer. She uses their road-trip locations as backdrops for her Instagram photographs – often posing with the car too. https://www.instagram.com/tejashree_balaji/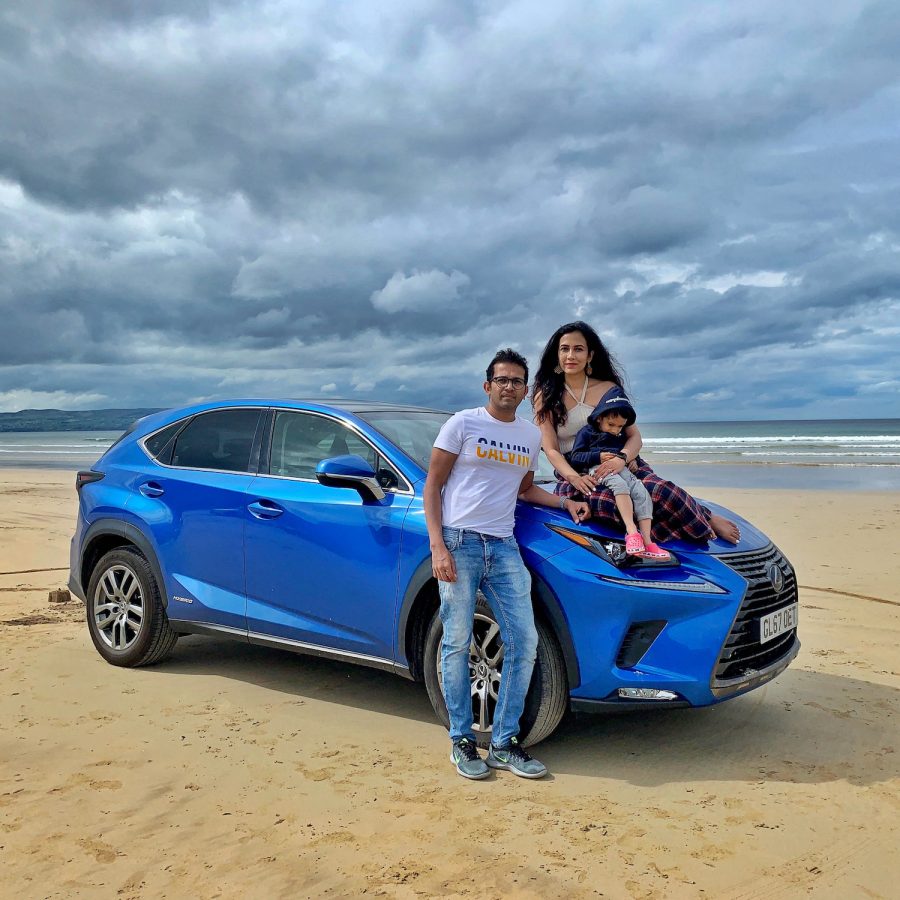 "This is just the start" – added Bajaji, "Driving the car has been a good experience so far. I'll probably keep it for five years, but in that time I'm hoping to drive it to South Africa and maybe to India too. But with lots more places in between. We're making memories that will last a lifetime".