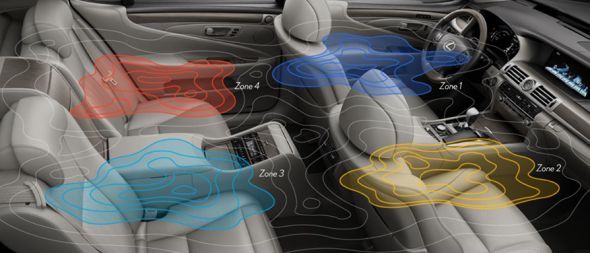 Among the plethora of on-board technology fitted to the flagship Lexus LS is an innovative cabin temperature system called Lexus Climate Concierge.
Climate Concierge combines the benefits of the multi-zone automatic climate control found in the LS 460 with automatic seat heating and cooling functions and an automated steering wheel heater. It's a world-first system, and standard on the LS 600h L Premier.
Climate Concierge consists of an independent control system, divided into four zones, that has been designed to ensure passengers experience optimal thermal comfort at all times. The cabin temperature is controlled via contact points – the seats and steering wheel.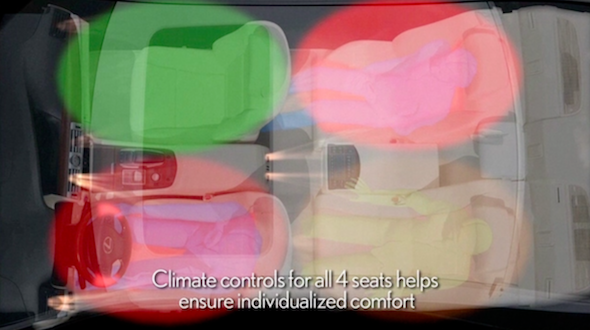 In cold weather, and before the air conditioning heating has reached optimal efficiency, the steering wheel heater and individual seat heaters engage to quickly warm up occupants. Once the rapid seat heating has reached a comfortable temperature, the elements reduce temperature automatically before being switched off.
On hot days, the reverse occurs, with a rapid cooling function controlling seat temperature before the air conditioning takes over. From here on, the system automatically monitors the temperature in each of the four occupant zones and makes adjustments where necessary. For instance, if a rear passenger seat becomes too cool, the seat heater will re-engage.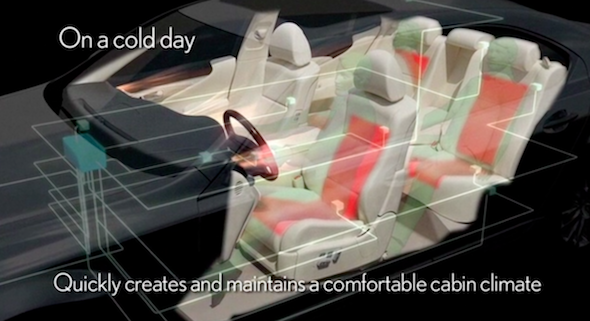 Climate Concierge uses up to 13 sensors, managed by a central ECU. As part of the rear seat upgrade package, a clever roof-mounted infra-red matrix sensor measures climatic conditions throughout the cabin. By measuring the surface temperature of rear-seat passengers, the system is able to assess their individual needs and then make adjustments to the air conditioning's performance in the two independent rear zones. A suite of 20 individual outlets distribute warm or cool air through the cabin.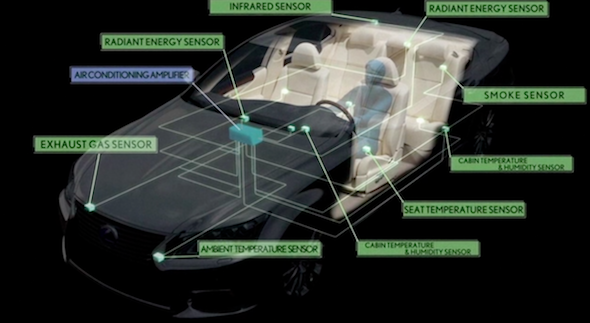 Rounding off Climate Concierge is a heat exchanger with integrated positive temperature coefficient heating elements. These elements warm the front cabin area in the quickest possible time after vehicle start-up. The air conditioning takes over once the engine has reached a high enough temperature to supply heating.
At launch in 2012, we put the Climate Concierge to the test by successfully growing 50 orchids in an LS. The system's ability to continually regulate cabin temperature between contact points allowed the notoriously difficult-to-grow plants to thrive. Watch a video of the orchids growing here.
To find out more about the Lexus LS, and to arrange a test drive, visit the dedicated section of the Lexus UK website.