Our fans and followers are used to seeing Lexus vehicles in all sorts of different colours and locations. But, at an exhibition hosted by INTERSECT Tokyo, two strikingly different miniature versions of Lexus vehicles made an appearance.
In 2014, in collaboration with fashion magazine WWD JAPAN, two Japanese fashion designers each designed a car based on their own interpretation of Lexus' cutting edge and refined brand identity.
Lexus RX by ANREALAGE
ANREALAGE Co.Ltd.'s Kunihiko Morinaga designed an RX called Low resolution Lexus. Despite its heavily pixelated appearance, the miniature vehicle is still unmistakably a Lexus RX.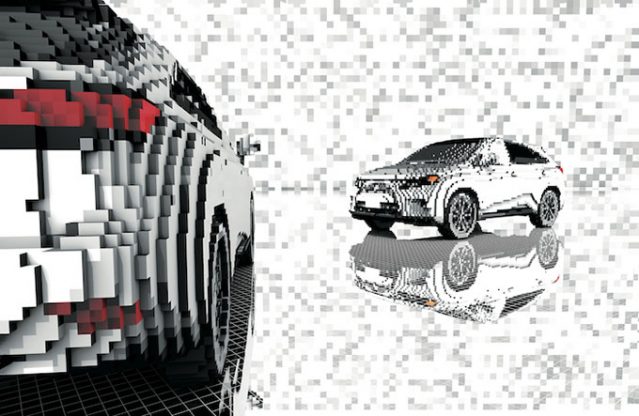 Lexus CT by SOMARTA
SOMARTA's Tamae Hirokawa created a CT called Donning Lexus. The CT's appearance is dramatically altered, with a nod to the designer's fashion heritage through the dress-like structure of the model.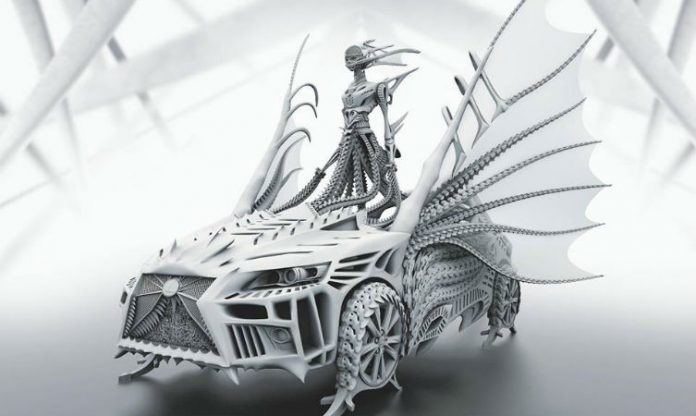 Both miniature cars combining Lexus design features and each designer's unique traits were exhibited at INTERSECT Tokyo.
Read more: Lexus INTERSECT opens in Tokyo
Read more: LFA Roadster dazzles under bank of LEDs at Lexus INTERSECT Tokyo