The LFA was a watershed car for Lexus. Designed to provide the ultimate driving experience, its global debut marked the spectacular arrival of a new flagship for the 'F' portfolio of Lexus performance models. More than that, it singlehandedly created new boundaries, not only for Lexus as a manufacturer but in redefining the Japanese supercar for the 21st Century.
Scroll down to enjoy a chronological LFA timeline detailing major chapters in our supercar's life, from conception and evolution to its production.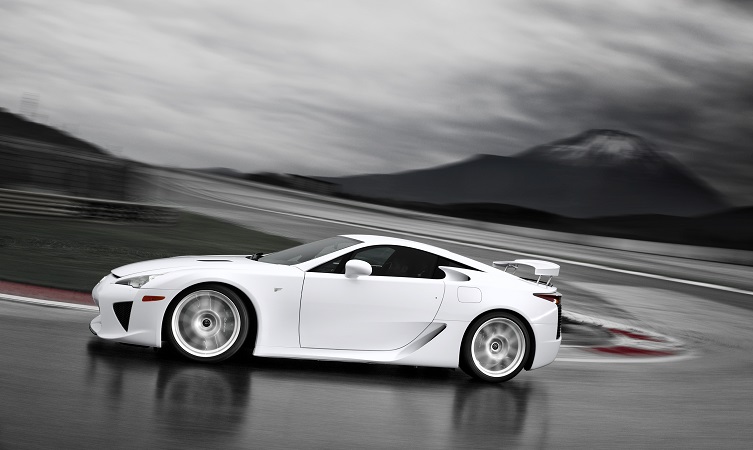 Lexus LFA timeline: January 2000
The LFA programme begins in early 2000, initially as a relatively straightforward research and development project by parent company Toyota Motor Corporation (TMC). Soon afterwards, Lexus chief engineer Haruhiko Tanahashi (below) was appointed as project leader and it was transformed into a bespoke Lexus development programme. Working from a blank canvas and with no immediate constraints, Tanahashi and his team were allowed to pursue new technologies, materials and processes with the aim of creating a thoroughbred supercar.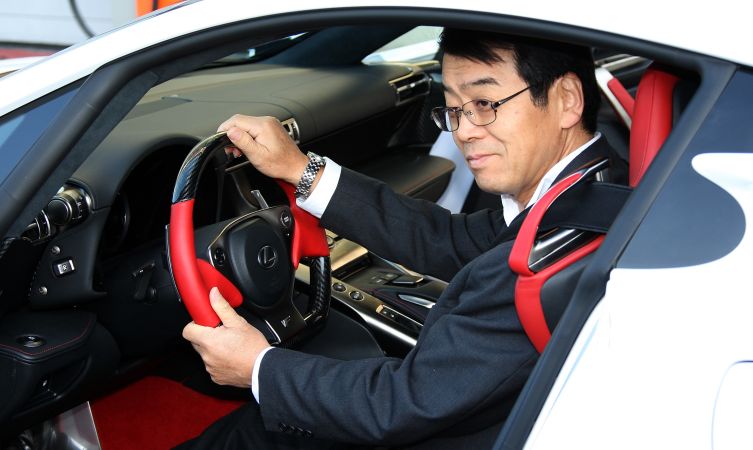 January 2001
Tanahashi enlisted TMC's highly experienced master driver Hiromu Naruse (below) to help outline the qualities and must-have features for the future supercar. Together, they created an exhaustive list of 500 key assets, encompassing everything from suspension settings to the shape of the steering wheel. Development of the LFA's V10 engine began within a year of Tanahashi's arrival.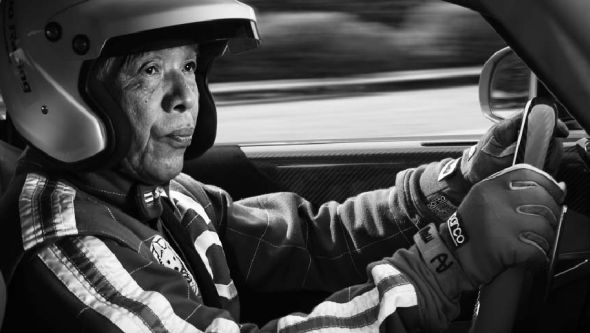 January 2002
Naruse recommended that Tanahashi recruit a third member into the LFA team, somebody who was passionate about business and engineering but one who could also help influence the decisions of top management. That person was Naruse's star pupil and heir to the TMC empire, Akio Toyoda (below left, with Naruse). With Toyoda's help, the board eventually agreed to green light the team's proposals.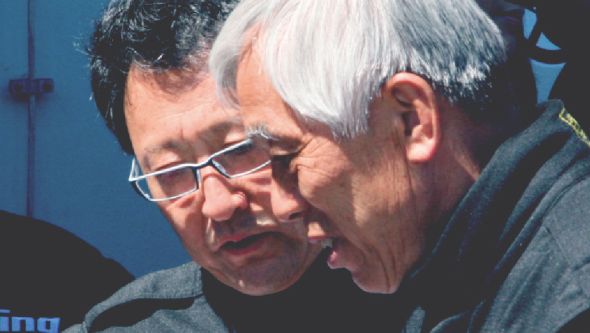 June 2003 and October 2004
The first LFA prototype was completed in June 2003 and Tanahashi always ensured that Toyoda was the first driver to experience each iteration. Sixteen months later a heavily disguised LFA prototype lapped the Nürburgring Nordschleife circuit for the first time.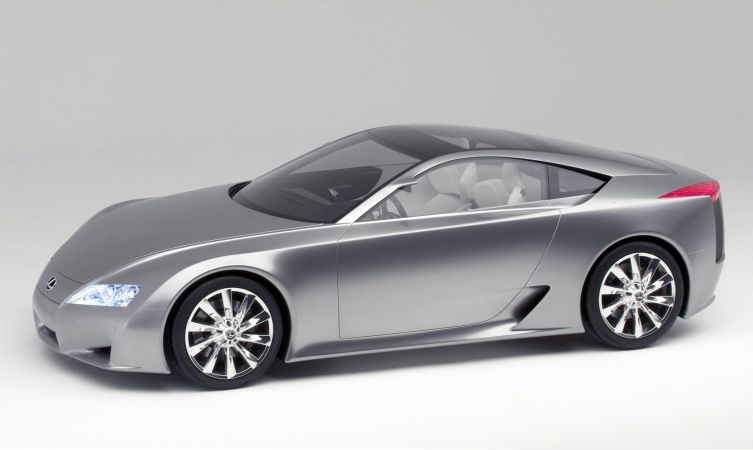 January 2005
Lexus pulled the wraps off the first design study at the Detroit motor show. Described as the LF-A sports car concept (above), this hand-built machine adopted primarily aluminium construction. Its sheet-aluminium body covered a chassis made of an all-new technology of aluminium extrusions and castings held together by welds, rivets and bonding adhesive. Broad performance and powertrain specification were also revealed in that it would feature a V10 engine displacing less than five litres and power it to a top speed in the region of 200 miles per hour.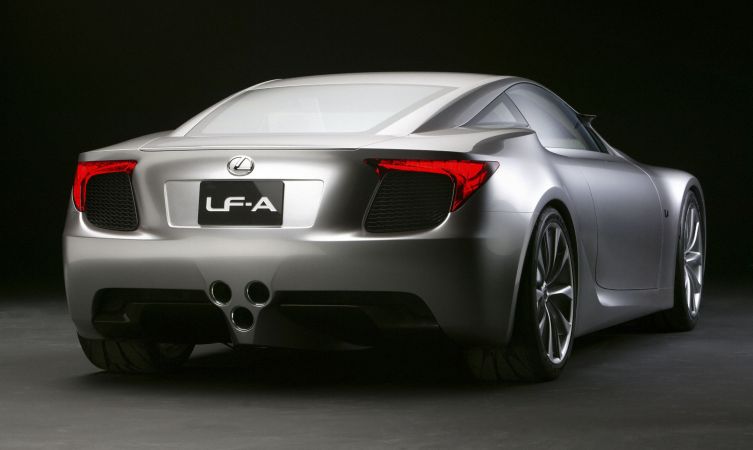 January 2007
Whereas the first LF-A was purely conceptual, overwhelmingly positive response from the press and public alike prompted Lexus to conduct even more serious engineering analysis. As a result, this second concept (above and below) revealed at the Detroit show two years later was much more production focussed. It was now obviously configured with a mid-mounted engine and offered improved aerodynamics, an authentic interior, and F marque emblems.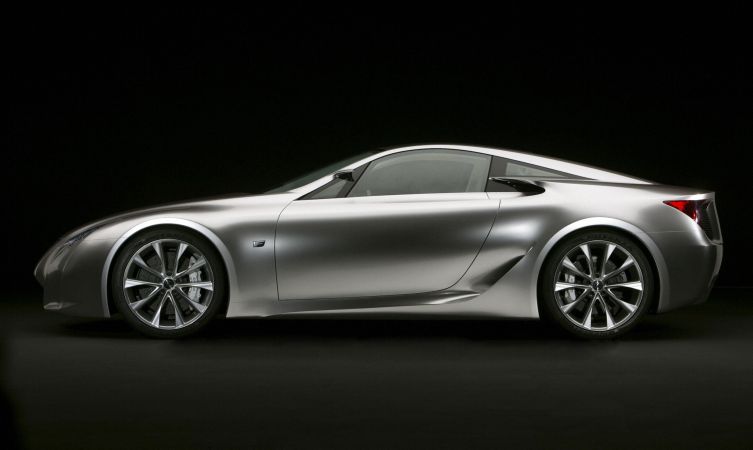 What wasn't revealed until later, however, was that the slightly larger measurements and complex styling came as a direct result of a staggering change in tactics – the switch from aluminium to carbon fibre reinforced plastic (CFRP) construction. Although the technology to produce a vehicle in this new material did not yet exist within Lexus, it would reduce overall mass by 100kg and, more critically, stiffen the body by a significant margin.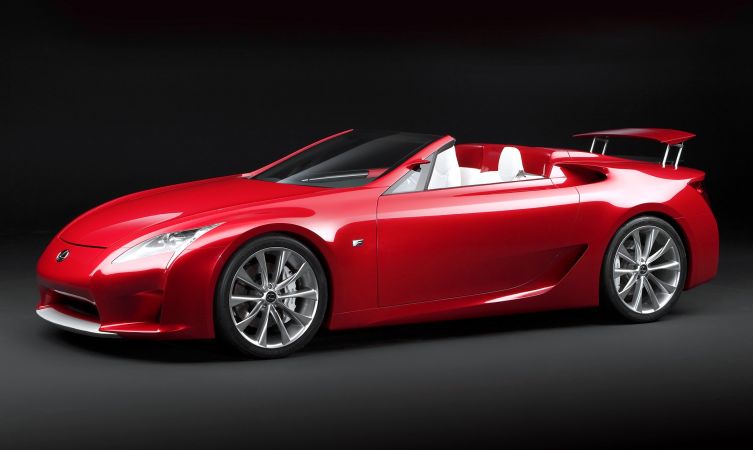 January 2008
The Lexus LF-A Roadster concept (above) was unveiled at the Detroit motor show as the third and final iteration of the LF-A series. More a rolling demonstration of how adaptable the strong yet lightweight CFRP body was – even without the benefit of a roof to connect both sides – the Roadster never made it past the show circuit. Nevertheless, it did debut what would become the production model's speed adaptive rear wing.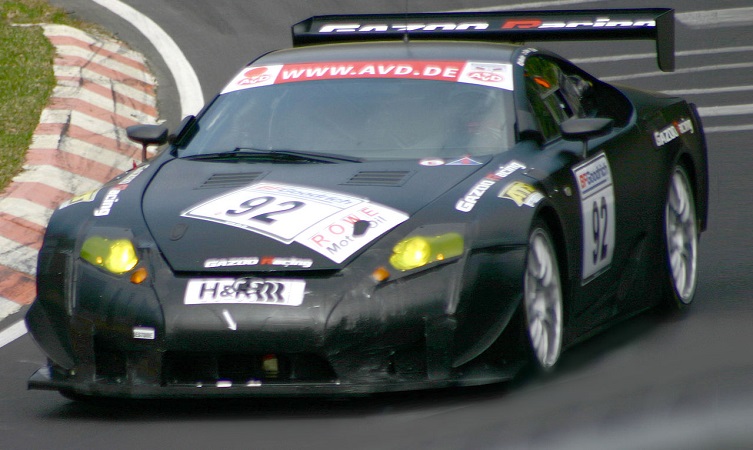 May 2008 / 2009 / 2010 / June 2011
Under the stewardship of Akio Toyoda, the LFA project's inside man and soon-to-be TMC president, Lexus entered the LFA four times in the punishing 24 Hours of Nürburgring race. This spanned consecutive years in 2008 (in image above) and 2009 with the car still in prototype form, and then in production form in 2010 and 2011. The objective was simple – to push the LFA as hard as possible under the most testing of conditions. Toyoda-san himself joined the race team in May 2009, offering a clear indication of his enthusiasm and confidence in the car and the development team behind it.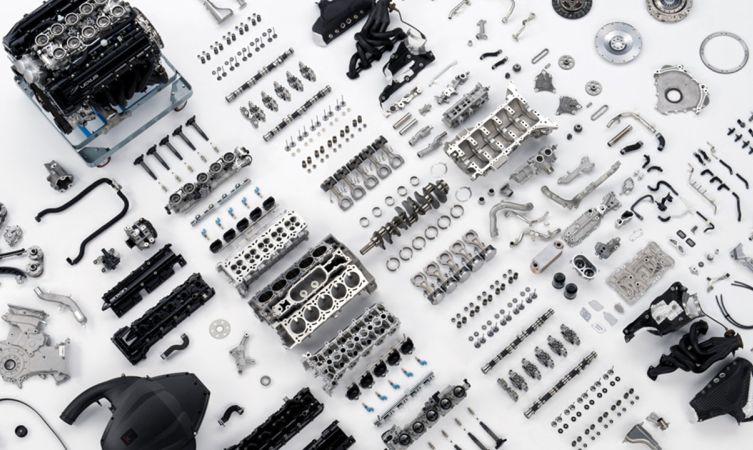 LFA timeline: October 2009
During the press briefing on the eve of the Tokyo Motor Show, Lexus announced the full specifications and official launch of the Lexus LFA supercar but revealed that production would commence in late 2010 and be limited to 500 units. Every car would be hand-built at the high-tech Motomachi plant, with each V10 engine (above) being assembled and signed-off by a single engineer as testament to the LFA's bespoke nature. Cars would roll out at a maximum rate of 20 per month to ensure peerless build quality and attention to detail.
March 2010
It is frequently thought that the super-limited LFA Nürburgring edition (above) came as a result of Gazoo Racing's class-winning outing at the 24 Hours of Nürburgring race in 2010. However, the announcement and reveal of this very special edition predated the race by approximately two months. The car was, in fact, a planned, further development of the LFA project, directly inspired by the race car and spearheaded by team coach Hiromu Naruse. Sadly, however, the project become something of a posthumous commemoration of Naruse's talent, as he was tragically killed in a road traffic accident just outside the Nürburgring in June 2010.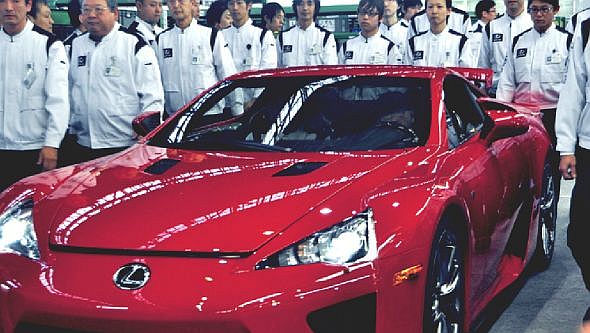 LFA timeline: December 2010
The first Lexus LFA rolls off the production line at the Motomachi plant in a special ceremony (above) attended by Akio Toyoda, Lexus brand ambassador Riyo Mori (Miss Universe 2007) and 150 team members from the development and manufacturing divisions.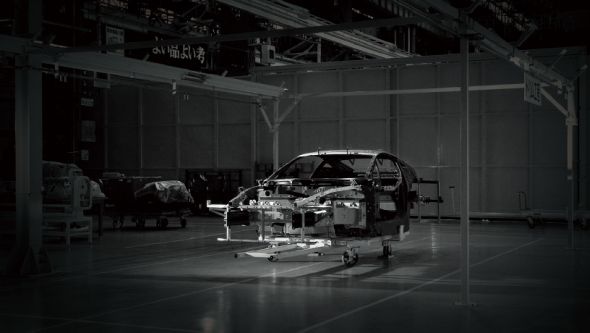 Each car was built to order and given a plaque engraved with its production number, while the configuration possibilities were so vast (allegedly 30 billion) it is said that no two cars were ever alike. This is why Lexus retains a 3,500-page reference document for each vehicle, which records the exact specification and production details in case of future enquiries.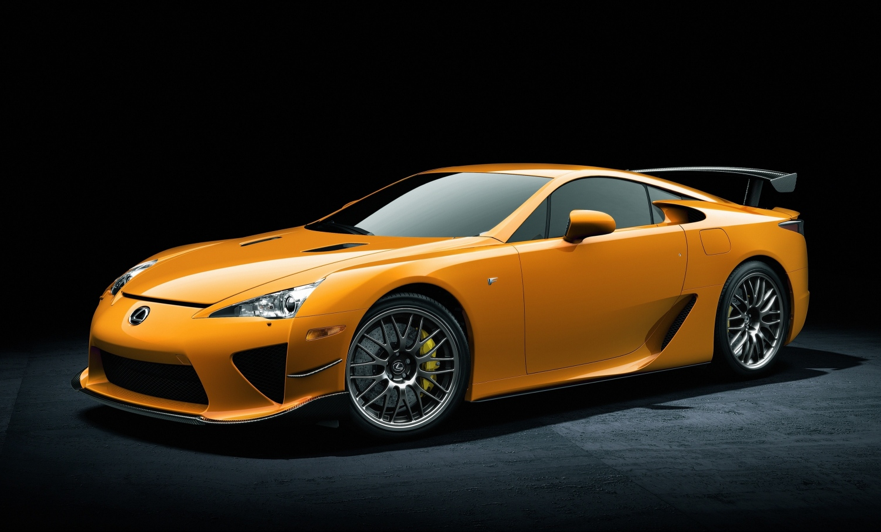 March 2011
The exclusive Lexus LFA Nürburgring Package was shown in public for the first time at the Geneva motor show. Strictly limited to just 50 examples, the optional package provided additional aerodynamic features and technical revisions to improve handling and downforce. Engine output was increased to 562bhp, primarily to overcome the model's additional aerodynamic drag, while gear changes through the six-speed sequential transmission were speeded up.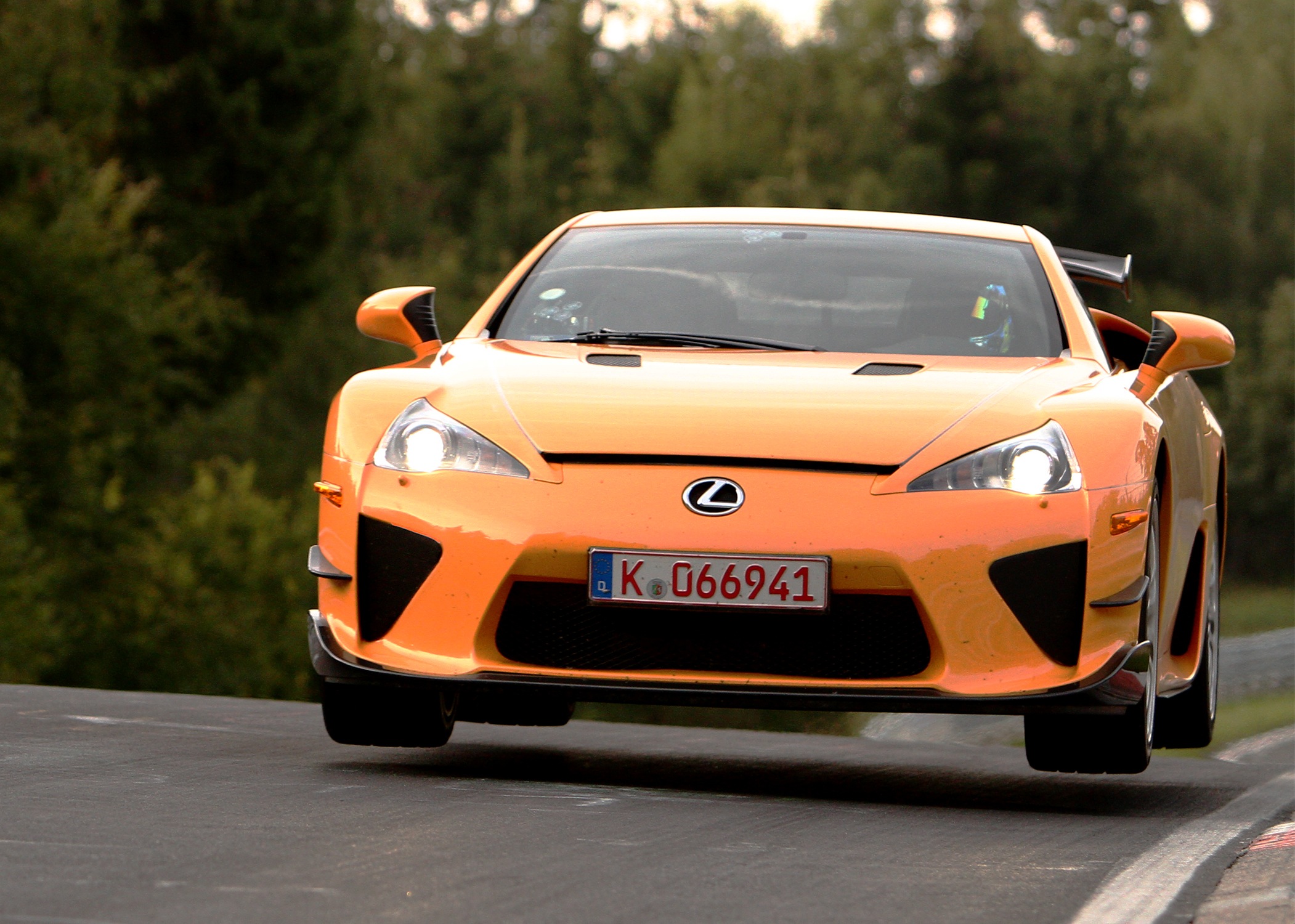 August 2011
Almost seven years after the first LFA prototype lapped the Nürburgring Nordschleife, LFA test driver and professional racer Akira Iida recorded a lap time of 7:14.64 in a fully road-legal LFA Nürburgring Package, running on standard specification Bridgestone Potenza RE070 tyres. At the time, that represented the fastest lap of any production car.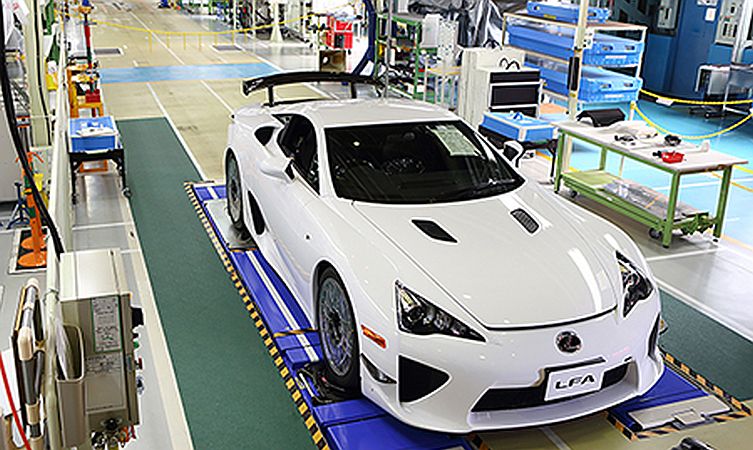 December 2012
The final Lexus LFA, this white Nürburgring Package model pictured above, rolled off the production line at Motomachi on 14 December, exactly two years after production started. As he watched it leave the plant, no doubt with a tear welling in his eye, chief engineer Tanahashi commented: "I've lived and breathed supercars for the past decade. Specifically one supercar, the LFA. Very few people have the opportunity to create a world-class supercar from a blank sheet of paper."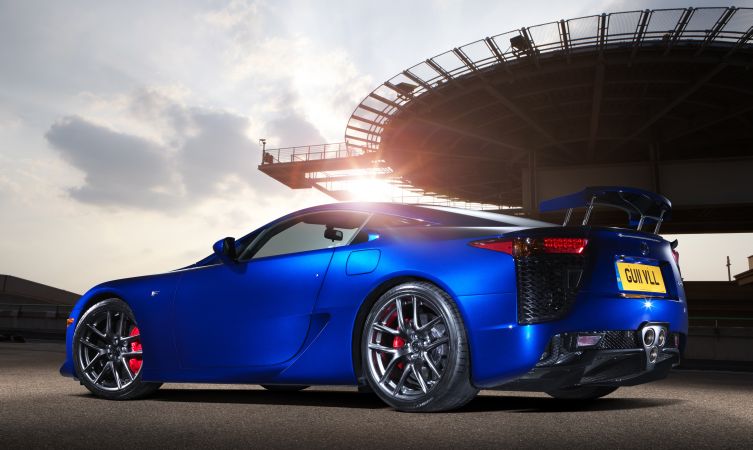 LFA timeline: legacy
Production may have concluded in December 2012 but the LFA's legacy lives on. Its DNA has been passed on in one way or another to every subsequent Lexus. Perhaps more importantly, its success changed perceptions of Lexus inside and outside the company. "I intended to build a supercar that would take the driver to this state through the unity of its parts – the engine's sound, its feel when revving, its handling and stability." And what state was that, we wanted to know? "I wanted to create a state of euphoria," he replied.
Learn more: Untold history of the Lexus LFA