Lexus is celebrating success after a class win for the LFA sports car at the 2012 Nurburgring N24 in Germany.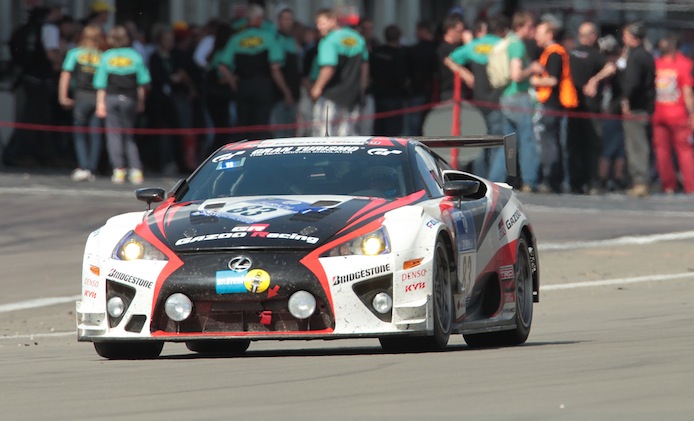 The Lexus LFA made its fourth appearance at the 2012 ADAC 24 Hours Nürburgring in the high-performance SP8 class, and follows an impressive season of racing to date.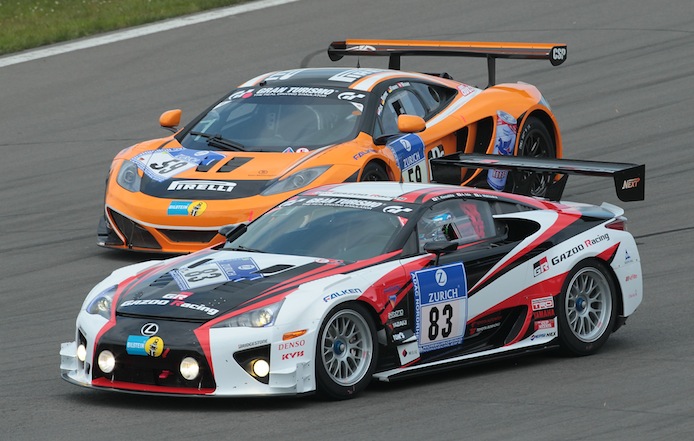 The GAZOO Racing prepared Lexus LFA took the win in it's class, completing 147 laps.
After surviving a few minor incidents, and posting a quickest lap time of 8:44.636, the GAZOO Racing LFA ran reliably and consistently throughout the race, and was placed 15th in the overall standings.
The result was GAZOO Racings best finish with the LFAs previous best of 18th overall.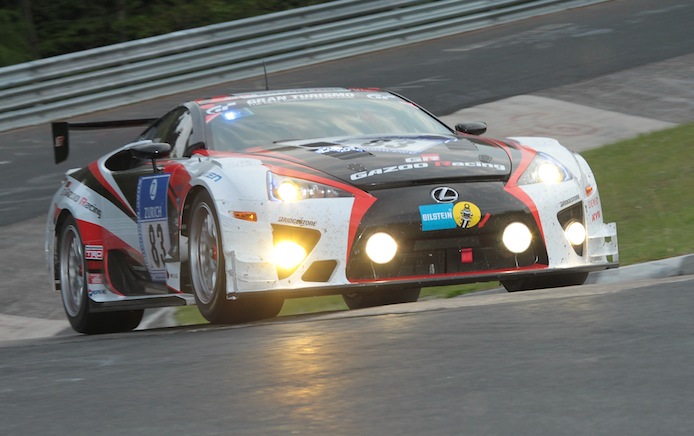 The LFA has been available for the past two years in Europe and the first European ownered Nürburgring packaged LFA was recently delivered to the UK. The continued improvements of the car's fourth 24-hour races bodes well for the future racing activity of small teams and individuals alike.
The next chance LFA fans will have to see the Gazoo Racing car in action will be at the Goodwood Festival of Speed on June 29th.
Toyota also celebrated a strong result, with the two GAZOO Racing Toyota GT86s taking 1st and 3rd place in the close-to-production' V3 class.