A British customer is the first in Europe to take delivery of the Lexus LFA Nürburgring Package, one of only 50 examples that will be available worldwide.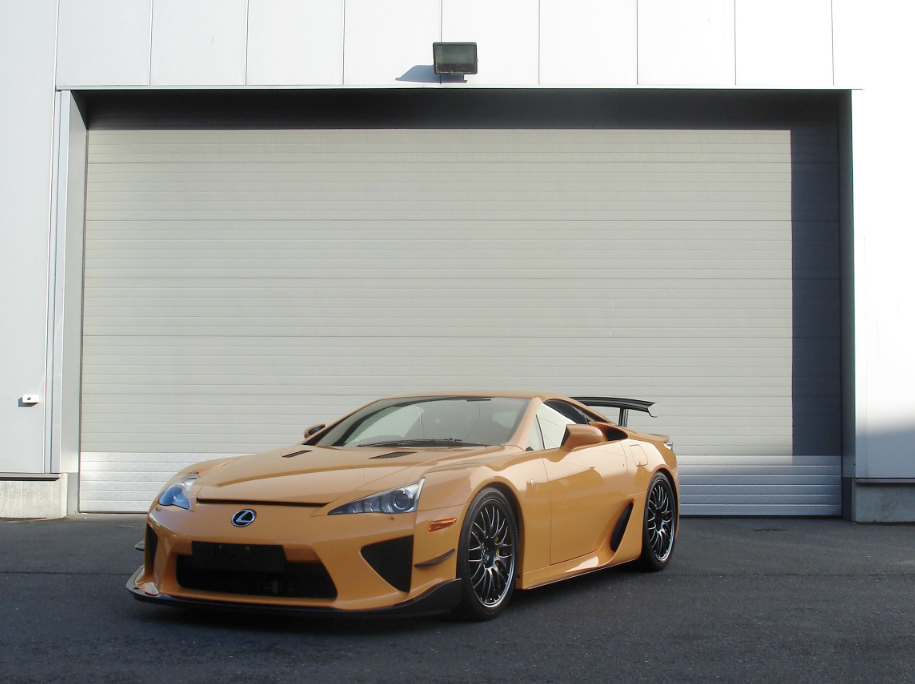 Finished in orange with a black interior, the supercar's exclusivity is matched by its track-focused performance and Lexus hand-crafted quality.
The Nürburgring Package adds a number of elements that increase downforce for sharper circuit performance, without compromising out-and-out speed. These include a CFRP front spoiler and special mesh-type wheels with dedicated, high-grip tyres.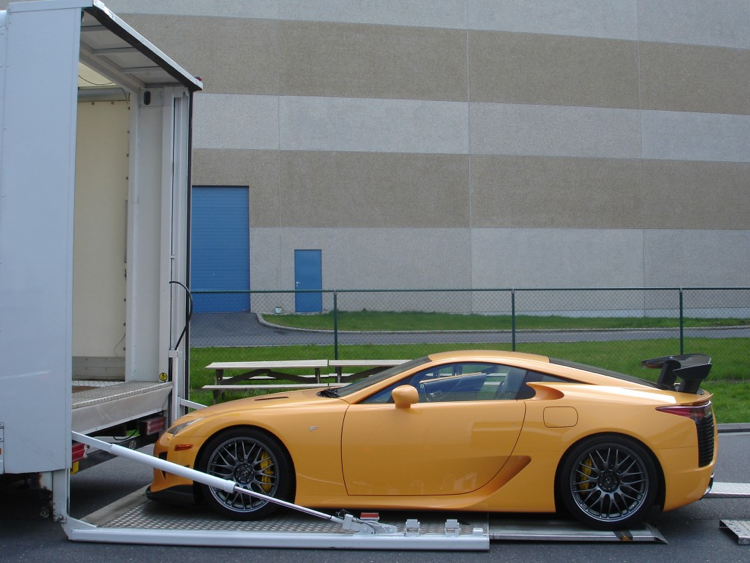 Maximum power from the LFA's 4.8-litre V10 engine has been increased from 552 to 562bhp (411 to 420kW), maintaining the car's 3.7-second nought to 62mph acceleration time and 202mph top speed.
The news comes hot on the heels of this week's exciting announcement that Gazoo Racing will be taking a race-spec LFA to the Nürburgring 24 Hours endurance race later this year – click here to find out more and see the supercar in its new livery.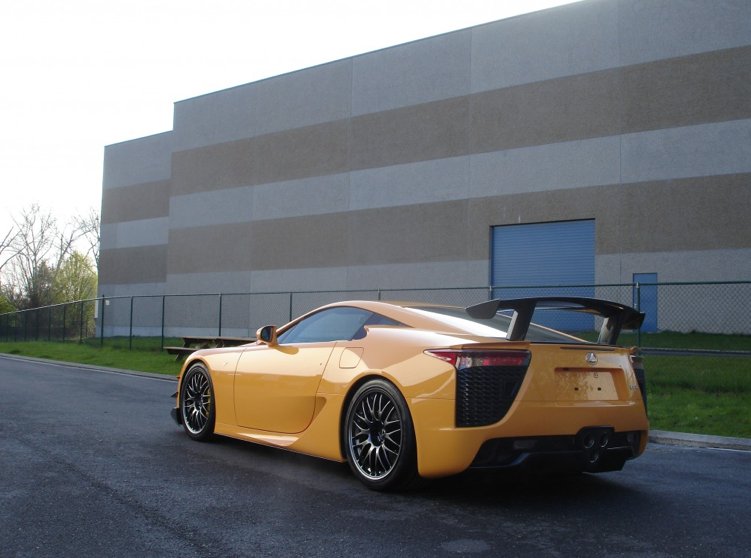 One of Gazoo Racing's drivers, Akira Iida, lapped the Nürburgring Nordschleife in record time in a LFA Nürburgring Package last year. Hitting a time of 7:14.64, the car broke the record for the fastest lap time for a production car in August 2011 – to see a video of the lap, click here.
What do you think of this limited edition LFA? Are you one of the first to spot it out on the road? Let us know in the comments section below or on Facebook and Twitter.
Looking for more LFA images, including the Gazoo Racing cars and Nürburgring Package? Visit our online photo gallery.