We have seen the seemingly impossible become possible and examined the science behind the technology. Now in this final Lexus Hoverboard video from our Amazing In Motion series, we speak to the new-age Marty McFly, professional skateboarder Ross McGouran, about what it feels like to ride on air.
What comes across in the video is that the experience of gliding along on a hoverboard is very different to riding a skateboard. It was almost as if 27-year-old Ross had to learn the art again from scratch, although his history of being able to master a broad variety of skateboarding disciplines made him virtually unbeatable in competition.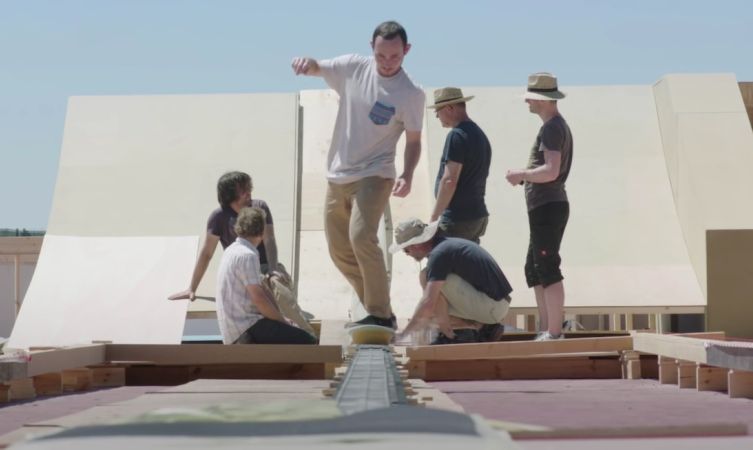 As well as producing no friction or sound in use, the rounded shape of the magnetic field levitating the Lexus Hoverboard offers little in the way of lateral stability. Ross describes the riding experience as similar to a '50-50 grind' on a tubular rail, which, for those unfamiliar with skateboarder parlance, is also akin to balancing on a tightrope.
And if that wasn't strange enough, the action of jumping from air to air without ever touching the ground is a Peter Pan experience that must have helped Ross recollect the sense of freedom and movement he first felt when climbing onto a skateboard at the age of seven.
"It's hard to describe how it feels," Ross muses on his time with the Lexus Hoverboard, "but it's fun and challenging. For a skateboader it's the best thing ever."
For more on the Lexus Hoverboard project, see the posts below. And if you would like to join in the conversation on social media, please use the #LexusHover hashtag.
See also:
Lexus Hoverboard video revealed!
Lexus Hoverboard: Motivation and evolution
Lexus Hoverboard: The documentary
Lexus Hoverboard testing
Lexus Hoverboard: The science