Last autumn, Lexus joined forces with acclaimed fashion designer Harris Reed to reimagine one of the most famous features of classic fantasy cinema, Dorothy's ruby red slippers from The Wizard of Oz.
Harris, renowned for designs which challenge expectations, took the magical shoes as inspiration for a unique set of wheels for the all-new RX luxury SUV, Ruby Red Rims.
That successful collaboration presented an opportunity for Lexus to support Harris at his London Fashion Week show at Tate Modern this month. Harris, together with some of his London Fashion Week designs and a VIP guest, was chauffeured to the Tate Modern in style and comfort in the all-new Lexus RX.
Tell us about yourself. Where are you from?
My name is Harris Reed, I'm a gender-fluid fashion designer. I'm half English, half American. Originally born in Los Angeles, I went to Central Saint Martins [arts and design college] for five years, so I feel like a child from all over the place – living in Seattle, living in Oregon, then living in London which has been my home from the past eight years and my favourite place.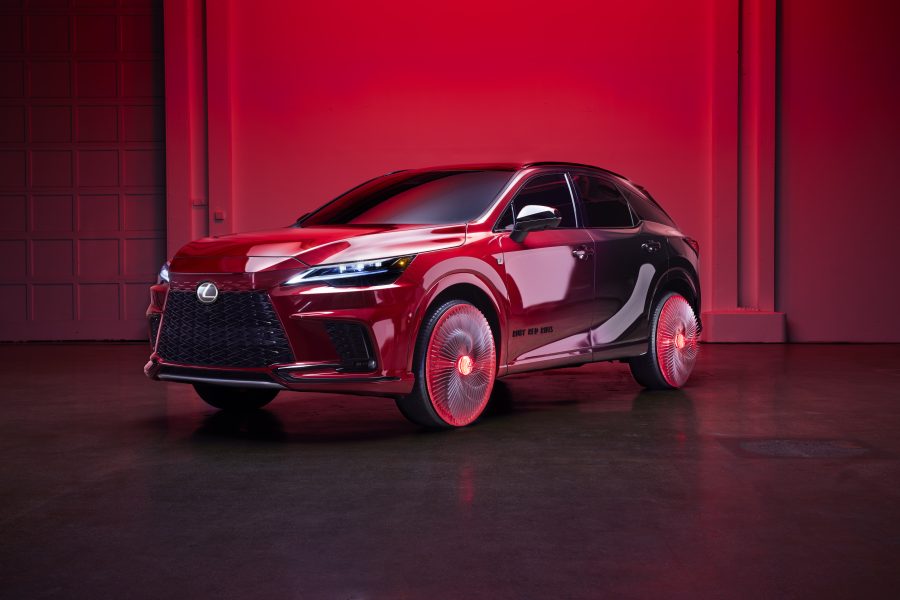 Harris Reed x Lexus: How does Lexus reflect your values as a designer?
It's all about being innovative and forward-thinking and it's about rule-breaking. I think this sits side by side with exactly who I am and what my brand and me as a designer stands for.
How did you get into fashion design?
It was an organic process of me loving the way that fashion transports the wearer into a different world and into a different space. Fashion really allows one to play with their own gender and identity in a way that feels very limitless and very freeing, in a world which I feel doesn't often provide that freedom.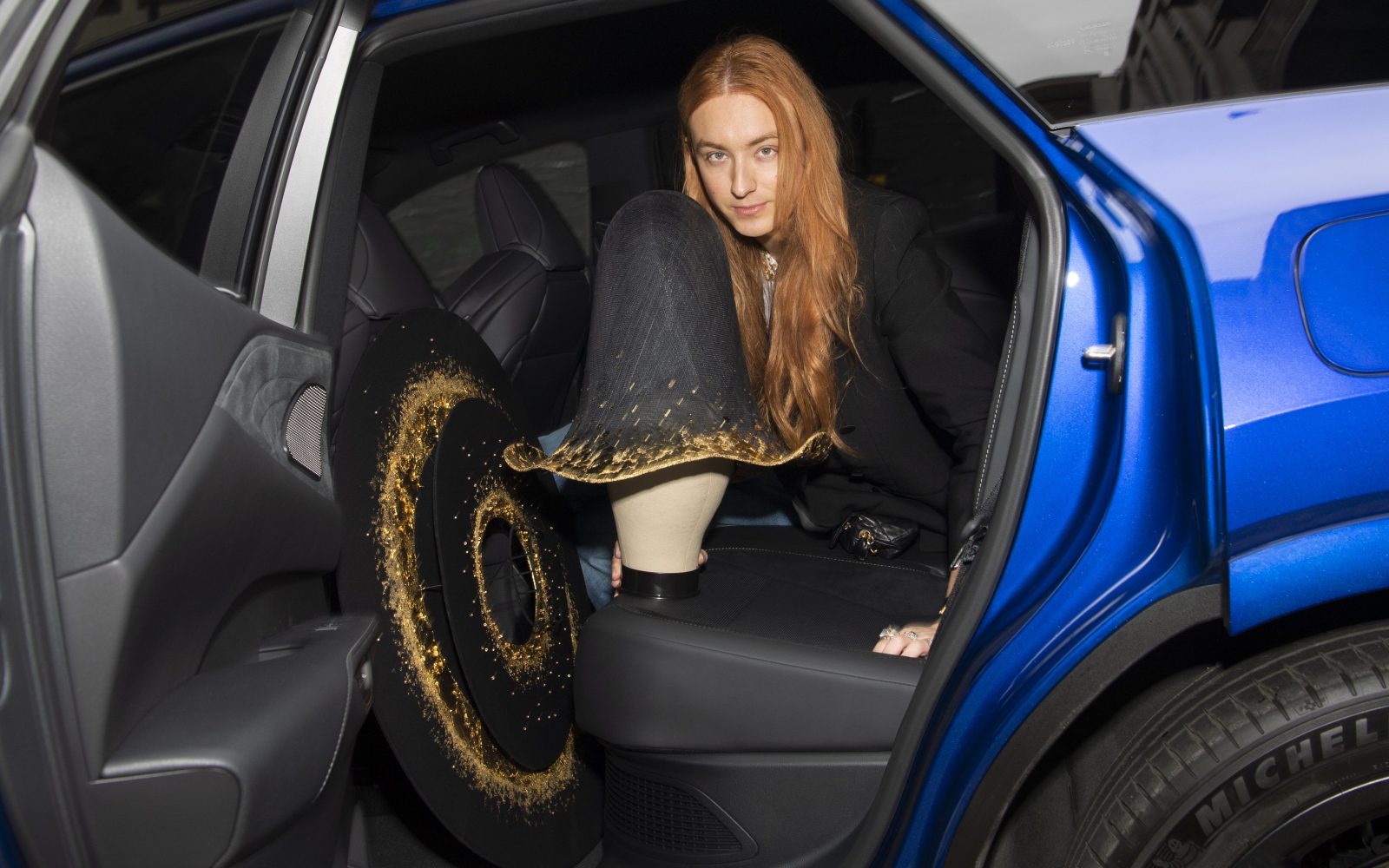 Harris Reed x Lexus: what do you love most about Lexus design?
I think it's extremely forward-thinking, I think it's really disruptive in the best way possible, it makes a strong impact and is really daring. Daring, bold and impactful is really what I would go with.
How was your experience with the Ruby Red Rims Lexus RX?
I had so much fun because Lexus was so amazing in taking on my honest feedback, my real creativity and really letting me play. I never thought in a million years that we could do a rim the way we did it because it was really vibrant, channelling all my crazy fabulous headpieces that I do for my catwalks to the red carpet.
How would you describe your label?
I would say it's non-binary romanticism meets current-day 'campness' (laughs). I would say the brand is always ever-changing and malleable but I think it's really just about best expressing your true self in a way that feels very over the top and freeing.
Why did you choose to work with Lexus?
I think there are so many people the brand has an opportunity to work with, and for me, Lexus was truly the ultimate goal because it felt like I could bring my messaging and my creation to a field that I don't know that well. Lexus is the best when it comes to cars and I love working with the best – it's such a beautiful and authentic partnership.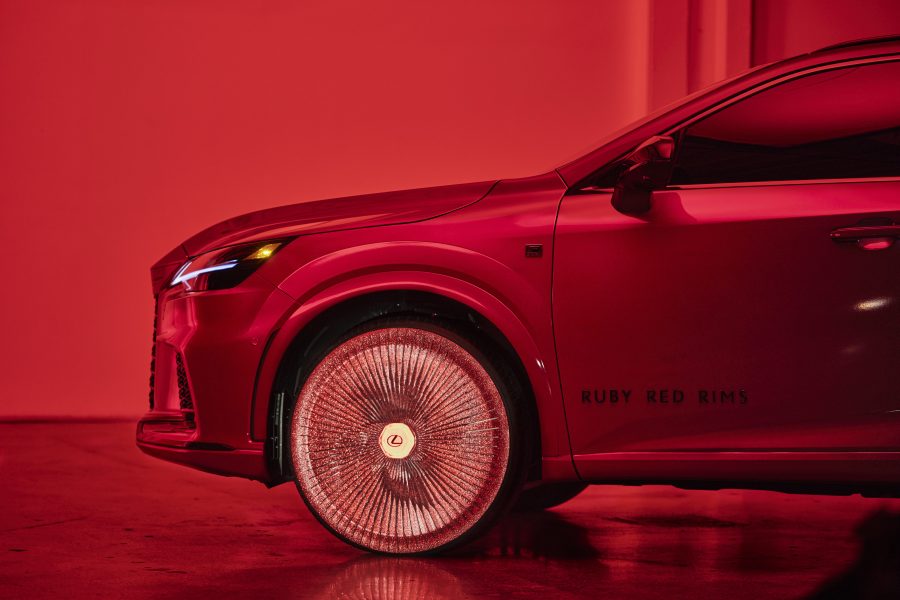 We saw that your work is about encouraging people to remain true to their authentic selves. How do you strive to do that?
For me, it's really just about creating workpieces, collaborations, and everything that I do from a place of authenticity and really about magnifying what you already have on the inside. Whether it's me designing a rim, whether me designing a hat, it's really about the expression and making pieces that make you talk and put the wearer of the product at the forefront.
How do you feel luxury can be made personal, both from a clothing point of view and regarding other aspects of life?
I love luxury because I find it quite sustainable. I find buying something that is luxury is something you keep for life, it's something you pass down, that's generational. With my clothing I hope it goes from an individual to the trans-daughter to the non-binary child through this beautiful process of passing things down. I think that can be done not just with fashion but with any luxury items.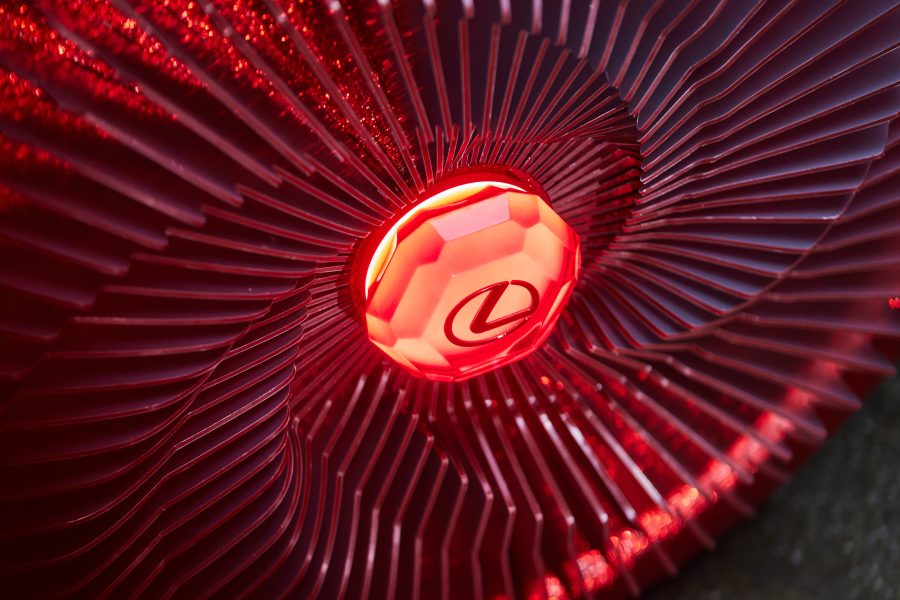 We love the idea of using dressing up as a way to build a personal persona and a better future. How has that inspired your work?
For me the art of dressing up allows one to feel free, expressive and really be able to play with who they are. I think dressing up is amazing because it really can be an amazing pair of jeans and a great top that makes you feel good or it can be a half a ballgown and half a jacket and big hat like Harry Styles for British Vogue. I think it's very limitless and I love it.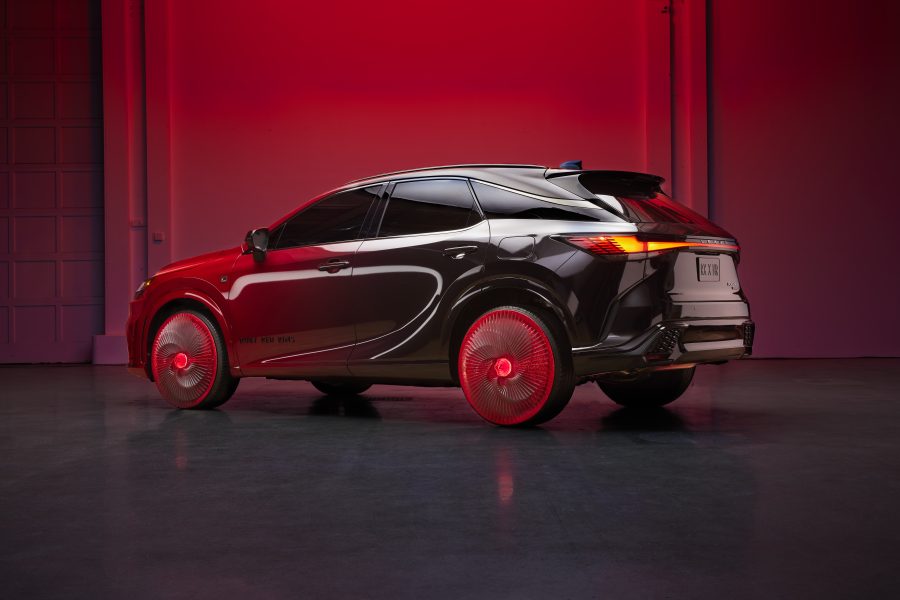 Let's chat about your debut collection, For Now, Unexplained. Can you share how that played into the idea of transformation?
That collection really started a conversation around transformation in how we see ourselves. There are different auras and personalities that pushed how I could look at drapery, juxtaposing tailoring with these avant-garde more "feminine deemed silhouettes". That for me really started this greater conversation through my whole work about transformation, how we become different facets ourselves and we also become different people.
Harris Reed x Lexus: What are the highlights of your London Fashion Week show?
Being a designer with strong ideals and a strong moral compass of fluidity, it's also important for me to be sustainable, so we're using up-cycled theatre curtains in the collection. I think it will make a wow statement on the catwalk. it's really exciting because this show is looking at being a theatrical expression of one's self. So doing it in this circle in this intimate space and doing it at Tate Modern which is probably one of the most iconic buildings in London, one of the most iconic museums in the world so all of this coming together from a melting pot of just disruptive beauty.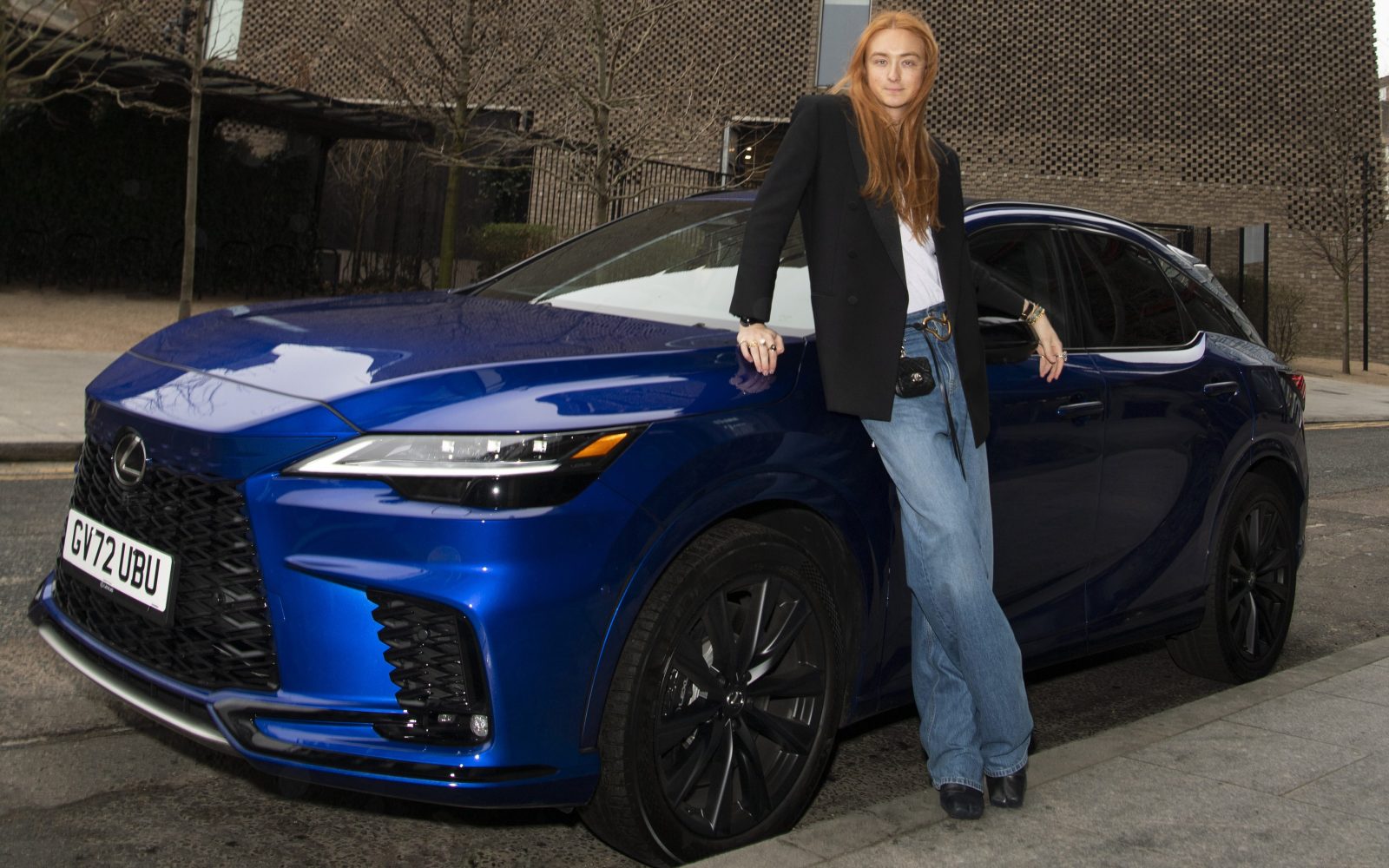 Harris Reed x Lexus: What's next for Harris Reed?
Hopefully, a little bit of sleep followed by constantly trying to push the envelope of what we can do in this industry and you know, just make it bigger, better and more disruptive. I keep saying that but it's so important to be disruptive and forward thinking and daring just like the Lexus family!
All information is correct at the time of publishing