Lexus has today unveiled Shaped by Air, an installation by the acclaimed New York-based artist and architect Suchi Reddy, the founder of Reddymade Architecture and Design. The work is being presented alongside the prototypes produced by the four winners of the Lexus Design Award 2023 in a public exhibition taking place at Milan's Superstudio space until 23 April. Both the installation and the Lexus Design Award express an overarching theme of shaping the future.
The presentation is the latest in a series of compelling, immersive visitor experiences Lexus has brought to Milan Design Week, partnering with visionary creatives including Philippe Nigro, Neri Oxman, Sou Fujimoto, Rhizomatics and Germane Barnes, among others. Reddy's Shaped by Air maintains this tradition. Her work is inspired by the Lexus Electrified Sport, Lexus's vision for a future all-electric sports coupe, and the quality it projects of being shaped by the air around it.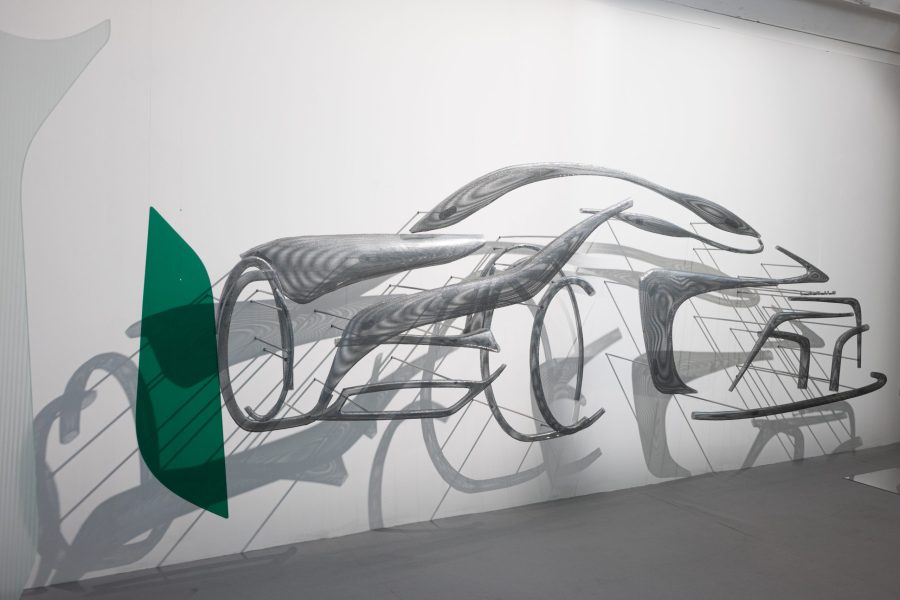 Reddy's artwork was first presented at the Institute of Contemporary Art in Miami (ICA-Miami) during Miami Art & Design Week 2022. It has been reimagined for Milan Design Week as a multi-sensory experience which visitors can move through. The light and airy installation celebrates a commitment to human-centred, carbon-neutral and impeccably crafted design that is shared by both the artist and Lexus.
The site-specific installation inside Superstudio invites guests to discover a to-scale interpretation of the Lexus Electrified Sport after travelling through a forest-like collection of composite shapes, suspended from the ceiling. Set at varying heights and finished in a vibrant shade of green, these subtly call to mind the cut-outs of the 20th century artist Henri Matisse. The sculptural steel and aluminium elements are made partly from recycled or re-used consumer materials. Punctuated by dappled light, they create an absorbing environment that evokes the natural world. An accompanying soundscape inspired by the wind further helps bring visitors into harmony with nature.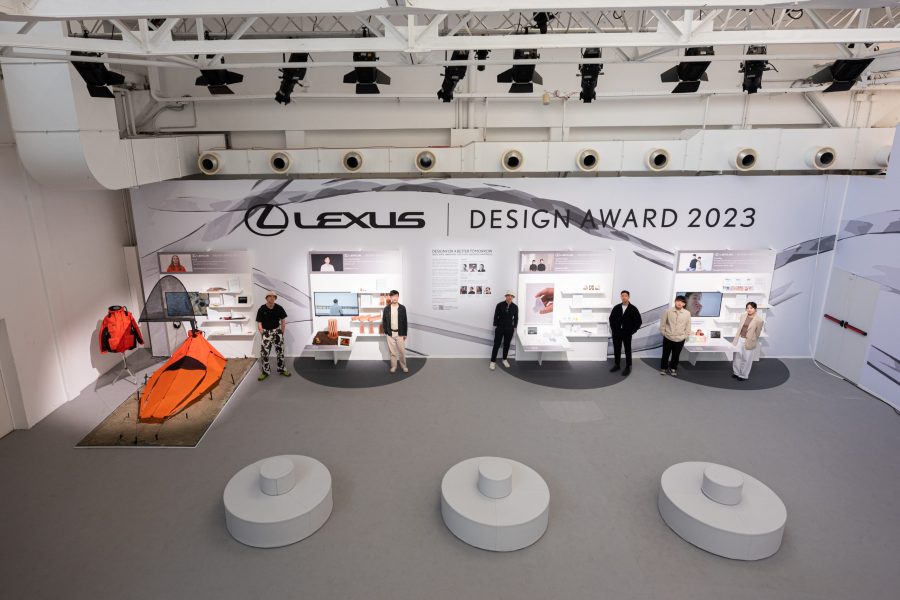 Reflecting Lexus's commitment to Omotenashi––a concept that encompasses both hospitality and mindfulness––the Superstudio spaceinvites visitors to relax in an upstairs lounge, where they can observe Shaped by Airfrom a different vantage point. The lounge's air is purified by Panasonic's nanoe™ X, a technology that helps create a healthier in-car atmosphere in many Lexus models.
Digital audiences will be able to engage with Shaped by Air through a partnership with Diorama, a Milan and Paris-based company that specialises in creating digital assets for a wide range of disciplines, from architecture to design, fashion, cinema and art. Diorama is reimagining Suchi Reddy's work as a metaverse experience that complements the physical installation, but with a life of its own. This virtual extension will be realised as a dynamic digital forest. Users can explore an abstract natural world from a completely new perspective, one that is filled with the rustling of leaves, currents of air and diffusions of light. Diorama has also produced an augmented reality journey that visitors to the Milan exhibition will be able to discover on-site, using a custom Lexus Instagram filter.
Milan Design Week: Lexus Design Award winners' prototypes
Lexus's exhibition also includes the final prototypes created by the winners of the Lexus Design Award 2023. The competition invited designers to submit concepts that anticipate the challenge of the future, address it with an innovative solution and captivate the imagination with exceptional design, while seamlessly enhancing the happiness of all.
The works express Lexus's belief that design has the power to deliver positive change. Now in its 11th year, the award celebrates up-and-coming talent from around the world. The panel of judges – Paola Antonelli, Karim Rashid and Simon Humphries, all internationally respected figures in their creative fields – selected the concepts that best represented the theme of 'Design for a Better Tomorrow'.
Ahead of their showcase at Milan Design Week, the winners were given a unique opportunity to collaborate and share ideas with four world-class creators who served as this year's Lexus Design Award mentors: Marjan van Aubel, Joe Doucet, Yuri Suzuki, and Sumayya Vally.
The winners have significantly evolved their prototypes through the mentorship process, transforming already beautiful ideas into practical, scalable and ambitious designs.
Pavels Hedström (Sweden, based in Denmark), designer of Fog-X, a jacket that transforms into a tent/shelter and can catch fog, turning it into drinking water.
Jiaming Liu (China), designer of Print Clay Humidifier, a sustainable, 3D-printed humidifier made with recycled ceramic waste.
Temporary Office, [Singapore (Vincent Lai) and Canada (Douglas Lee), based in USA], designers of Touch the Valley, a 3D topographic puzzle that helps visually impaired people learn about the physical environment through touch.
Kyeongho Park and Yejin Heo (Republic of Korea), designers of Zero Bag, a new clothing package that dissolves in water and contains a detergent that can remove chemicals from products while reducing plastic waste.
The final prototypes are on view for the first time in Milan. Visitors are invited to explore the works and learn about how the concepts evolved through the mentorship process.
The Lexus Design Award also welcomes the public to take part in the Your Choice Award and vote for the idea they feel best represents 'Design for a Better Tomorrow'. The voting is open to those visiting in-person and also at .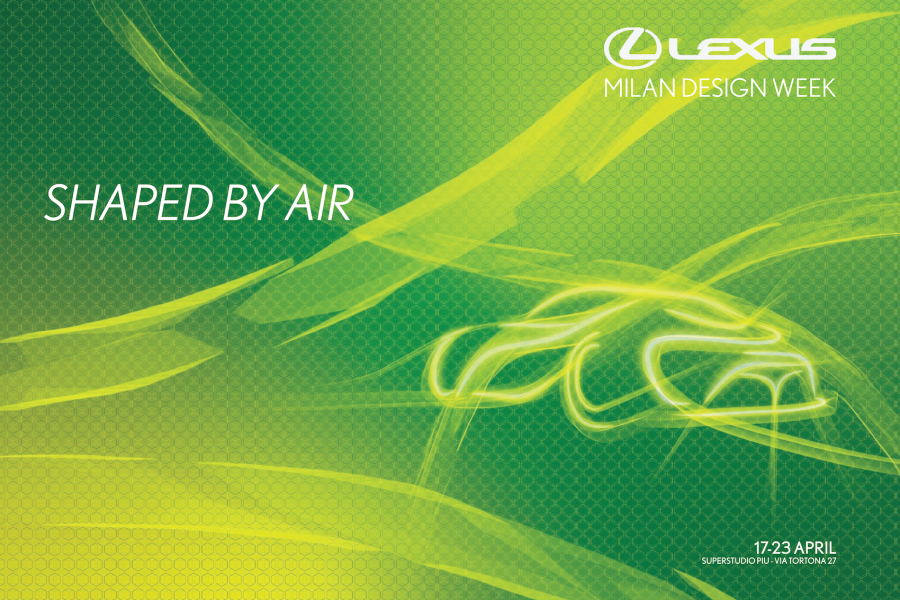 Lexus has been at the forefront of pioneering electrification in the luxury market since 2005. With the presentation of the Lexus Electrified Sport, it continues to push the boundaries of technology and craftsmanship with an unwavering commitment to sustainability and a consideration for the evolving needs of transportation and lifestyles worldwide. Suchi Reddy's installation highlights the potential of electrification and, together with the work of the Lexus Design Award winners, underscores Lexus's vision for a future that is human-centred, carbon-neutral, and focused on craftsmanship and quality.
Who is Suchi Reddy?
Suchi Reddy founded Reddymade in 2002 with a human-centric approach to design, dedicated to celebrating diversity and equality, as well as addressing the economic, social, environmental and cultural impacts of her work on both the user and the planet.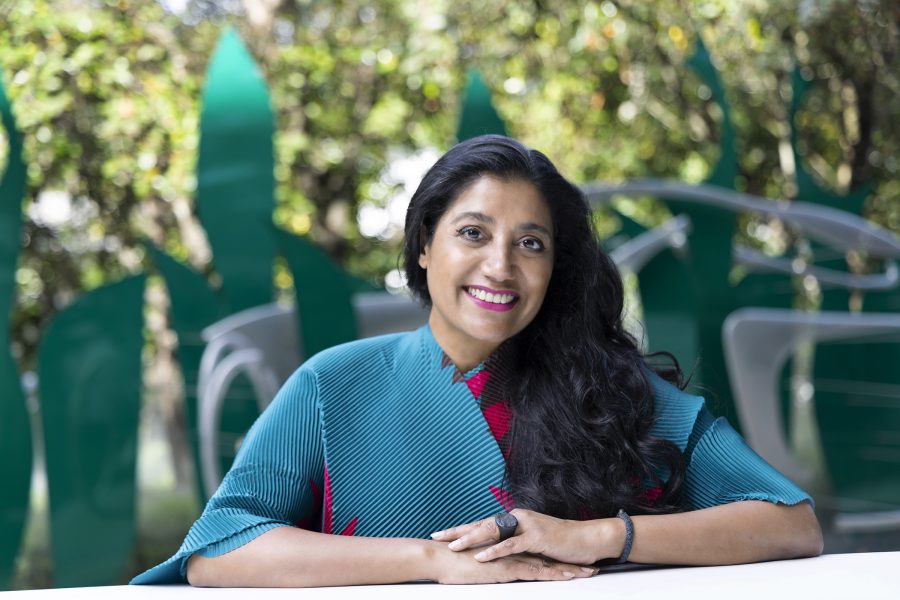 Reddy is the 2022 Walton Critic at the Catholic University of America School of Architecture. In 2019, she was appointed the Plym Distinguished Professor at the University of Illinois School of Architecture, Champaign–Urbana, where her work focused on contemporary architectural experience through the lens of neuroaesthetics, neurophenomenology, and sensory design. Reddy has presented and lectured on the firm's work at numerous venues including The Salk Institute for the Academy of Neuroscience for Architecture's annual conference, the University of Illinois, and the University of Wisconsin. She sits on the board of the Design Trust for Public Space, Storefront for Art and Architecture and Madame Architect; and she is a member of the Dean's Board of Advisors at Detroit Mercy School of Architecture + Community Development.
Reddymade has received numerous awards for design excellence, including being recognised by the American Institute of Architects and NYCxDesign. Regularly featured in print and online media, the work of Reddymade actively contributes to a social and cultural discourse that explores how neuroaesthetics and designing for wellbeing positively impact all people.