Lexus is placing innovative technology at the heart of the ownership experience for drivers of the all-electric UX 300e and plug-in hybrid NX 450h+. A key element of this is the availability of a complementary service called Lexus Charging Network.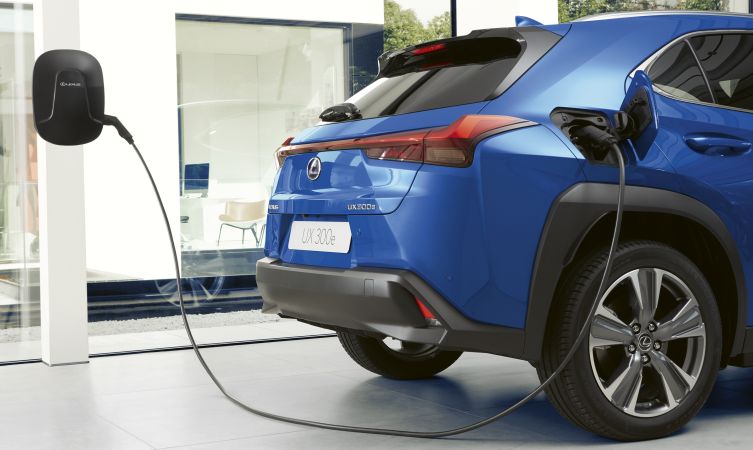 Designed to be accessed through the Lexus Link app, the Lexus Charging Network service is linked to Europe's largest network of more than 150,000 public charging stations. As well as allowing owners to quickly locate participating charging stations throughout Europe, the service provides information on each station's immediate availability, charging speed and price per kWh.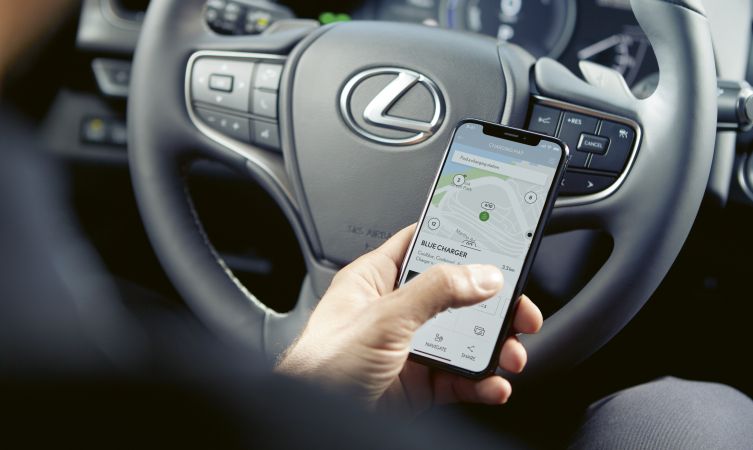 By using the Lexus Charging Network, owners benefit from a convenient charging solution that requires just one contract and a single charging card. This means it is possible to hook up to participating charging stations in different countries without the need for a selection of cards and contracts with other providers. Payment is made via a single monthly invoice.
See more: European map of the Lexus Charging Network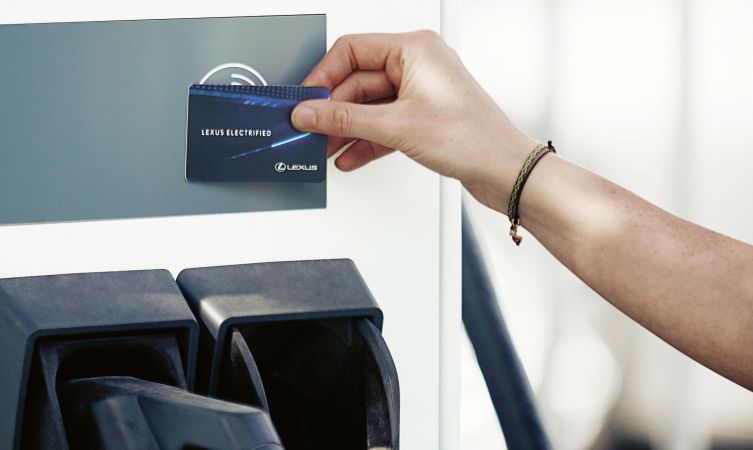 Lexus Link: advanced connectivity
The Lexus Link app gives owners remote control of a number of key vehicle functions. For example, it is possible to activate the vehicle's air conditioning system and tune the cabin climate before getting behind the wheel. Further controls allow owners to gauge how long it will take before the battery is fully charged, and to create a schedule that will only commence charging when energy prices are low.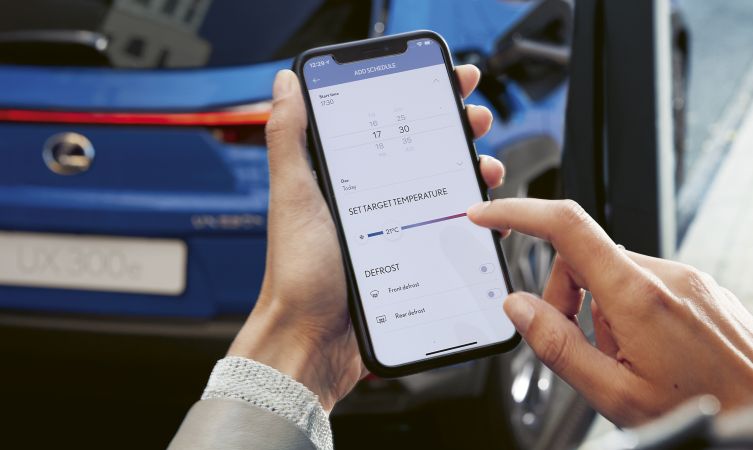 Alongside EV-related tasks, Lexus Link includes the following useful features:
Find My Car locates and guides the driver back to their Lexus
Share To Car enables the driver to plan a route on another device and send it to their Lexus
Car To Door guides the owner on foot to their final destination once they are parked
Driving Analytics lets the Lexus owner track journeys, driver style, and highlight business trips
Service and Maintenance helps the driver manage the care of their Lexus
Warning Lights reveals the meaning of any warning lights displayed in the dashboard and explains any action that should be taken
Lexus UX 300e: trouble-free charging options
Having studied BEV usage patterns, Lexus sized the battery in the UX 300e so that the majority of European drivers will only need to charge once a week. In most cases, this will be carried out overnight at home using an AC charging station that Lexus will help install.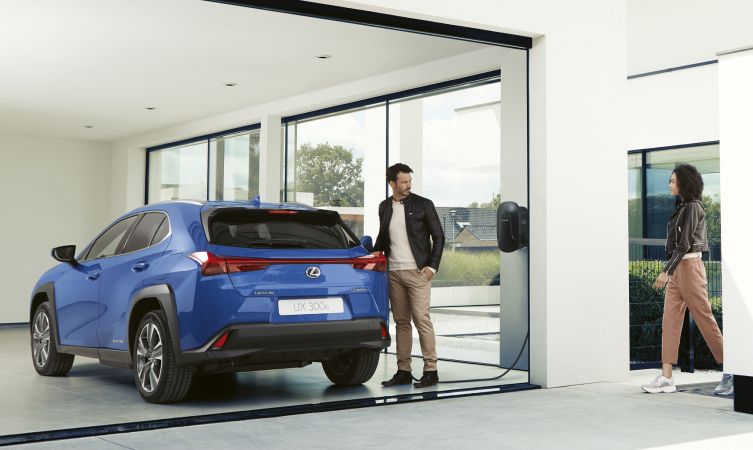 A number of innovative features make home charging especially convenient for the UX 300e owner. For example, there is a setting that enables owners living at the top of a hill to select a lower maximum charge level. This will allow the battery to be topped up to maximum through free, regenerative charging when descending the hill rather than being charged at cost through the grid.
Learn more: Lexus Electrified range