The urban-focused, all-electric Lexus UX 300e has been attracting widespread attention among lifestyle and motoring media following its thorough update earlier this year. Highlights of this comprehensive refresh include a much greater driving range, retuned suspension, new multimedia systems, and more capabilities within the Lexus Safety System+ suite.
What does the media think of our compact crossover? Below are direct quotations from their published Lexus UX 300e reviews on UK roads. Where applicable, you can click on the hyperlinks to be taken to each outlet's full online report.
Lexus UX 300e reviews
"The new and improved UX 300e… feels like a much more complete package. You'll certainly feel happier doing longer runs in it, thanks to a bigger battery that now offers up to 279 miles on one charge. [It] is good on the eyes from most angles, with a clean front end, a pert rear with some neat tail light sculpting… and a sensible side profile. The cockpit dazzles, as is the case when you set foot inside all Lexus models.
Better range and the usual premium feel now make the Lexus UX 300e a much more serious proposition if you're headed in the direction of an SUV.

Rob Clymo, Stuff
"The car is reassuringly agile around town and its size… is easily manageable for city streets. [It] feels nicely balanced and gets around corners without fuss. The power is evenly distributed and… there's enough there for when you need to get out quickly on motorway slip roads or at roundabouts. The steering feels light but direct and all the controls fall nicely to hand. It's deliciously quiet in the cockpit too.
"One of the best new additions is the central touchscreen, which is now a 12.3-inch landscape affair. The colour and clarity are excellent, while the overall usability is much improved too. Lexus designers have sensibly opted to keep this fairly high up, so it's easy to access on the go but doesn't spoil the run of the dash."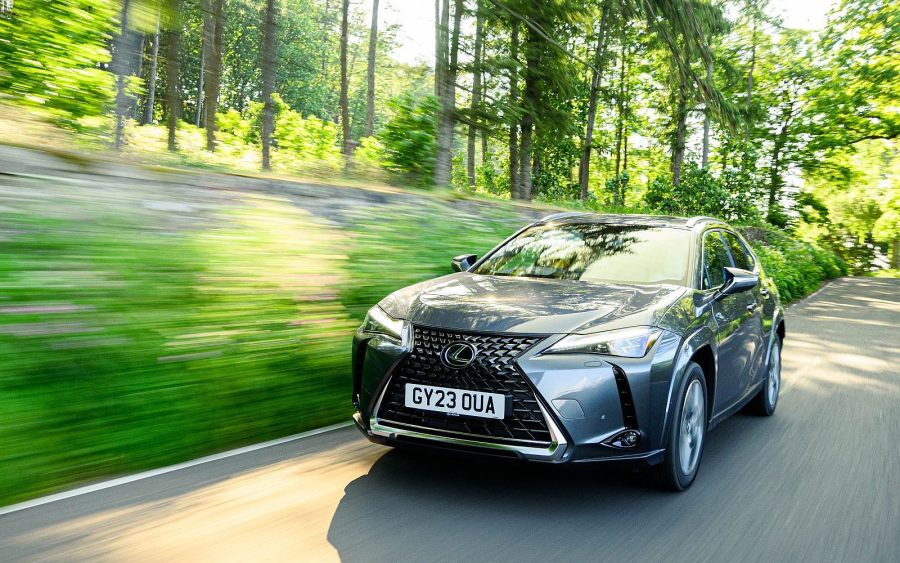 "For 2023, Lexus has listened to feedback, addressing two main issues. Not only has the EV's range been extended by 40% but the infotainment system has also been upgraded. [It] now has a larger 72.8kWh lithium-ion battery (the original had a 54.3kWh capacity), meaning the all-important range has increased from 189-196 miles to 274-279 miles (depending on wheel size). This longer range makes the UX 300e a much more practical proposition for adventurous journeys.
"Elsewhere, the UX 300e looks much the same as before, which is no bad thing because it's one of the best-looking EVs in its class. Slightly lower than most of its rivals, it boasts a coupe-like profile and is full of innovative features including wheel arch mouldings which not only protect the bodywork, but also have a secondary aerodynamic function – just like the rear lights and special alloy wheels. With its sleek, sculpted profile and pert rear complete with full-width rear light bar and roof spoiler, plus the unmistakable Lexus mesh front grille up front, it's certainly distinctive.
With its longer range, refreshed infotainment system and other upgrades, the new, improved Lexus UX 300e should be on your shortlist if you're looking for a classy crossover that's easy to drive, comfortable, safe and refined.

Gareth Herincx, MSN / Read Cars
"On the road, the UX 300e seems… quick off the mark and feels nimble in town, helped by light steering and a tight 10.4-metre turning circle. The seating position is comfortable and the cabin is suitably refined. It also rides well. It's just the ticket for everyday trips and a doddle to drive. Ultimately, the overwhelming sensation is one of comfort and refinement, which is very Lexus."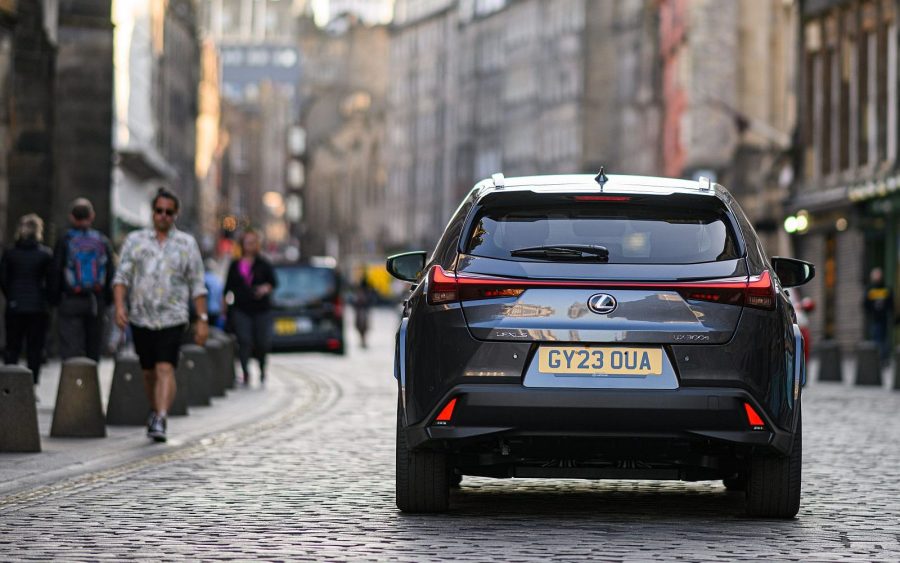 Lexus UX 300e reviews
"Having spent a number of hours around the city and across the Highlands, [there] are three major upgraded features that I think will hugely appeal to prospective buyers.
The new Lexus UX300e is a much more considered stab at being a contender as one of 2023's best cars. It looks smart, its… improvements are major, and it's a comfortable cabin to be in too.

Michael Lowe, T3
"1) A much bigger battery. There's a 72.8kWh cell inside now, upping the previous 54.3kWh one by a massive 40%. That should equate to a maximum 280 miles per charge, which is a big increase on the former 200 miles.
"2) A much larger infotainment screen. This is the first thing I noticed when stepping inside the 2023 UX 300e; [and] as measurement is based on the diagonal corner to corner, I think it's really noticeable. This 12.3-inch display is easy to reach and has touchscreen functionality, [so] it's super easy to just reach over and tap it to make adjustments. It's nice and high in your eye line, too, unlike some competitor models that feel so low down, as if you're taking eyes off the road.
"3) Far better controls. Lexus has started to remove [Remote Touch] from its cars, with the 2023 UX 300e taking benefit of a more streamlined voice- and hands-on approach to controls. Indeed, where the pad once lived there are now heated (and cooled) seat controls, which are just a finger tap away and nice and easy to reach. Much better."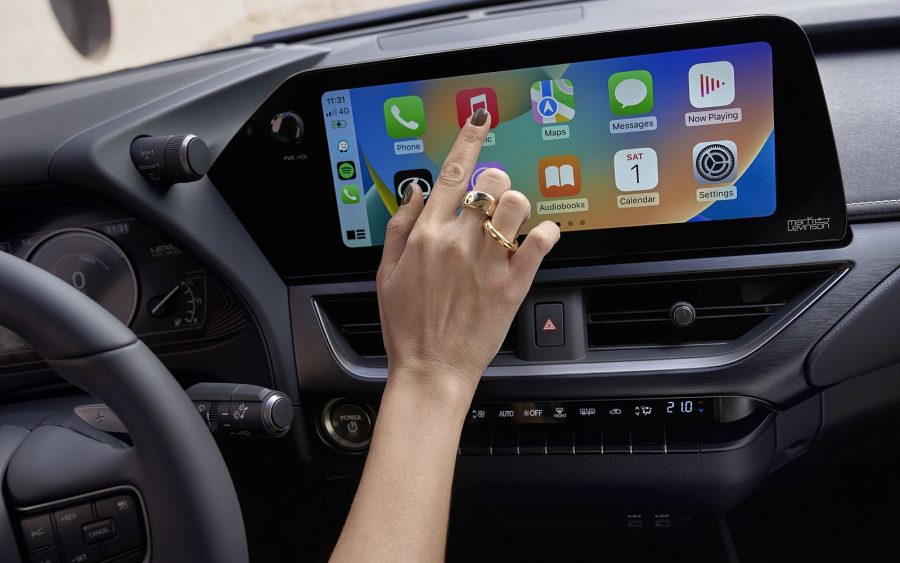 "The UX 300e's design doesn't disappoint. [It] has that stylish compact proportioned look, with sharp lines, triple LED headlights blending into the distinctive front grille, and the noticeable rear end LED light strip, both synonymous with Lexus.
"The new battery system is the most notable change for the upgrade, increasing the range by more than 40% from 196 miles to 280 miles (depending on wheel size options). In comparison, the average range of an EV in the UK is estimated to be 211 miles. The regenerative braking mechanism also charges the vehicle's high-voltage battery by capturing the kinetic energy.
"Owners [are] able to use the Lexus Link smartphone app… to lock or unlock the doors, check the battery status, driving range, and time remaining for a complete charge. Prior to setting off on a journey, and before entering the vehicle, this app allows you to operate the heating and air-conditioning, adjusting the temperature."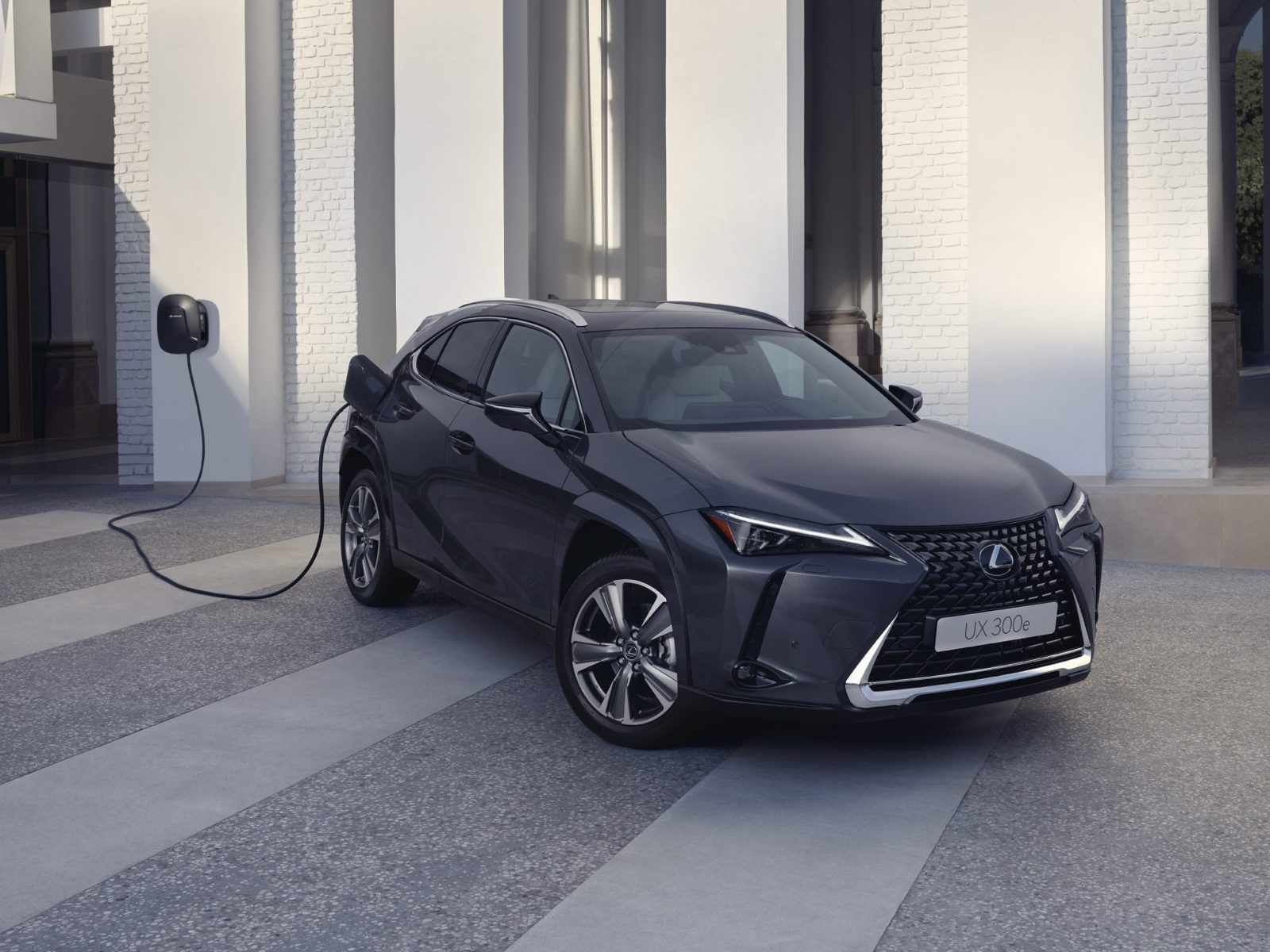 Lexus UX 300e reviews
"The bold, elegantly sculpted UX 300e combines stunning design with compact proportions and outstanding smoothness to create a unique driving experience.
"For a high-riding SUV, you actually sit relatively low: the seats are luxurious, complete with a full range of adjustments in the driver's seat and steering wheel. In the rear are three seats, so plenty of space for four or five adults. The UX boot isn't huge but the fact that the rear seats fold down should provide all the space you need.
It's a cost-effective car, and its improved battery makes it the perfect urban crossover.

Susan Reay, Female First
"[As] an urban crossover… it is easy to drive and manoeuvrable. You get a good view out and the [driving support systems] make parking a dream even in the tightest of spots, while on faster roads the car is quiet."