Lexus will reveal a new mindfulness garden at Gardeners' World Live, which takes place at the NEC Birmingham from 16-19 June. Inspired by Japanese kanshō-niwa (admiration or contemplation gardens), it will be a peaceful place for show visitors to enjoy.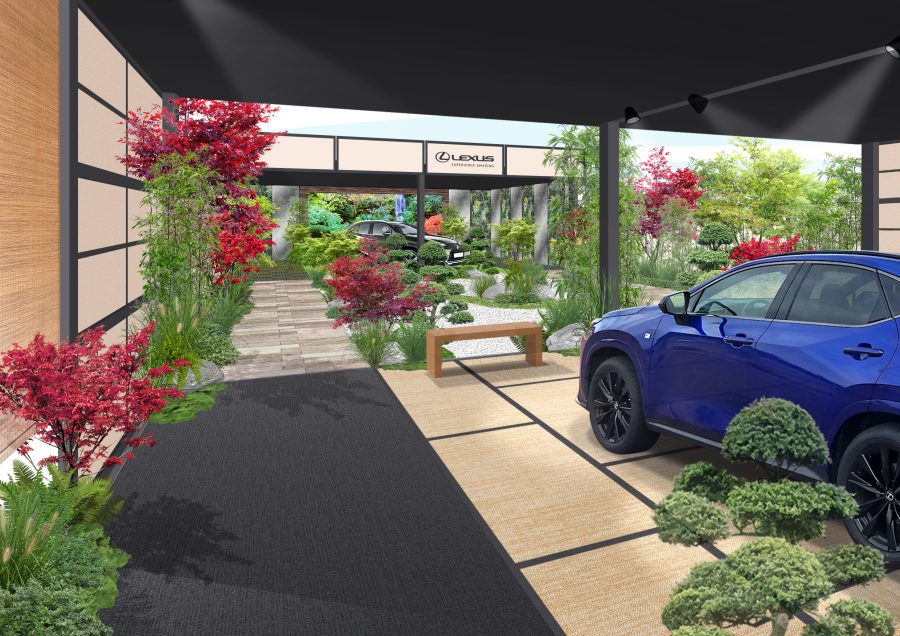 Read more: Lexus releases car generated mindfulness music
Kanshō-niwagarden
The concept of the kanshō-niwa garden emerged in Japan during the Muromachi period (1338-1568) as a spiritual sanctuary influenced by Zen Buddhism. It offers a form of three-dimensional landscape art, designed to be viewed like a painting, from a seated position. Following this tradition, the Lexus garden is place for the spirit, to be toured with the eye.
The planting scheme is designed to evoke harmony and balance. It is inspired by the Japanese practice of shinrin-yoku (forest bathing), which encourages the benefits of reconnecting with nature. It features dicksonia ferns, large leaf bamboos, muehlenbeckia, grasses, moss and rocks, against a backdrop of foliage and a mirrored wall. Red Japanese maples are underplanted with shrubs lining a driftwood-effect walkway.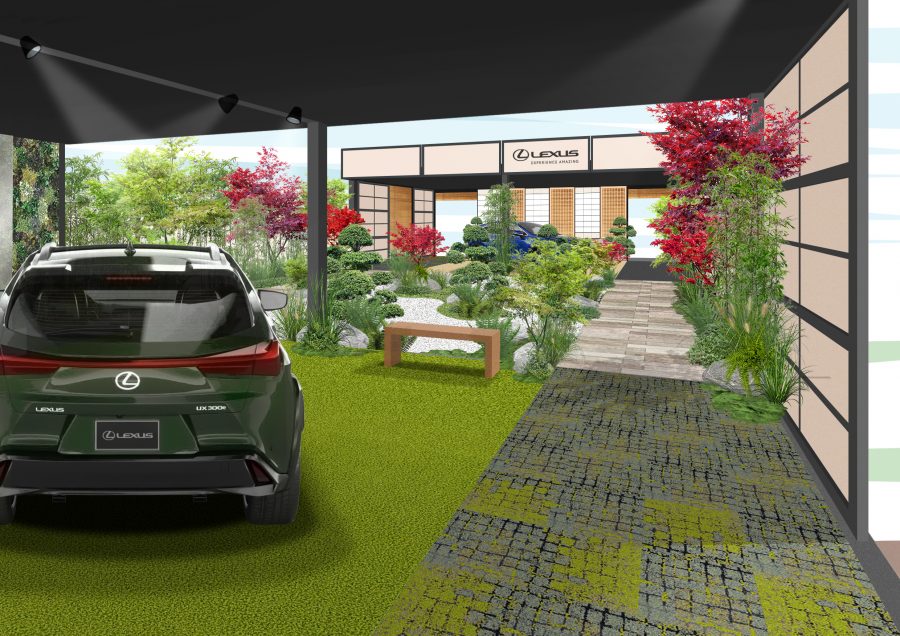 Gardeners' World Live: Ryokan-style garden
A ryokan-style garden house forms a focal point, framed by weeping willows, signature cloud trees and pittosporum shrubs. A ryokan is a traditional inn that typically features simple, uncluttered spaces and offers Japanese hospitality at its finest.
Lexus will also be displaying its all-electric compact SUV, the UX300e, in the garden, together with the all-new NX450h+ plug-in hybrid, representing its vision for a sustainable future.
Gardeners' World Live, sponsored by Lexus, will be open from 16-19 June, from 09:00 – 18:00 on Thursday, Friday and Saturday, and from 09:00 – 17:00 on Sunday. Tickets can be booked here: Gardeners World Live tickets
Read more Lexus mindfulness