Some Japanese words are simply untranslatable – and omotenashi is one of them. Often, it is interpreted in English as 'hospitality' or 'customer service', but its meaning is far deeper and more complex, and its role is wholly intrinsic to life in Japan.
Walk into a shop in Tokyo, and you'll be greeted by bowing assistants; hail a taxi in Kyoto, and its door will be opened by the white-gloved driver. Ask anyone for directions, and you'll be escorted directly to your destination; stay at a ryokan (traditional hotel), and you will likely be welcomed with a personalised gift. In Japan, omotenashi (pronounced oh-mo-ten-asi) is everywhere, and it encompasses remarkable generosity, heartfelt service and meticulous attention to detail.
Etymologically, the word is linked to the phrase 'omote ura nashi', which translates as 'there is no front or back' – meaning that someone has no 'sides', or agenda. And as such, omotenashi isn't just about grand gestures: it is rooted in small details and actions, such as the unexpected offer of an umbrella, or the exquisite presentation of restaurant food. And it is practised entirely without expectation or reward: in Japan, tipping is always politely refused.
Omotenashi is, of course, synonymous with Japanese culture – but it can also be experienced in the UK if you know where to look. Here are five places to find it…
In your local Lexus showroom
Omotenashi underpins the ethos of every single Lexus showroom in the world – from our complimentary refreshments and personalised advice, to the legendary dedication and actions of our customer service teams. We have even created the Kiwami Awards (meaning 'excellence') to celebrate the retailers who go the extra mile, offering heartfelt hospitality that exceeds all expectations.
In the 2022 honours, Lexus Cambridge was selected from over 300 Lexus centres throughout Europe to receive a Kiwami Award, in recognition of its remarkable customer service. Pascal Ruch, Lexus Europe Vice-President, said: "The fantastic achievement of Lexus Cambridge and our other Kiwami Award winners is only possible through strong leadership, teamwork and a continuous focus on omotenashi." To experience its heartfelt service for yourself, book a consultation or test drive with the award-winning team.
Omotenashi: At a time-honoured tea ceremony
When you experience a traditional Japanese tea ceremony – known as chadō – you are tapping into one of the oldest forms of omotenashi. From finding a hand-made tea bowl that suits a guest perfectly, to decorating the table and positioning the teaware, every element of this centuries-old ritual is fulfilled by a dedicated host. As tea master Sen no Rikyū wrote in the 1500s, 'Though you wipe your hands and brush off the dust and dirt from the [tea] vessels, what is the use of all this fuss if the heart is still impure?'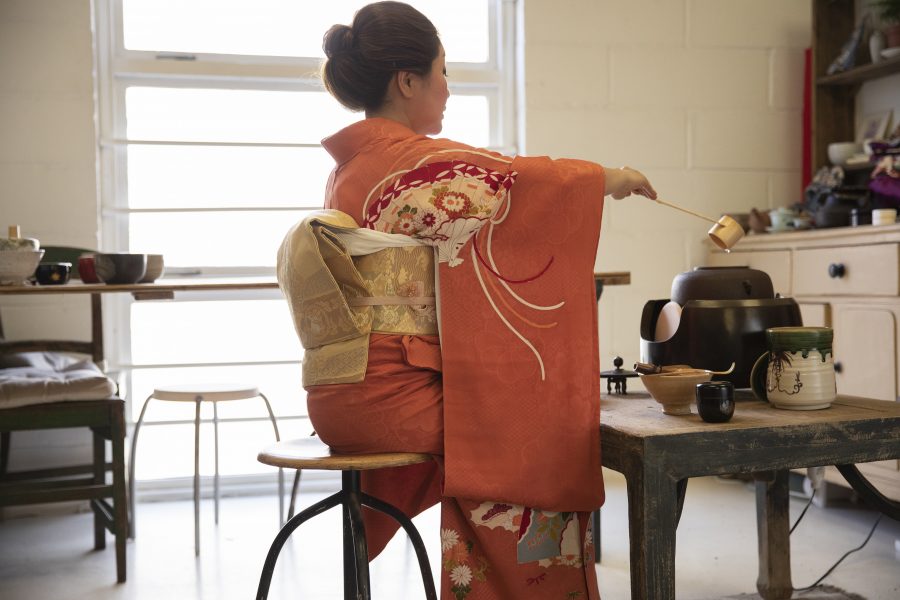 At her studio in Kensington, West London, tea ceremony master Keiko Uchida offers this authentic experience in a small-group setting. Dressed in an immaculate kimono, she prepares and pours the matcha tea in the highly stylised tradition, before offering expert insights into the significance of each ritual and utensil. With its unique teaware, exquisite decoration and heartfelt hospitality, this is a glimpse of real Japanese culture and omotenashi.
Omotenashi: From the UK's top concierge
As president of The Society of The Golden Keys, which represents Britain's topmost hotel concierges, Toru Machida is also an expert in omotenashi. Born in Kyoto, he is now the head concierge at The Cadogan, one of London's finest hotels – which is renowned for its superlative service and rich 135-year history. "General hospitality is given when guests need something, but omotenashi provides what guests need even before they know they need it," explains Machida.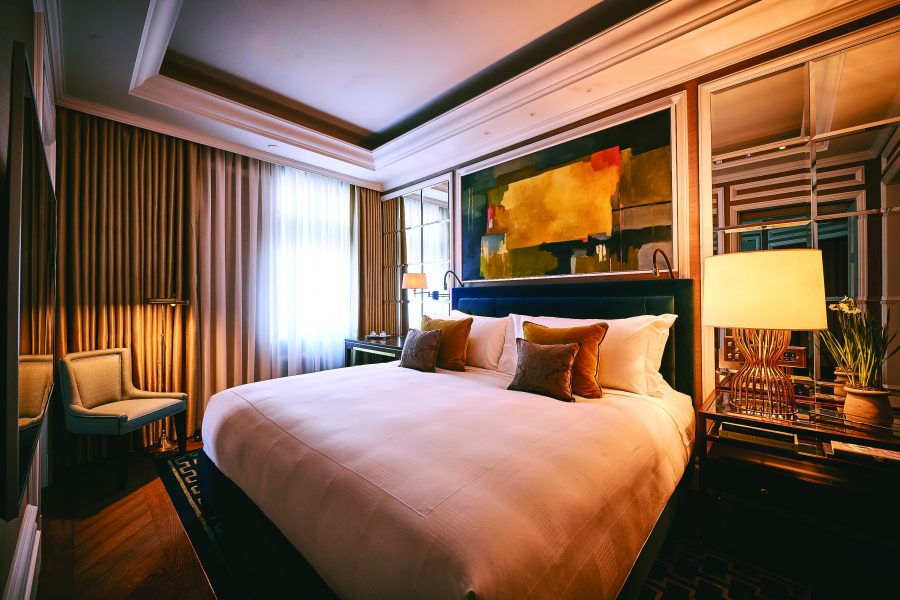 "If a guest left their jacket behind in the bar, I send the jacket to the valet to be pressed before it's sent to the room. If a guest asks me to print a boarding pass, I inform them of the weather forecast of the city they are travelling to, at the time of landing. This intuition comes from my background… we genuinely care about our guests like our family or friends."
Omotenashi: On an authentic sake journey
As the sixth generation of a sake-brewing dynasty, Yoshihide Hashimoto brought this traditional Japanese tipple to rural Cambridgeshire in 2018, founding Dojima Brewery in the grounds of Fordham Abbey. This idyllic Georgian estate might seem like an unlikely location to experience omotenashi, but Hashimoto's team works with only the finest rice and grains (sourced directly from Hyogo), and offers guests exclusive behind-the-scenes tours of the brewery.
You can see the new batches bubbling in the fermentation room, learn what makes premium sake so special, and of course taste the artisan tipples. But perhaps most profound is Dojima's hospitality: in springtime, guests are invited to explore the flower-filled grounds of the abbey, and a sake-inspired lunch can be served alongside the tastings.
Omotenashi: During a traditional omakase meal
When arriving at Akira in London's South Kensington, you'll be greeted by a cry of "irrashaimase" – which means "welcome" in English – shouted by all of the chefs and staff. It can be a little surprising, but this is a traditional way to greet guests in Japan, and sets the scene for authentic omotenashi.
Shimizu Akira is the executive chef of this Michelin-starred restaurant, and his attention to detail is flawless: from the immaculate presentation of every dish, to the refreshment of each utensil between courses. When ordering sake, guests are even presented with a colourful selection of unique hand-made vessels, from which to select their favourite cup. For the ultimate omotenashi experience, opt for the omakase menu designed by Akira himself, which changes every day to reflect the freshest seasonal ingredients.