Nature's health-boosting powers are no secret – but other than the occasional walk or run, how often do you really engage with it? When was the last time you stopped to feel the breeze on your face, listen to the lilting birdsong, or smell the fresh scents of the trees? Shinrin-yoku, or 'forest bathing' as it is known in English, is the Japanese practice of slowing down, noticing nature's details, and engaging all of your senses – and it could be the key to better physical and mental health for all of us.
In a 2019 study by the University of Derby, 29% of participants said that spending time in nature every day reduced their anxiety levels, while 57% experienced improved heart rate variability. A second project, by Natural England in 2020, revealed that daily walks in woodland settings made 85% of participants happier – while Japanese research has found positive effects on immunity, energy levels, blood sugar, concentration and weight loss.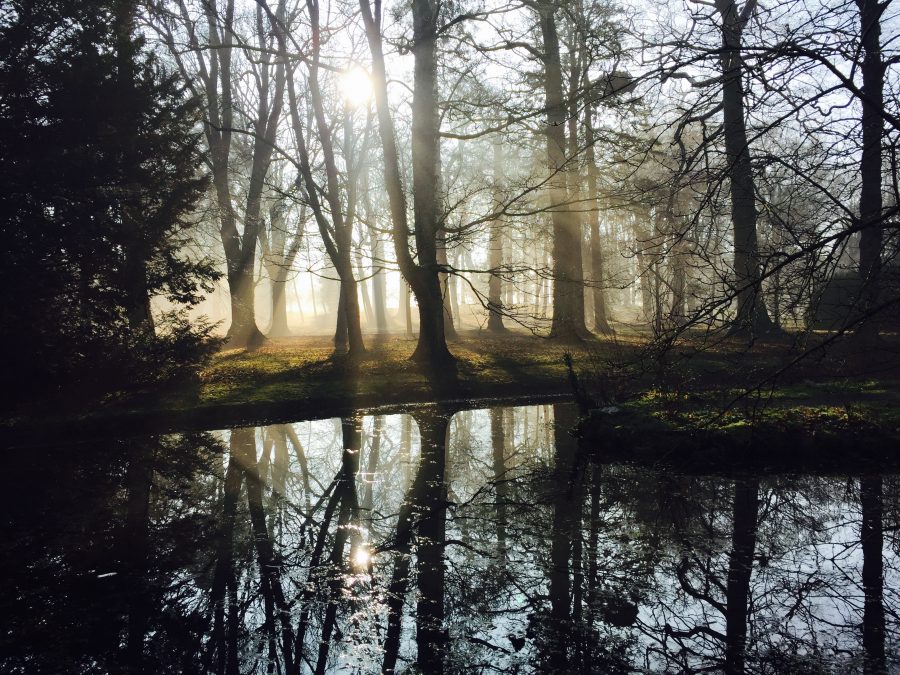 But that comes as no surprise in Japan, where shinrin-yoku has been prescribed by the national health service for over 40 years. 'Shinrin-yoku is like a bridge,' explains Dr Qing Li, the world's foremost expert in forest medicine, in his shinrin-yoku handbook Into the Forest. 'By opening our senses, it bridges the gap between us and the natural world. And when we are in harmony with the natural world we can begin to heal. Our bodies and minds can go back to how they ought to be.'
What does forest bathing involve?
Shinrin-yoku typically entails a gentle woodland walk in the company of a guide, without phones, bags or other distractions. Via breathwork, meditation techniques and mindfulness exercises (also known as 'invitations'), participants are encouraged to engage all of their senses. This could involve walking barefoot, noting the sounds you can hear, or closing your eyes as you sit in silence.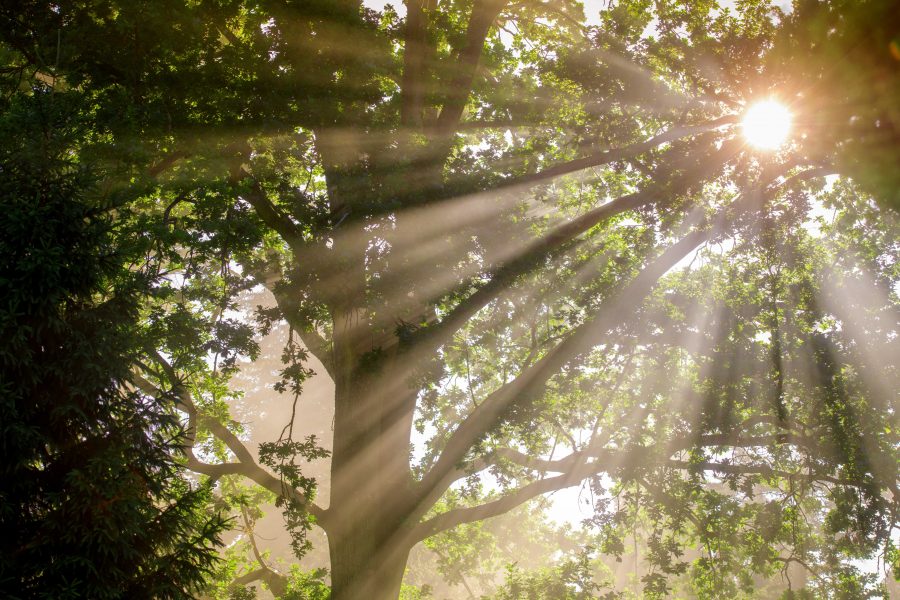 An open mind is essential, but no physical fitness is required – and the benefits could be manifold. 'No longer out of kilter with nature but once again in tune with it, we are refreshed and restored,' notes Dr Qing Li. 'We may not travel very far on our forest walk… but shinrin-yoku takes us all the way home to our true selves.'
The best places to try forest bathing or 'shinrin-yoku'…
… on a wild walk
The Forest Bathing Institute (TFBI) offers shinrin-yoku activities at locations throughout the UK, including National Trust gardens and nature reserves – such as Winkworth Arboretum (Surrey), RSPB The Lodge (Bedfordshire) and Sherwood Forest (Nottinghamshire). The founders have been running forest bathing workshops for over ten years, and are leading researchers into its holistic benefits. Expect a transformative combination of breathing exercises and mindfulness, with small-group sessions lasting 2-3 hours.
Alternatively, for a more informal woodland experience, try Forestry England's Wellbeing Trails: located at Alice Holt Forest (Hampshire), Hamsterley Forest (County Durham) and Thames Chase (London). They are self-guided walks, featuring panels full of tips to help you unwind.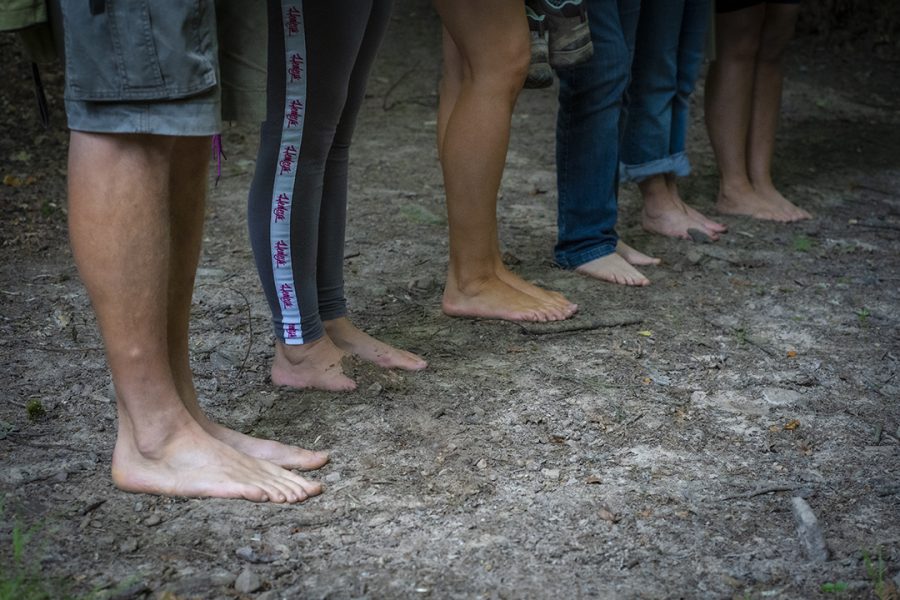 … on a weekend away
With its log cabins and lodges set in wildlife-rich woodlands all over the country, Forest Holidays puts soul-soothing scenes literally on your doorstep. Furthermore, at its Forest of Dean and Blackwood Forest retreats, guides from the Association of Nature and Forest Therapy offer exclusive shinrin-yoku sessions too – with meditation and mindfulness exercises to help you tap into your surroundings. The Forest of Dean is renowned for its pristine oak woodlands, while Blackwood's tall beech trees are carpeted with bluebells in springtime. Each one-hour workshop includes a guided walk and wellness exercises in a small group, and ends with an outdoor tea ceremony.
… alongside outdoor yoga and SUP
Forest Bathing UK combines the meditative qualities of shinrin-yoku with the physical benefits of gentle activities – such as outdoor yoga and stand-up paddleboarding. Take your pick from events all over North Yorkshire, some of which are designed especially for families, at locations including Swinton Estate and Thorp Perrow Arboretum.
Many shinrin-yoku experiences take place in small groups, but for a more personal experience consider a private booking with friends and family. In Monmouthshire, South Wales, Forest Retreats' bespoke package can combine guided shinrin-yoku with holistic treatments, lunch, yoga or an overnight stay at its rural farm. Meanwhile, in Abergavenny and Gloucestershire, Forest Bathe offers private sessions for just two people, with a foraged tea ceremony and snacks – and is suitable for children aged eight years and over.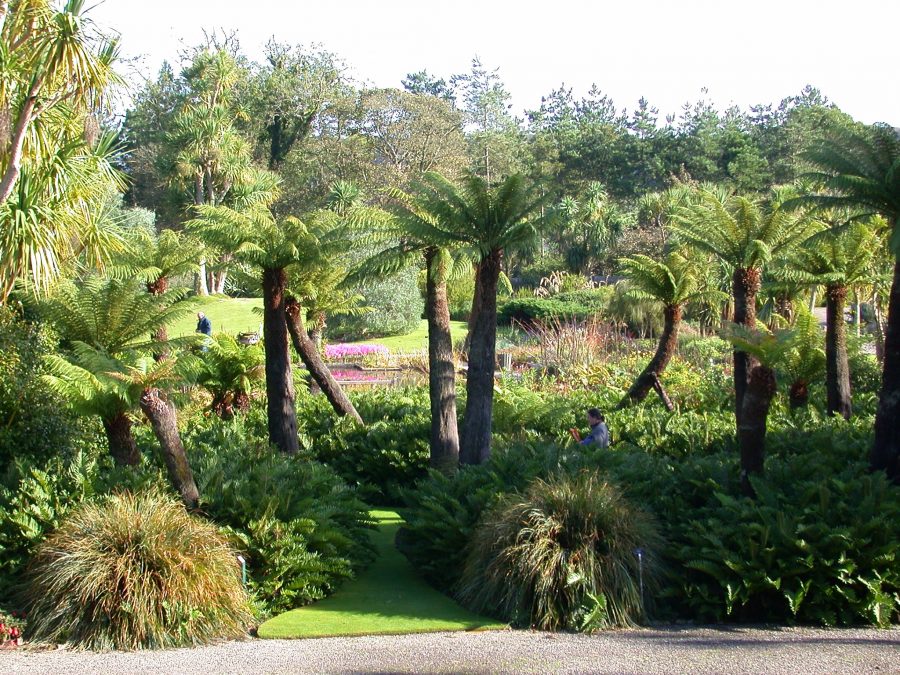 … without leaving your comfort zone
Prefer your wild wellness with a few creature comforts – like cosy cafés, paved pathways and wifi zones? Kew Gardens, in London, offers slow sensory walks through its 40-acre conifer forest, with small-group tours on selected dates year-round. The price (from £42.50) includes entry to Kew plus 20% off in its restaurants – so you can end the tour with coffee and cake. Each session lasts three hours, but you can linger as long as you like in the gardens.
In Scotland, the likes of Royal Botanic Garden Edinburgh, Logan Botanic Garden (Dumfries & Galloway) and Dawyck Botanic Garden (Scottish Borders) offer official 'Silent Spaces' – with seating positioned in peaceful, secluded spots. Visitors are encouraged to switch off their phones, breathe deeply and reflect quietly, with the trees as their only company.
Read more: Boosting our 'outdoorphins' with the Lexus NX
Words by Hazel Plush