Lexus has many years of hybrid drive experience under its belt, but we broke new ground in 2022 with the arrival of our first plug-in hybrid model, the NX 450h+. To make the most of the NX 450h+'s improved efficiency, we have some Lexus NX Plug-in Hybrid driving tips and advice that will help drivers to increase the amount of time spent running in zero-emissions mode.
Part of the second-generation NX line-up, the NX 450h+ uses the same hybrid set-up as our other models – with a petrol engine and drive battery that powers an additional electric motor – but battery capacity has increased, and there's now a plug socket that means you can charge the battery when the NX 450h+ is parked.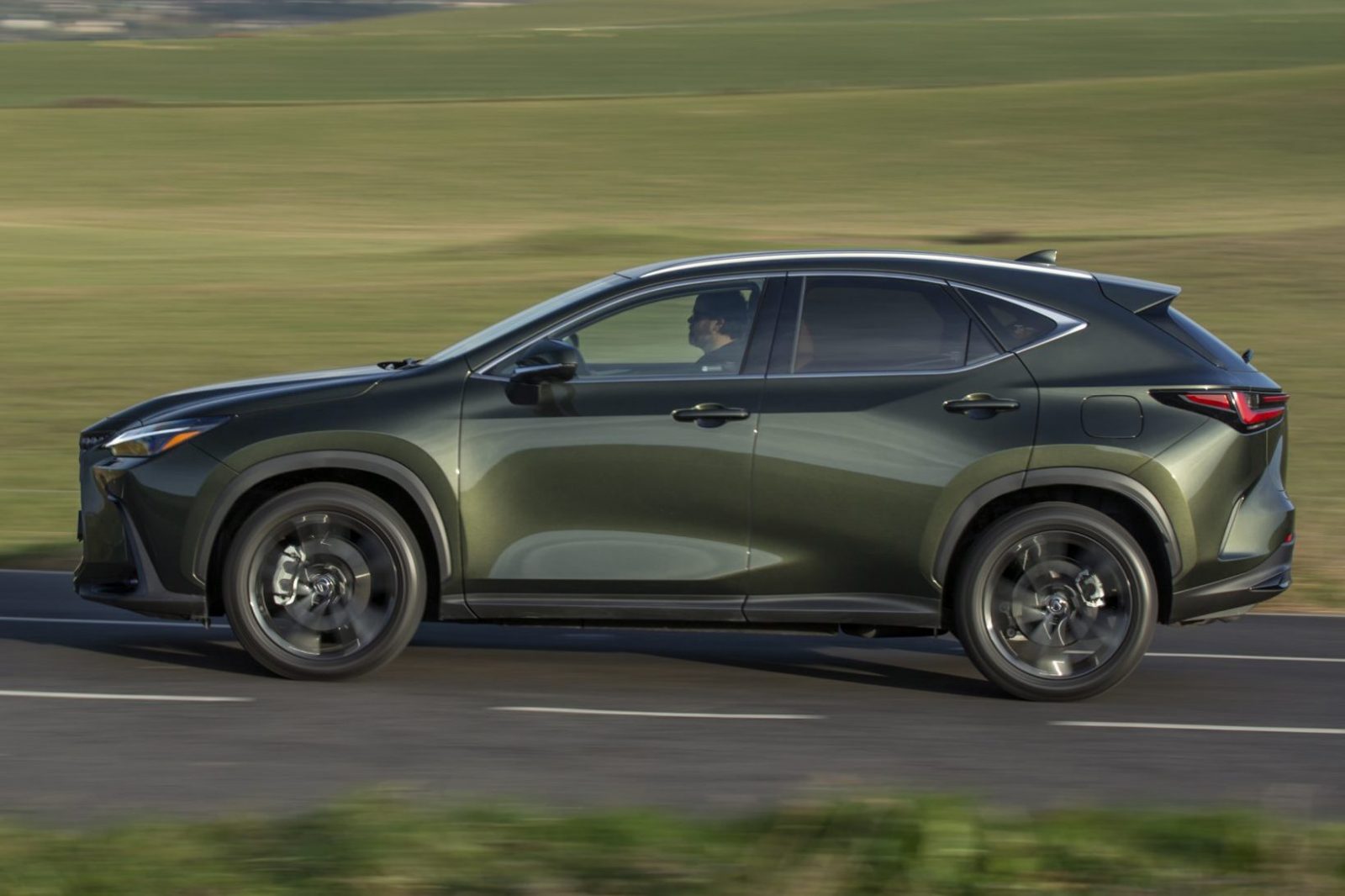 That means owners can experience more emissions-free driving for longer, with more than 40 miles of all-electric driving possible when the battery is fully charged. That could be enough to cover all your journeys in a day, but there's always the backup of the NX's petrol engine if you need to travel further.
Keep the battery charged
To make the most of the Lexus NX 450h+, it's best to keep the battery fully charged. This can be done via a domestic plug socket, although Lexus recommends fitting a wall box to provide the best charging experience. A wall box fitted by our installation partner British Gas offers greater control over charging, with smartphone connectivity letting owners take advantage of cheaper electricity rates by setting charging times for the system.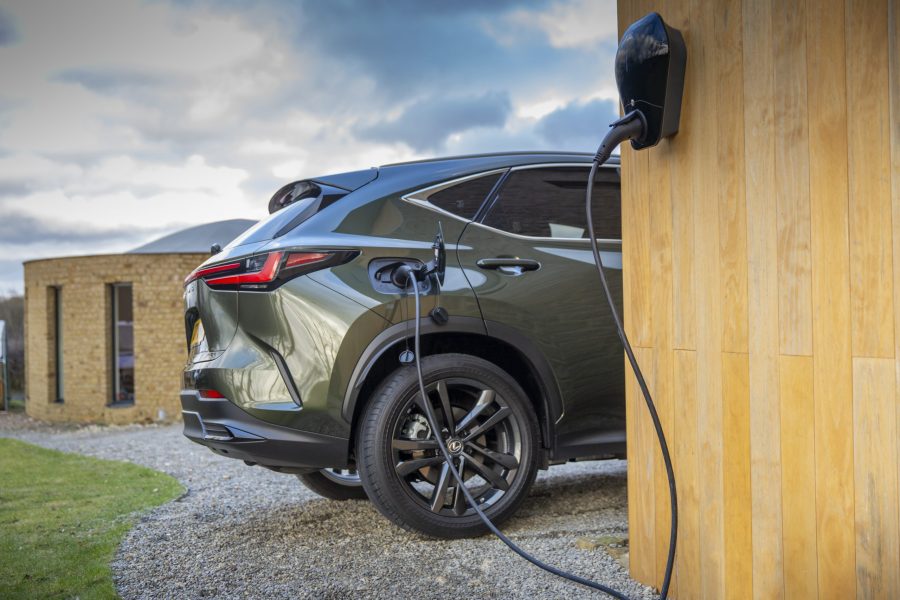 If you're out and about and have used up the NX's 40-plus mile range, then the hybrid tech will keep you running until you're able to charge up again. This will take as little as two and a half hours, so unless you're travelling somewhere with a plug that you can use, it's probably best to let the engine take the strain while you're travelling.
Do plug-in hybrids charge while driving?
In the case of the Lexus NX 450h+, the short answer is yes. Here at Lexus, we would strongly recommend charging the battery whenever you're parked to make the most of the car's electric drive. The battery never actually runs out, but when the capacity drops to a very low figure, the car defaults to the same hybrid drive set-up that is used by the NX 300h and all of our other Lexus hybrids.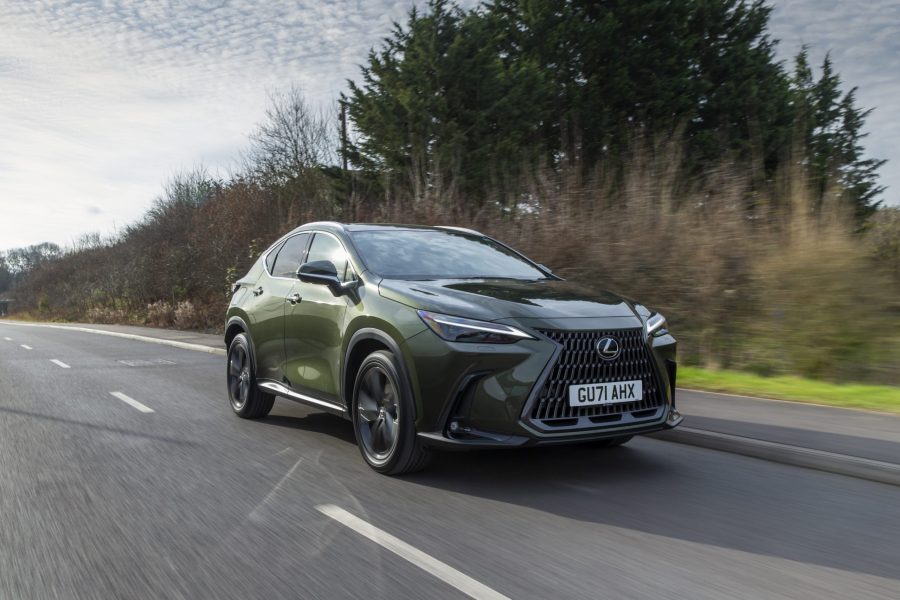 This means energy is harvested back into the battery when the car is decelerating, whether that's coasting or under braking, and thanks to the large capacity unit fitted to the NX 450h+, even more energy can be stored. To achieve this, then smooth driving using concentration and anticipation of what's happening around you.
How can I drive a hybrid efficiently?
If you're smooth with your driving, then you can make the most of the battery charge you have available, and you'll also help to save fuel once the petrol engine cuts in, too. Driving in anticipation means looking ahead and being aware of your surroundings. If you're approaching a junction, crossing or roundabout, look at the sides of the road to see if there are any other road users present, and lift off the throttle early if there is the possibility that you might need to come to a halt.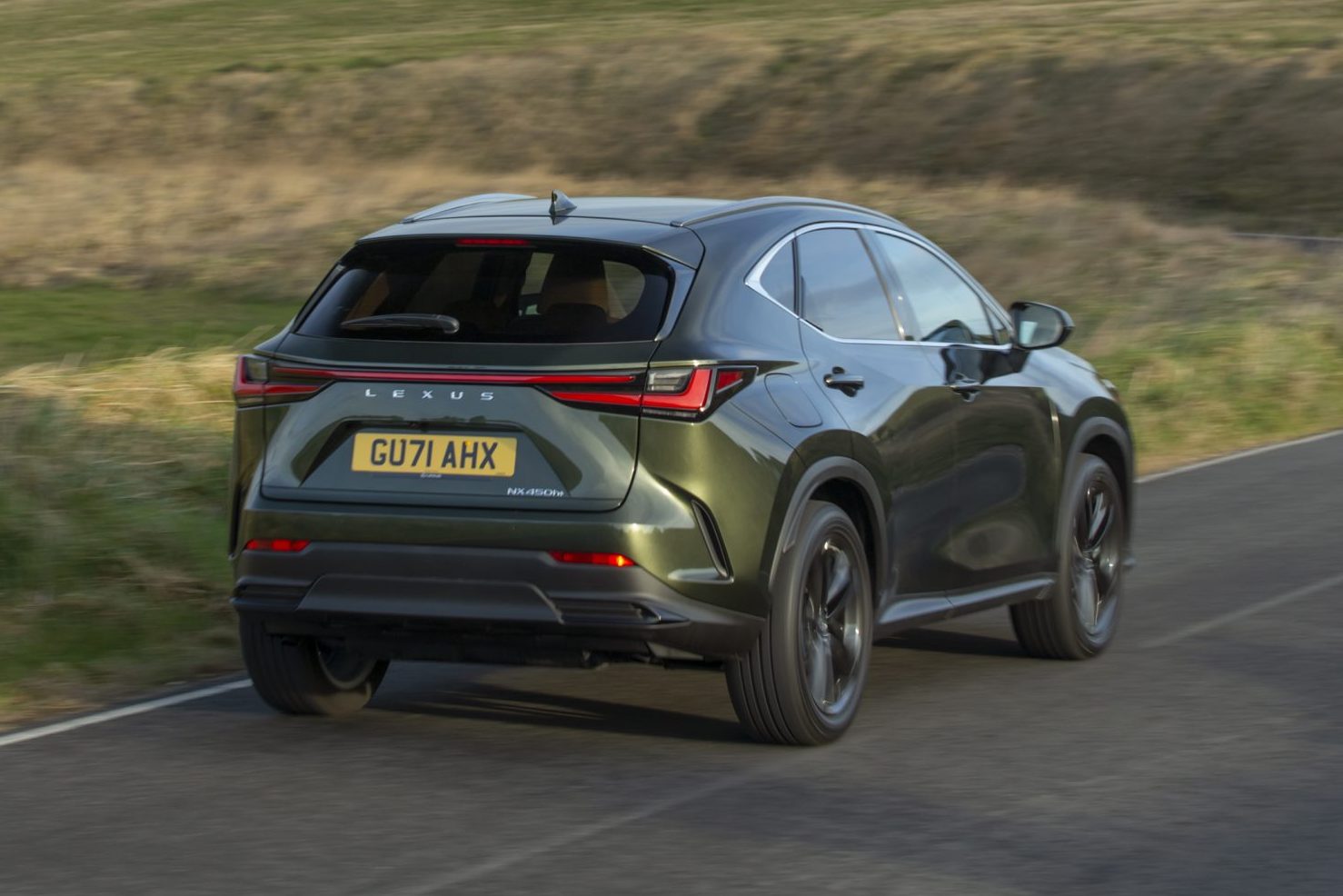 Backing off early means that you're harvesting energy back into the battery as you're slowing, and it could also mean that the hazard has cleared before you reach it, so you don't need to come to a complete halt.
Keeping your speed down is another way to help save battery energy. Tests have shown that travelling on the motorway at 60mph instead of 70mph can improve fuel consumption by around 10 per cent, while hardly impacting journey times at all.