Have you been stopped in your tracks by the sight of the new Lexus RZ? It's a striking piece of design that is only enhanced by its hero colour – Sonic Copper. Those who have seen this paintwork in natural or artificial light have remarked on its unusually vivid, shape-defining quality. But what is it that makes this bold new metallic colour option stand out from the crowd?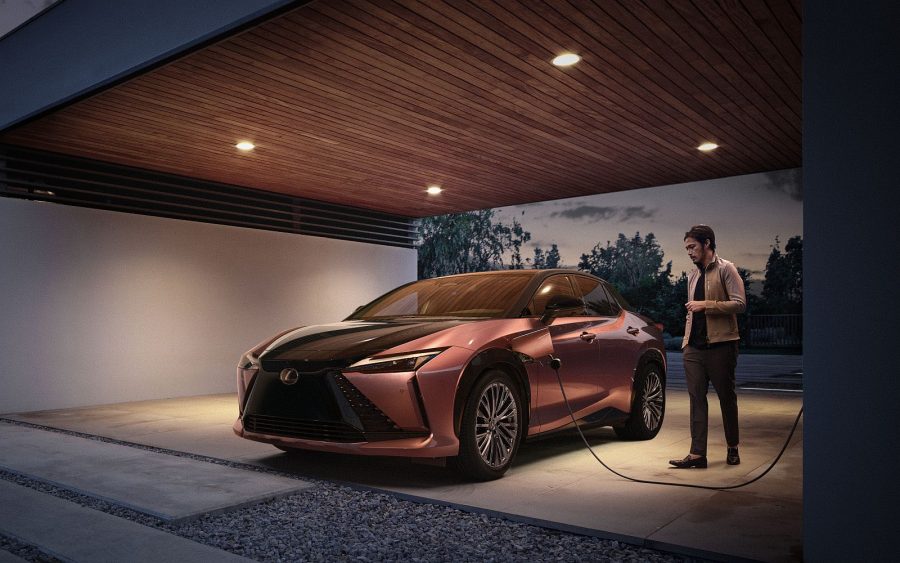 A short history of Lexus car paint innovation
Lexus has a long history of innovation in vehicle surface finishes. Indeed, our in-house laboratory in Japan employs a team of around 30 members specifically to research high-level paint technologies and collaborate with specialist partners on all aspects of paint development, design and production. Over the years this has resulted in special finishes such as self-healing top coats, complex structural pigments that use precise light refraction to mimic the vivid blue yet actually colourless wings of the Morpho butterfly, and the application of light diffusion techniques to purposely create less reflective paintwork.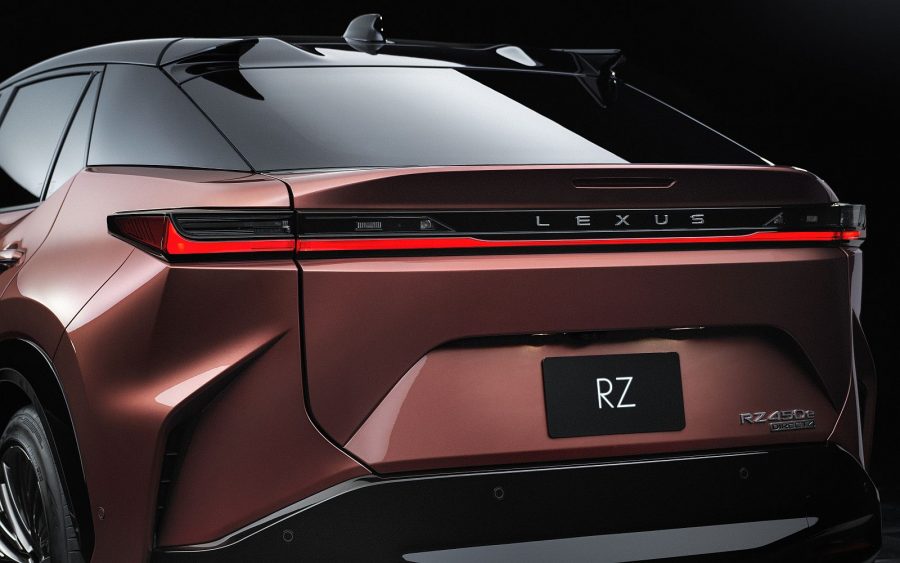 What is so special about sonic paint technology?
Sonic Copper is the latest development in a paint technology that Lexus has been perfecting for more than 15 years. Recognising that there were limits to what could be achieved using a single base paint layer, a technology was developed that allowed multiple thin layers to be applied to enhance the quality and appearance of the finished surface but without building up a coating that was too thick overall.
As the name suggests, this technology uses sonic waves to distribute the metallic flakes suspended in the paint into close, uniform alignment. Specifically, the aluminium is deposited as a thin-film vapour that is then sonically compressed into an ultra-thin layer. As light plays across the finished paintwork, the flattened flakes reflect the light more equally to create an unusually vivid sense of depth, brilliance and metallic shading to the vehicle's bodywork. And although the sonic paint process requires more effort to apply, it needs fewer bakes in the drying process and is therefore more energy efficient.
Sonically compressed aluminium flakes reflect the light more equally to create an unusually vivid sense of depth, brilliance and metallic shading
The first examples of this sonic paint technology were introduced in the UK in 2012 in the Lexus IS and GS saloons. Back then this technique was able to achieve a compressed metallic paint depth of 12 microns. In the latest development of the sonic technique, the metallic elements within Sonic Copper paintwork contract to an unprecedented thickness of just one to two microns. Producing such an extremely thin film free from any unevenness requires great skill and a perfectly smooth underlying surface – achieved through close collaboration between the paint engineers and Lexus's manufacturing team.
Which Lexus cars is Sonic Copper available on?
Though sonic paints are primarily characterised by their metallic qualities, Lexus also believes that colour relates closely to brand image. This is why Lexus felt it was important to reveal the new Sonic Copper (paint code 4Y5) in conceptual form first, where it was applied on the LF-1 Limitless to reinforce the design concept of molten metal being forged into a fine Japanese sword. Revealed in 2018, this bold vision of a future flagship crossover was very well-received, so we're delighted to reveal that Lexus has included Sonic Copper paintwork as an option on its next generation of production SUVs: the all-electric RZ, and the all-new RX (below).
Learn more: Lexus paint by numbers – the secrets of a flawless finish