Apple CarPlay has been part of the smartphone revolution which has seen technology change all our lives over the last decade dramatically – and in almost every aspect, including travelling in our cars.
The infotainment systems in most modern cars have an option to sync your phone with the car, allowing owners to take advantage of the latest technologies to stay in touch, stay entertained or stay on the right road towards their destination.
This is true for Lexus owners, too, making their lives easier and safer, thanks to a range of easy-to-access apps. Apple CarPlay has been fitted as standard to many of our models since 2020. For some older vehicles, a retrofit of this technology is available. Contact your nearest Lexus Centre to find out more.
Setting up CarPlay in your Lexus is a straightforward process. First, on your phone, go to Settings>Siri & Search, then toggle Allow Siri When Locked on your iPhone to on. This means that you can control CarPlay using the voice control button on your steering wheel.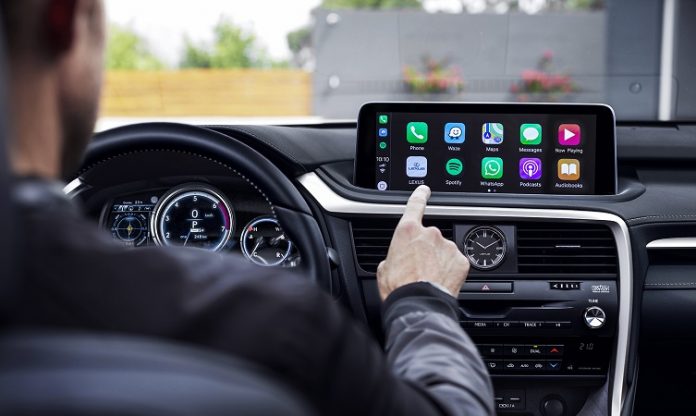 Next, plug your phone into a Lightning charging cable, then plug that into the USB data port in the centre console.
You'll now see a message telling you that Apple CarPlay is available for use and offers three options: Do Not Enable won't connect you to CarPlay, but will allow you to charge your phone; Enable Once is useful for connecting a friend's phone temporarily; and Always Enable, so your phone will always automatically connect to the car.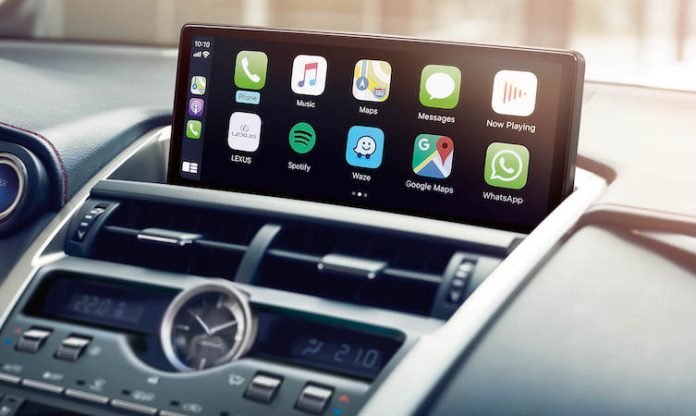 To use CarPlay, press Menu, and select Apple CarPlay. You'll now see a screen that looks like your phone, so you can select the app you want to use. How apps appear on your screen is up to you, as you can customise their order (in iPhone, go to Settings>General>CarPlay>Your Car's Name>Customise, then drag them up or down the list).
Now you're connected, it's time to take full advantage of the phone's functions that can be used with CarPlay (some apps – social media, for example – don't work in-car, because of the distraction).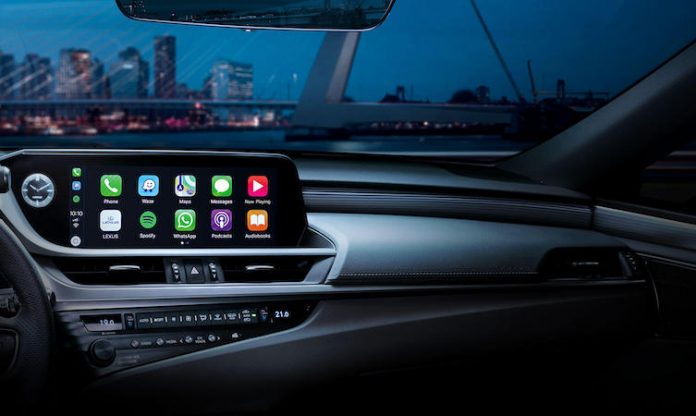 Staying connected while on journeys is one of the easiest things to do. Press the voice control button and say: "Hey Siri, call…" whoever you wish to phone (provided they're in your contacts list, of course) and you're making a call without having to take your hands from the steering wheel or look away from the road. This is clearly safer than glancing from the display to the road as you scroll through your contacts.
The same is true for Messages. If you receive a text while you're driving, Siri will ask if you want it to be read out. If you do, once it is finished, it will ask you if you wish to reply. To do so, just dictate your message (which Siri will read back to you) and ask for it to be sent. Again, very little distraction is involved.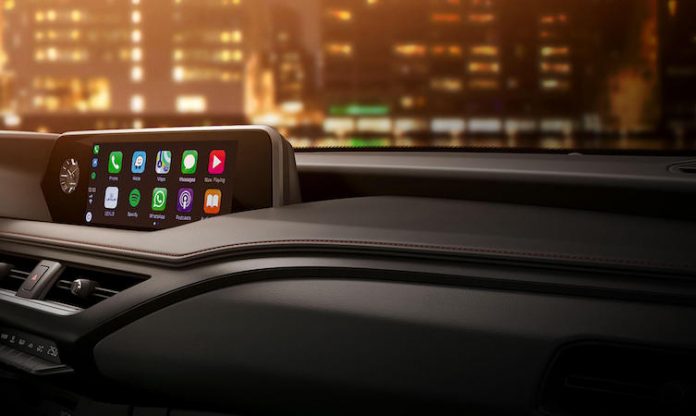 You also won't forget an appointment, as your phone's calendar function is also available – and this also combines with Maps to navigate you to where you're supposed to be.
There's a world of music to enjoy, at your fingertips, either from your Music library or from streaming services as Spotify, which will give you access to tens of millions of tracks from almost any artist in the history of recorded music. Alternatively, if you want something more thought-provoking, you can listen to a podcast or audiobook (apps such as Audible are available on CarPlay).
Apple CarPlay has been designed to make your life easier while in your Lexus, giving you easy access to apps on your phone – and allowing you to do so safely and conveniently while driving. As such it's a great example of smartphone and automotive technologies working in perfect harmony for the benefit of the owner.
For more information on Apple CarPlay, please contact your nearest Lexus Centre.