Norway's southernmost cape has a reputation for being as ruggedly beautiful as it is remote. With its rocky coastline and century-old Lindesnes lighthouse, the area known as the Skagerrak strait is breathtakingly diverse in aquatic life. On any given day–typically whilst being lashed by the persistent winds–visitors can observe everything from seals to dolphins to sea eagles in these North Atlantic waters "We have the biggest variety of ocean creatures," says chef Nicolai Ellitsgaard. "Almost every species from the whole of Norway is here."
He should know. The Danish chef has been heading up Under (meaning 'wonder' in Norwegian), the world's largest and Europe's first underwater restaurant, which opened in the small coastal community of Båly last spring and has just been awarded its first Michelin Guide star. Thanks to the richness of these waters the fastidious cook, formerly at Måltid restaurant in Kristiansand, serves some 40 guests a sitting a sublime 'submerged' menu comprising of up to 20 courses, right from the waves.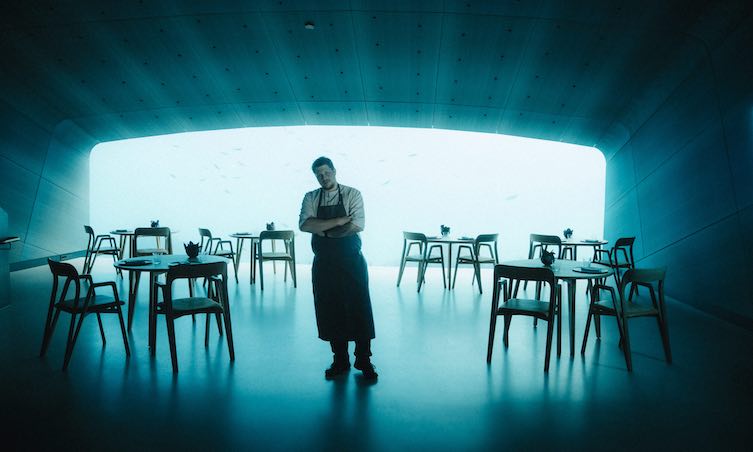 Sustainability is at the very heart of Ellitsgaard's cooking. "It makes sense to me to use things that are in season right here, right now," says the chef, who cleverly elevates the lowliest marine ingredients to dazzling effect. At Under a stone crab or squat lobster, typically thrown straight back into the sea by fisherman because of lack of demand, takes a starring role. In his hands, the humblest ingredient is transformed into a culinary attraction.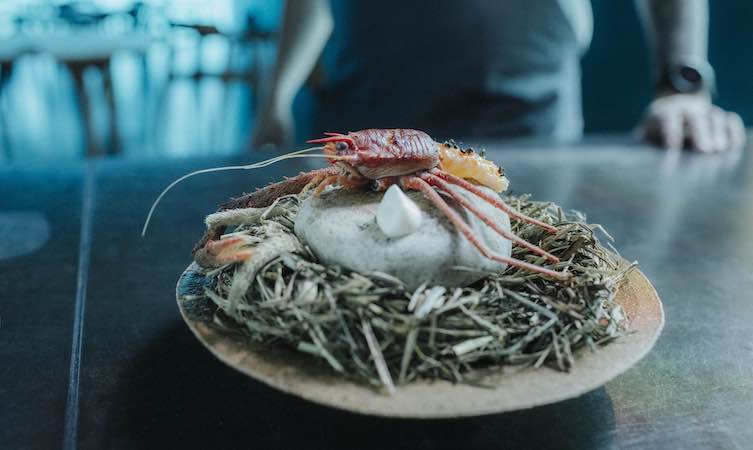 For Nicolai Ellitsgaard, cooking is akin to art. Drawing on the abundance of local seaweeds, for instance, he crafts aerodynamic 'floating' dishes that mimic the seaweed's dance from ocean bed to foamy surface. It's little surprise that the local terrain plays such a role in his creations – it determined the restaurant's award-winning architecture, too.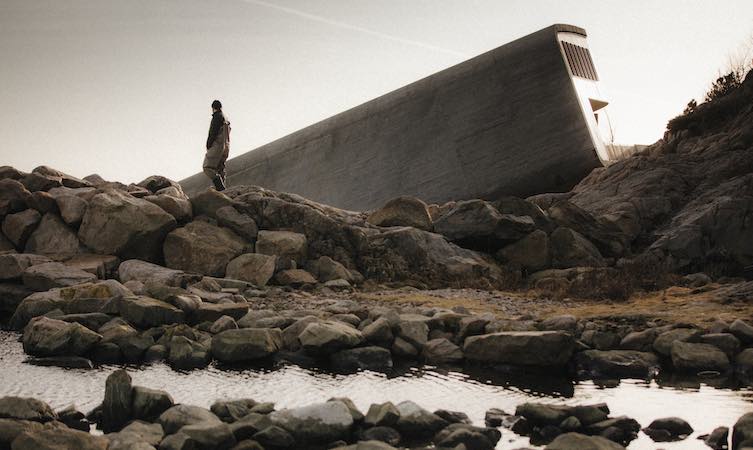 Designed by the Oslo-based team Snøhetta, the Under dining room is submerged more than 5 metres below the surface of the sea. Modelled after a 'sunken periscope', diners descend into this concrete monolith where terrazzo-flooring and charred oak tables are designed to resemble the seabed that's on view through the huge glass wall; an ever-evolving window onto the colourful wrasses, mini sharks and urchins that are destined for their table.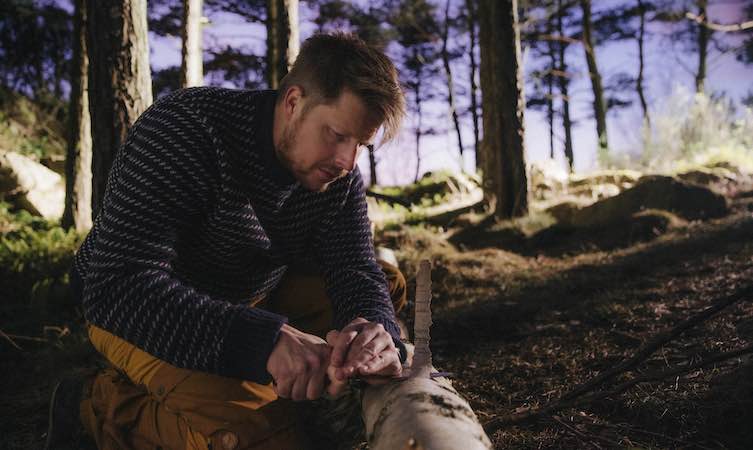 Utterly inspired by this wild and natural terrain, Ellitsgaard spends days between services foraging the local landscape for ingredients with his team – from felling trees to scouring rock pools for unexpected maritime treasures. "One of our main goals was to teach people about this region," he says of the restaurant, which is drawing global acclaim.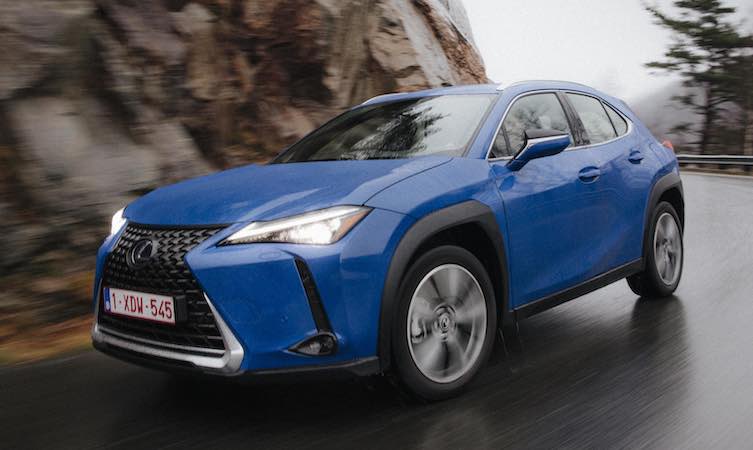 As he travels around this jagged coast, it's the Lexus UX that offers the best protection against the harsh and unpredictable climate. It's a car that chimes with Ellitsgaard's purist ethos. Whether that's in the kitchen, in the theatre of the dining room–or on the road–there's no time for error. Knowledge and curiosity is the only way.