"Craftsmanship's so important," enthuses Tommy Banks, who currently has the honour of being the youngest UK chef to have been awarded a coveted Michelin Star, at the tender age of just 24.
"You have to have attention-to-detail all the way through the process, from selecting the right variety to grow, through to the farming and harvesting, and then the actual technique that we put into the food as well."
Banks, head chef and owner of the Black Swan in Oldstead, takes a holistic approach to cooking, growing and sourcing ingredients as locally as possible to ensure food mileage is kept to a minimum – he even has Japanese-inspired crockery specially made by a local potter.
When he does need to transport ingredients, he has the versatile and efficient Lexus RX L hybrid on hand. It has more than enough space in the back to stow the fresh veg picked straight from his farm just down the road.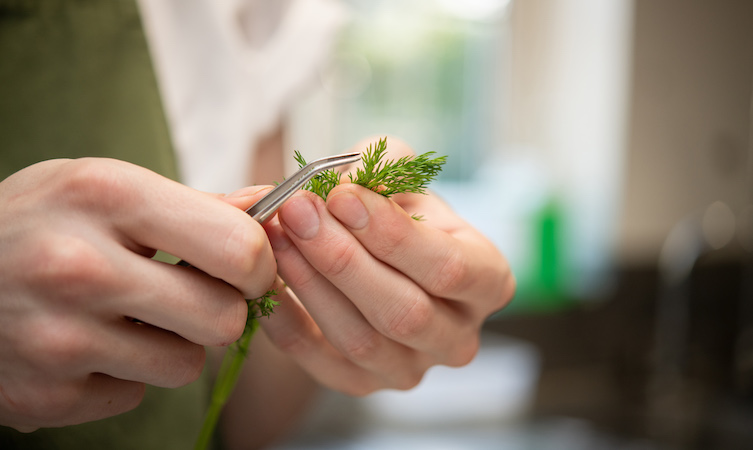 This closeness to nature, and the seasonality that comes with it, is integral to the inventive dishes he creates: "When you're out in the middle of the countryside it's quite easy to be engulfed by what's around you and that inspires us to create the food that we create. Seasonality is everything when it comes to our cooking – we'd be lost without it. The lovely thing is that, generally, ingredients that are in season together go really well together."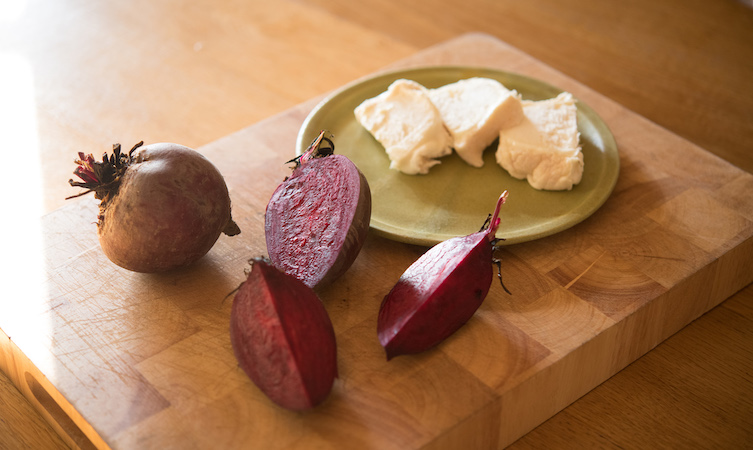 Tommy Banks: Chewy Pablo Beetroots with Sinnoudan Hill Goats' Cheese Snow
Ever heard of goats' cheese 'snow'? No, neither have we. Beetroots and goats' cheese is a classic, seasonal flavour combination but, as ever, in true Tommy Banks style, his creativity takes these two humble ingredients and turns them into a truly special starter: "I find in winter you're trying to create something out of nothing. You haven't got many ingredients so you've got to get quirky with them."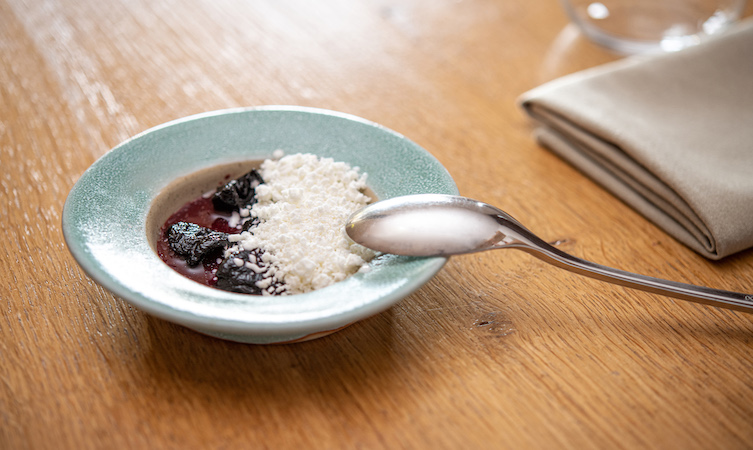 The story behind the individual ingredients alone is impressive: "Talk about artisanal; the lady who makes this goats' cheese has 12 goats and she milks them by hand. These beetroots are grown on our farm."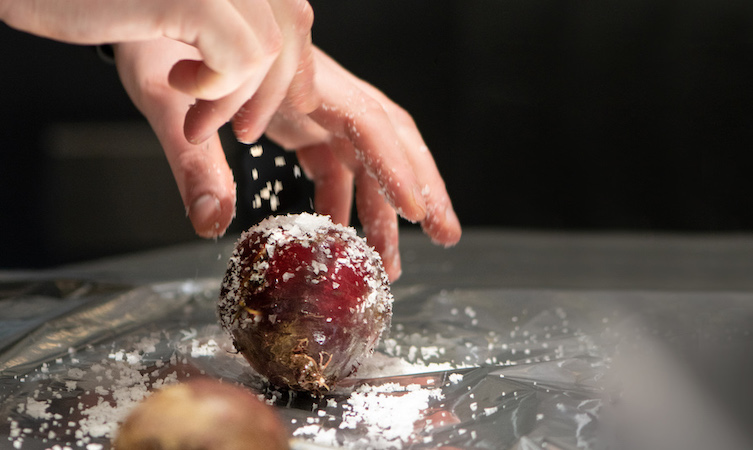 Tommy describes how the beetroots are cooked: "The beetroot we use is a variety called Pablo, which are beautiful, sweet beetroots. We've baked them in their skins, so they stay really sweet but lose some of that bitterness that you get, and then I dehydrate them so they're really dry…"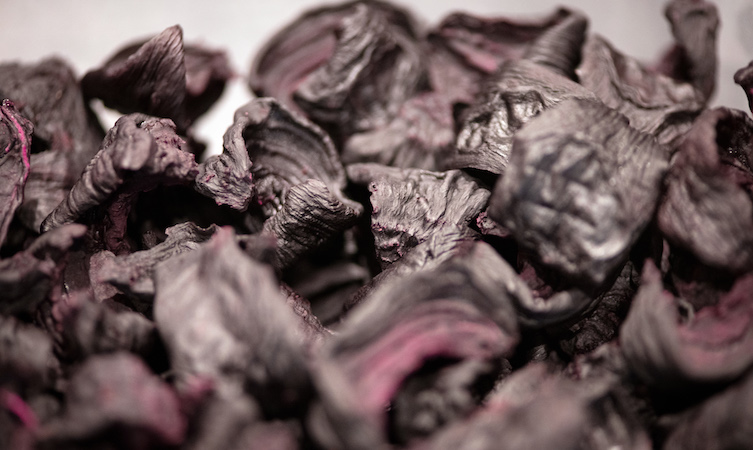 "…I then rehydrate them again in a mixture of beetroot juice and blackcurrants. That works really well because you get this sort of chewy, almost candied, pastille-like texture to the beetroot which is fascinating. I serve that with a sauce that's also made out of blackcurrant juice and beetroot juice."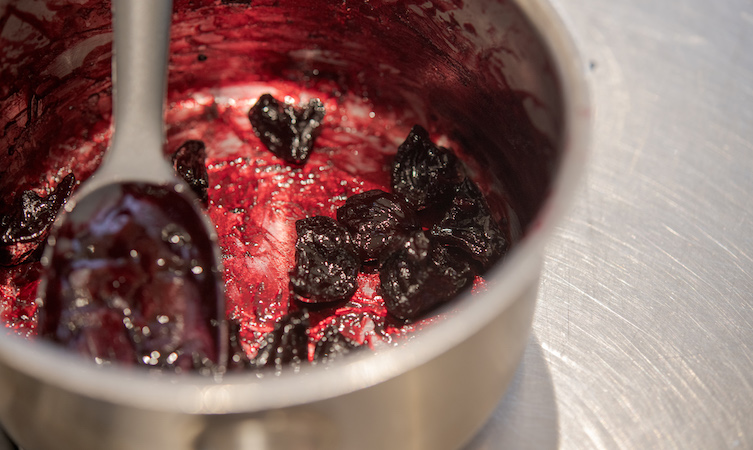 So, what actually is goats' cheese 'snow' then? "We freeze the goat's cheese with liquid nitrogen so it's really crispy and then when you eat it, it melts perfectly on your tongue." Mind blown.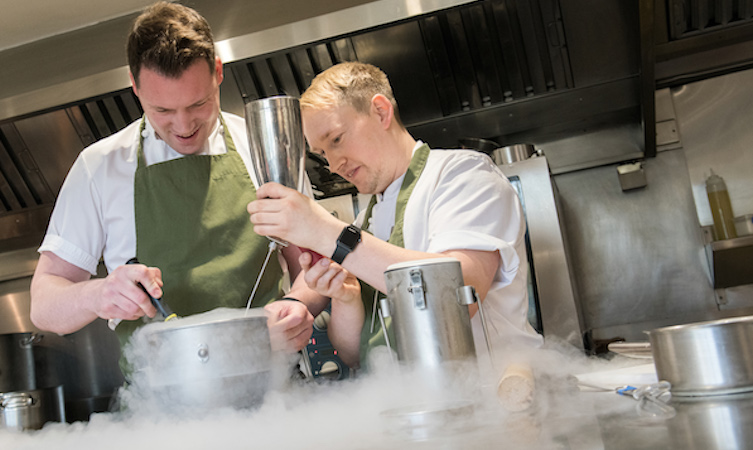 Tommy Banks: Fallow Deer, Black Garlic and Cauliflower
If there was ever a dish that sums up the ethos of Tommy Banks and The Black Swan, this is it. The star attraction of the main course is a beautiful piece of fallow deer, naturally reared locally.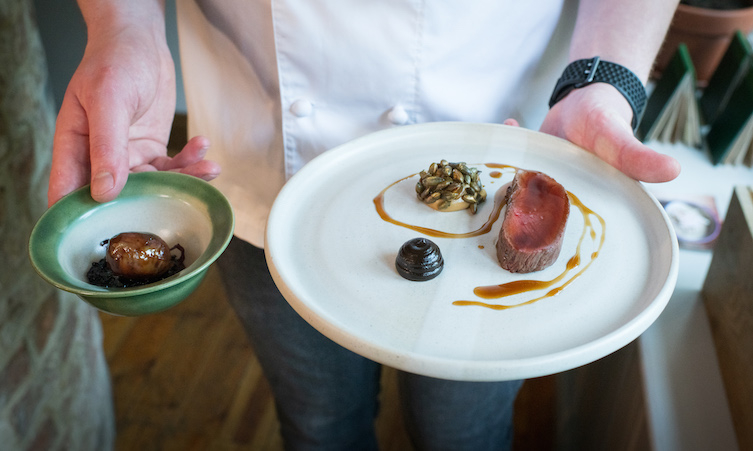 This is a piece of meat that needs to be prepared with the utmost respect and cooked with accuracy: "Precision is everything," insists Tommy. "The meat itself comes from a wild animal so you've got to know exactly how to treat it. This is not a farmed piece of meat that's going to be the same every time, so you've got to use your technique and your intuition to make it absolutely delicious."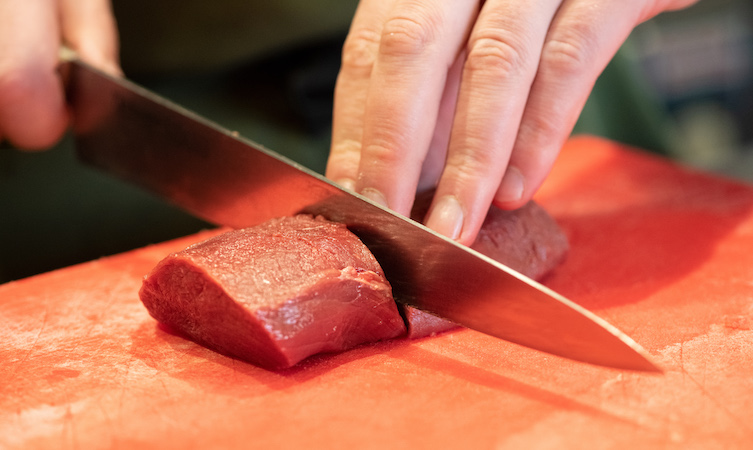 Speaking of precision, creating the black garlic that accompanies the venison is a fine art. Originally a Japanese technique, Tommy cooks the garlic in the oven at 60 degrees Centigrade for six weeks.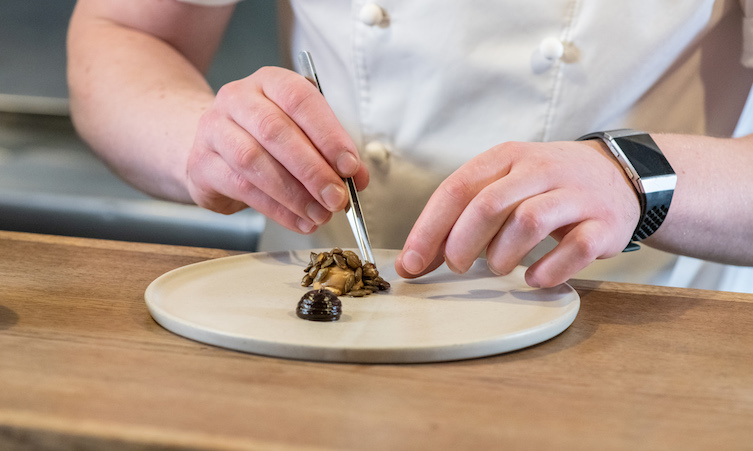 This may seem excessive, but the result is the perfect accompaniment for the fallow deer, as Tommy explains: "Over that period of time, it just very slowly caramelises, losing all that acrid harshness you get from raw garlic and becomes super sweet and sticky and delicious, almost molasses in flavour. It goes really well with roasted meat." This was joined by a little faggot of the deer's offal and some red cabbage.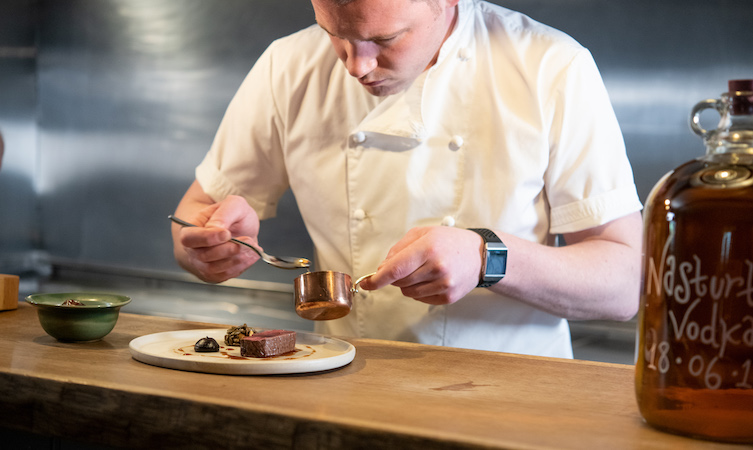 "If you wanted to recreate this dish, you couldn't without my ingredients. That's what makes it special." We couldn't have said it better ourselves, Tommy.
Read More: The art of making the Matcha crepe cake