Can a virtual Japanese art exhibition really be as immersive as real-life gallery hopping? Perhaps not. But even when a painting is turned into pixels, it doesn't forfeit its power. Showcasing everything from old Edo masterpieces to boundary-breaking modernism, these online collections put Japan's vibrant and varied artwork in the spotlight – with innovative ways to get you up-close.
So, zoom in on the brushstrokes, watch interviews with curators, and whirl around exhibitions in dizzying 360° VR – before, inevitably, spending too much in the online gift shop. Some things never change.
Words by Hazel Plush.
Japan's roaring Twenties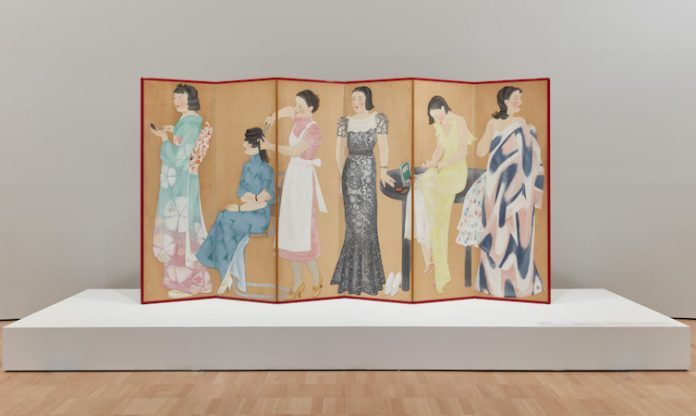 Swinging dance halls, international fashion and youthful optimism were the hallmarks of 1920s Tokyo – and NGV's 'Japanese Modernism' exhibition brings this high-spirited period to life. It's packed with striking Art Deco-style posters, Smarties-bright kimonos, and interior design that captures the city's growing fascination with global trends. Take a look via the 360° virtual tour, or discover the key pieces that define this energetic era. National Gallery of Victoria, Australia.
Introducing the 'first lady' of art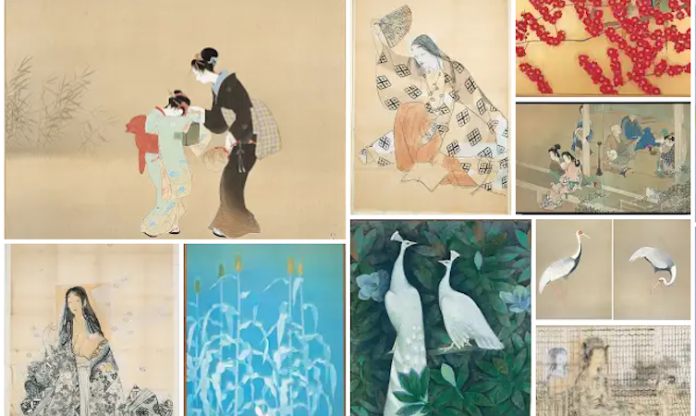 Uemura Shōen was born in 1875, to humble beginnings – but this pioneering painter became the first female to receive Japan's prestigious Order of Culture award. The Shohaku Art Museum is dedicated to Uemura's artistic endeavours, with a glorious online collection of dreamlike, whimsical paintings to lose yourself in – while Google Arts and Culture tells her story through her work. Shohaku Art Museum, Nara, Japan.
Behind the scenes in the studio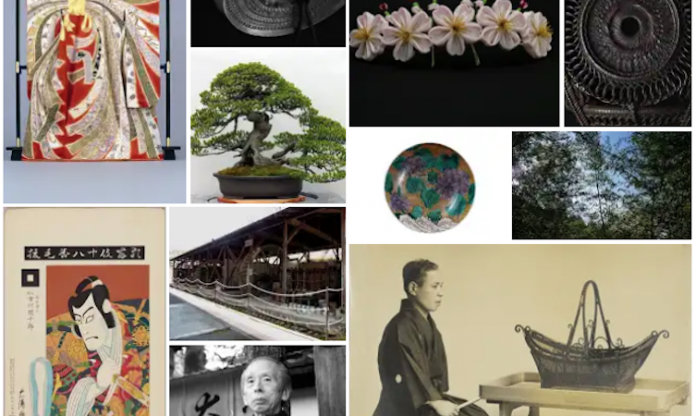 From delicate calligraphy brushes to feather-light washi paper, the tools of Japanese artisans are often just as precious as the art they create. This online exhibition by Kyoto's Ritsumeikan University reveals their unique beauty and history – as well as many region-specific crafts, such as intricate wooden marquetry from Hakone, and hana kanzashi hairpins worn by Kyoto's maiko (apprentice geisha). Art Research Center – Ritsumeikan University, Kyoto, Japan.
Mitsumasa, manga – and more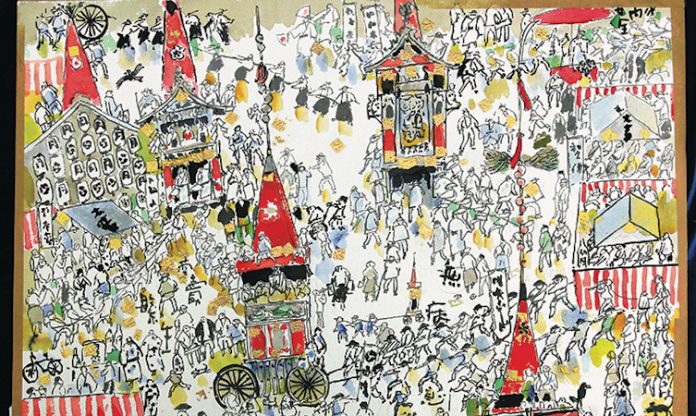 If you didn't make it to the Anno Mitsumasa retrospective at Japan House last year, there's good news: you can now see the entire exhibition in a 360° virtual tour. It's a delightful collection of playful papercuts, watercolours, and ink doodles by the children's book illustrator. Meanwhile for manga fans, there are video interviews with the likes of Urasawa Naoki and Tagame Gengoroh, while craft lovers can delve into Japan's rich artesanal traditions. Don't miss the online art workshops and competitions, too. Japan House, London, UK.
Read more: How to have a weekend of Japanese culture in London
'Meet' the V&A's curators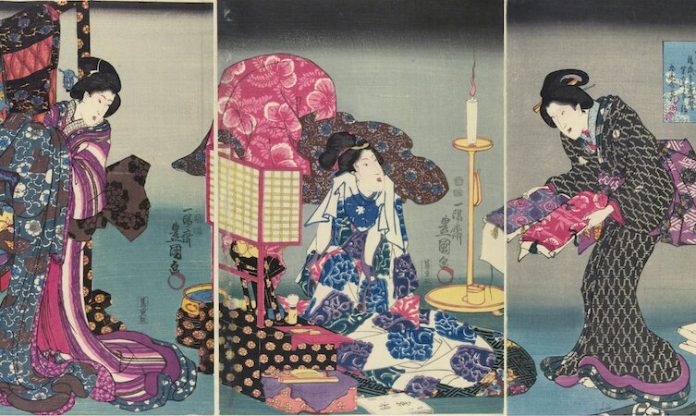 Hats off to London's Victoria and Albert Museum, which has not only put the highlights of its Japanese collection online, but also interviewed its senior curators about their favourite pieces and periods. Scroll down to the 'Features' section, and you'll also find a series of deep-dives into the country's art and culture: from the symbolism and skill of Samurai armour, to how designer Kosuke Araki is using food waste to create striking tableware. V&A, London, UK.
Abstract adventures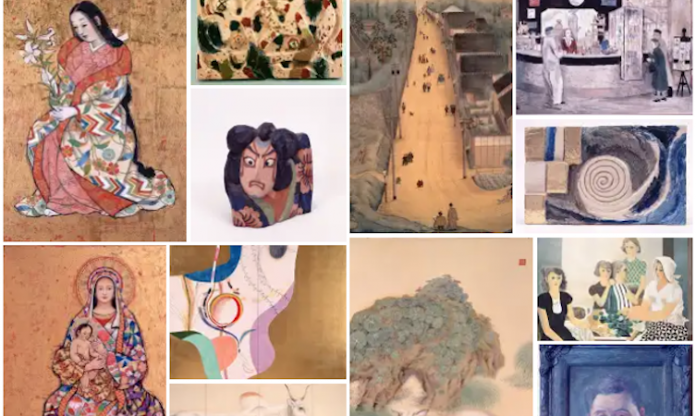 Inshō Dōmoto was a true twentieth-century visionary, using methods and materials from traditional Japanese art to create boundary-pushing paintings and murals. To see them for yourself, browse the online archives of the Domoto-Insho Museum of Fine Arts: they encompass everything from his silk-painted scenes of blowsy cherry blossom, to forays into Cubism and Expressionism. Dōmoto received the Order of Culture in 1961. Kyoto Prefectural Domoto-Insho Museum of Fine Arts, Kyoto, Japan.
And a few more…
The Kyoto National Museum has an array of online exhibits, including an excellent primer on Paintings from the Edo Period. Like what you see? Don't miss the Tokaido Hiroshige Museum of Art: it puts the works of Utagawa Hiroshige (an Edo Period master) in the spotlight, with 123 paintings to pore over. The National Museum of Modern Art, Tokyo, offers more modern marvels – displayed according to theme, or via its virtual tour.