Now is the time to make sure your Lexus is road-ready as the government starts to slowly lift some of the lockdown measures, allowing people to return to work and travel longer distances to visit relatives and friends.
With many of us being encouraged to keep our cars parked for an extended time during this lockdown, it would be a good idea to give your Lexus a thorough inspection before hitting the roads once again, whether for business or pleasure.
It is important to remember that, although restrictions are starting to be relaxed, only essential journeys should be carried out until the lockdown fully lifts. 
We have compiled a list of items to check in order to ensure that your Lexus is road-ready.
Visual Inspection
Take a walk around your Lexus to make sure it hasn't been damaged in any way during its inactivity. Just because you haven't been using your car, doesn't mean small dents and scratches haven't appeared, especially if you have left your car parked on a public street. Look underneath the car and around the wheel arches for any animals which may have used your car as a temporary nest or home. 
Under the bonnet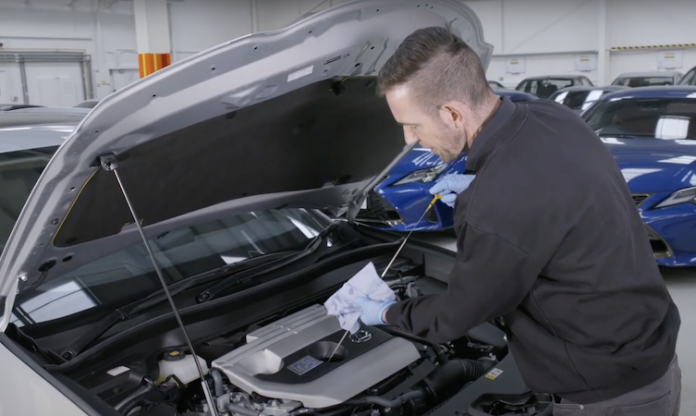 It's important to check your car's fluids before you go anywhere, particularly your oil, brake and washer fluid levels. Use your dipstick to check the oil level in your car, if the oil level is low then you will need to top it up. Please remember to only add oil to a car with the engine turned off. Top up your screen wash and brake fluid too if required. 
Battery
During the lockdown, it is likely your Lexus has been sat stationary on your driveaway or stored away in a garage. This means that the battery is at risk of becoming flat. To prevent this, we recommend starting your engine and leaving it running for roughly 60 minutes to top up it up. Remember to do this in a secure, well-ventilated area. 
Lights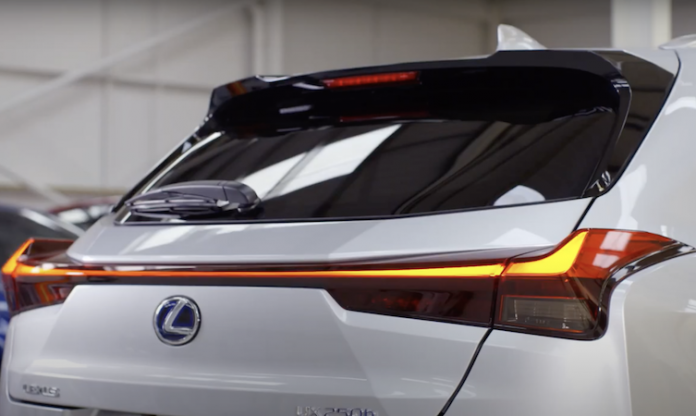 Before setting off, make sure all your lights are in working order, and that no bulbs have broken during the lockdown. Remember to check headlights, rear lights, indicators and fog lights. Remember to inspect your interior lighting too. 
Brakes
Without constant use, your brakes could start to show signs of corrosion. But don't panic, as this is normal in vehicles that haven't been used in a while. To remove the corrosion, gently push the brake pedal a series of times when you set off. This will help clear away the corrosion from the brakes. 
Windscreen
Wiping your windscreen and wipers will help remove any dirt and grime that may have built up during the lockdown. Use a damp cloth to ensure that there is nothing that can scratch or chip your windows. Remember to do this to both your front and rear windows. 
Tyres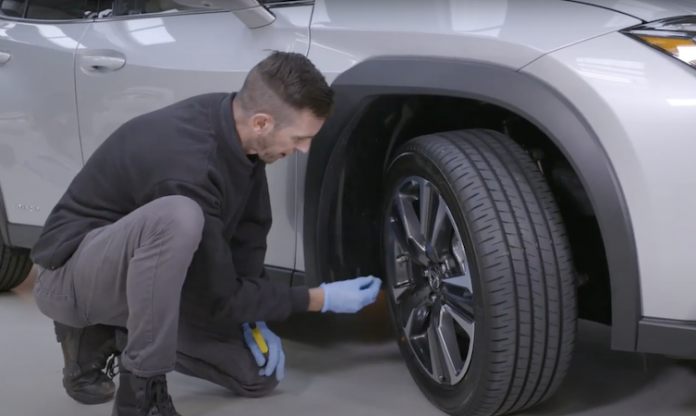 It is important that you check all four of your tyres before heading back on the road. During the lockdown, the tyre pressure may have decreased slightly and will need to be topped up again. You will need to use a tyre gauge to check the tyre pressures if you have an older Lexus, as newer models are equipped with a tyre pressure monitor system. You can find the correct pressures in the drive's manual or on a sticker located inside the door. After checking the pressures, examine the tread depth of your tyres and make sure there is no visible damage. 
Spare tyre
Always remember to check the pressure of your spare tyre too. If you Lexus doesn't have a spare tyre, then make sure that your puncture repair kit is fully functional and stored securely in the boot.  
If you follow these steps then you will ensure your Lexus is road-ready. Remember, you can still purchase official Lexus parts and spares at our Lexus eBay store while our dealer network slowly reopens to the public. If you require any additional help or information then please feel free to contact your local Lexus dealer, who will be happy to assist you.