The Japanese tradition of omotenashi, hospitality that anticipates and fulfils people's needs, has strongly influenced the way Lexus designed the new RX.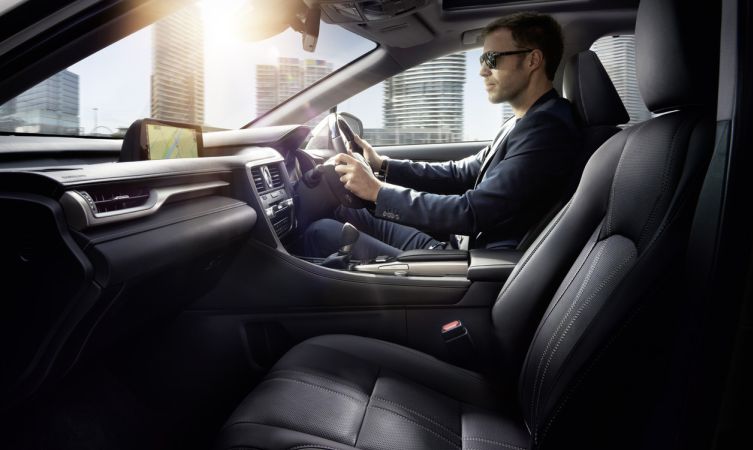 Omotenashi is valued by Lexus as a means of ensuring that its vehicles exceed expectations. It involves close attention to detail and a personalised approach which understands that every customer is different. The aim is to create a refined interior environment in which people can feel secure, comfortable and totally at ease, with all their needs taken care of.
Examples of this include exterior door handle illumination, interior lighting pinpointed for individuals rather than all passengers, electric windows that slow slightly before closing to reduce noise, and the sensory appeal of fixtures such as optional laser-cut wood inserts. Three further expressions of omotenashi in the Lexus RX are described below.
Generous rear seat accommodation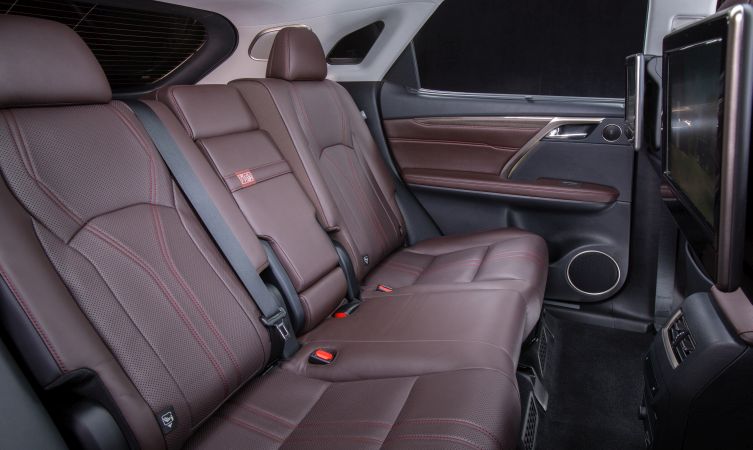 Special attention has been paid to ensure all passengers travelling in the new Lexus RX enjoy the highest levels of comfort.
A 50mm increase in wheelbase has helped secure even more generous leg, head and shoulder room for the three rear seats. Arranged in a 60:40 split configuration, the seats feature integrated heaters and have increased angles of recline and cushion slide adjustment.
The result is space and comfort comparable to that of the flagship Lexus LS limousine, while the cabin ambience can be further enhanced by specifying a panoramic sunroof, which introduces more light and an even greater sense of spaciousness.
Smart power tailgate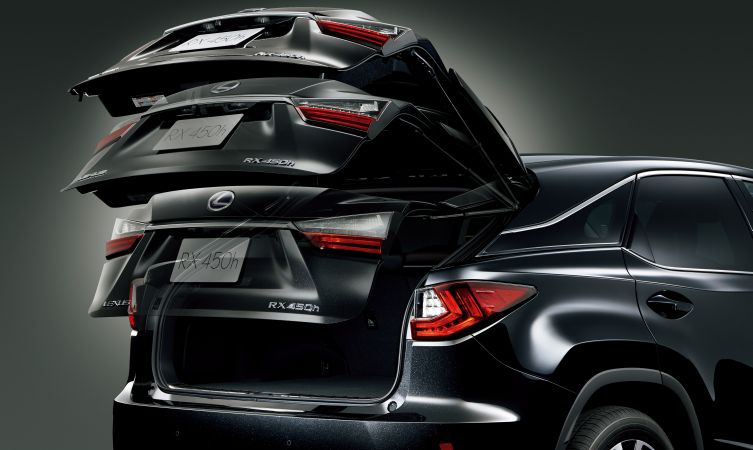 The new RX is the first Lexus to offer the convenience of a smart power tailgate. If you are carrying bags or luggage, there is no need to fumble for keys or reach for the tailgate release button. Instead, you can just wave your hand over the Lexus emblem on the tailgate to operate the mechanism – you don't even have to touch it.
A sensor detects the key fob in your pocket or bag and the trigger motion to open the tailgate. The system is even designed to work if you are wearing gloves and can recognise an elbow motion if both your hands are full. The result is an extra level of convenience that perfectly expresses the hospitality principles encapsulated in omotenashi.
World-first height-adjustable cup/bottle holder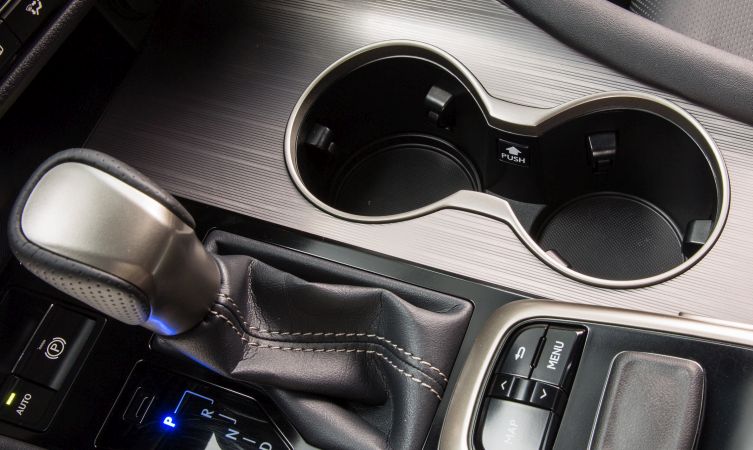 Cup-holders can be found in almost every car on the market but none has yet achieved the neat versatility of the kind provided in the new Lexus RX.
Lexus has produced a simple yet effective system to adapt the depth of the holder in the centre console according to the size and type of drink receptacle. The base of the unit is fitted with a sliding height adjustment mechanism that can be pushed down with a bottle to gain the maximum depth, or brought up to a level that is appropriate for a cup or can by pressing the release button on the side. The adjustment range is from 70 to 110mm in depth.
Read more: Convenience and control features of the new Lexus RX
Read more: Driving performance of the new Lexus RX
Read more: Safety features of the new Lexus RX
Read more: Features of new Lexus RX F Sport models