In its mission to extend the superior quality that has long been a hallmark of its vehicles, Lexus has recruited the skills of Yamaha specialists experienced in piano manufacturing. As a result, craftsmanship skills admired in the world's greatest concert halls are now being displayed in the more intimate surroundings of the new Lexus RX.
A laser-etching process used in the creation of some of the world's most exclusive musical instruments is amplifying the fine contemporary quality of the real wood veneers featured in the luxury SUV's cabin. See a video explaining this process below.
Applied to trim sections on the centre console and doors, the process makes precision cuts through the wood to expose a layer of aluminium beneath, creating a striking line design that draws on the sharp contrast between the rich qualities of the wood and the cool appearance of the metal. The effect is heightened by the application of a protective top coat that is polished to a high shine.
The technique is applied to the RX's sapele wood option, a material with a distinctive ribbon grain that is also used in the manufacture of grand pianos and guitars. As the wood is delicate and vulnerable to damage, the work can only be done by skilled craftsmen. The quality of the results can be compared to a pinstripe woven into the material of a tailor-made suit, or a light-capturing design engraved on the surface of a piece of fine crystal.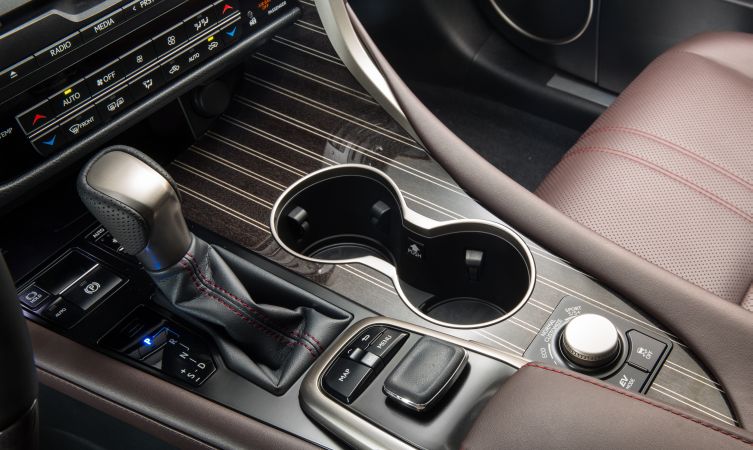 This advanced process demonstrates how the new RX follows the pattern set by its successful predecessors in embracing innovative technologies, materials and designs that can reshape people's perceptions of the kind of luxury a prestige SUV can deliver.
With the benefit of 100 years' experience in creating products that please the eye and the ear, Yamaha has been working with Lexus since the launch of the premium automotive brand 25 years ago, providing high-end and exclusive ornamentation elements for the LS limousine and other models.