While thoughtful convenience features, enhanced control and responsive driving performance engineered into the new-generation RX will engender a sense of delight in ownership, the safety of all those in or around the car has been of primary importance to Lexus.
The new RX goes further than any other Lexus in history to set a new standard in safety for the manufacturer. Indeed, the suite of Lexus Safety System+ features that come as standard in all grades* are some of the most advanced and comprehensive of their kind in this class. Some of these are explained in the video below.
Lexus Safety System +
Lexus Safety System+ uses a monocular camera behind the windscreen and a millimeter-wave radar behind the grille to integrate several active safety technologies. Some of these elements are explained in greater detail below.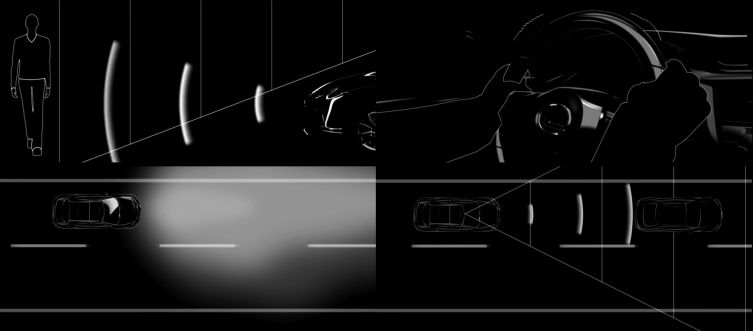 Pre-Crash Safety with pedestrian detection: This system uses sensors to detect vehicles or pedestrians in front of the vehicle. If the system judges that a collision is probable, it warns the driver so that they may perform an evasive manoeuvre. If this audio-visual warning is ignored, the system will intervene and automatically activate the brakes to either avoid the collision or mitigate the impact force.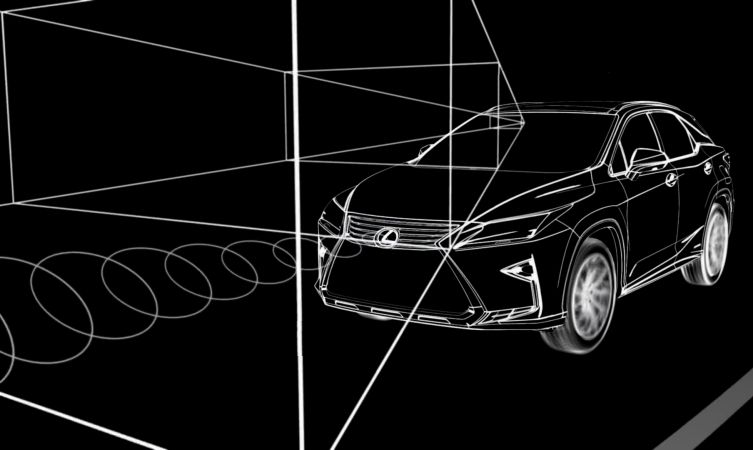 Lane Keep Assist: When the system judges that the vehicle may deviate from its lane without the use of indicators, a visual warning is illuminated in the multi-information display to inform the driver of a potential unintended lane departure. It is also accompanied by either a buzzer sound or a vibration sent through the steering wheel. If cruise control is activated, the system will additionally help the driver realign the car by providing some steering intervention.
Automatic High Beam and Adaptive High Beam System: The headlights in the Lexus RX are designed to automatically switch from high beam to low beam when another vehicle is detected. However, Premier grade models feature the upgraded Adaptive High Beam System, which intelligently optimises the high beam light distribution by rapidly disabling/enabling individual LEDs so that vehicles in front or approaching are not directly illuminated.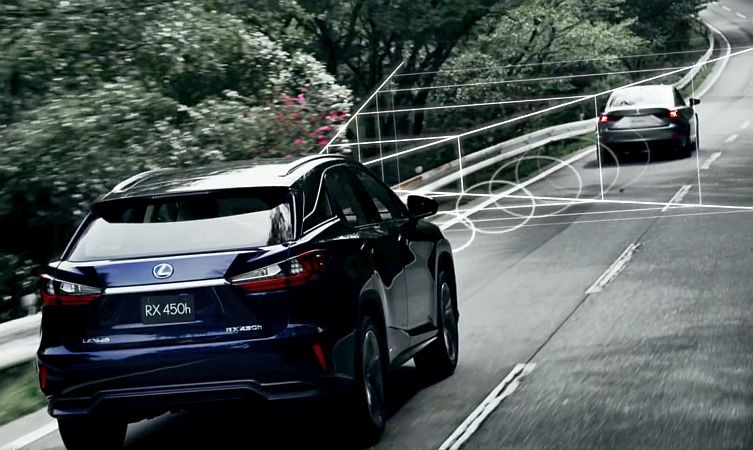 Adaptive Cruise Control: In addition to maintaining a set cruising speed, this system uses a combination of millimeter-wave radar, camera sensor, yaw rate sensor and steering sensor to maintain a pre-determined distance from the vehicle in front. The addition of a camera sensor increases the accuracy of vehicle recognition, including vehicles that cut into your path, and is also a key element in the Lane Keep Assist function mentioned above.
Please return to the official Lexus UK blog tomorrow when we take a closer look at features available in new Lexus RX F Sport models.
* Lexus Safety System+ is standard on all grades available in the UK market