Having examined some of the standout features of the new fourth-generation Lexus RX in the key areas of convenience and control, driving performance, and safety, our final post in this four-part series looks at some of the tangible benefits of choosing a more overtly athletic F Sport model.
Lexus F Sport models have always been employed special visual and performance enhancements to stand out from the rest of their respective ranges.
The new Lexus RX F Sport models – available in both RX 200t and RX 450h guises – are no exception to this rule. From the exclusive front bumper and dedicated multi-spoke 20″ alloy wheel design to the choice of three different perforated leather trim options for the interior, a Lexus RX F Sport is packed with unique features*.
Please watch the video below for an overview of some of these features.
F Sport features
Combination meter: Of all the exclusive F Sport features, the one the driver may notice first is the exclusive instrumentation cluster within the dashboard. The broad LCD display is characterised by a large, easy-to-read circular gauge that combines a rev counter and digital speed indicator, while other instruments include a boost meter (RX 200t only) and G-Monitor for visualising the amount of g-force being exerted on the car by enthusiastic driving.
Sound generator: Available on the Lexus RX 450h F Sport only, the sound generator enhances the driving experience by tuning the sound frequencies of the air pulses coming into the V6 engine. The result is perceived to be pleasant and 'tuneful' to the ear during acceleration in the mid- to high-rev range.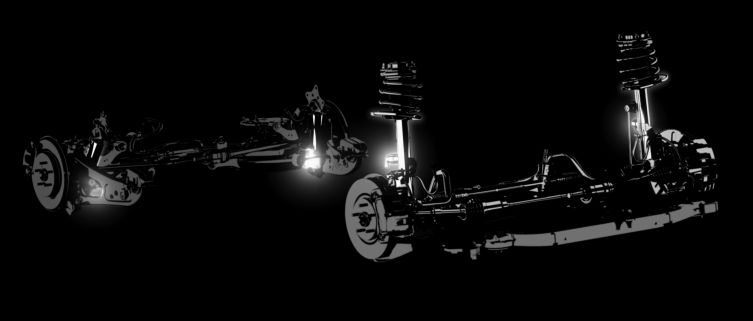 Adaptive Variable Suspension: This system controls the damping force of the shock absorbers at each wheel in response to road surface conditions and driver inputs, enabling the Lexus RX to handle with a more sporting bias. In practice this means that on a rough road the system instantly switches to a more compliant setting to maintain ride comfort, whereas the damping force is increased when cornering to help reduce body roll and deliver flatter, more performance-oriented body control.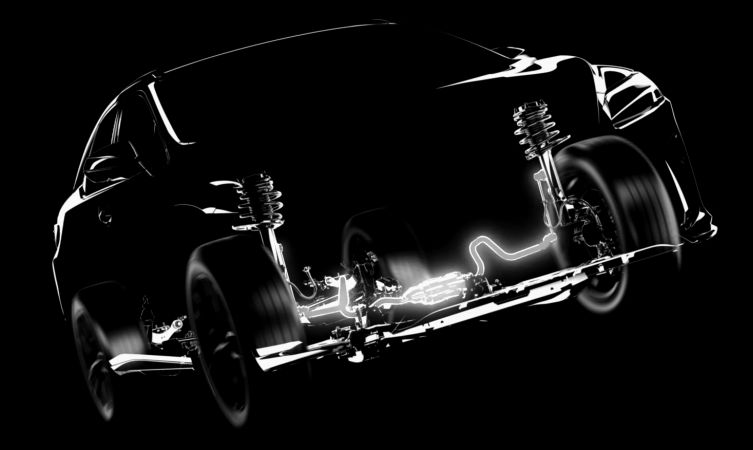 Active Stabiliser Suspension: This innovative anti-roll system is the first of its kind in the world, actively suppressing body roll in line with the unevenness of the road surface. It constantly measures damping reactions within the suspension and responds immediately with an appropriate counter force across the anti-roll bars, the effect of which being a feeling that the car is being stabilised in mid-air or 'hooked' in the sky.
* The features mentioned in this post relate to UK market models. Click the following link for more information on the UK range