Fresh from its European debut at the Frankfurt Motor Show, this week we will publish a series of posts that capture important features* and qualities of the new fourth-generation Lexus RX in action.
These video-led posts will focus on the driving performance of the Lexus RX, its suite of safety functions, and features of the distinctive F Sport derivative. But first we examine some of the welcome features that enhance convenience and the driver's control of the vehicle.
Control features
Although the Lexus RX has been designed to afford the driver excellent all-round visibility, blind spots are unavoidable around the vehicle's pillars. However, by installing a coalition of radar, cameras and sensors, not only has Lexus been able to create an unbroken field of vision around the immediate vicinity of the car, its electronic eyes also extend their sight to warn of approaching danger from further away.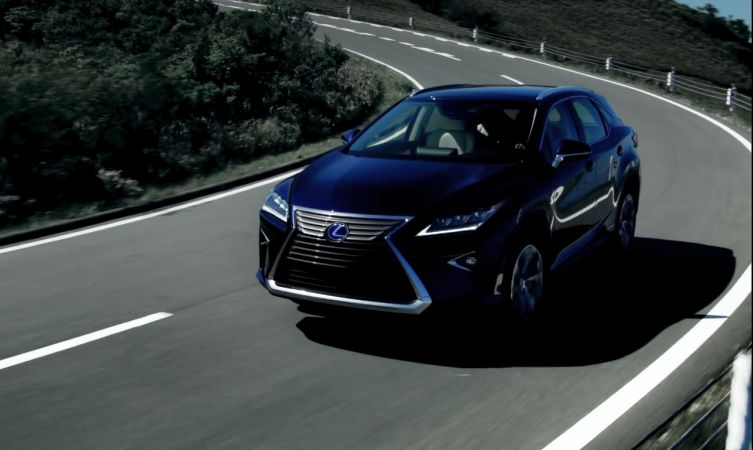 As you can see from the above video, these include a visual alert of vehicles approaching from over the driver's shoulders, plus visual and audible alerts of dangers when the driver's vision is restricted during reversing manoeuvers.
The importance of uninterrupted vision is further highlighted by the inclusion of a new colour head-up display function, which helps the driver keep his or her eyes on the road. The largest of its kind in the world, this feature introduces a further four firsts for Lexus: Adaptive Cruise Control display, Speed Limit display, Pedestrian Warning display, and Pre-Crash Safety display.
Convenience features
Lexus develops cars with the aim of anticipating and fulfilling the needs of its occupants with convenient features. Among the features aimed at front seat passengers are a broad 12.3″ multi-information monitor, wireless mobile phone charging, and a cup holder that can be adjusted to accommodate receptacles of different heights. Meanwhile, rear passengers can relax in the comfort of heated and reclining seats.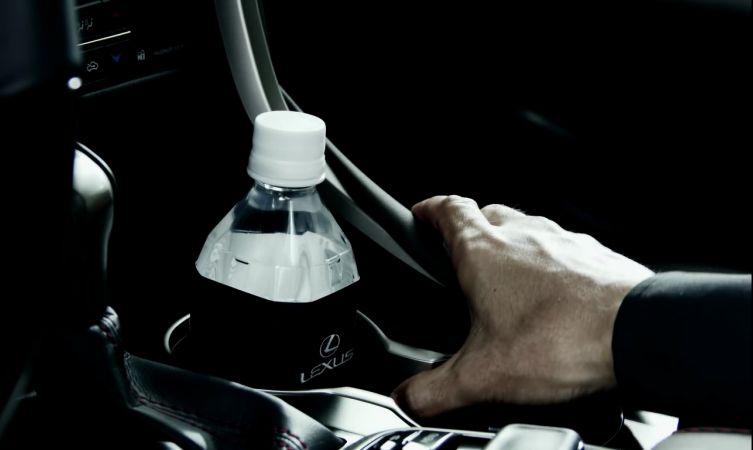 The desire to aniticpate needs is also seen in the non-touch sensor fitted to the powered tailgate. A simple wave of the hand – or indeed an elbow, if both hands are full – is enough for the owner to action the opening sequence.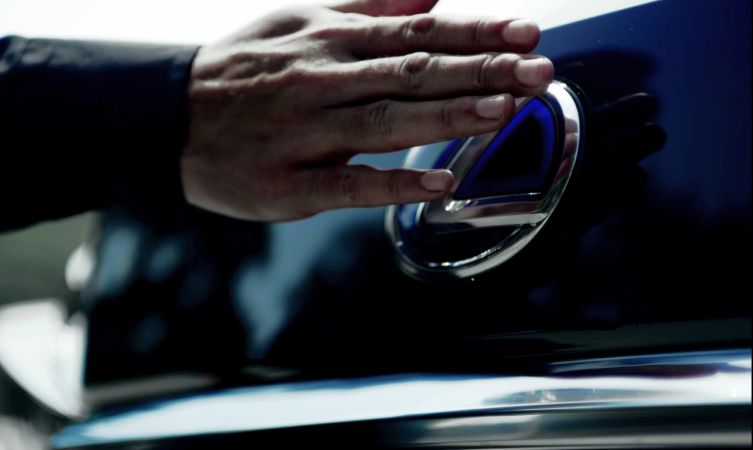 Please return to the official Lexus UK blog tomorrow when we take a closer look at the driving performance of the new Lexus RX.
* All features may not be available in every market. Click the following link for more information on the UK range