The all-new Lexus RX makes its European debut at the Frankfurt Motor Show, leading a display that captures the brand's commitment to striking new design and the effective application of innovative, advanced technologies.
The fourth generation of Lexus's global best-selling model appears in Europe for the first time ahead of its market launch in January. The new RX has a striking design, influenced by the NX crossover, and will be available in the UK in two versions – the full hybrid RX 450h and turbo petrol-powered RX 200t.
During the press conference, Alain Uyttenhoven, Head of Lexus Europe, commented: "Since its launch 15 years ago, RX has reshaped the luxury car market – and it has done it more than once. First luxury SUV, and first to the market with hybrid power. So it is only fitting that the new RX reshapes the segment once again. And it will do this by bringing a distinct point of vision on what a luxury SUV should be.
"First a luxury SUV needs to look amazing, with head-turning looks that combine strength with refinement. Secondly, a luxury SUV needs to feel luxurious. With new RX we looked at every detail and included dozens of small touches to cater for the comfort and well-being of all occupants.
"Thirdly a luxury SUV needs to be technologically advanced, so we have equipped RX with a range of innovative technologies to make life easier and safer. Lexus Safety System + makes advanced protection available to all customers. Our hybrid SUV will continue to be priced competitively yet will return better fuel economy and lower cost of ownership.
"And finally, a luxury SUV should be a pleasure to drive. With new RX our engineers have delivered a confident and refined driving experience by improving body rigidity while completely redesigning the suspension and steering to reach superior levels of comfort and agility."
Find out more about the 2016 Lexus RX and sign up to our RX newsletter by clicking this link.
See also: 10 standout new features of the 2016 Lexus RX
New Sport grades for Lexus CT and IS
New Sport versions of both the Lexus CT 200h full hybrid hatchback and the IS 200t and 300h saloons are showcased at Frankfurt. The new models add eye-catching exterior and cabin detailing and, for the CT, a new contrast two-tone paintwork option.
Read more about these two new Sport models by clicking this link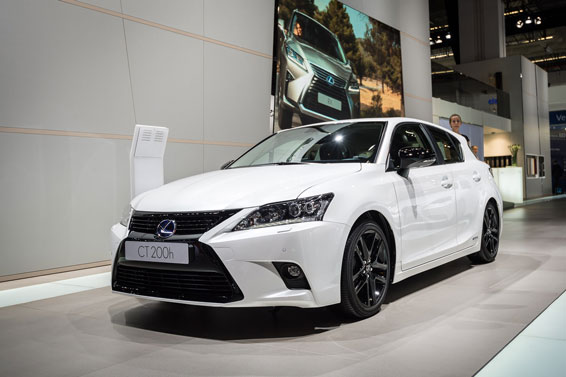 Revised GS range
The new Lexus GS 200t is another Lexus newcomer at the Frankfurt show. Although this model will not be sold in the UK, it heralds a new look for the GS saloon that will be adopted across the full range, including the full hybrid GS 300h and GS 400h. The revised GS, with a stronger front-end styling, new bi-LED headlamp units and new rear end detailing, will be introduced at the end of the year. The model will also adopt the new Lexus Safety System+.
Read more about the revised GS range by clicking this link.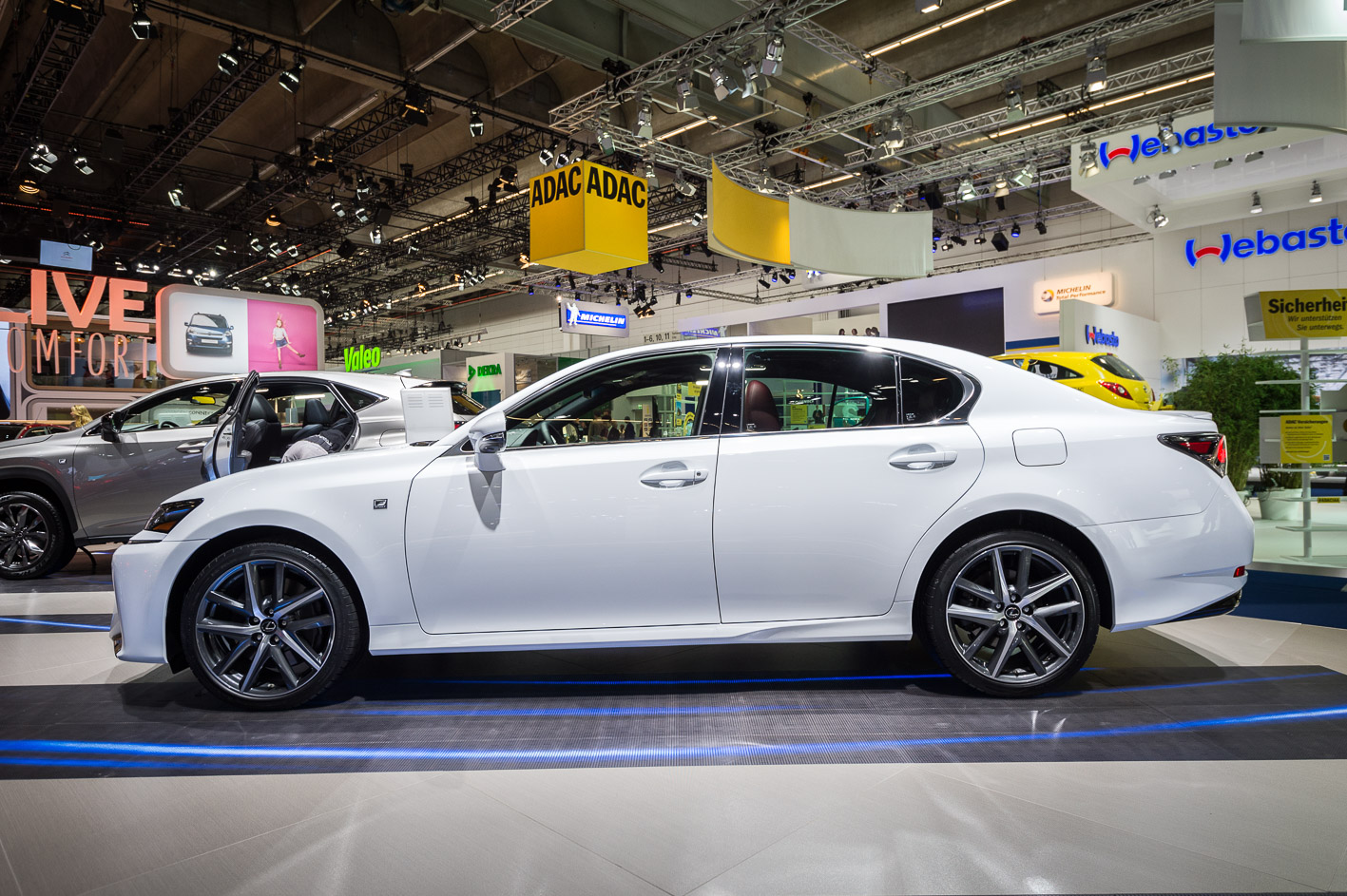 Lexus Press Conference