The Lexus LFA Nürburgring edition is the ultimate and most sought-after iteration of our iconic supercar, which occupied just one-tenth of the LFA's total production run.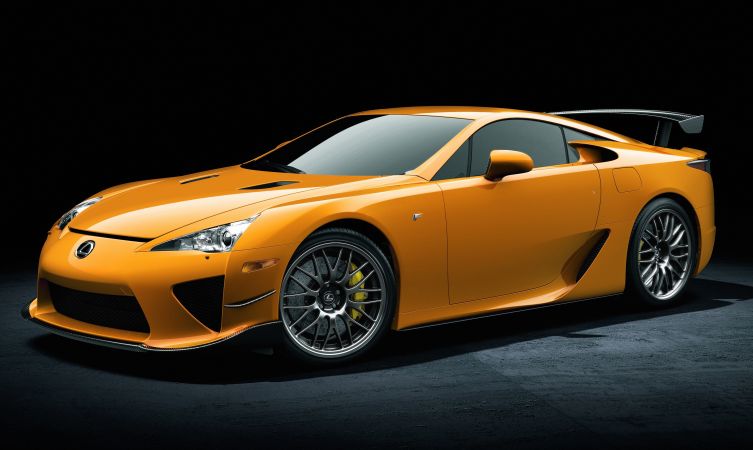 News of the development of this strictly limited version was published nine months before series production commenced in December 2010. But more than that, its media reveal took place before the pre-production LFA secured its third class-winning outing at the 24 Hours of Nürburgring race in May 2010 – an event that underlined its right to be named after the revered German track.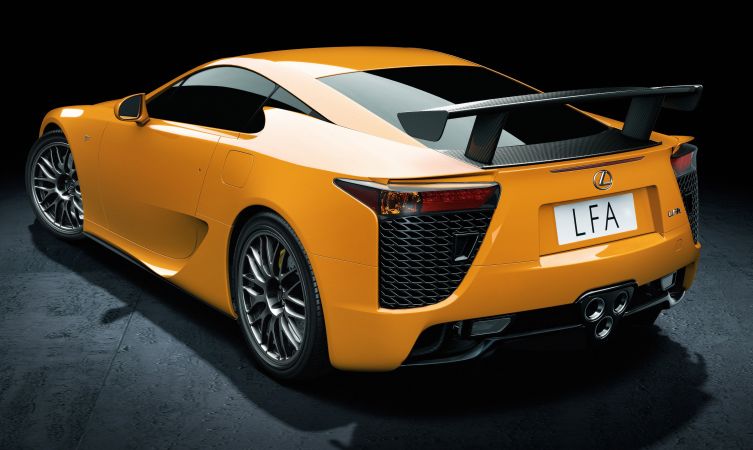 LFA Nürburgring: development
The unique challenges presented by the Nürburgring Nordschleife's 12.9-mile loop and 73 corners had been instrumental in the development of the Lexus LFA. Chief engineer Haruhiko Tanahashi revealed that in the lead-up to its launch, Lexus had conducted rigorous development tests at the Nürburgring every spring and summer since 2004. It was no doubt in these sessions that chief test-driver Hiromu Naruse accumulated more seat-time around the Nordschleife than any other Japanese driver at that time.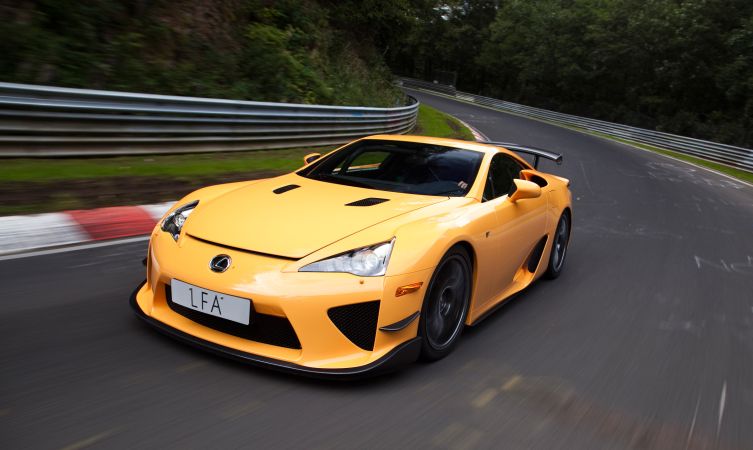 So while the standard Lexus LFA could be described as a road-legal supercar with Nürburgring-honed track capabilities, the LFA Nürburgring edition retained the car's core character but was reverse-oriented and can therefore be viewed as a Nürburgring-prepared supercar with road capabilities.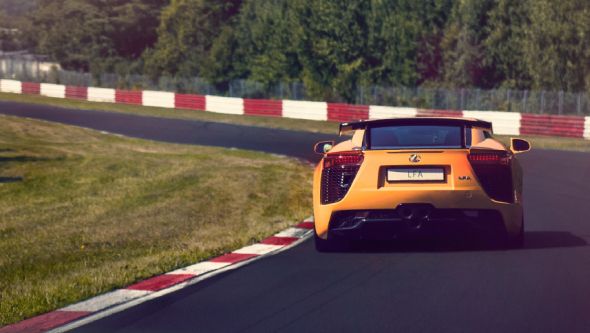 LFA Nürburgring: specifications
The enhanced prowess of the LFA Nürburgring edition around the track was largely as a result of improved aerodynamic enhancements that significantly increased downforce at high speed, which was essential for peak performance. The same carbon fibre reinforced plastic (CFRP) material that was so instrumental in the construction of the LFA was used in the forming of attractive but highly functional aerodynamic components.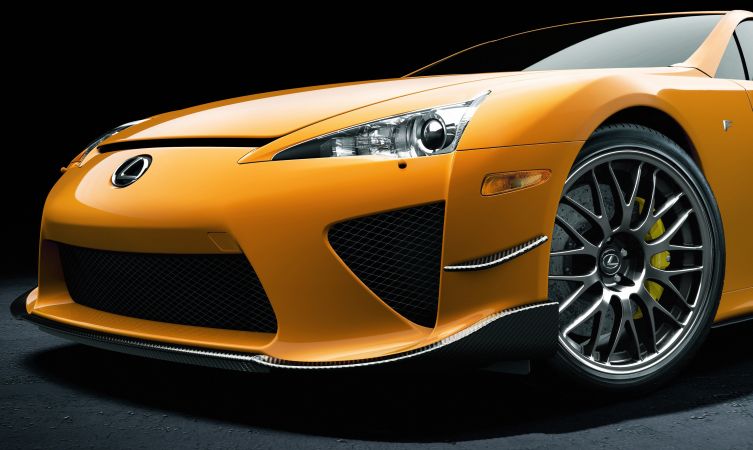 These included a larger front chin spoiler that created a sharper division between the air being directed under and over the car. Its upward curvature into corner winglets not only generated downforce to improve grip and steering feel across the front axle but helped to channel the air more cleanly down the sides of the vehicle. Canards enhanced these functions in the same way that a bi-plane generates more lift and greater manuverability than a monoplane aircraft.
Meanwhile, at the back of the car, the standard retractable spoiler was replaced with a fixed, high-level GT-style wing that balanced the front/rear downforce, adding weight the driven wheels.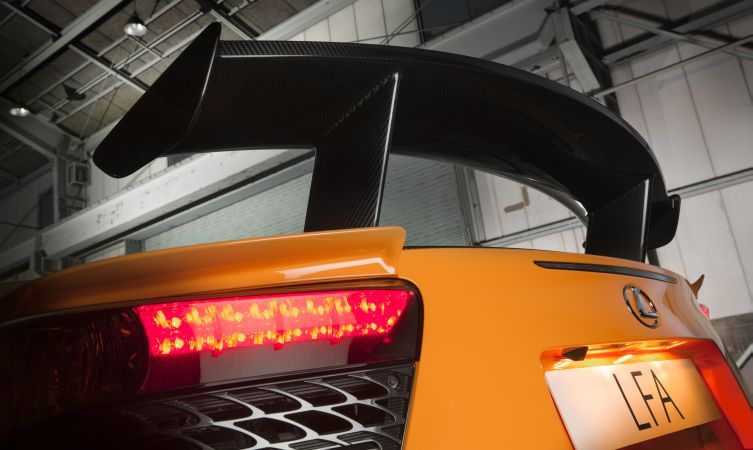 In addition to being equipped with Bridgestone Potenza RE070 extreme performance road tyres and lightweight mesh-style forged alloy wheels, the LFA Nürburgring edition was set 10mm lower through the fitment of sport-tuned suspension, which reduced drag and generated downforce through natural ground effect. Nevertheless, this relatively small measure was not enough to overcome the additional drag of the aerodynamic enhancements combined.
So in order to maintain the LFA's outright performance statistics, maximum power was increased to 563bhp to achieve the same 201mph top speed, while the gear shift time was decreased to just 0.15 seconds so the car could still hit 62mph from rest in just 3.7 seconds.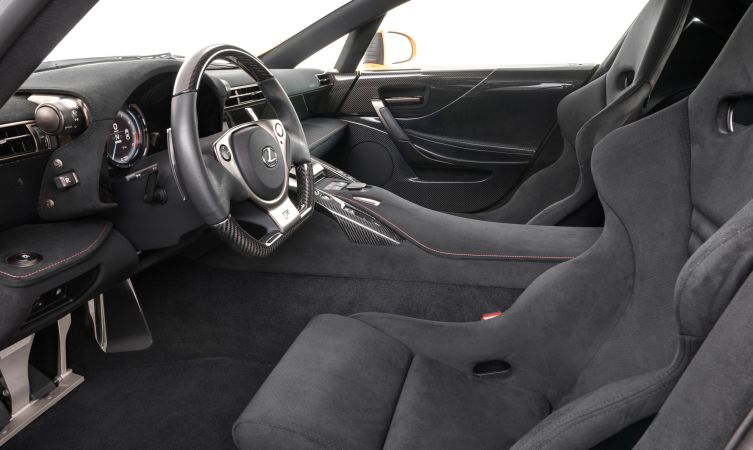 While the choice of exterior colour was almost limitless for standard Lexus LFA buyers, those specifying the Nürburgring package were limited to four colour options: matt black, black, white or orange. These were complimented by a choice of three interior colour schemes: black and red, black and purple, and all-black. Whatever the visual combination, all Nürburgring editions featured a CFRP centre console and door cards, while the CFRP bucket seats were trimmed in slip-resistant Alcantara rather than leather.
LFA Nürburgring: proof of concept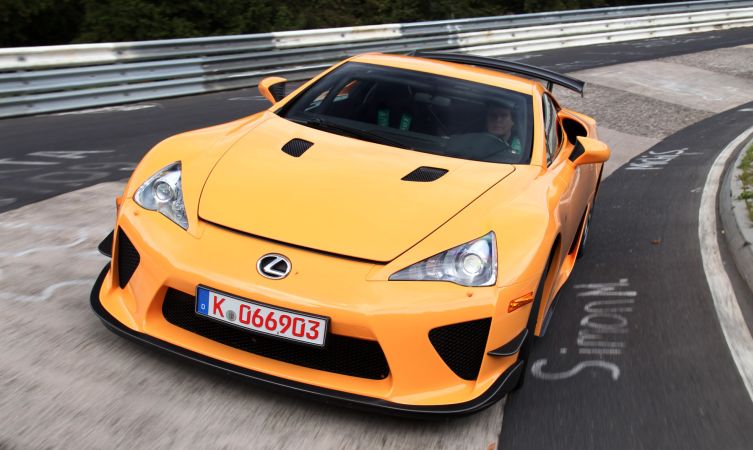 Before being handed the keys, new LFA customers specifying the Nürburgring package were offered individual instruction on the Nordschleife by one of the circuit's chief instructors, and also received a complimentary one-year pass for Nordschleife driving. There is no record of how many buyers accepted this invitation but the temptation must have been there to try and match LFA test driver Akira Iida's warp speed lap time of 7:14.64 (see in-car video footage below).
When that exhilaratingly fast lap was set in August 2011, almost seven years after the first LFA prototype lapped the Nordschleife, it represented the fastest recorded time for a road-legal production car. And what made it all the more impressive was that the orange LFA Nürburgring was completely standard, right down to its OE specification tyres, which, as you can see below, weren't always in contact with the ground.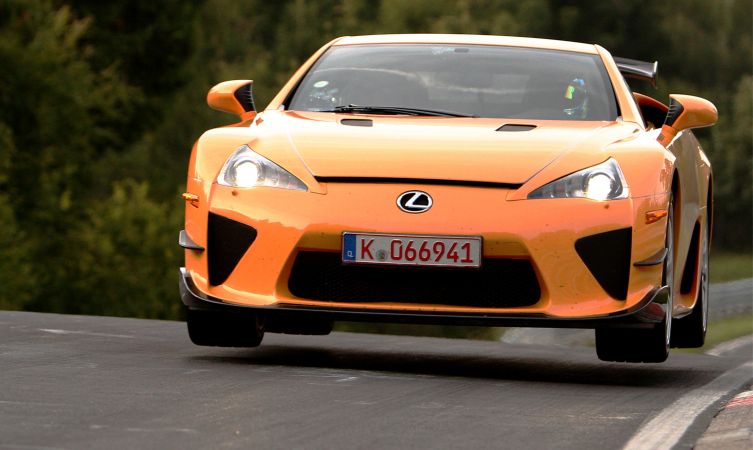 All good things must come to an end
Construction of the Lexus LFA Nürburgring edition began in January 2012, the second full year of LFA production, and was strictly limited to just 50 examples within the planned 500-unit global run.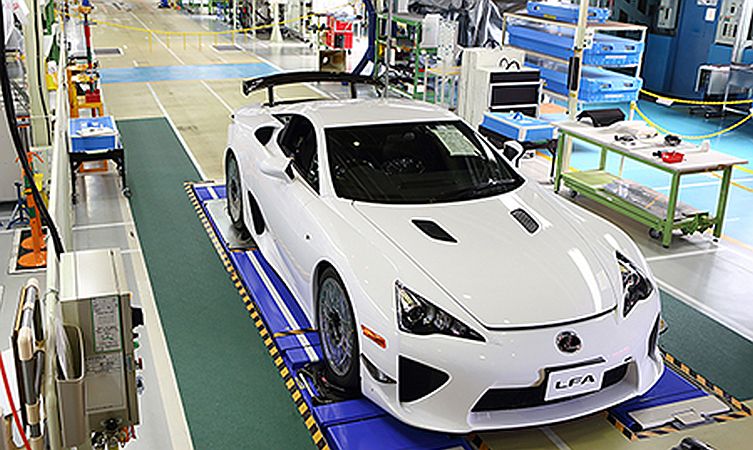 As it turned out, the final Lexus LFA (above) was built on 14 December 2012 – a car that was doubly memorable as it was also the final Nürburgring edition. Presented in the tasteful monochromatic formula of white paintwork and all-black interior, this significant piece of Lexus history was adorned with a simple plaque that identified it as #500.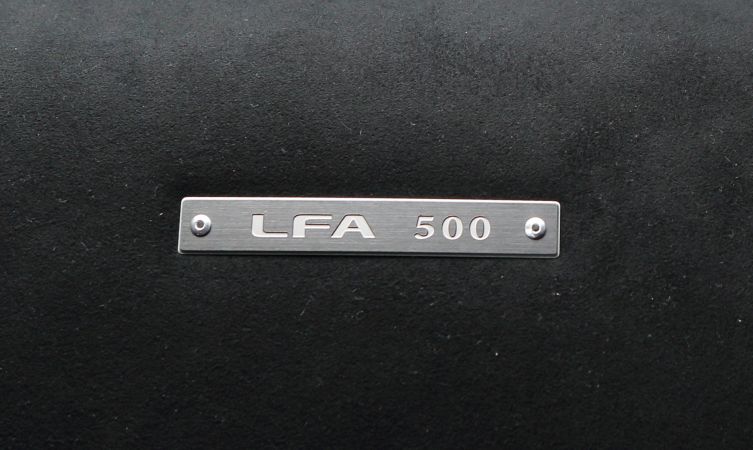 Learn more: Untold history of the Lexus LFA