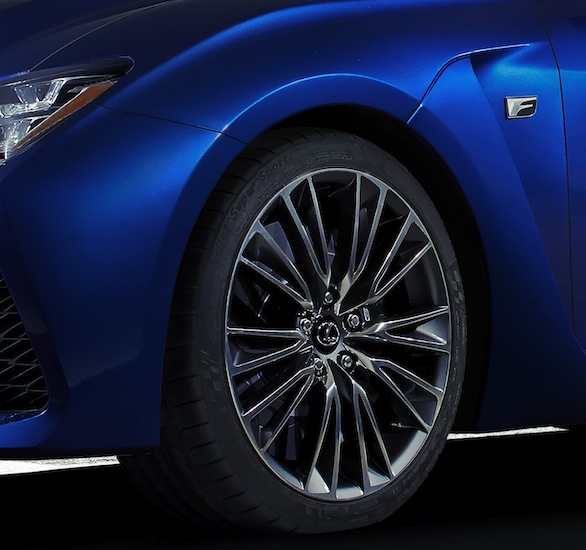 This is the first picture of a new Lexus F model, set to break cover at the 2014 North American International Auto Show in Detroit in January.
The teaser image shows the model's front wheel, which features an intricate V-shaped 10-spoke design and in a highly polished finish. The car itself is painted in a vibrant blue shade, pointing to previous Lexus F models that have been shown in a similar colour, as well as the likes of the LFA supercar and the LF-LC concept.
An air outlet that would appear to be designed to aid cooling sits behind the front wheel, while a front air intake features a Lexus L-shaped mesh design similar – normally only reserved for the fastest and performance-focused models.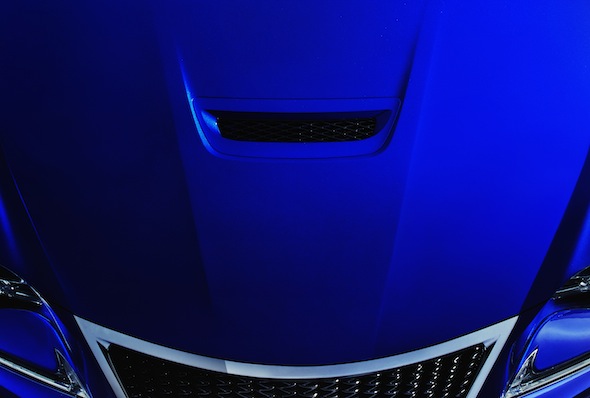 Engineered from scratch, the new addition to the F portfolio promises to deliver performance synonymous with Lexus's heritage of F-designated performance models.
More details will be announced soon, including timings of the Lexus press conference at the show, which will be streamed live online at www.lexus-int.com.