Excitement is building ahead of the new Lexus GS 300h arriving on UK roads – but you don't need to take our word for it that it's a seriously impressive hybrid executive saloon. Some of the UK's leading automotive journalists and road testers were given an early chance to drive the car recently. You can read a selection of their thoughts in the Lexus GS 300h review article below.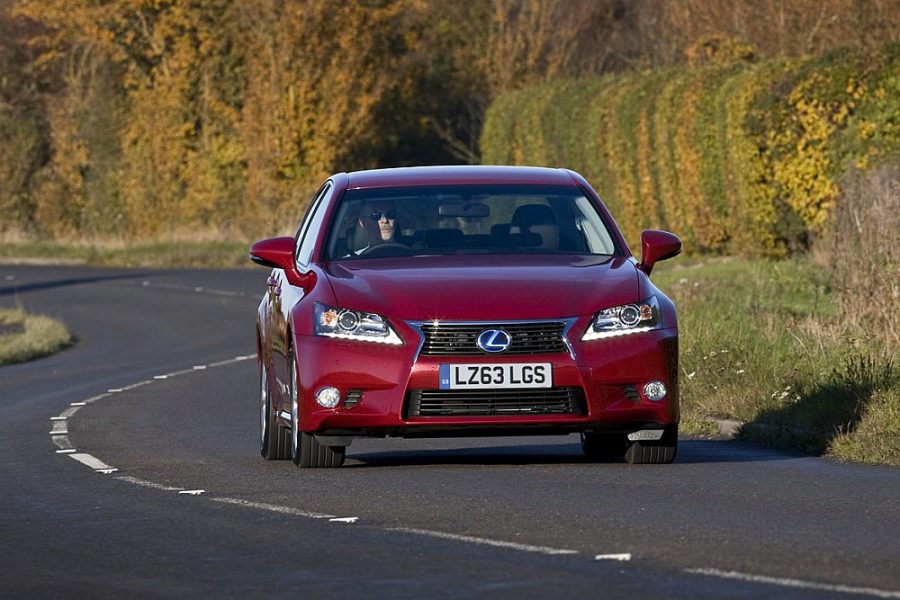 "Externally, there are no changes for the GS 300h. Like all GS models, it's a handsome, well-proportioned saloon, although the £41,745 F-Sport model gets a shapelier nose, more aggressive grille and lowered and stiffened suspension.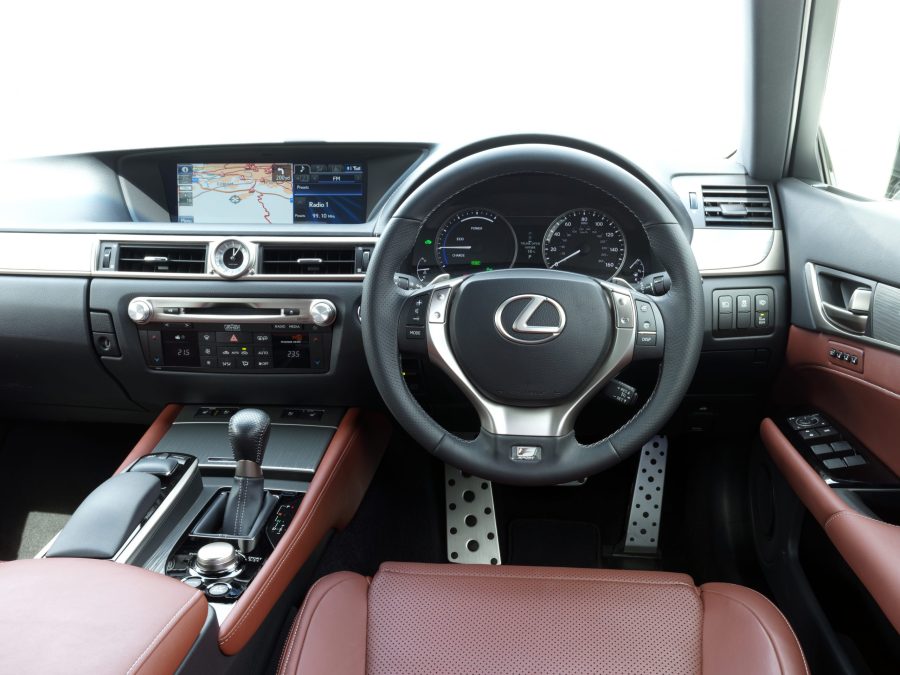 "Inside, this latest GS is a vast improvement on the third generation. There's more room, a redesigned air-conditioning system, the centre touch-screen display has good graphics and the digital instrument displays are so realistic you'll swear there were real needles spinning in there.
"Lexus's executive saloon was always good to look at and very comfortable, but this latest 300h hybrid is also good to drive. It's a well-priced alternative to the German executive saloon hegemony."
"This is a car that delivers on the numbers and will appeal massively to fleet buyers as well as private customers looking to save on fuel. In true Lexus style, refinement and ride quality is excellent too.
"A large part of Lexus' appeal is the stunning interior build quality, and the GS doesn't disappoint. The materials on our test car were exemplary (the knurled knobs for the superb Mark Levinson stereo are a particular highlight), while the mouse-style Remote Touch interface and huge display screen are a pleasure to use.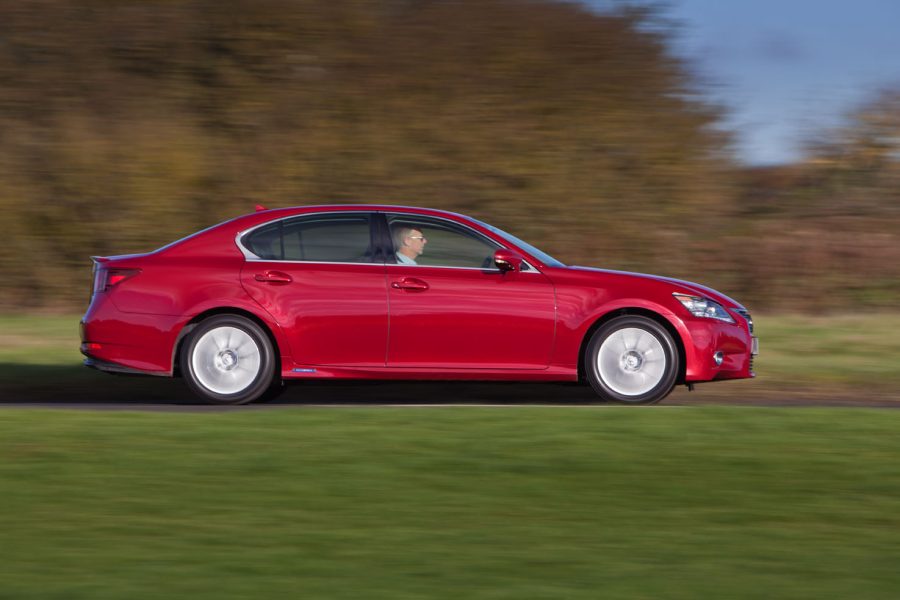 "The upshot, taking into account the tax breaks for petrol engines over diesel, is that for a higher-rate taxpayer, the GS 300h SE costs £7,662 less in BIK over three years than a BMW 520d. Four stars."
"If you spend a lot of time driving in the city or through the suburbs, the GS 300h is a very refined device.
"On gentle acceleration, its petrol-electric hybrid system is near silent, plus it flits between standstill and extra-urban speeds in a creamy and surprisingly urgent way. It's a pleasant antidote to diesel executive saloons, which are noisier in every case.
"The impressive running costs for company car drivers are hard to overlook, as is the relative novelty of being able to pick a petrol engine over a diesel. The GS 300h is worth serious consideration. Four stars."
"The fit and finish are exemplary, the design more interesting than most in the segment and the sense of quality undeniable. There's loads of room too.
"Unquestionably, the 300h powertrain brings the Lexus GS closer to its big-selling diesel rivals in terms of affordability and appeal – especially if you're a business user and you're eyeing up the SE model. Certainly worth a try."
MSN Cars:
"This petrol-powered GS really can give the diesel a run for your money when it comes to those all-important, taxation deciding CO2 emissions.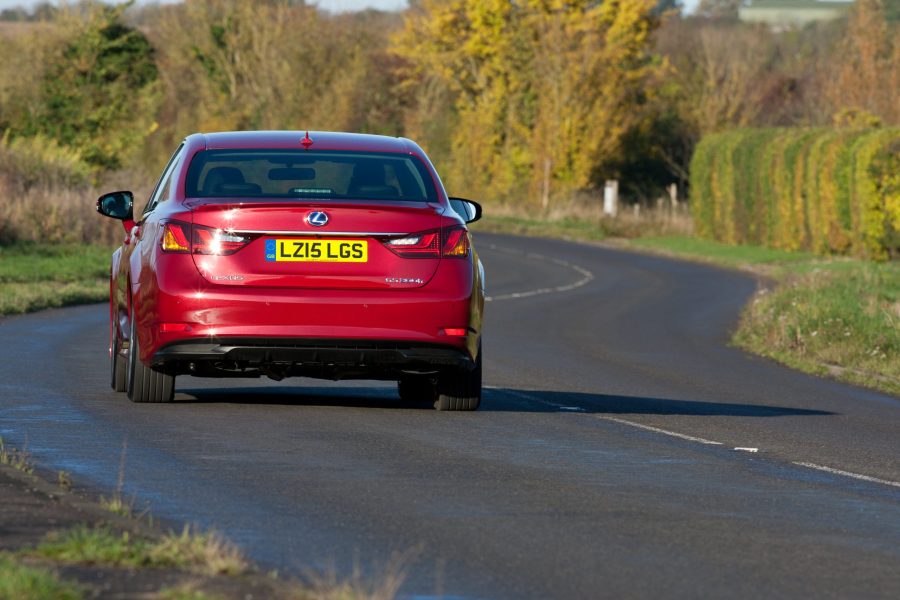 "With keyless go, cruise control, electric seat adjustment, rearview camera and Bluetooth amongst the extensive list of standard equipment, bare bones it is not.
"Fancy options include 'S-Flow' climate control, a dealer-fit in-car wifi hotspot and a fantastic Mark Levinson stereo – which we've previously joked is so good some might buy the GS for this alone."
All information is correct at the time of publishing.